Penske to implement guaranteed starting spots in 500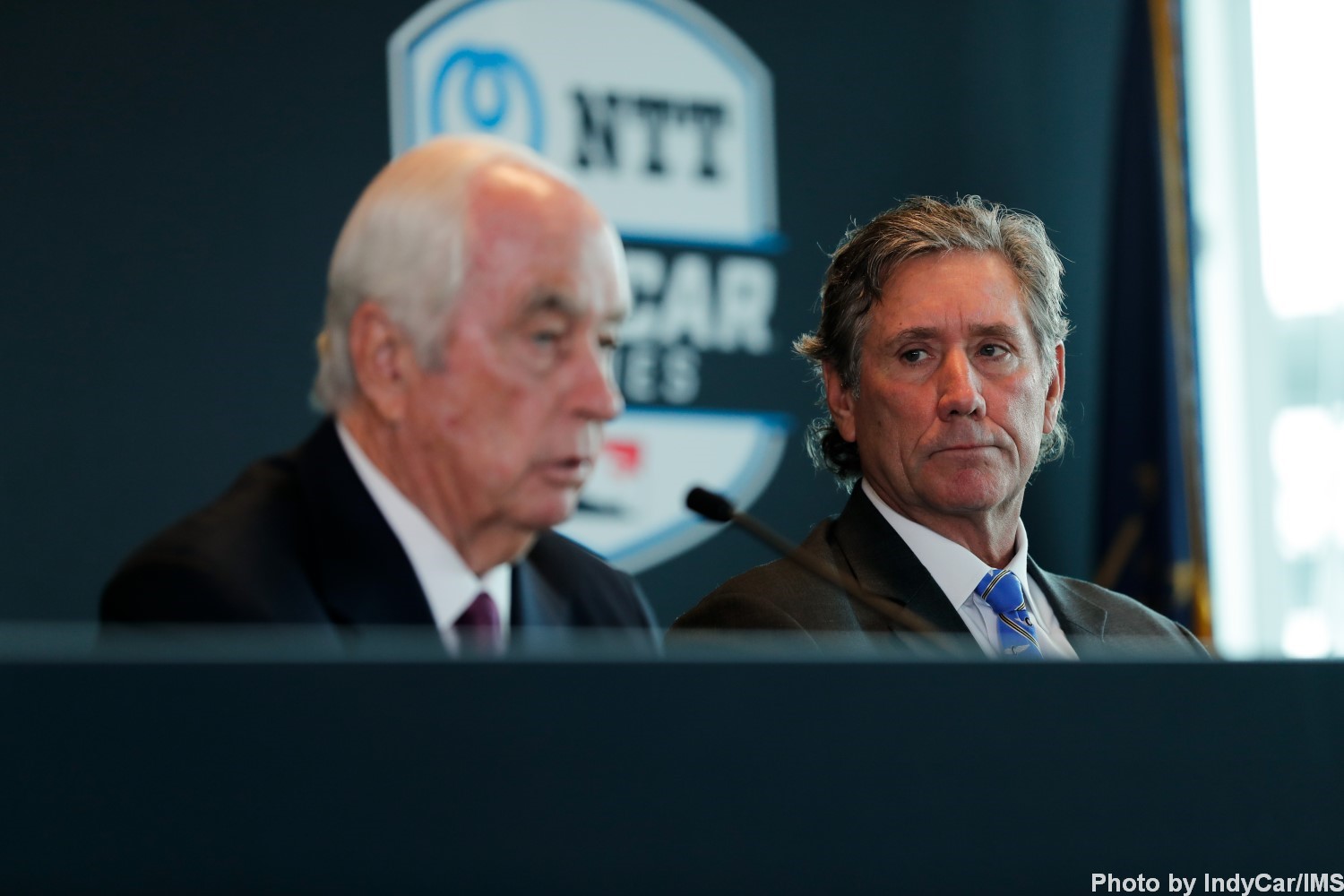 With Tony George listening, Roger punted on the guaranteed starting spot question
Roger Penske has long argued that full-time, championship contending teams should have a guaranteed starting spot in the Greatest Spectacle in Racing, similar to what NASCAR does for its regular teams.
This became a big topic in 2018 when James Hinchcliffe, fifth in the championship standings, failed to qualify for the 33-car field. Now that he owns the Indy 500 will Penske push for guaranteed starting spots?
In yesterday's press conference, when asked this question, Penske punted:
"Well, that's been a discussion before, and I think that that will be a strategic discussion that will be taken up with the senior leadership here. I wouldn't make a comment today one way or the other. I think it's really up to Mark and Jay and the team to make that decision. I think some of the excitement has been in the past the fact that we had people that wanted to come into the race. We also have to understand people who commit to the entire season and take this series around the country, around the world potentially, we need to be sure they're taken care of.
I think it's a debate, but at this point I wouldn't comment one way or the other.