Hulkenberg to Alfa Romeo for 2020 (8th Update)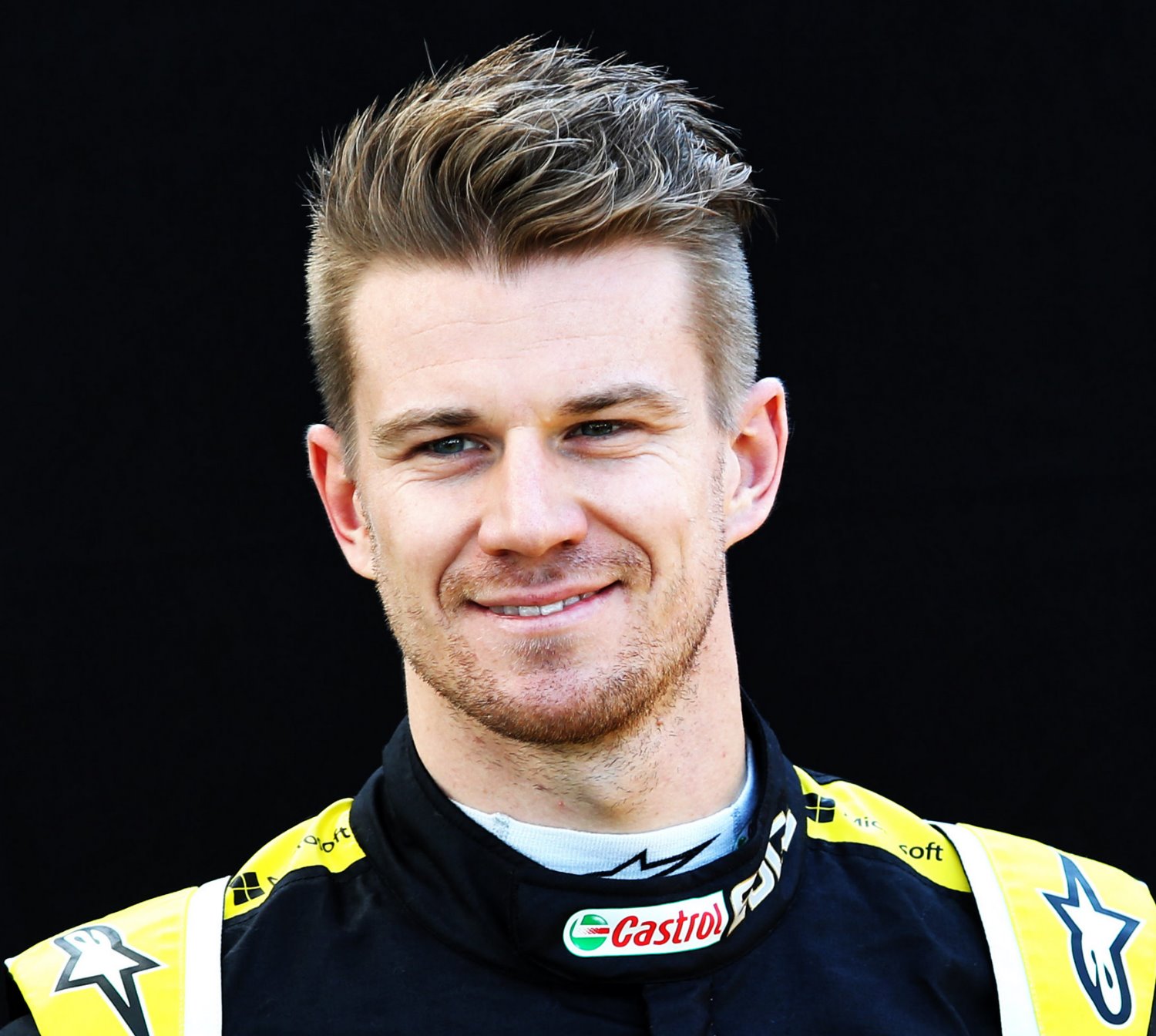 Hulkenberg denies move to DTM in 2020 even though his Alfa Romeo option in F1 is now gone. Will he stay home and tend to gardening in 2020?
UPDATE (GMM) Nico Hulkenberg has slammed as "fake news" reports he will on Tuesday be unveiled as a DTM driver for 2020.
The German's comments come as his last real option to stay on the F1 grid next year, the race seat alongside Kimi Raikkonen at Alfa Romeo, is filled.
"Antonio (Giovinazzi) has emerged as a very quick driver, even alongside as tough a benchmark as Kimi, and we expect him to develop even further as his experience grows," Alfa Romeo boss Frederic Vasseur announced on Monday.
Earlier, media reports by the leading Motorsport Network announced that Hulkenberg, 32, could be unveiled on Tuesday as a works BMW driver in the German touring car series DTM for 2020.
Commenting on that report on Twitter, Hulkenberg declared sarcastically in German: "Thanks for the update about my future. Perhaps less pot beating next time."
Hulkenberg concluded the tweet with the hashtag 'FakeNews'.
Elsewhere, he assured the media: "Trust me, there will be nothing on Tuesday."
And Hulkenberg clearly answered "No" when asked if he has had talks with BMW. Auto Bild even asked BMW if there is any truth to the reports, and the German outfit also answered in the negative.
However, former F1 driver and now DTM driver Timo Glock is hoping the DTM reports are actually true.
"Of course we would be happy if he came to the DTM," he told t-online. "A great name and a seasoned driver like him would be great for the series.
"I'm curious about his future, so we are waiting. But we would welcome him with open arms," Glock added.
11/04/19 (GMM) Nico Hulkenberg has played down reports linking him with a switch to DTM in 2020.
The press on Sunday reported rumors in Austin that the Renault driver has definitely failed to secure a F1 race seat for 2020.
Instead, he has reportedly accepted an offer from BMW to switch to the German touring car series. Apparently, the news will be made official on Tuesday.
But Hulkenberg told Ziggo Sport: "Everyone thinks they know, but they don't know anything. The news isn't right and honestly it makes me laugh."
The German broadcaster RTL said Hulkenberg's manager Raoul Spanger also denied the rumors.
11/03/19 This rumor is downgraded to 'false' today. Reports are that Nico Hulkenberg has accepted an offer from BMW and will race in DTM next year with an official confirmation slated for Tuesday.
10/12/19 This rumor is downgraded to 'speculation' today with news Hulkenberg may be axed out of an Alfa Romeo seat as well with team boss Vasseur indicating that Antonio Giovinazzi is set to remain Kimi Raikkonen's teammate next year.
"We will take the decision quite soon but honestly, if you have a look at the last event, I think that Antonio is doing a very strong job," he said.
"He was matching Kimi in the last six or seven qualifyings in a row. He was in front in Sochi," said the Alfa Romeo boss.
"Antonio is doing the job, he's improving and I'm very confident with Antonio," Vasseur added.
10/04/19 (GMM) Nico Hulkenberg has confirmed that he has been in contact with Alfa Romeo boss Frederic Vasseur.
The German has lost his Renault race seat for 2020, and he admitted that Haas' troubles this year are among the reasons he failed to do a deal with the American team.
"It was about various factors, and their performance this year was one of them," he told Russia's Sportbox.
It appears that Alfa Romeo could be Hulkenberg's only remaining chance to stay in F1 next year.
Kimi Raikkonen is all signed up for 2020, and Antonio Giovinazzi has the backing of Ferrari and has been steadily improving this season.
On the plus side for 32-year-old Hulkenberg is that he knows team boss Vasseur very well.
Vasseur said in Singapore: "There is no one who knows him better than me. He was champion in Formula 3 and Formula 2 on my team, so I brought him to Renault in 2017 as well."
Hulkenberg says he expects to know his plans for 2020 within a couple of weeks.
"You can never know for sure, but now is the time of the year when the deadlines are coming," he said. "Let's see what happens."
He admits he has had talks with Vasseur.
"Of course I did. I'm known him for many, many years and we are friends. Of course we talked," said Hulkenberg.
If the ten-year F1 veteran doesn't secure a seat for 2020, he said it is not a given that he would return to Formula 1 in 2021.
"It's impossible to answer that question," he said. "It is possible that if I find myself outside of Formula 1, I won't want to come back."
09/20/19 (GMM) Alfa Romeo and Williams are emerging as Nico Hulkenberg's only potential options to remain in Formula 1 next year.
The F1 world was surprised in Singapore when Haas announced that it is keeping Romain Grosjean for 2020.
"I was talking to Haas seriously, but for a number of reasons we did not get together," German Hulkenberg said on Thursday.
Haas boss Gunther Steiner explained: "Yes we were talking with each other, but we never had a fixed agreement on contract details."
Explaining the decision to keep Frenchman Grosjean, he added: "We took a step backwards this year and now we have to solve our technical problems.
"With all his strengths and weaknesses, we know Romain, he knows the problems of our car, and a new driver would have been a new unknown," said Steiner.
He said he hopes Hulkenberg finds another team for 2020, after being dropped by Renault.
"I think he has other options," said Steiner. "I just informed him that we went the other way.
"Nico is an adult who has been in this business for a long time. I hope he finds a place and we see him next year because he deserves it."
Some think Hulkenberg is now hoping for a seat at Alfa Romeo, as he admits that his "dream" seat at Red Bull is not realistic.
"I talked to the doctor (Helmut Marko) all through August," he revealed. "At some point he said 'Do not call me anymore'.
"But I could not say no to that car even if Verstappen would obviously be a big challenge."
Hulkenberg apparently rules out Williams as an option, insisting he is "not desperate" to stay in Formula 1 under any circumstances.
"I don't want that to sound like it's against Williams," he said. "I mean that more generally.
"As much as I would like to continue in Formula 1, it must make sense. After ten years in Formula 1, I really do not want to drive completely at the back."
And he said options in Formula E are "not exactly exciting".
In 30-year-old Hulkenberg's favor for the Alfa Romeo seat is that he knows team boss Frederic Vasseur well.
Vasseur said in Singapore: "I do not have to talk to Nico. There is no one who knows him better than me.
"He was champion in Formula 3 and Formula 2 on my team, so I brought him to Renault in 2017 as well," he added.
Hulkenberg agrees: "We have known each other for many years and that certainly does not hurt."
Alfa Romeo, however, is closely aligned with Ferrari, and Mattia Binotto came out in Singapore in support of Kimi Raikkonen's current teammate Antonio Giovinazzi.
Hulkenberg said: "To a certain extent, it is no longer in my hands. I know what the structures are there and who makes the decisions.
"I can do no more than get out there and bring in performance. There are still opportunities and a realistic chance, but in this business you can never be sure."
Nico Hulkenberg – dumped by Renault, not a single F1 podium in his career – is really headed to Alfa Romeo our sources say
09/19/19 While all other racing publications were predicting Nico Hulkenberg was going to Haas for 2020, AutoRacing1.com was the only one rumoring that he was going to Alfa Romeo.
This rumor is now upgraded to 'strong' with the announcement that Haas has re-signed Romain Grosjean for 2020.
We have updated our 2020 F1 Silly Season page accordingly.
09/18/19 According to AR1.com European sources, Nico Hulkenberg to going to Alfa Romeo, not Haas.
We rumored this previously and we now hear the deal is nearly complete.
09/17/19 (GMM) Nico Hulkenberg has played down rumors he has now signed a deal to join Kevin Magnussen at Haas for 2020.
Despite their 2017 "suck my balls" run-in, Magnussen insists he would have no problem teaming up with the German, who has been dropped by Renault.
"Nico is fast, experienced and respected," Magnussen told Auto Motor und Sport.
"In my position, you wish for the best possible teammate, as it's the only way you can really get attention."
It is believed the Hulkenberg deal will be announced in Singapore this weekend, just days after team boss Gunther Steiner says Romain Grosjean's form is "up and down".
But Hulkenberg says he is yet to sign a contract.
"There's nothing signed currently, but my team and I are working on it," he told the n-tv broadcaster.
"There is definitely interest and options that we are working on, there are negotiations and talks, but nothing concrete has been decided yet," Hulkenberg added.
"But if I want, I'll get another race seat."