Kubica has 'interesting options' for 2020 (3rd Update)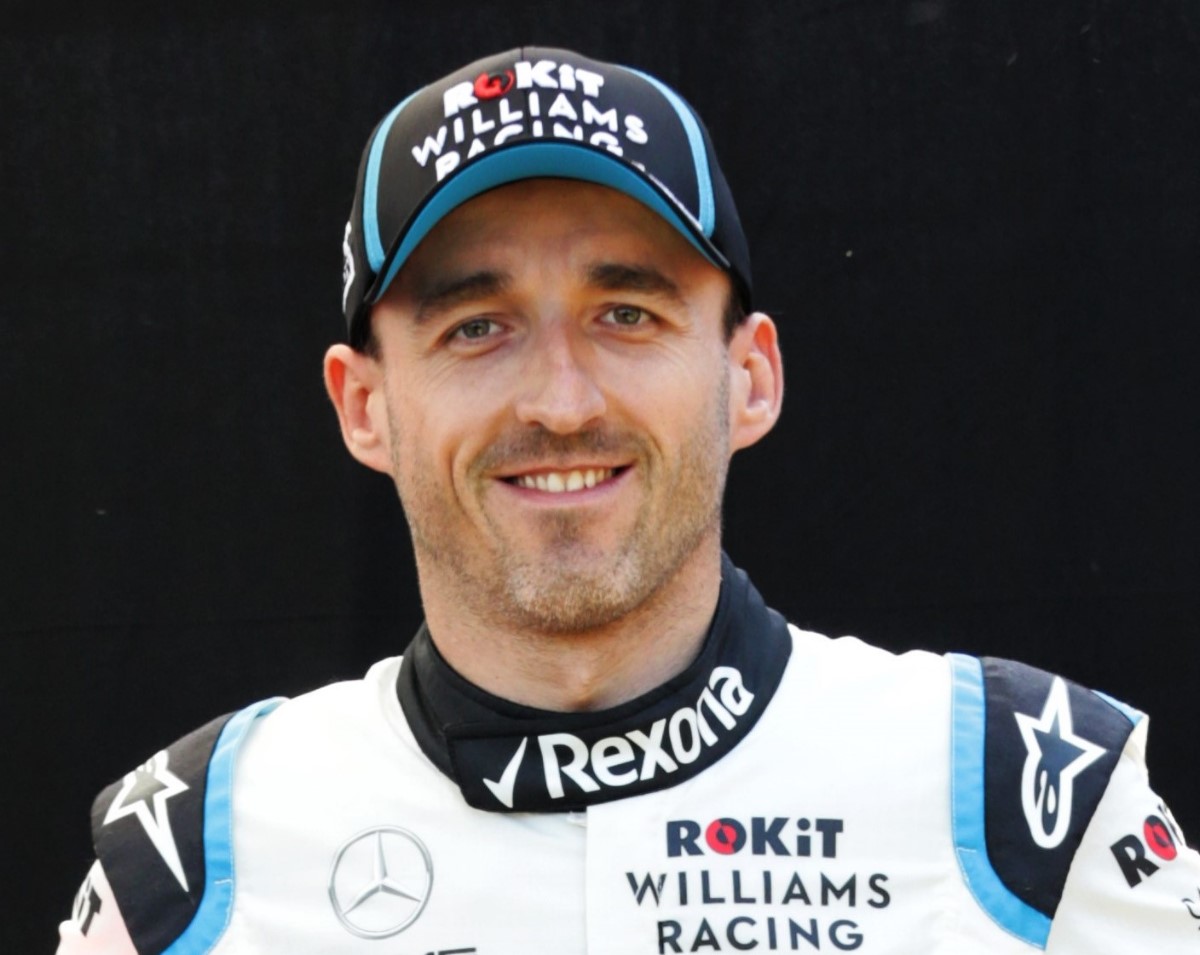 Kubica to bench warm somewhere
UPDATE (GMM) Robert Kubica says he has "interesting options" on the table for the future.
The departing Williams driver could leave Formula 1 altogether, but he has also been linked with test roles at Haas or Racing Point.
And now it is rumored that Ferrari might be interested in the popular Pole, who has struggled since returning to the grid in 2019 with his permanent arm injuries.
"The situation is more complicated than I would like, but it also means that I have interesting options," he told Przeglad Sportowy newspaper.
"It would be a bigger problem if things were too easy, but we will see if it will be a good and relaxing December."
In Austin, Kubica denied rumors linking him with Alfa Romeo, but he now admits that "some new opportunities have emerged".
It is rumored he could become a reserve driver for all of the Ferrari-powered teams, including the Maranello based works team, Alfa Romeo, and Haas.
"But until there is a final decision, I must be a realist. And there are no signatures on any papers yet," said Kubica.
The 34-year-old denied that his difficult 2019 season has irreparably damaged his reputation in the F1 paddock.
"I know there are people, especially people from other teams who have worked with me in the past, who have great respect," he said.
"We have not made much progress during the year, but people still know what value I can bring.
"It remains a matter of how much I will get to contribute to the work of the teams but it is certainly very positive that some people still believe that I can do a good job," he added.
10/25/19 (GMM) Robert Kubica has not denied that he could be heading to Haas for 2020.
The American team's boss Gunther Steiner confirmed in Mexico that talks with the current Williams race driver are currently taking place about a test role.
When asked about Steiner's comments, Kubica joked in Mexico: "Maybe he was dreaming? I hope not, because I wish for better dreams for everybody.
"Of course, time is running out so I need to be getting close to solutions, but it will take some time. There are a few things that need to connect to one another, but it looks pretty good," he added.
It is believed the things that need to 'connect' together are his backing by PKN Orlen, and a racing seat outside of F1 – perhaps in the German touring car series DTM.
Racing Point is reportedly also interested in securing the Orlen deal.
One view is that Kubica has now fallen out completely with Williams, after the 34-year-old slammed the team for removing a new front wing from his car at Suzuka.
He insisted: "It wasn't that I didn't get the front wing. It was about how it happened and why certain decisions were made.
"I don't think there is any tension. The situation is not easy for anyone but I have a good relationship with the team still.
"Probably because I know Formula 1 so well, I have even more respect for the people I work with that they don't give up and, taking into account what we have, they do a great job."
10/23/19 (GMM) News about Robert Kubica's future will emerge "in a few weeks".
That is the claim of his sponsor, the Polish oil company PKN Orlen. Orlen is tipped to join Kubica in leaving the struggling backmarker Williams for 2020.
The company is believed to be in advanced talks with Haas about a title sponsorship. The race seats at the American team are occupied for 2020, so Kubica has been linked with a reserve and Friday practice role.
"I don't know why everyone keeps talking about third driver," Kubica told Polish media. "I repeat that racing is my priority, although not at any cost."
Kubica, 34, is also linked with a switch to the German touring car series DTM.
But Orlen says it will continue to be aligned with Kubica.
"Orlen will be in Formula 1 and will be with Robert," said CEO Daniel Obajtek.
"We will not reveal the details of the conversations, which are very fruitful, and I do not exclude anything.
"We are calm," the Orlen chief added. "Robert is with Orlen and this will not change. We will tell you about the details in a few weeks."
Kubica does not hide that he may need to leave Formula 1.
"If there are no places and I want to race, it means that in 2020 I do not have to be in Formula 1," he said.
As for potentially combining a race seat elsewhere with a test role in F1, Kubica answered: "It is possible, but the first thing I care about is continuing (to race)."
09/26/19 (GMM) Robert Kubica's sponsor is in talks to become the new title backer at Haas.
After a public and private debacle with Rich Energy, Haas recently split with its former title sponsor.
Around the same time, Kubica announced that he is leaving Williams at the end of the year. His race seat was funded mainly by PKN Orlen, a Polish oil company.
Now, Przeglad Sportowy reports that Orlen is in talks with Haas, Racing Point and McLaren.
Kubica has also been linked with a Haas test and simulator role, amid rumors he may appear for the American team on selected Friday mornings in 2020.
But the 34-year-old has also admitted his interest in switching to the German touring car championship DTM.
"PKN Orlen wants to stay in the world of Formula 1 at all costs," correspondent Kamil Wolnicki claims.
"Orlen says it will 100 per cent stay in Formula 1, and if the president Daniel Obajtek says that, it means that the talks with the new partner are basically completed.
"It will be with or without Robert Kubica," the journalist added.