Did Penske team cheat to win? (Update)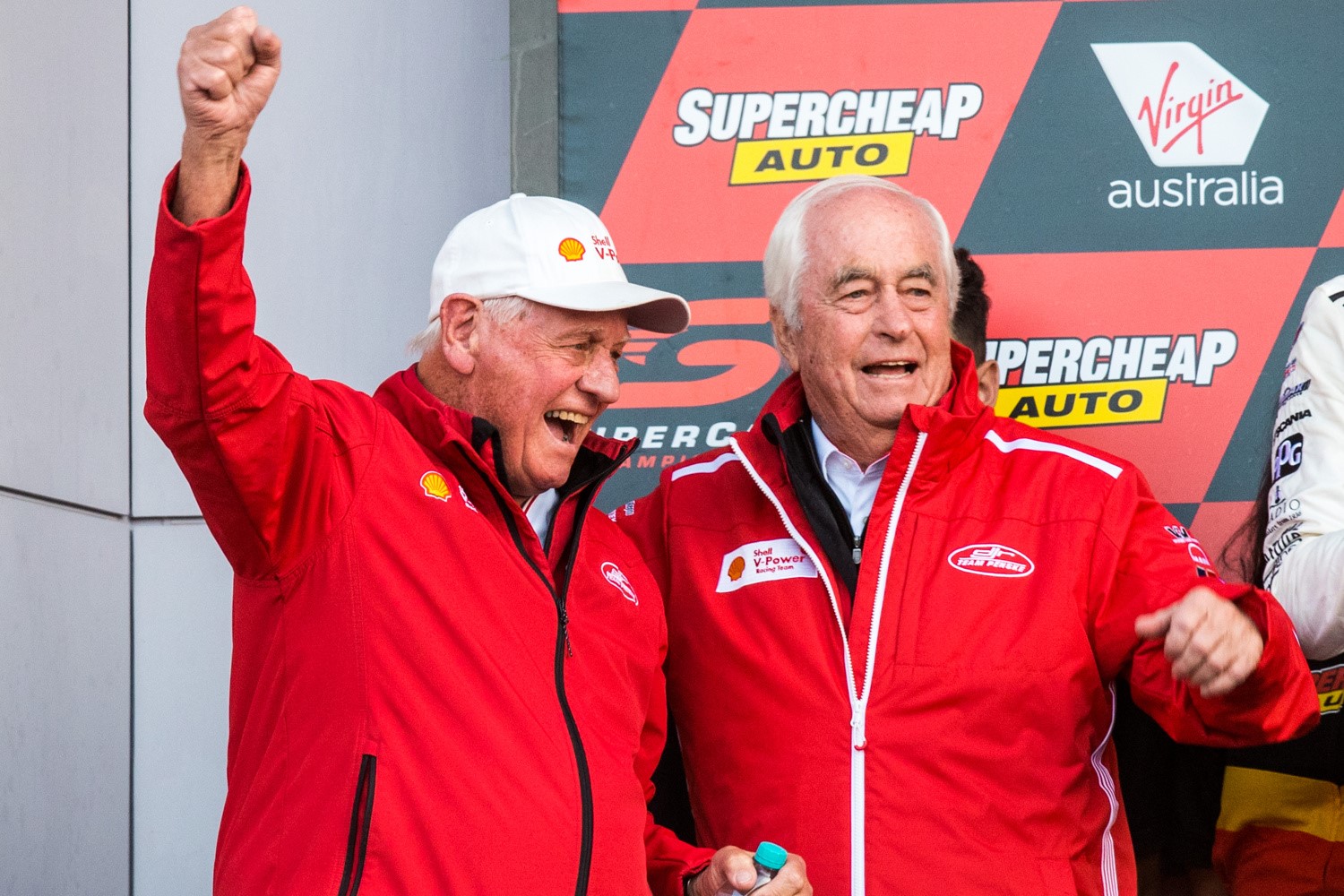 Dick Johnson (L) and Roger Penske (R) celebrate the win
UPDATE Dick Johnson has rubbished suggestions that Scott McLaughlin and Alex Premat will be stripped of victory in the Supercheap Auto Bathurst 1000.
Speaking on Macquarie Sports Radio, DJR Team Penske co-owner Johnson believes the action did not alter the outcome of the race.
"That's rubbish," said Johnson, who celebrated his team's first Bathurst 1000 win since 1994.
"Look, could you imagine that happening? You've got to be joking.
"Whatever happened did not change the outcome of that event one iota. [Note: Not true. All the cars behind Coulthard got backed up (including eventual 2nd place finisher Shane van Gisbergen) and had to make later pitstops, allowing Coulthard's teammate Scott McLaughlin ahead of him to get in and out of the pits clear.]
"That is my opinion from the ramblings that are going on.
"But I don't really know enough about it to be able to make any firm comment."
"I don't want to say anything, but it's pretty obvious what happened," said van Gisbergen when asked for his thoughts on the incident.
"Probably still we would have had to fight it out with Jamie and Scotty, which would have been awesome, and we would have had to (have) been closer.
"We were stuck behind so many more cars, so much more traffic, but it is what it is.
"That car's (#12 Penske Mustang) been a sacrificial lamb all year, so deal with it."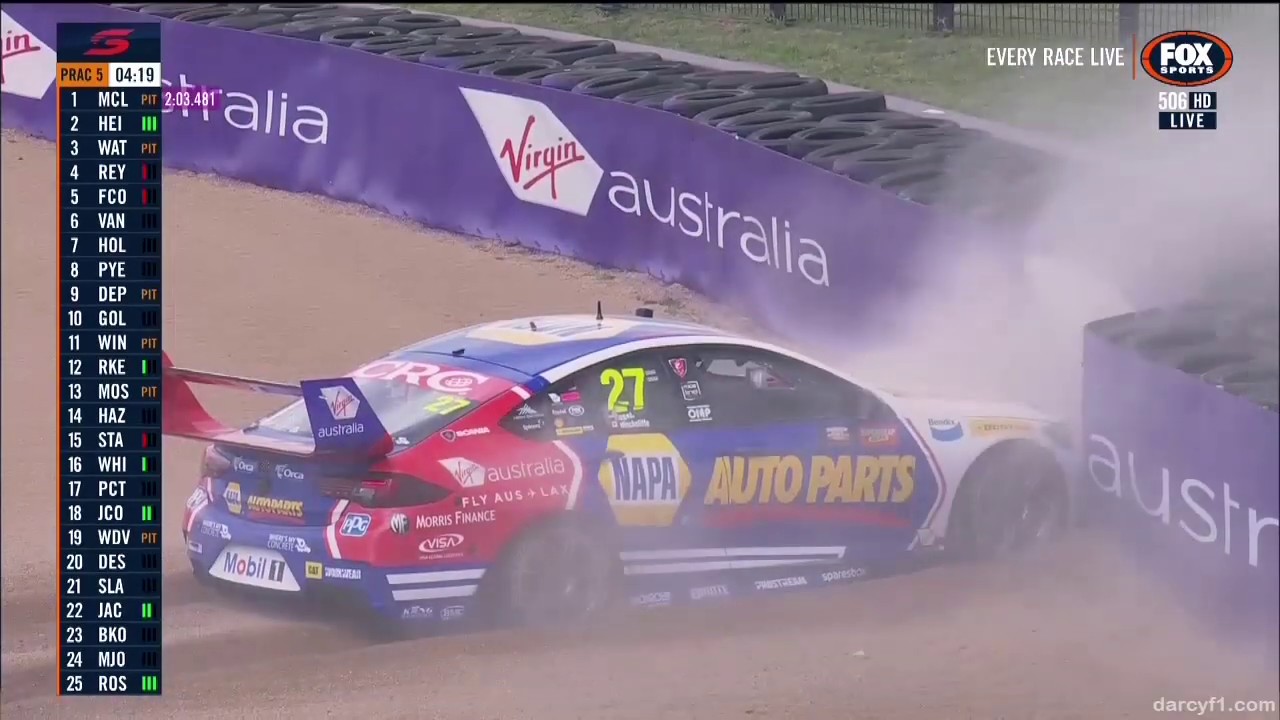 Alexander Rossi beaches his Andretti Holden that caused the caution in question
10/14/19 Scott McLaughlin was crowned Bathurst champion for the first time in his career on Sunday afternoon, along with co-driver Alex Premat. However, the actions of his other teammate were branded "disgraceful".
The Safety Car completed nearly the same number of laps as some of the drivers in a dramatic race, and following the incident of American wildcard Alexander Rossi on Lap 134, another intervention caused the most controversy.
With McLaughlin stuck in an epic battle with Jamie Whincup, his Shell V-Power Racing teammate, Fabian Coulthard, took one for the team by holding up the rest of the field while the #17 gained an advantage on his rivals.
One of the cars held up was that of Shane van Gisbergen, who eventually finished second in the race, crossing the checkered flag less than a second behind McLaughlin in a tense final lap.
Coulthard was punished for his actions with a pit-lane drive-through penalty, but the damage had been done, with van Gisbergen and others left well behind McLaughlin in the race to the lane.
"I just got told they didn't know where the incident was and to take extreme caution," Coulthard explained afterwards.
"You take extreme caution under a Safety Car, and I did what I was told."
"There's a bit more gamesmanship than we thought," said commentator Mark Skaife after the race.
"Everybody's responsibility is to slow down, but what he is really saying to Fabian isn't about the car overheating or anything else, [he's saying] 'there's debris on the road' and he was trying in that scenario to come up with a plausible reason for why Fabian backed it up that far.
"Clearly he was doing it because he didn't want to double stack when he got to the pit area, but you can hear Shane van Gisbergen was not a very happy camper."
It's believed stewards will take another look at Coulthard's decision to slow down. He was hit with a drive-through penalty for breaching safety car procedures but officials are expected to review it. Fox Sports