Slim hope Miami GP will go forward (5th Update)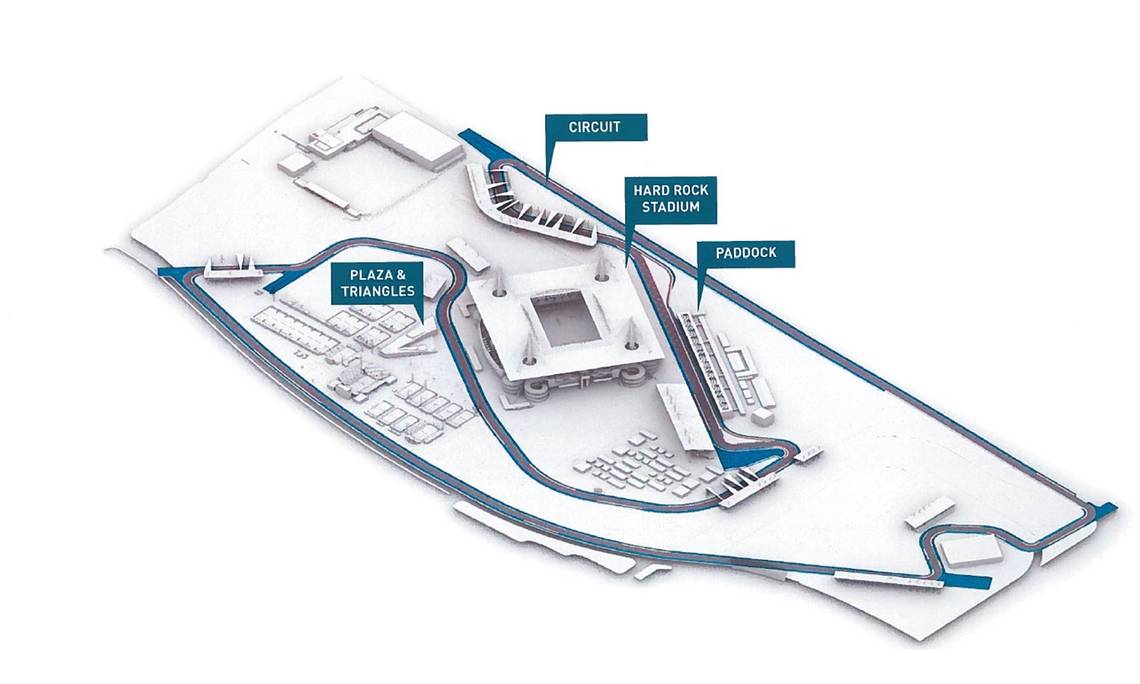 Proposed circuit
UPDATE The Miami Dolphins face a new hazard in the team's bid to bring Formula One racing to Hard Rock Stadium in Miami Gardens. Neighbors of the proposed track are pushing Miami-Dade County to step in and possibly block the planned yearly event, which would debut in 2021.
"Formula One racing would never be allowed in a rich neighborhood," Lynette Hickenbottom told commissioners Thursday.
We "must vehemently object to this effort … to preempt the citizens of Miami-Dade County from even having a conversation about one of the most prestigious and significant sporting events in the world," Dolphins president Tom Garfinkel wrote in a Wednesday letter to commissioners.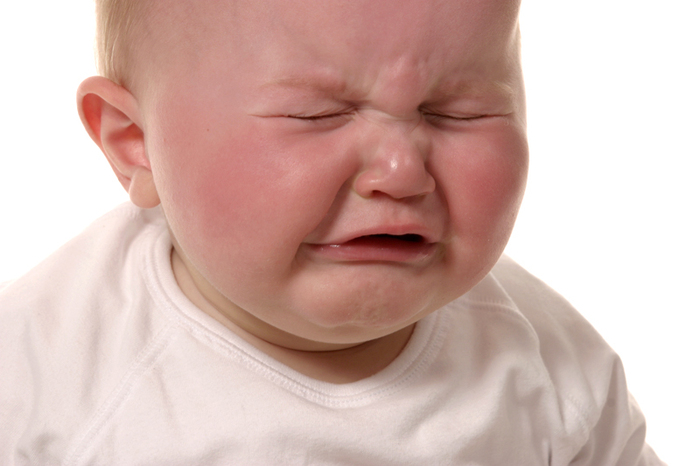 The NIMBYs are crying
Commissioner Barbara Jordan, whose district includes the stadium, this week added an item to Thursday's agenda proposing new rules for the road race. Her proposal would require noise and traffic studies for auto races requiring road closures, as the Formula One event would. It also would require commission approval of the race, which would be held each May. It also would prohibit even temporarily closing roads for races when they go through residential areas. Team executives say the rules would probably apply to Northwest 199th Street, a public road outside Hard Rock slated to be part of the Formula One track.
Marcus Bach Armas, head of government relations for the Dolphins, said the team shouldn't be penalized for running the two-day race on roads ringing the stadium. He estimates about six hours of racing per year.
"I understand there's a handful of residents that don't want more events at Hard Rock Stadium," Armas said. "The track is not running through residential neighborhoods."
"It's hard to believe anyone would consider having a Formula One race in the middle of Miami Gardens," said Betty Ferguson, a Miami Gardens resident and former county commissioner. The county should "require a project of this magnitude to come before this full board for a vote." Miami Herald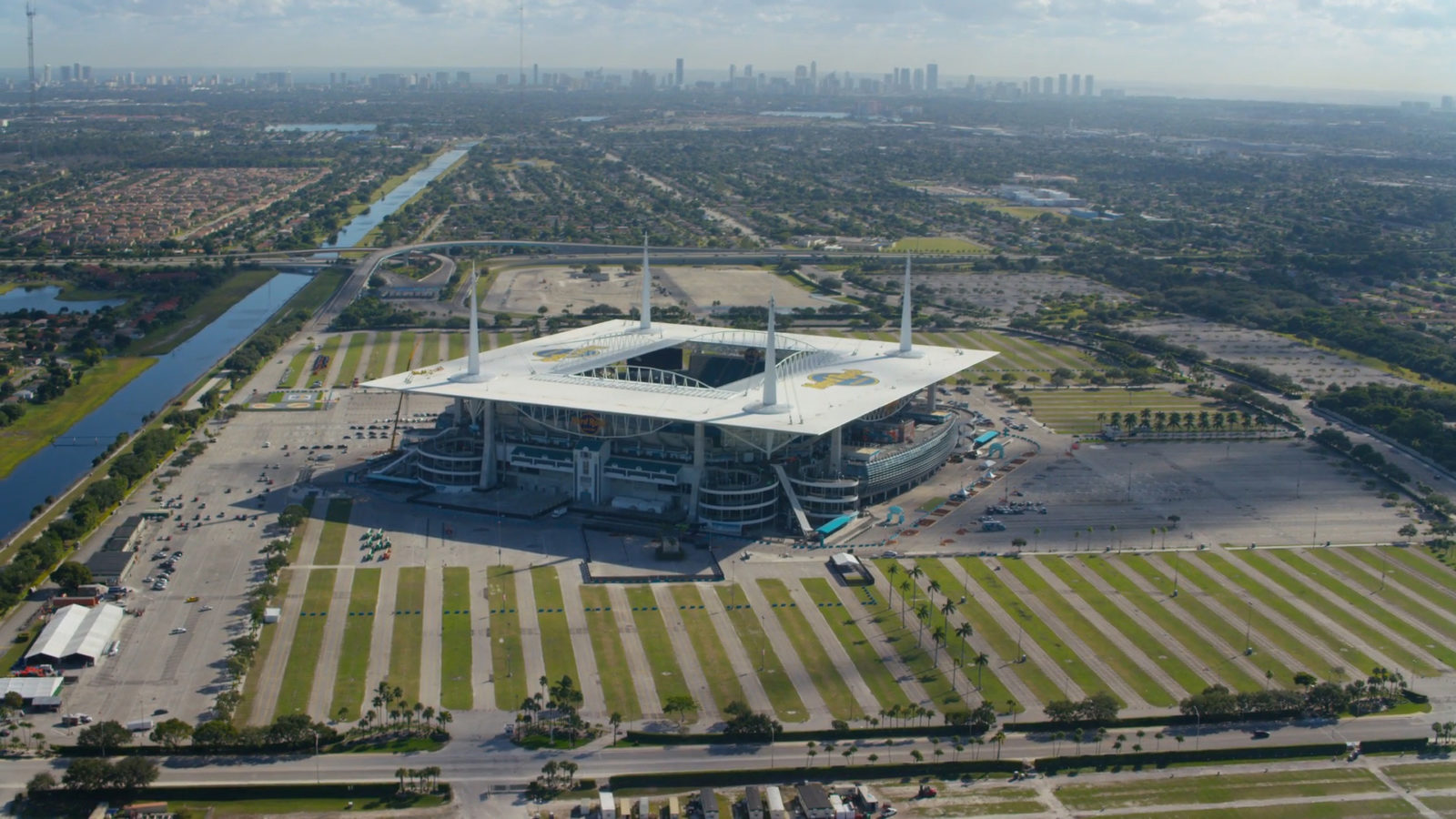 Miami Dolphins' Hard Rock Stadium has emerged as a location for a Miami Grand Prix
07/08/19 (GMM) Formula 1 remains keen to organize a second annual race in the United States.
And Chloe Targett-Adams, who is the sport's global director of promoters, told ESPN that Miami is the ideal location.
Liberty Media has long been keen on a race in Miami, but so far the F1 owner and local organizers have been unable to get the green light.
"We are taking a long-term view on it," Targett-Adams said.
"Miami's definitely a city we want to race in. It's electric, it's an awesome destination, it's a hugely vibrant, dynamic, great city to add to the Formula 1 calendar.
"Miami was a dream location for us and remains a very interesting project," she added.
Currently, the only race in the United States is in Austin, Texas, which Targett-Adams describes as a "great event" with a "super promoter".
07/06/19 Formula One is still confident a Miami Grand Prix will happen in the near future, despite complications in finalizing a location for the race.
F1 and the city of Miami originally came to a 10-year agreement to host a street race around the Biscayne Bay and Bayfront Park area, originally slated to start in the 2019 season. However this plan was repeatedly met with opposition from local residents and businesses, forcing the race to be delayed indefinitely.
That location has now been ditched but a new one has formed north of the original location at the Miami Dolphins' Hard Rock Stadium. The consortium, led by Dolphins owner Stephen Ross, feels the new plan would create less disruption for the local area.
F1's global director of promoters and business relations, Chloe Targett-Adams, is in charge of every existing and potential race deal in F1 and she is confident an agreeable location can be found, even if it means waiting a while to actually deliver the grand prix.
"We are taking a long-term view on it," Targett-Adams told ESPN. "Miami's definitely a city we want to race in. It's electric, it's an awesome destination, it's a hugely vibrant, dynamic, great city to add to the Formula One calendar.
"It's a complex project getting a street race up and running when you've got multiple stakeholders and multiple community interests, you have to go about it in a way that minimizes disruption to businesses and residents — quite rightly — but also that adds to that area. It seemed that when you're looking at something on a long-term basis that's quite a challenge to resolve.
"We are trying to work out how we can work out a race to Miami in locations that work, whereas there might still be a challenge or complex to work through but ultimately can deliver on a great race and is additive to the wider community and stakeholders."
The process was complicated by the fact everything was in the public domain, with the City of Miami frequently discussing the bid in various forms.
"When you're working through with government stakeholders it's natural that a project will have to become public at a certain point in time," Targett-Adams said. "We felt it was better to get on the front foot and be open about that, than try and obviously keep things. We don't negotiate in public but at the same time when you're dealing with public government stakeholders there's a degree of transparency." Nate Saunders/ESPN
Did Bratches make a pay-to-play offer to the Mayor of Miami or did the opposition group try to frame him?
04/09/19 (GMM) Plans for a grand prix in Miami remain dead in the water.
Liberty Media had wanted to put a second US grand prix on the calendar for 2019, but despite delays F1 CEO Chase Carey insisted negotiations were still "going on" regarding 2020.
However, F1 business journalist Christian Sylt reports that local lawmakers have effectively now cancelled moves for a 2020 Miami GP by delaying a vote of the Miami City Commission.
The Independent revealed the minutes of a meeting that show the vote "was deferred to the May 23, 2019 planning and zoning commission meeting".
Not just that, we have learned that an email emerged in which F1 commercial boss Sean Bratches offers to "host" Miami-Dade County mayor Carlos A Gimenez and "a couple friends".
"Sean Bratches appears to be making an unlawful gift offer in order to influence the Mayor of Miami-Dade County," said a whistleblower.
The email appeared in an advertisement within the pages of the Miami Herald. The editor of the newspaper was contacted for confirmation but did not reply.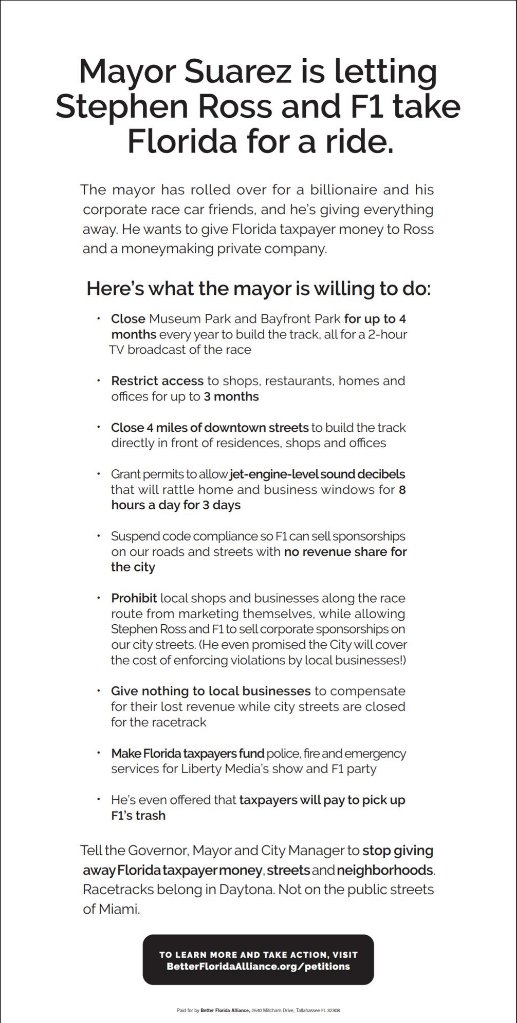 One of many Miami Opposition ads
04/08/19 Stick a fork in the Miami F1 race. It's done, at least for 2020 and probably forever. Plans for a GP on the streets of Miami in '20 "have hit hit the skids after local lawmakers delayed a vote" on whether to give the green light to the race.
It is the "latest twist in a saga which has already seen F1 put the brakes on plans" to hold the race in '19.
The vote "was deferred to the May 23, 2019 Planning and Zoning Commission Meeting"
09/25/18 This rumor is upgraded to 'strong' today. The Miami City Commission meets on Thursday and will vote on a proposal to indefinitely defer the resolution to enter into an agreement with Formula One and South Florida Racing to host a Grand Prix at Bayfront Park for the next 10 years.
This means that the Miami Grand Prix is not going to happen any time soon – if at all. There were, it seems, too many disagreements with PortMiami about its involvement and the Formula One group was not happy with the track layout which it felt required waterfront access to get the Miami message across. How much this was influenced by lobbying is not clear, but one can imagine that US racing bodies might not be keen on F1 arriving on their doorstep.
This will be a setback for the Formula One group, which is keen to expand US involvement in the sport, but it is not the end of the world. There are, it seems, a number of other discussions going on with other cities, the rumors suggesting that Las Vegas may be the primary target. The search for a destination city in the US continues, but it looks like Miami has blown its chance – although some will no doubt argue the opposite and see it as a failure for Formula One and specifically the new owners. Having said that, if the circumstances on offer were not right, refusing to be pushed into a bad deal is a good sign that F1 will only make a move, if it gets what it wants. Joe Saward
09/11/18 The Better Florida Alliance lobbying group recently ran a very negative ad in the Miami Herald against the proposed Miami F1 race.
The Same group ran an ad attacking the race plans a year ago, before event was even publicly announced.
The Florida Alliance, a secretive radical left-wing Democratic group comprised of big-money individual donors and labor unions.
The group has used its considerable resources to push for causes favored by liberals within the Democratic Party. While the Florida Democratic Party fights to elect any candidate with a "D" next to their name, including moderate candidates in swing seats, Alliance donors want to focus their efforts on helping elect candidates focused on causes championed by progressives, including climate change/hugging trees, voting rights, immigration reform, and now to fight an F1 race.
06/20/18 Last month's vote by Miami's City Commissioners approved the City and Liberty to enter discussions to hold a race in the city as early as 2019.
"I don't know if there's a city on the planet that aligns with our brand more than Miami," said F1's commercial boss Sean Bratches in reaction to the vote. "We're both about celebrity, about glamor, about fashion, we're about art, we're about digital, technology. We both have great sporting histories, so we think it's a good brand alignment.
"We received unanimous approval," he added, "both in the city and the county, Miami Dade County level, and what that really means is that it gives the City Manager the authority to enter into negotiations with us. So we've got some wood to chop but we're encouraged and we want to work with the City, the Port Authority and the relevant constituents to make sure we put on an event that works for everyone."
"I think the Miami race is going to be great," added an equally enthusiastic Liberty boss Greg Maffei, according to Forbes. "In city races are fun. In city races are exciting. Miami is absolutely the right kind of venue and the right kind of city. International, a great story around the sea and sand. So there will be a lot of good stuff. A hell of a party. Formula One is about selling glamor and parties."
Well, without wishing to spoil the party, according to Forbes opponents of the race are looking to deal the event a major body blow.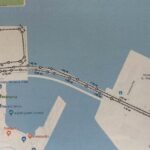 Proposed Miami Track layout
At the time of the City Commissioners vote a map of the proposed track layout was issued. According to the plan, the 2.6 mile track would run down Biscayne Boulevard just yards from the legendary Miami seafront famous the world over. The track subsequently winds around the America airlines Arena, home to the Miami Heat NBA team.
Behind the arena however, lies a three-acre patch of scrubland, known as Parcel B, which as well as offering a nice view of the ocean has been the source of heated debate for over 20 years.
In 1997, the Heat promised to turn the patch of land into a football field in as bid to win voter approval for the arena. The soccer field didn't happen and instead the land is used for overflow parking and a staging area for events at the arena.
In 2017, following years of campaigning by parks activists and County Commissioner Audrey Edmonson, whose district includes the land, it was reported that Miami-Dade Country, which owns the land, was seeking to turn it into a park.
Then came news of the Grand Prix.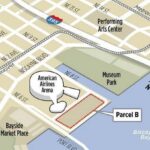 Miami Parcel B
Now, sources have told Forbes that local groups are seeking to prevent the track running through Parcel B, which essentially means a whole new track layout.
According to one source, it "looks like locals have managed to deny the use of the parcel of land behind the Arena for the F1 race. The area has been a sore spot since they built the Arena as the Miami Heat basketball team promised to build a park there and have yet to deliver on their promise".
This new threat to the event follows the admission by Miami Commissioner Joe Carollo that he fully expect a number of lawsuits in view of the disruption the race would cause to the city. "We're going to end up being sued and I'm going to tell you that they're probably going to win suits," he told Autosport.
Chloe Targett-Adams, F1's global director of promoter and business relations, recently attended a meeting with the Biscayne Neighborhoods Association and the Downtown Neighbors Alliance, flyers for the event claiming that it would give them give them the opportunity to hear "how would F1 affect traffic, downtown spaces, and residents' quality of life? Do the benefits justify any complications? Hear from F1 representatives and elected officials".
While a source told Forbes that "most were appeased" by what they heard, residents are still demanding the re-routing of the track layout.