IndyCar windscreen to be removed for wet races?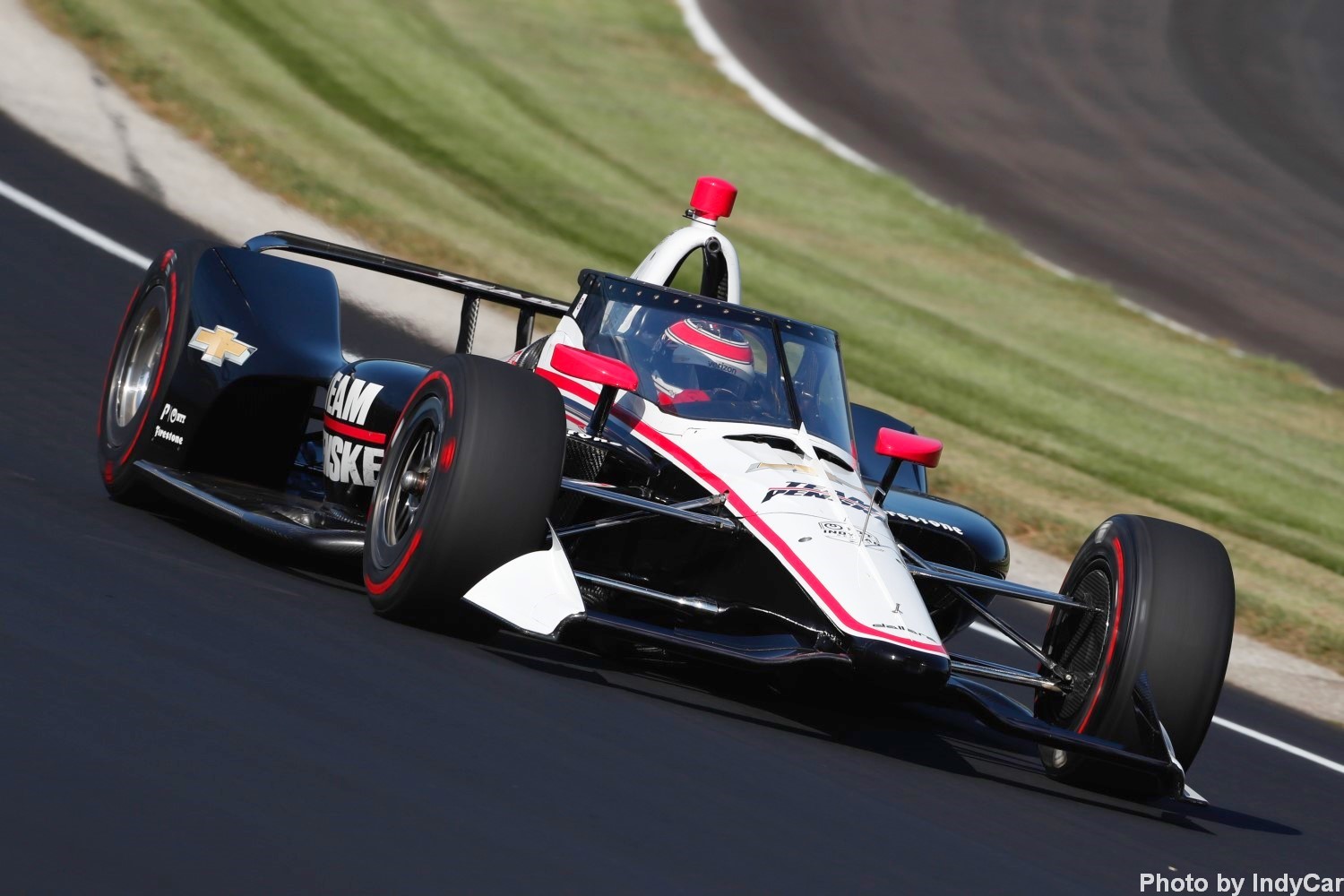 The Aeroscreen is great in the dry, but the wet is a big unknown.
The one major flaw with the new IndyCar Aeroscreen is when it rains. Whereas sportscars have windshield wipers, IndyCars do not.
Whereas drivers can pull off a helmet visor tear-off or wipe their visor with a rag in the rain, not so with the Aeroscreen. The water, if heavy enough, especially behind another car, could blind the driver.
We asked this question of Jay Frye, Will Power and Scott Dixon yesterday. And although Jay Frye said "we left no stone unturned" with the Aeroscreen, it was obvious by the expressions on their face, they had not planned to test the Aeroscreen in the rain prior to next season to see if it is a fatal flaw.
WILL POWER answered, "Yeah, I do. It's actually removable. Actually it had to be. They've got a heated screen for the fogging because I think that's actually worse than the water on the screen. But Rain-X or wax, there's things you can make so it just beads off. That's something they'll have to test, but I think if it doesn't fog, it should be not bad." Should not be, but what if it is?
SCOTT DIXON answered, "Yeah, it's going to be — I think the hardest situation would have been like maybe Detroit Race One this year where it was misty, but then they had re-ground the back straight, the concrete, so there was a lot of white dust, and when that got on the visor it was a bit annoying, but it'll be interesting. We race with visors, you have tear-offs. It's a similar kind of deal. We'll just have to, I think, see where that one goes."
We then asked Jay Frye, Is the plan to try to test this thing in the rain before next season and make sure that there's not going to be an issue?
JAY FRYE: "Yeah, we'll look at that like we are trying to look at everything to go through the process" but the expression on Scott Dixon's face looked like an "oh shit" moment while Jay was talking. When Jay talked about upcoming testing he never mentioned testing in the rain until we asked the question.
There are two solutions if it turns out that RainX does not work well enough and rain is going to be a major visibility issue with the Aeroscreen:
Remove the windscreen and leave the Halo portion if rain is a possibility. [Note: most sensible solution. F1 does not use a windscreen, just a Halo]
Red flag the race and wait for the rain to stop [Note: would have major negative fan push back]