Alonso could drive for Mercedes or Ferrari in 2020 (2nd Update)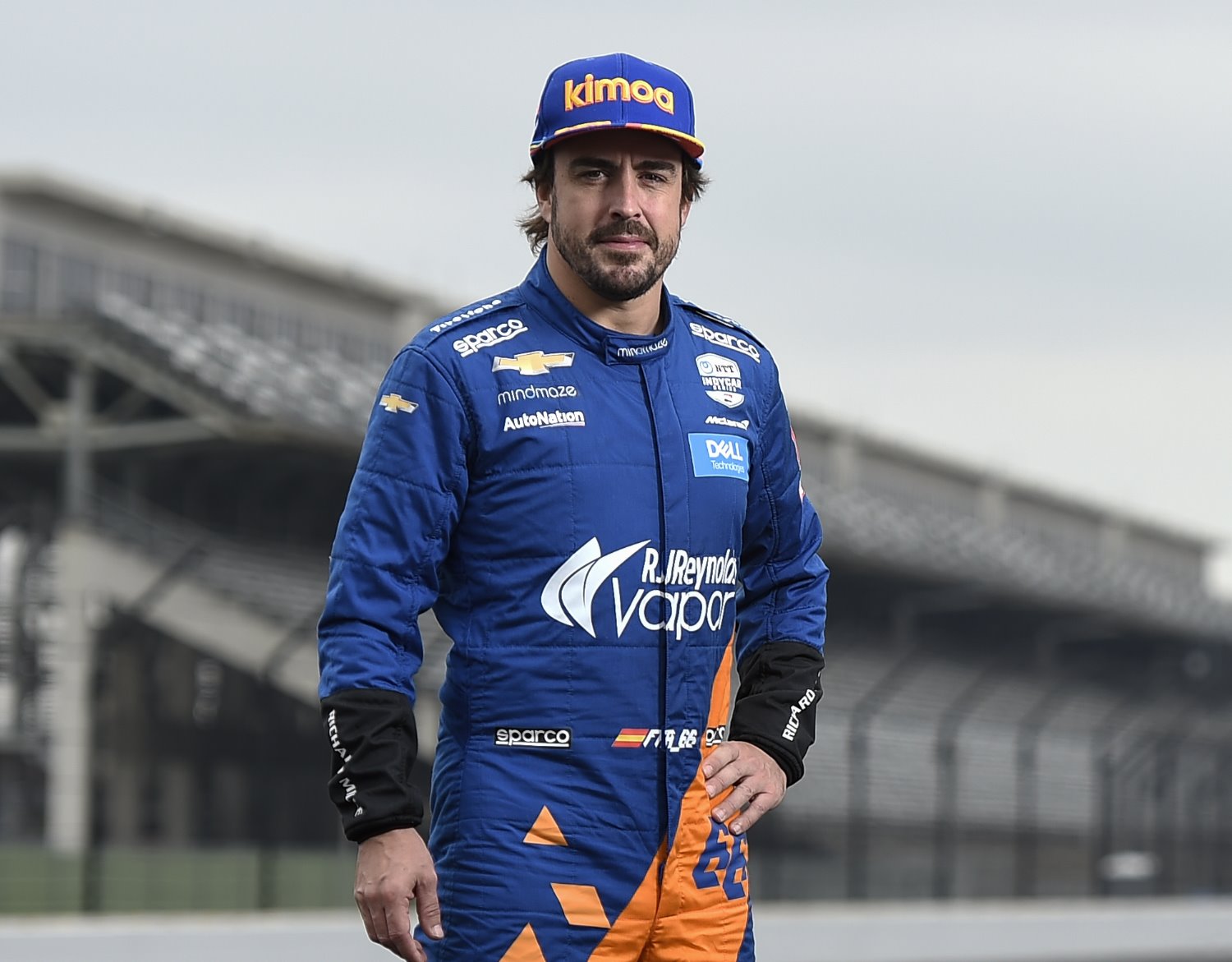 Alonso has to face reality, he is not getting another top ride in F1
UPDATE This rumor is downgraded to 'false today. Fernando Alonso says he does not want to return to Formula 1 "in the short term".
At the moment, the highly rated Spaniard is preparing for a forthcoming rally-raid event in Morocco.
"I will decide about the Dakar rally based on the next rally in Morocco," Alonso said at the launch of a video game called Grid on which he was a consultant.
But Alonso, 38, says he doesn't mind that he is so often asked about the possibility of a return to F1.
"I don't have plans to return in the short term," he answered.
"I decided to leave last year to take a breath after 18 years at the highest level and total dedication, and not much has changed.
"F1 requires 365 days a year of commitment and now I am breathing a little. When I have enough air I will think about returning or not," Alonso said. (GMM)
07/03/19 (GMM) Fernando Alonso has apparently moved to downplay the latest speculation about his future in Formula 1.
Marca newspaper claims that Toyota is simply waiting on the Spaniard's decision about 2020 before green-lighting a full Dakar Rally effort for Alonso.
At the same time, there are reports the Spaniard could return to the paddock next year with Ferrari.
"Back in Formula 1? There are new dreams every day," Spanish media reports quote Alonso as having told fans on social media.
"Being able to compete and try to win in other disciplines requires me to reach a level I did not have before. I am very happy," he added.
Alonso was also asked about Honda's first win with Red Bull in its new F1 era. The Spaniard famously called the Japanese power unit a "GP2 engine" during the ill-fated McLaren-Honda days.
"You cannot compare," he said. "It has been a few years now so I guess the engines are very different.
"In the past we worked as hard as we could and sometimes we overcame the deficit and penalties for using many engines per season, but it was part of the process probably.
"Now hopefully it's the first win of many and that will be good for the sport," added Alonso.
And he also hailed McLaren's clear step forward in 2019, declaring: "That was the plan.
"The team was, is and will always be strong. Still more to come hopefully, as the last two races sixth position was one lap down, and that's not good for the sport."
06/27/19 Reports in the Italian and Spanish press are suggesting Fernando Alonso could be set to return to a Formula 1 seat for 2020. Rumors in Italy are suggesting a move to Mercedes is on the cards, whilst Spanish media are reporting a return to Ferrari is possible for the Spaniard.
Alonso drove for Ferrari between 2010 and 2014 before returning to McLaren for the 2015 season. The Spaniard was never able to add to his two World Championships whilst at the Scuderia, the closest he got being the 2012 season when it went down to the final race in Brazil.
Alonso himself recently revealed he held talks with Mercedes about replacing Nico Rosberg, after the one time World Champion retired in 2016. Could the two-time World Champion return to the sport? Here's a look at what the Rumors are telling us.
Italian media: "Alonso wants to go to Mercedes"
According to Italian media, Corriere Dello Sport, Fernando Alonso is extremely keen to race for Mercedes. The prospect of racing for the Silver Arrows is so good for the Spaniard that he would be happy to work on a bonuses basis.
The prospect of creating an elite pairing of Lewis Hamilton and Alonso is an enticing one not only for Mercedes but for Liberty Media too.
Spanish Media: "Alonso joins forces with Ferrari"
On the other hand Spanish outlet, AS are suggesting a return to Ferrari is a potential option for Alonso. With Sebastian Vettel's future up in the air, the Scuderia could look to replace the German with their former driver. Alonso is only expected to return to the sport if he can secure a competitive car and Ferrari could provide that.
The Spanish television program EL Chiringuito also reported that Alonso is 'closer than ever to a deal with Ferrari'. With Alonso seemingly keen on a return to the pinnacle of motorsport, only time will tell whether the Spaniard will return to the sport.