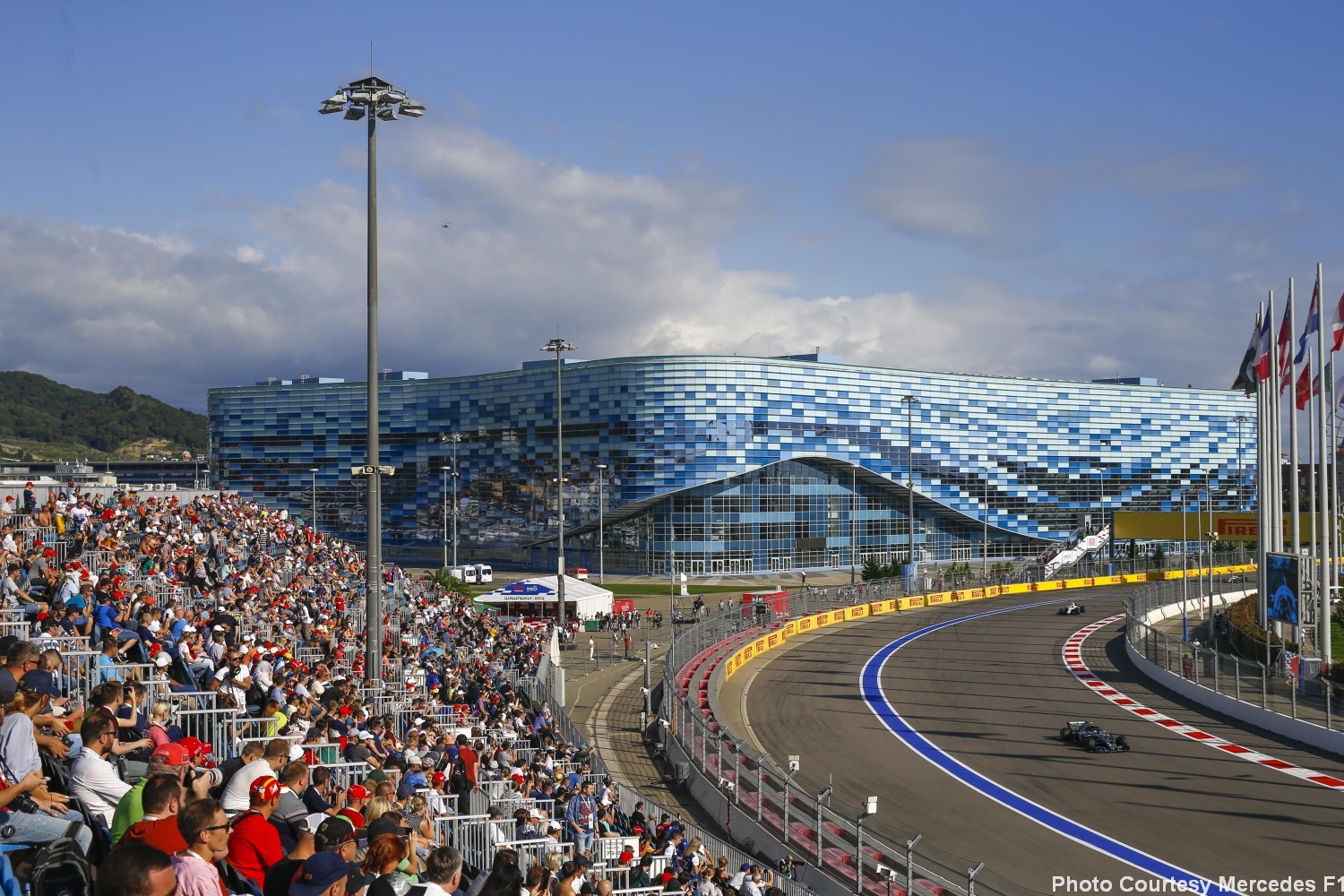 Will Sochi be wet?
Possible rain is in the forecast for the Russian GP this weekend at the usually dry Sochi Autodrom.
After Friday's practices are expected to take place in dry conditions, with a high of 23, the rain is forecast to move in overnight.
That means a wet final practice with a slight chance of showers during Saturday afternoon's qualifying. The day's high is 68'F.
The forecast is a bit better for Sunday but there is still at 40 percent chance of rain at 1:10pm local time, the start time for the 53-lap Russian GP.
A high of 70'F and a gentle breeze has been forecast.