Keivn Harvick takes the pole for the Brickyard 400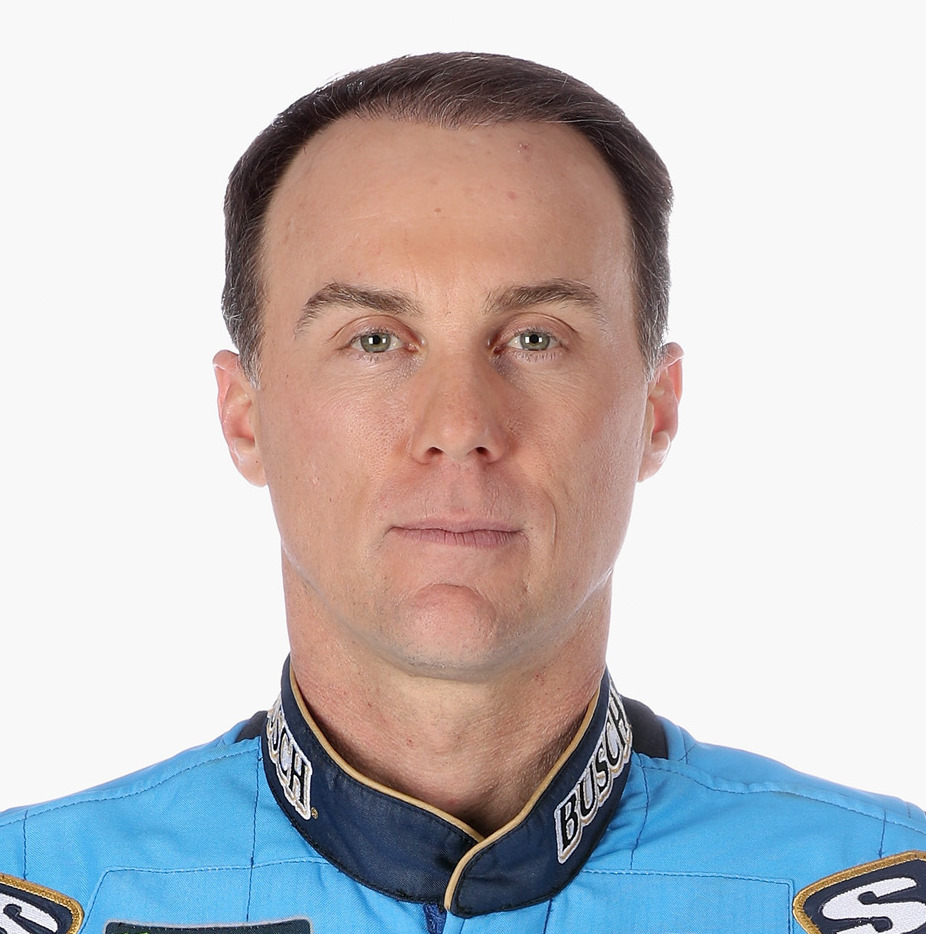 Kevin Harvick
Kevin Harvick will lead the field to the green flag for today's Big Machine Vodka 400 after taking the top spot in this morning's qualifying session at Indianapolis Motor Speedway.
Harvick cut a lap of 185.766 mph in his No. 4 Ford Mustang to beat out Paul Menard and Clint Bowyer for the pole. Joey Logano and Jimmie Johnson rounded out the top five qualifiers.
Today's race is do or die for the four drivers vying for the last remaining playoff spots – including Bowyer, Johnson, Daniel Suarez and Ryan Newman. Bowyer, Suarez and Newman can mathematically get in on points, while Johnson needs nothing less than a victory to ensure a spot in the playoff field.
RACE LINEUP

| | | | | | |
| --- | --- | --- | --- | --- | --- |
| Pos | # | Driver | Sponsor/Make | Lap | Speed |
| 1 | 4 | Kevin Harvick | Mobil 1 Ford | 48.448 | 185.766 |
| 2 | 21 | Paul Menard | Menards/Dutch Boy Ford | 48.459 | 185.724 |
| 3 | 14 | Clint Bowyer | Rush/Cummins Ford | 48.576 | 185.277 |
| 4 | 22 | Joey Logano | Shell Pennzoil Ford | 48.598 | 185.193 |
| 5 | 48 | Jimmie Johnson | Ally Chevrolet | 48.601 | 185.181 |
| 6 | 2 | Brad Keselowski | Discount Tire Ford | 48.628 | 185.079 |
| 7 | 18 | Kyle Busch | M&M's Toyota | 48.707 | 184.778 |
| 8 | 1 | Kurt Busch | Monster Energy Chevrolet | 48.723 | 184.718 |
| 9 | 12 | Ryan Blaney | Wabash National Ford | 48.733 | 184.68 |
| 10 | 10 | Aric Almirola | Smithfield/Meijer Ford | 48.75 | 184.615 |
| 11 | 8 | Daniel Hemric # | Liberty National Chevrolet | 48.751 | 184.612 |
| 12 | 17 | Ricky Stenhouse Jr | Fastenal Ford | 48.799 | 184.43 |
| 13 | 88 | Alex Bowman | Nationwide Chevrolet | 48.828 | 184.32 |
| 14 | 20 | Erik Jones | STANLEY Wish For Our Heros Toyota | 48.88 | 184.124 |
| 15 | 43 | Bubba Wallace | World Wide Technology Chevrolet | 48.905 | 184.03 |
| 16 | 37 | Chris Buescher | Kroger Fast Lane to Flavor Chevrolet | 48.929 | 183.94 |
| 17 | 38 | David Ragan | Mannington Commercial Ford | 48.932 | 183.929 |
| 18 | 3 | Austin Dillon | Symbicort Chevrolet | 48.973 | 183.775 |
| 19 | 42 | Kyle Larson | McDonald's Chevrolet | 48.974 | 183.771 |
| 20 | 41 | Daniel Suarez | Haas Automation Ford | 49.008 | 183.643 |
| 21 | 34 | Michael McDowell | Long John Silver's Ford | 49.044 | 183.509 |
| 22 | 6 | Ryan Newman | Acorns Ford | 49.107 | 183.273 |
| 23 | 47 | Ryan Preece # | Kroger Chevrolet | 49.17 | 183.038 |
| 24 | 9 | Chase Elliott | NAPA AUTO PARTS Chevrolet | 49.198 | 182.934 |
| 25 | 13 | Ty Dillon | GEICO Chevrolet | 49.217 | 182.864 |
| 26 | 95 | Matt DiBenedetto | Horizon Transport Toyota | 49.229 | 182.819 |
| 27 | 19 | Martin Truex Jr | AOI Toyota | 49.26 | 182.704 |
| 28 | 36 | Matt Tifft # | Southeastern Equipment & Supply/Meijer Ford | 49.415 | 182.131 |
| 29 | 24 | William Byron | Liberty University Chevrolet | 49.439 | 182.043 |
| 30 | 32 | Corey LaJoie | Ark.io Ford | 49.565 | 181.58 |
| 31 | 0 | Landon Cassill(i) | SHERFICK COMPANIES Chevrolet | 49.618 | 181.386 |
| 32 | 96 | Parker Kligerman(i) | TRD 40th Anniversary Toyota | 49.697 | 181.097 |
| 33 | 11 | Denny Hamlin | FedEx Express Toyota | 49.826 | 180.629 |
| 34 | 15 | Ross Chastain(i) | Xchange of America Chevrolet | 50.174 | 179.376 |
| 35 | 51 | BJ McLeod(i) | JACOB COMPANIES Ford | 50.491 | 178.25 |
| 36 | 27 | Ryan Sieg(i) | SciAps Chevrolet | 50.884 | 176.873 |
| 37 | 77 | Reed Sorenson | Go-Parts.com Chevrolet | 50.954 | 176.63 |
| 38 | 52 | Garrett Smithley(i) | Honest Abe Roofing Ford | 51.134 | 176.008 |
| 39 | 53 | Josh Bilicki(i) | AQRE.app Ford | 51.429 | 174.999 |
| 40 | 54 | JJ Yeley(i) | MAXIMUM ELEVATION Chevrolet | 51.55 | 174.588 |