Four great off roaders and one sweet AWD sedan
At a recent press event, we got a chance to test the off-road abilities of a few new vehicles. What we discovered is that all of them had strengths and weaknesses and some surprised us.
Range Rover HSE P400e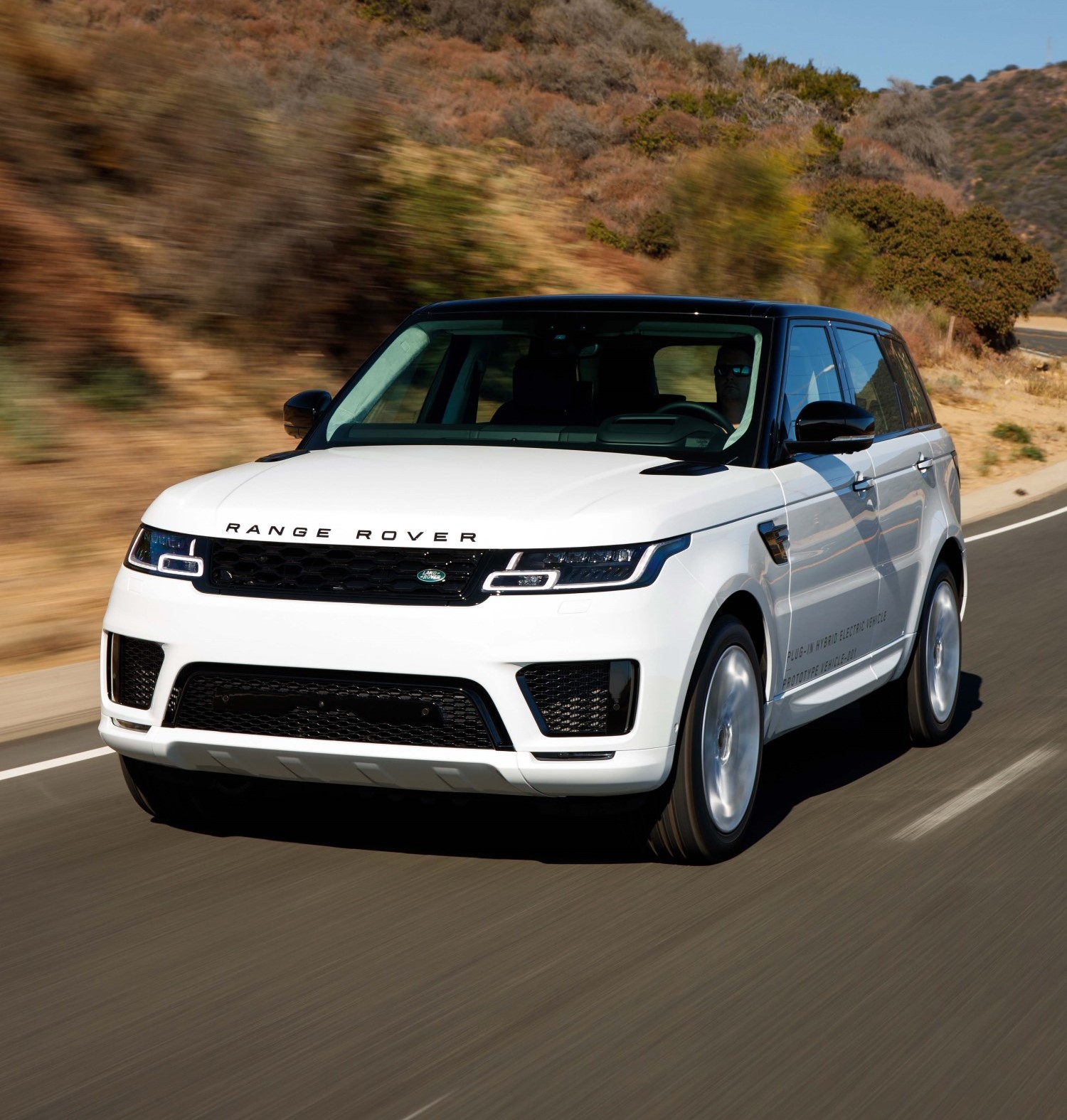 Range Rover HSE P400e
This is the first plug in hybrid wearing the Range Rover badge. It is a proper Range Rover with luxury appointments that you would expect from a Range Rover. It is also very serious off-road machine because that is expected of a Range Rover. It can drive as fast as 37 mph on electricity alone and can tow as much as 5500 pounds.
The gasoline engine is a 2.0 liter four cylinder turbocharged engine. Total output is 398 hp which is plenty to move the big Rover from 0-60 in 6.3 seconds. The P400e eats up dirt for breakfast. It does not look like a very capable off-road machine with its fuel economy tires and low ride height.
The air suspension is impressive and can raise the chassis to increase ground clearance and the computers and terrain response system provide amazing levels of traction to take you to areas that you will never imagine.
The best part of the new Range Rover is not the hybrid powerplant or the awesome capabilities. It is the interior and the dashboard design with two 10-inch touch screens coming to life when you turn the ignition on. The finest materials combine seamlessly with dynamic sports detailing such as the carbon fiber trim pieces to really give a very luxurious feel to the occupants and make them feel special. Luxury at this level is not cheap and the P400e starts out at $95,950.
Our test car will set you back $108,945.
Ford Ranger Lariat 4×4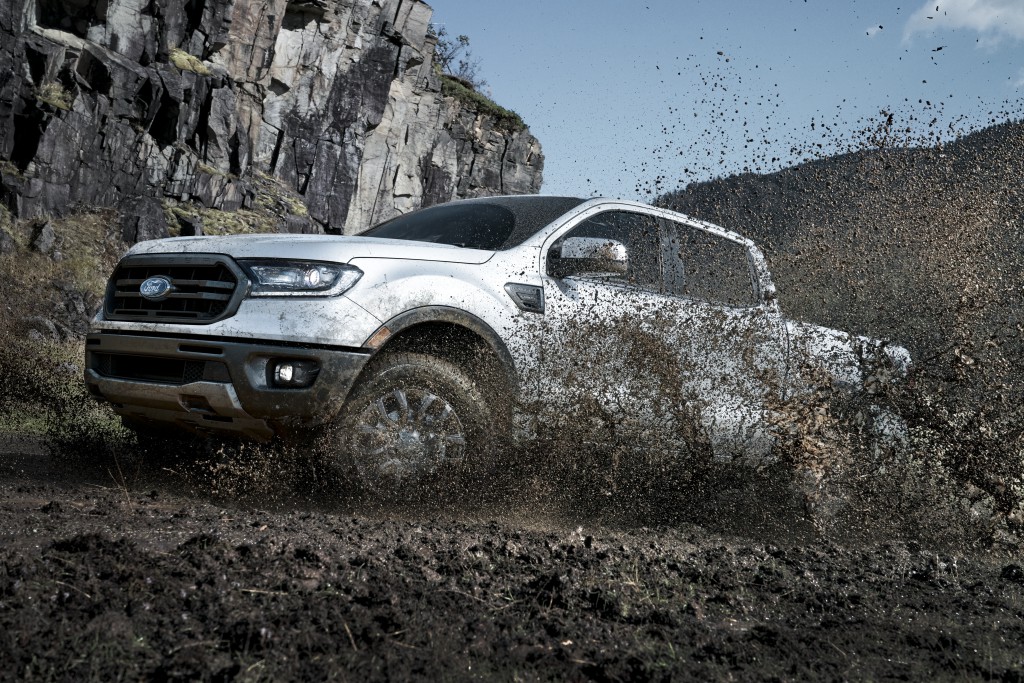 Ford Ranger Lariat 4×4
Go from the Range Rover into the Ford Ranger and you will have an entirely different experience. The Ford Ranger is not about spoiling you with luxury although our Lariat model test vehicle did have everything you need including remote start, heated seats with leather trim, dual zone AC, leather wrapped steering wheel and more.
It is just a different level of luxury. It also costs about one fourth the price with Ranger pricing starting at $24,300. Our Supercrew 4×4 Lariat will take $44,960 out of your wallet. For that price, you will get a very capable machine that is actually fantastic off road.
The smaller size is a huge advantage as it aids with maneuverability and the 2.3 liter turbo four cylinder puts out a solid 270 hp while still able to squeeze 24 mpg on the highway.
The FX4 option includes off road shocks, aggressive off-road tires, locking rear differential, skid plates, and terrain management software.
With the goodies in the FX4 package the Ranger is incredibly strong off road while still being comfortable on the road. The Ranger provides terrific value and can do it all.
Chevrolet Silverado Custom 4WD Trail Boss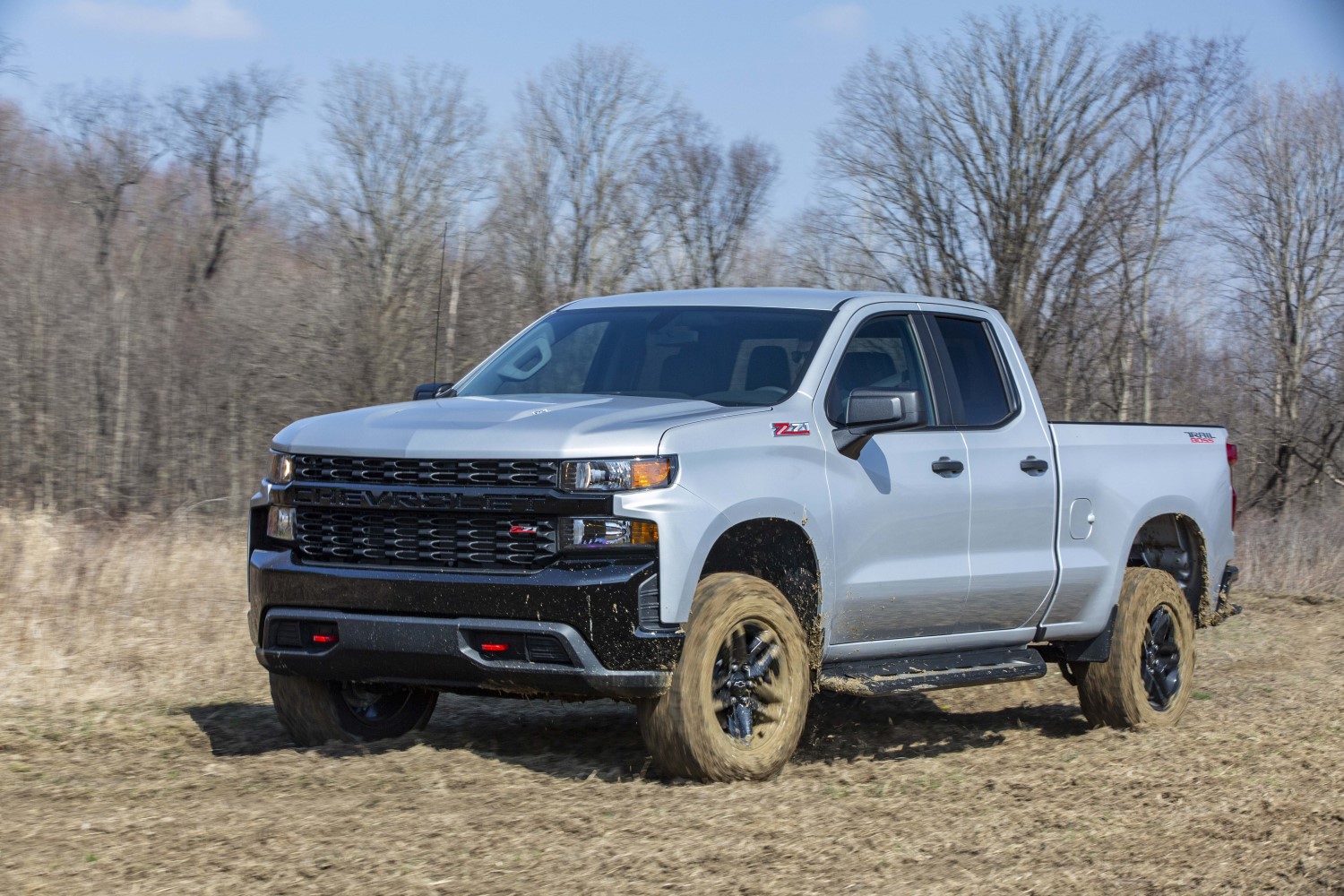 Chevrolet Silverado Custom 4WD Trail Boss
The Silverado Trail Boss is one of our favorite trucks because it is a no-nonsense machine. It is a serious machine off road with a 2 inch lift providing lots of ground clearance.
It has Rancho shocks, skid plates, locking rear differential, and hill decent control.
Under the hood is your choice of a 4.3 liter V6 that puts out 285 hp or our truck's 5.3 liter V8 that cranks out a solid 355 hp and can tow 9500 pounds.
The Custom Trail Boss is different than most of the trucks you may be used to because it is not that luxurious.
That is a great thing. It still has plenty of equipment including a two speed transfer case, trailer tow package, rear view camera, trailer sway control, heated mirrors, tilt wheel and more.
But it is basic with a cloth interior, 40/20/40 bench front seats, halogen headlights and single zone climate control. For giving up the fancy luxury pieces, you will gain a fantastic truck that is awesome on or off the road. And it will cost you only $41,900.
Our truck with all options came to $48,375.
Toyota RAV4 Adventure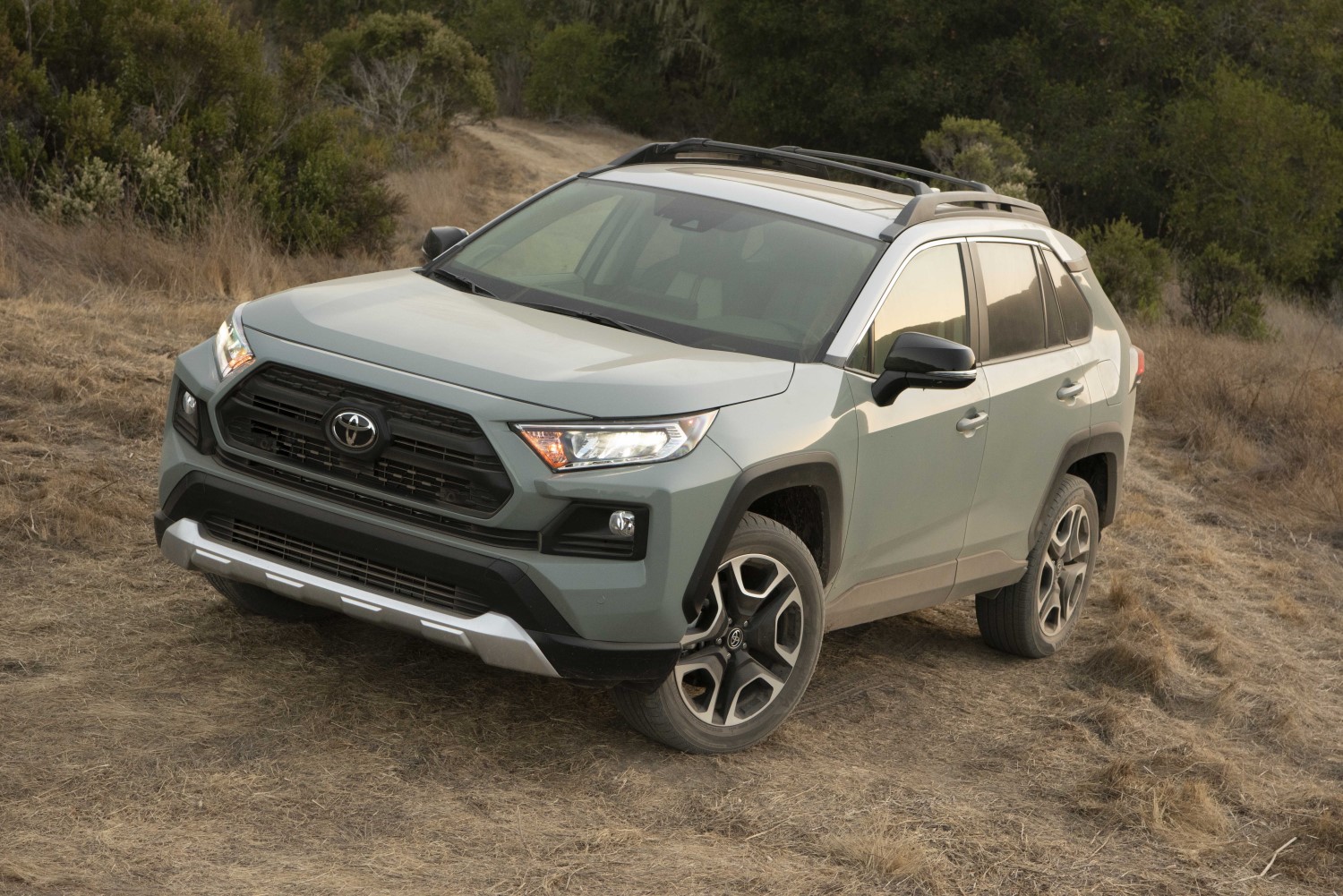 Toyota RAV4 Adventure
After driving some very capable off-road machines, we were hesitant about the RAV4. But the new Adventure model is made for those that want to go camping or fishing and was the biggest surprise to us.
From the outside, the RAV4 looks like it belongs on a street driving to the local mall. Take it to a tough off-road course and it will surprise you.
Under the hood is a 203 hp 2.5 liter four cylinder that comes with a torque vectoring AWD system to maximize your grip. 235/55-9 tires do not seem very aggressive for off road work but they are very good at their job.
The Adventure trim comes with many standard features and best of all can get you 33 mpg on the highway. Prices start at only $32,900 and ours with a bunch of options came out to $40,263.
If you spend most of your time on the road but want that capability when the time comes, the RAV4 is your machine.
Volkswagen Arteon 2.0T SEL R-Line 4Motion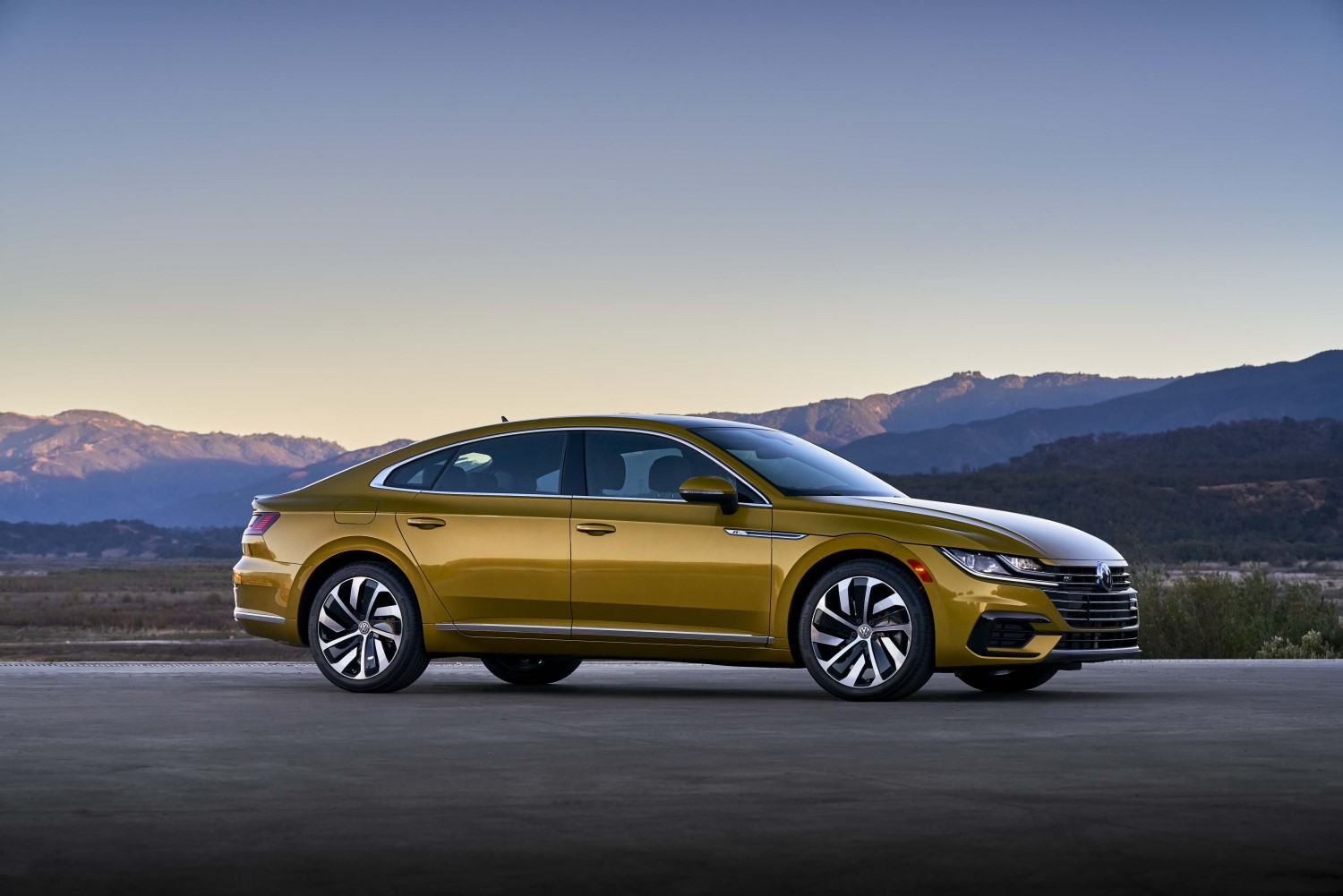 Volkswagen Arteon 2.0T SEL R-Line 4Motion
If you need AWD because you want to be able to drive in snow or bad weather, you don't need a giant truck.
A comfortable and sporty sedan like the Arteon is a great choice. This stylish sedan can carry you and your friends in smooth comfort and luxury anywhere you want.
The top of the line SEL R-Line trim includes every luxury item you can think of, many of which are over the top. Under the hood is a 2.0 liter turbocharged four cylinder that puts out 268 hp and is mated to an 8 speed automatic transmission.
The 4Motion all wheel drive works with XDS Cross Differential System which uses the brakes to bias the power in corners in bad weather to give you more control.
The styling inside and out is also just beautiful and you could mistake it for a super luxury brand if it wasn't for the VW logo on it. The style, luxury, performance and capability of the Arteon will only set you back $35,845 for the 2WD SE model.
You will have to write a check for $47,203 for our top of the line SEL R-Line.
[adinserter name="GOOGLE AD"]