A Sit Down with Aspiring Racer Jackson Lee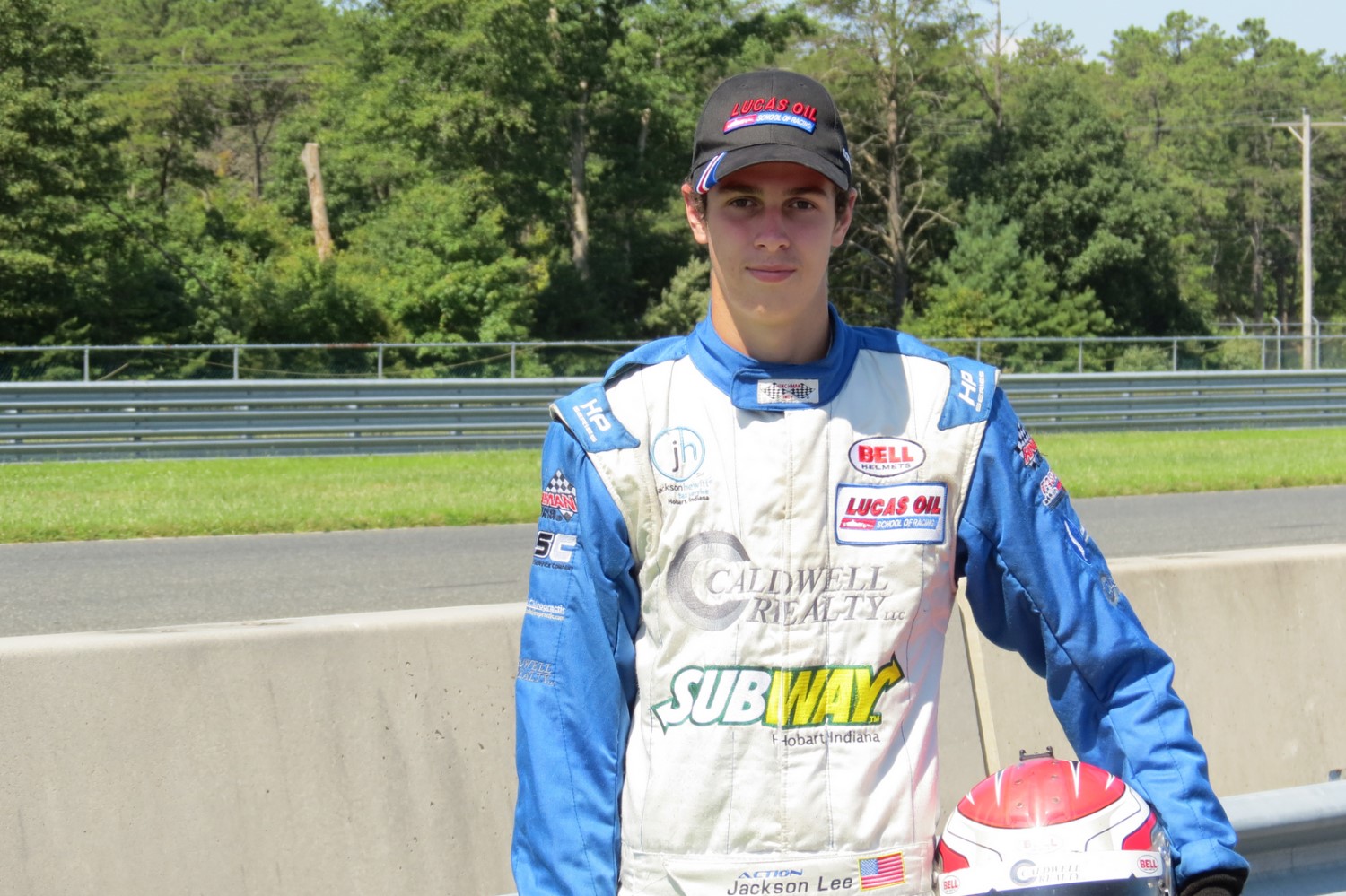 Jackson Lee
During the recent Honda Indy 200 at Mid-Ohio weekend, I had the opportunity to meet 16-year-old aspiring race car driver Jackson Lee. The Avon, Indiana native was at Mid-Ohio as part of the Team USA Scholarship program. Team USA Scholarship was founded in 1990, and attempts to provide talented and aspiring young races with opportunities to advance the formula car ladder. Previous winners of the scholarship comprise an impressive list including Spencer Pigot, Bryan Herta, Conor Daly, Josef Newgarden, Jimmy Vasser, and A.J. Allmendinger, amongst others.
You might recall that two years ago AutoRacing1 did a feature on 2016 Team USA Scholarship winner Oliver Askew, and how the scholarship helped launch his career. Askew, of course, swept the recent Indy Lights weekend at Mid-Ohio and currently leads the Indy Lights point standings.
As for Lee, the results of this year's Team USA Scholarship have yet to be announced. Nevertheless, the son of NBC Sports announcer Kevin Lee, currently competes in the Lucas Oil Formula Race Car Series, where he sits second in the series standings. His next event scheduled for the weekend of August 16-18 at NCN Motorsports Park in Bowling Green, KY.
"Before we bother exploring this, let's make sure he fits in the car"
The above quote comes not from Jackson, but his father Kevin. See, while there's nothing particularly unique about a 6'4 wiry, rail thin rising high school junior hanging out at the local mall, in a racing paddock 6'4 constitutes a giant. Furthermore, we all know that racing unlike other sports has the potential to discriminate against height. Thus far at least, Lee says concerns over his height have created more anxiety than actual problems.
"It's been a lot of mainly worries for right now," notes Lee about his height. "I've been around the paddock and sat in U.S. F2000 and MX-5 cars and I fit in both of those fine. I think it's just a worry that if I continue to grow we might be in trouble.
"But I haven't grown in two years, so I think we're all right."
Getting Started
As an Indiana kid, it's no surprise Lee got his start in USAC quarter midgets. And between the ages of 7 and 11, he earned 37 USAC quarter midget wins and two championships. One thing he was quick to dispel is the notion that it was his father that got him into racing. The racing lineage in Lee runs deeper.
"Most people think I get my interest [in racing] from my dad…but it actually comes from my mom's side," says Lee. "Most of my uncles and some of my cousins raced sprint cars growing up and I went to some of their races and that's where I found my passion in it.
"Quarter midgets taught me a lot about setup and working on the car….being able to communicate with mechanics and engineers."
Moving to Formula Cars
Of course, as an aspiring IndyCar driver, Lee knew that he would need to shift away from quarter midgets to karts, which he did at age 11. From 2015-2017, Lee scored 2 wins, 3 poles and 18 podium positions in Kart Racers of American Junior Yamaha. This was followed by a strong 2018 when Lee finished second in KRA Tags Lite and tested a Skip Barber car.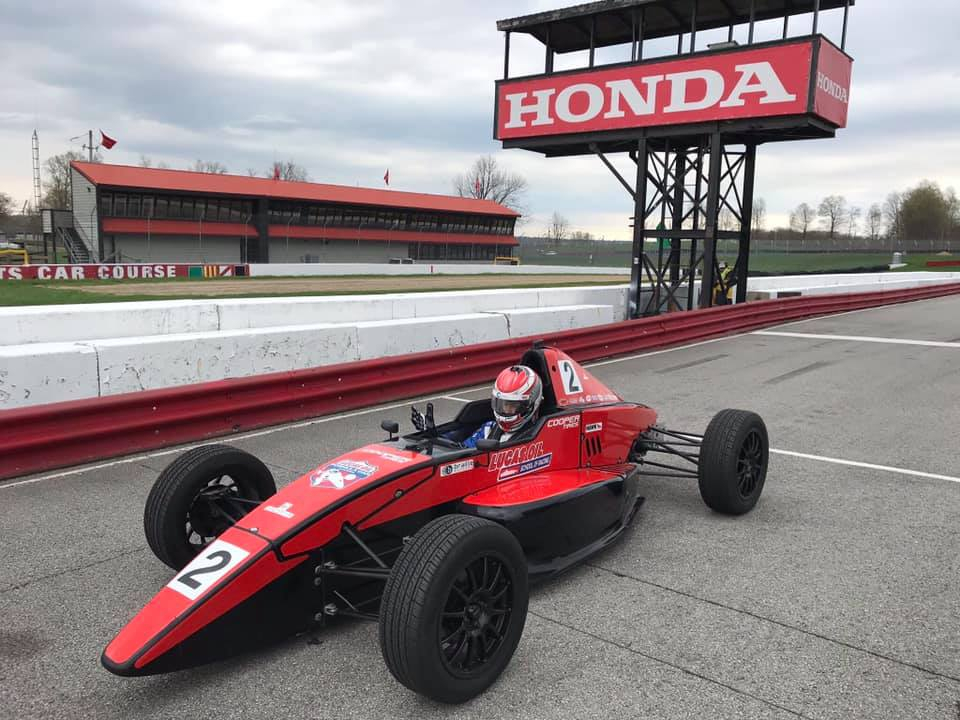 Lee had a great debut at Mid-Ohio – winning his first Lucas Oil Formula Series race
This year he won his debut in the Lucas Oil Formula Car Series at Mid-Ohio and currently sits 2nd in the points. A championship in the Lucas Oil Series would bring scholarship money for either U.S. F2000 or F1600 in 2020.
One of the things, Lee notes about the Lucas Oil Series is that it places a premium on being clean and tidy.
"In quarter midgets we were all between the ages of 8 and 11, so we weren't the smartest drivers at the time. We were all pretty aggressive and if you were in my way, I'd have to move you – it was that type of racing.
"Whereas, in formula cars you have the damage aspect," continues Lee. "If there's contact you're most likely going to have something wrong; but especially in the series I'm racing now they have a no contact rule…if there's any contact at all they have either a drive-thru penalty or a thirty second penalty, so you really have to be careful where you place your car."
Off the Track
The move to formula cars has brought the possibility that Lee could have a career in racing into view. Recently, Lee entered into a partnership with Art Wilmes' Rising Star Racing, which counts Spencer Pigot and Josef Newgarden amongst its clients for the express purpose of enhancing his racing business acumen. And while, in addition to his ability in the cockpit, Lee is mature and well-spoken beyond his years, he is realistic as to how difficult it is to climb the racing ladder. This is perhaps something he gets from his father.
"From an early age, I've maybe had a better understanding of just how difficult this path is then maybe some other dads." notes Kevin Lee in reference to his experience in the business. "I knew the amount of money and the breaks it would take to be able to get there, but we've decided we'll let him live his dream and we'll give this a go."
Looking Ahead
The business side will probably go a long way to determining Lee's future, and in addition to his partnership with RSR, he has enjoyed support from longtime backers Caldwell Realty and a local Subway franchisee in central Indiana. However, slow and steady seems to be the plan going forward.
"It would be great to race in F2000 next year, but we want to really be sure I can win wherever I race. So, we'll do some testing later this season and if I'm not ready we'll do F1600. But we really want to make sure we're quick right off the bat so we can maximize our budget."
Lee does have an F1600 seat fitting scheduled, and will test a car at Summit Point Motorsports Park in West Virginia later this month.
In conclusion, I very much enjoyed meeting Lee and found him very mature, well-spoken and confident. He also seems to have the support system in place needed to advance in this very competitive sport. We here at AutoRacing1 hope to continue tracking his career as he climbs the racing ladder and wish him the best going forward.
Brian Carroccio is a senior columnist for AutoRacing1. He can be contacted at BrianC@AutoRacing1.com