INDYCAR News, Notes & Happenings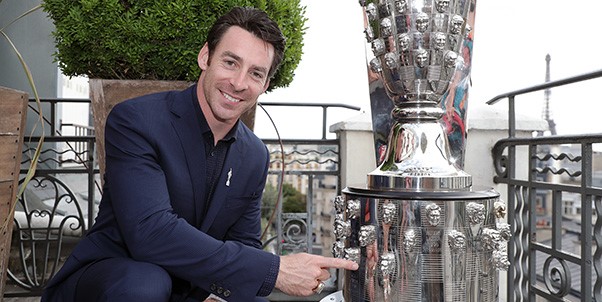 Simon Pagenaud
Welcome Home, Mr. Indianapolis 500 winner

Team Penske driver Simon Pagenaud capped his week of celebrating a life-changing Indianapolis 500 victory in his home country by attending a public party in his hometown of Montmorillon.
Montmorillon is a small town of 6,500 located in central France known for its 150-year history of making macarons by the same recipe and a museum honoring the meringue-based cookie. Now Montmorillon is also known as the home of the 2019 Indianapolis 500 champion.
Pagenaud was certainly the guest of honor, but he shared the spotlight with the Borg-Warner Trophy, which this week made only its second tour outside of North America. The other occasion came in 2017 when Indianapolis 500 winner Takuma Sato took the coveted trophy home to Japan.
Pagenaud got to see his Borg-Warner Trophy likeness unveiled Monday in Paris, with the Eiffel Tower serving as the dramatic backdrop to a rooftop event. Pagenaud did a series of visits to French media outlets accompanied by INDYCAR CEO Mark Miles before making a sweet and triumphant return to Montmorillon.
"Getting the recognition in France is phenomenal for me," Pagenaud said. "It allows (me) to reflect on what I have accomplished by traveling the world with this win."
What's in a number? Maybe an INDYCAR championship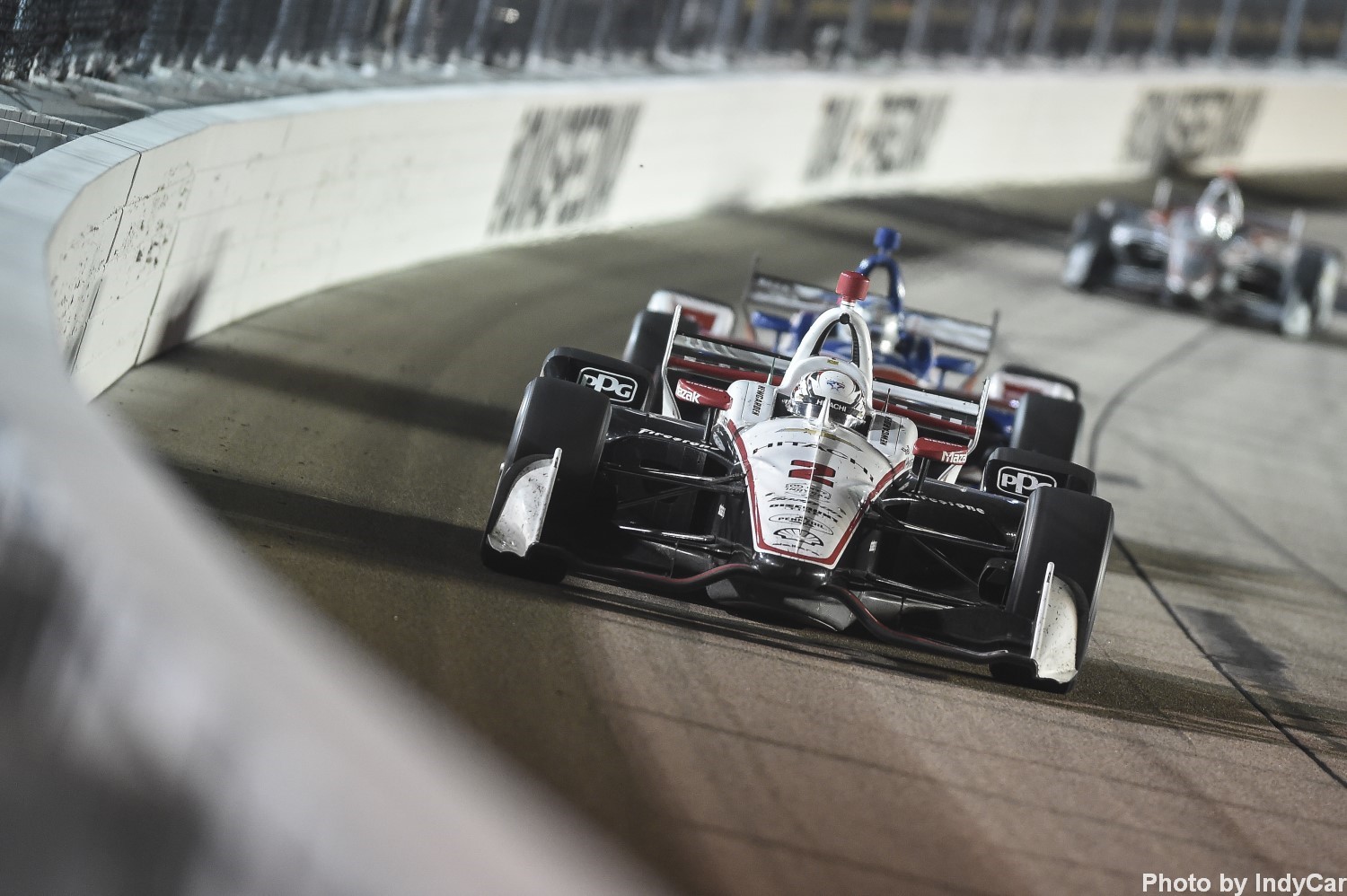 Josef Newgarden leads in points
What is the magic number to remain in contention for the 2019 NTT IndyCar Series championship? Five-time series champion Scott Dixon hopes it's no less than 62, which is how many points he is out of the lead with four races to go in the season. However, recent history is working against the veteran driver from Chip Ganassi Racing.
In the five years in which double points have been awarded in the season's final race, only two drivers have come from behind in the last four races to take the title. One of them was Team Penske's Will Power, who only trailed teammate Helio Castroneves by 13 points at this late stage in 2014, and the other was Dixon in 2015. Dixon erased Juan Pablo Montoya's 54-point lead by tying him and winning the championship on a tiebreaker.
Dixon came from 39 points behind in 2013 while Chip Ganassi Racing teammate Dario Franchitti rallied from 59 points down in 2010. In other words, big rallies are difficult to come by.
Heading into this year's final four races, Josef Newgarden of Team Penske leads Andretti Autosport's Alexander Rossi by 16 points. Team Penske's Simon Pagenaud is 47 points out of the lead. Dixon stands fourth – 62 points behind — with the ABC Supply 500 at Pocono (Pa.) Raceway up next Sunday, Aug. 18 at 2 p.m. ET on NBCSN. Realistically, those are the championship contenders.
Mastering oval tracks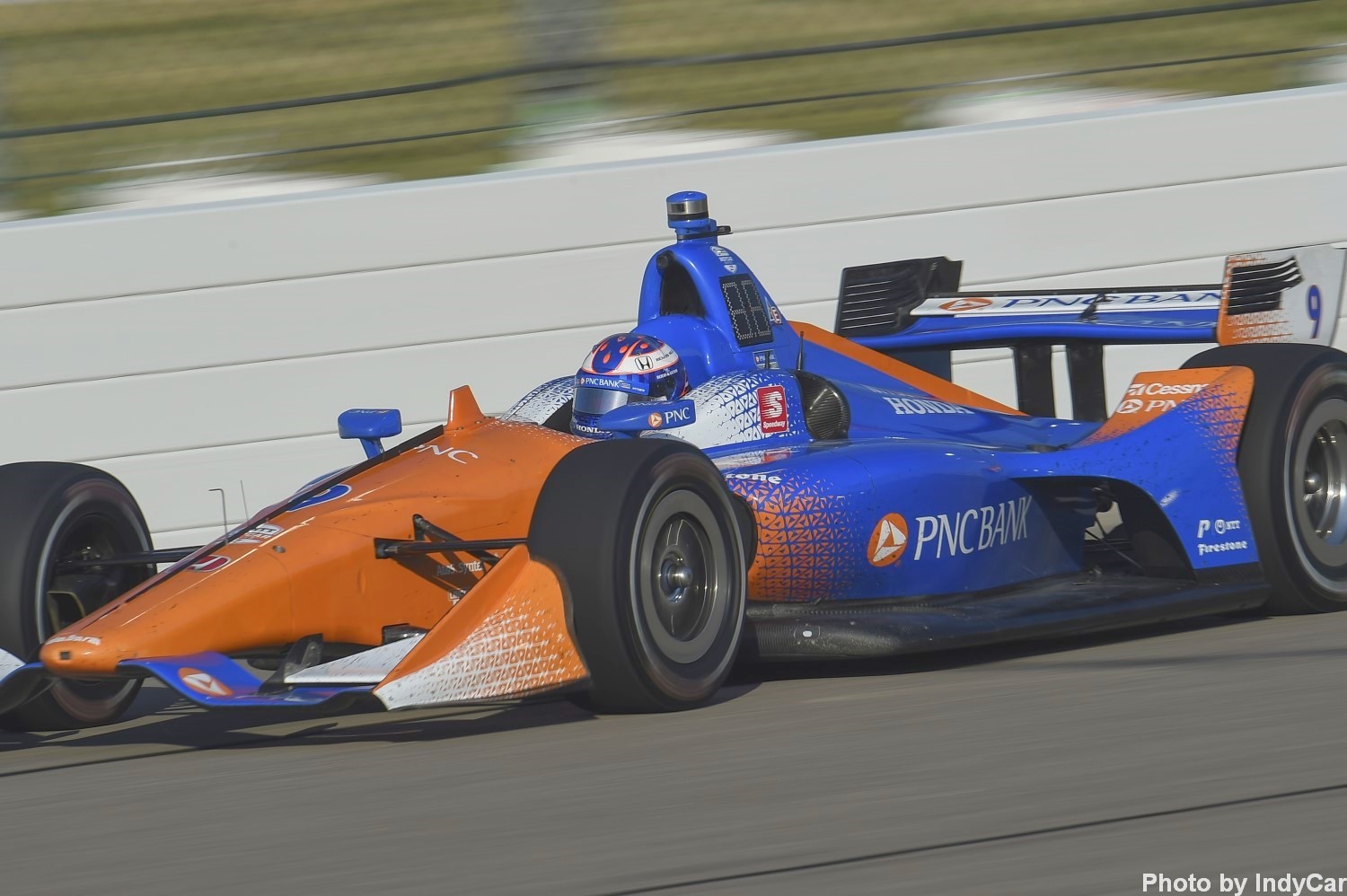 Scott Dixon
Among the many impressive aspects of Scott Dixon's NTT IndyCar Series career is his ability to win races on all types of tracks.
Consider this: 21 of Dixon's 46 race wins have come on oval tracks, and that figure is comprised of six short-track wins, 13 wins on intermediate tracks (generally 1.5 miles in length) and two superspeedways (both 2.5 miles). One of Dixon's superspeedway wins came in 2013 at Pocono.
Tony Kanaan ranks second in IndyCar oval-track victories (15) among drivers expected to compete at Pocono next week. Ryan Hunter-Reay has nine oval wins, Will Power eight. The rest of the Pocono field: Sebastien Bourdais and Josef Newgarden each have five oval-track wins, Ed Carpenter and James Hinchcliffe three, Graham Rahal, Alexander Rossi and Simon Pagenaud two, and Marco Andretti and Takuma Sato one.
Hunter-Reay (2015), Power (2016, '17) and Rossi (2018) also have won at Pocono.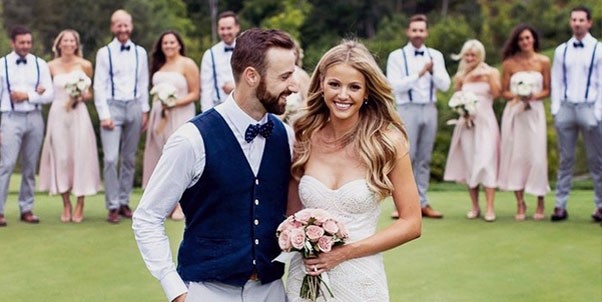 James and Becky Hinchcliffe
Quick Hits
Congratulations are in order for INDYCAR's newest couple: James and Becky Hinchcliffe, who married Aug. 3 in Canada. See the happy couple above (along with a championship contender in the wedding party).
Conor Daly is returning to Andretti Autosport for the season-ending race at WeatherTech Raceway Laguna Seca (Sunday. Sept. 22 on NBC). Daly finished 10th for the team in the Indianapolis 500. With U.S. Air Force sponsorship, he will drive the No. 25 Honda in Monterey, Calif., in a fifth entry for Michael Andretti's team.
In the wake of INDYCAR's recent announcement that the introduction of hybrid powertrains is coming to the NTT IndyCar Series in 2022, Honda issued a news release saying it is on board with the plan. "The addition of hybrid power to INDYCAR parallels our own decision to reduce CO2 emissions by adding hybrid electric systems across our entire Honda lineup," said Ted Klaus, president of Honda Performance Development.
Will Power now has led more than 4,000 laps in his IndyCar career, and he is one of only 11 drivers in history to have achieved that. He has 4,019. Mario Andretti leads the category with 7,595 laps led. Scott Dixon leads active drivers with 5,559 laps led and that ranks sixth all-time. Tony Kanaan is the other active driver with more than 4,000 laps led. He stands 10th with 4,071.
A driver might one day match A.J. Foyt for wins at Pocono with four, but it's unlikely any team ever approaches Team Penske's 10 wins. Andretti Autosport is the only other current team with a win at the 2.5-mile oval, and it has two (by Hunter-Reay and Rossi).
Want a predictor of how the championship might be decided? Indy car teams have competed at Portland (Ore.) International Raceway on 24 occasions, and the race-winning driver went on to grab the season title 10 times. INDYCAR's penultimate race is there Sunday, Sept. 1.