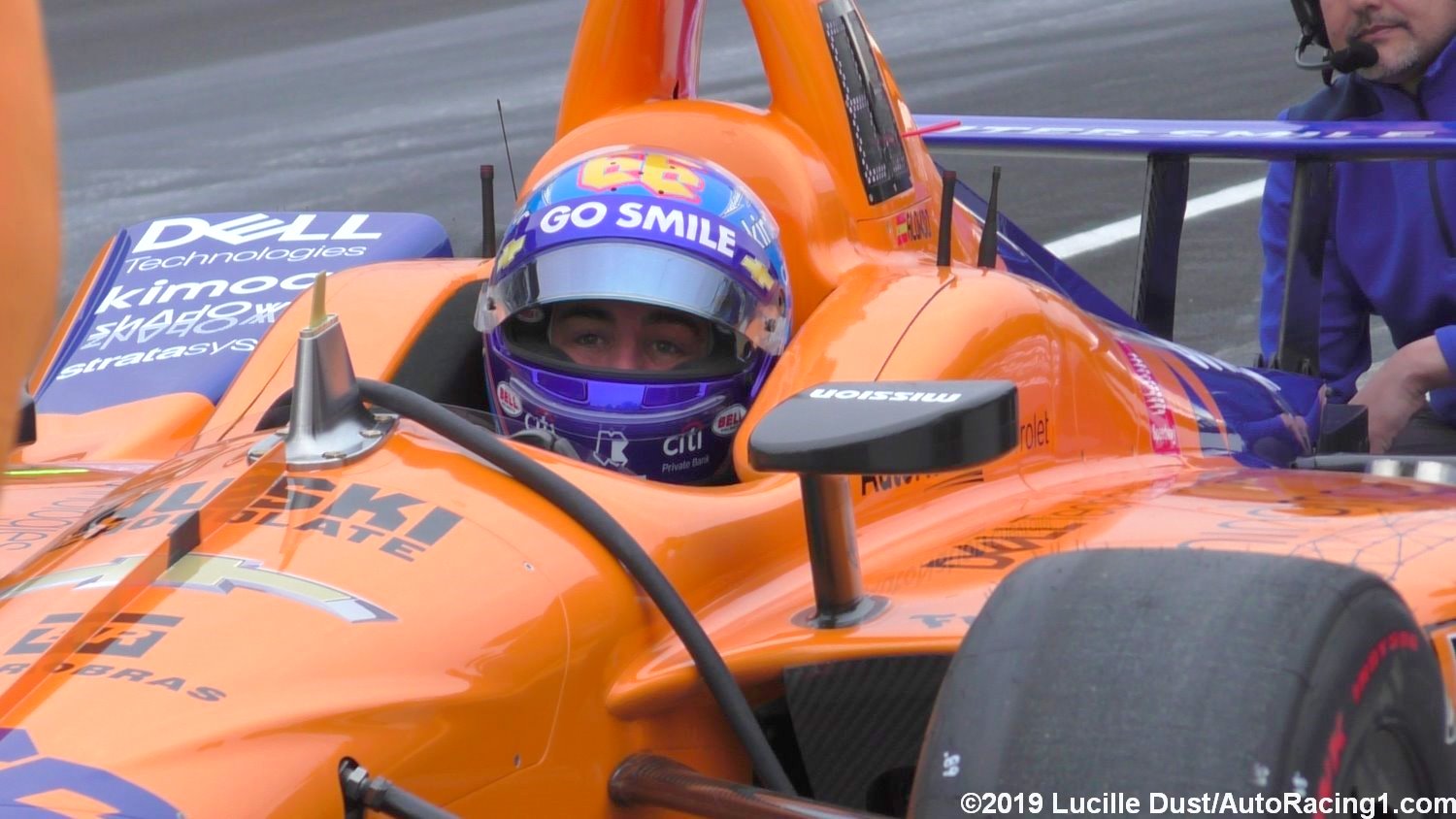 Will Alonso try IndyCar full-time?
Zak gives his take on McLaren Racing's full-time return to IndyCar
Hot on the heels of the news that McLaren Racing will return to full-time IndyCar competition for the first time since 1979, CEO Zak Brown reveals the motivations behind the decision, why the team is stronger following this year's Indy 500, and what the chances are of Fernando Alonso returning to the Brickyard with McLaren.
How exciting is it to head into 2020 with the chance to write a new chapter in McLaren's IndyCar legacy?
We're excited to go back to IndyCar, especially given our history in North America and the importance of the market. Whether it's Can-Am, IndyCar, F1 or sports cars, racing is in McLaren's DNA, and so is racing in multiple series when it makes sense to do so.
It's been a few days since the announcement, what's the reaction been?
We've had overwhelming support, first and foremost, from the fans. I think they, along with our partners, are excited to see McLaren back in IndyCar and in a full-time effort. [Bet on F1 and IndyCar at Gambling Sites]
Was the opportunity to promote the wider McLaren Group in the US one of the reasons behind the decision to race full-time in IndyCar?
North America, and in particular the US, is an important market for the McLaren Group. It's one of the biggest markets for McLaren Automotive and McLaren Applied Technologies. This decision works for McLaren Racing and our other entities, and that was a big reason for it.
Weren't you deterred by this year's Indy 500 issues?
Far from it. We are racers. You're going to hit the wall every once in a while. You have to dust yourself off and go back at it. We learnt a lot from the Indy 500 this year. We know where we got it wrong, but it has made us stronger.
We spent a lot of time soul-searching and defining the lessons we learned and one of the lessons was this cannot be a part-time endeavor. So we have committed full-time. Success is built on learning from failure and McLaren is no different. We are for the sport and committed to success in it.
How will you ensure this isn't a distraction from F1?
Our F1 program and its success remains an absolute priority for McLaren and therefore it is an entirely separate program from the IndyCar partnership. McLaren is a major global racing organization like others who compete in multiple series.
A dedicated group of people in McLaren Racing will work on our IndyCar program and they are not involved in the F1 operation. In time, certain common facilities may be shared between the two programs, reducing the cost burden to the F1 team.
Additionally, the commercial benefits of multi-series partnerships will have a positive impact on the F1 program, supporting additional investment in facilities and resources such as the new wind tunnel.
Will Fernando Alonso return for the 2020 Indy 500 with McLaren and will he be an option for a full season?
Fernando is well aware of everything that's going on with our IndyCar activities and has been for some time. I don't think his desire to win the Indy 500 has diminished at all. He has not shown an interest, yet, I should say, in a full season of IndyCar. He's coming off the back of 20 years of lots of racing and I think he wanted to take the second half of this year to see what he wants to do in the future.
I think he would be an outstanding talent in IndyCar. Knowing him and his driving style as I do, he'd be immensely successful, be welcomed, and would enjoy it. But Fernando is the type of individual that you put the opportunity in front of him and let him make his decision. So I'll be picking that up with him in about a month's time, but I would not anticipate him having a desire to do a full season in 2020.
Will McLaren be embedding people in Arrow McLaren SP?
Gil de Ferran, our sporting director, will lead the McLaren IndyCar program and involvement in Arrow McLaren Racing SP. We will have a dedicated group of people in McLaren Racing who will bring know-how, expertise and technology to improve the competitiveness of our partnership over time.
How much of a McLaren presence will there be at the remaining IndyCar races this season?
Gil will be at all the remaining races in an informal capacity to reacquaint us with the series on a more practical basis. Towards the very end of the year, you'll see people from communications and marketing, as we look to review things from a branding and activation standpoint.
[adinserter name="GOOGLE AD"]