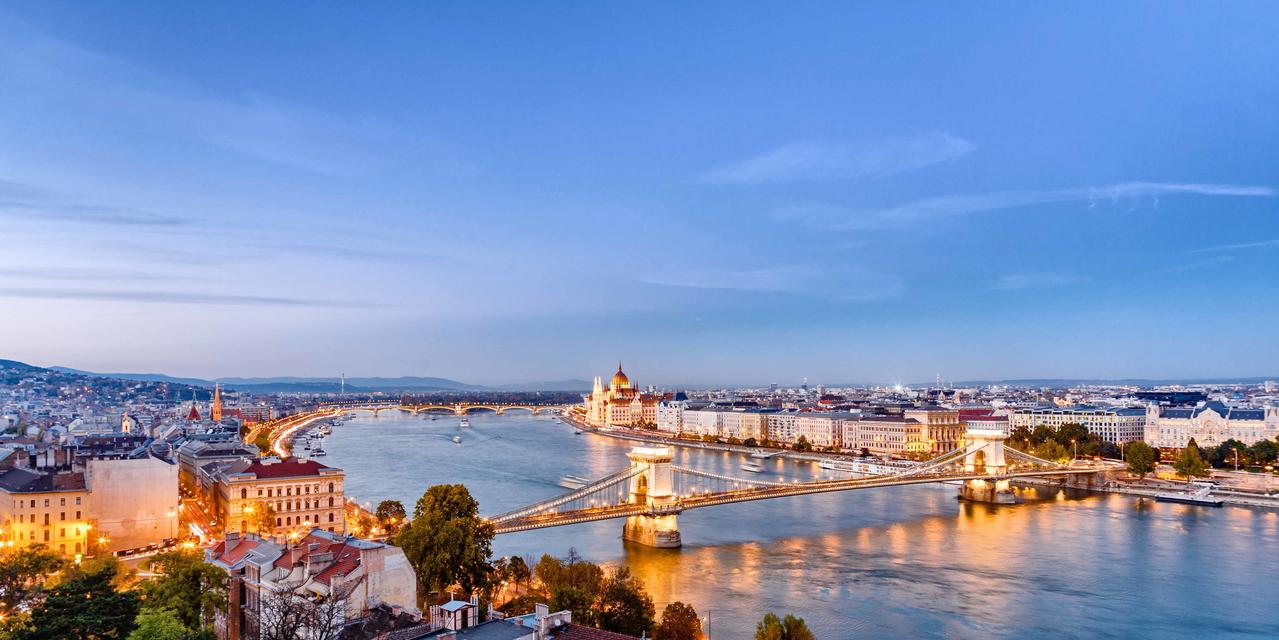 Danube River in Budapest
We've reached the midway point of the 2019 season as Hungary marks the final stop on the calendar before teams are rewarded with a well-earned break during the annual summer shutdown. The Hungaroring is one of the shortest tracks on the calendar, and its popularity amongst drivers, teams and fans doesn't go unnoticed for its location near the beautiful city of Budapest.
Last Year
When Mercedes locked out the front row at the Hungaroring on Saturday in the rain, the race was over.
The Aldo Costa Mercedes chassis was superior in the corners and there was no way Ferrari was going to get past even with DRS.
Lewis Hamilton took the lead from pole and led all the way except for his one pitstop to win the Hungary GP for the 6th time and increase his point lead over Vettel to 24. It was Hamilton's 67th F1 win.
Valtteri Bottas disturbed Sebastian Vettel's air all race while Hamilton drove off to an insurmountable lead. Vettel had to take a risky move to get past Bottas to get 2nd.
Alfa Romeo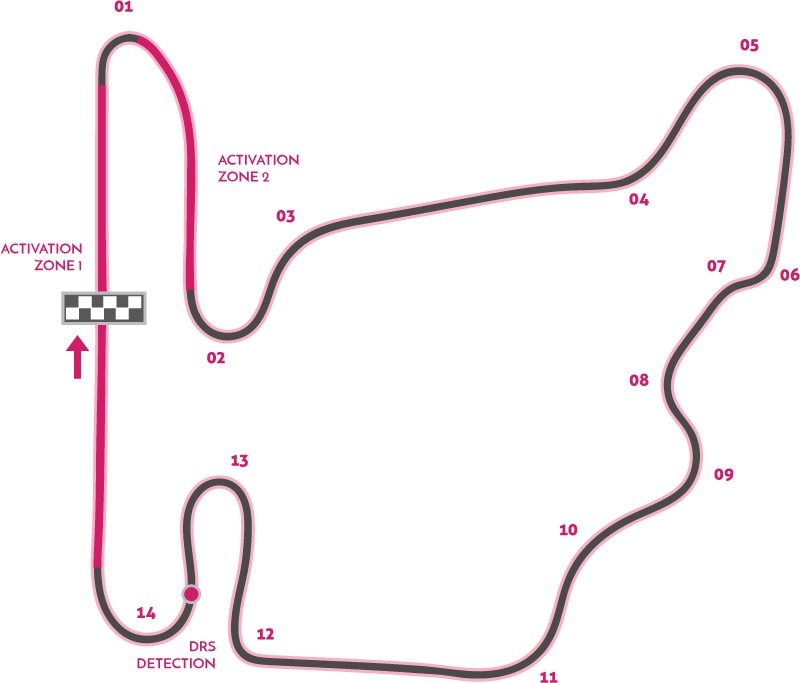 Hungaroring
Ups and downs. High peaks and deep troughs. No, this is not a description of the Swiss landscape we can see from our HQ's windows (close enough, though), but a fair assessment of our season as we approach the final race before the summer break.
Eleven races behind us, ten ahead. We've passed the halfway point of this 2019 season and, as the Formula One circus heads to Budapest, it is as good a moment as any to look back at the first part of our season and draw a balance.
The Team: we may be a little biased here, but it's top marks all around here. 2019 saw us take on the season with a line-up mixing the experience of a World Champion (hello, Kimi) with the youthful enthusiasm of a driver tackling his first full F1 season (ciao, Antonio). The team entered the championship with a brand new identity, drawing on the heritage and magic of the Alfa Romeo marque and turning heads with yet another beautiful paint scheme. There were new appointments to strengthen the squad back at base, as well, and build on the strong foundations we laid in 2018.
The bad: we had a barren spell in the spring, those pointless races in Barcelona, Monaco and Canada where we didn't get our car where we wanted. There were a few missed opportunities, like Baku, where perhaps we didn't score as much as we should have. It all means we arrive in Budapest in ninth place in the championship, but we know we won't be there for long.
The good: thankfully, a lot more in this category than in the previous one. We scored in seven out of 11 races, a pretty good hit rate but one on which we still want to improve. We had a solid, upward momentum from the start of the season, with our car becoming better and better as we went on and our drivers managing to extract the most out of it with each passing race. Kimi showed all his class and Antonio, now fully accustomed to Formula One, continues to improve, both drivers being a regular presence in the point-scoring positions. As a team, we are increasingly at the sharp end of the midfield – and we plan to stay here.
The Big Picture: The last two and a half years have shown this team has the capacity to improve – quickly and decisively. From backmarkers in 2017, with an average qualifying laptime nearly 5% slower than the leaders, we are now right in the battle at the front of midfield, having reduced our gap to the frontrunners to less than 2%.
Our improvement is evident also when comparing the more successful 2018 season to the current one. This time last year, we had just 18 points to our name – a vast difference from where we stand now. 48 was our tally from the full season, a target that looks well within reach and that we will aim to surpass.
Sum it up for us, then: Lots of positives to build on, a few negatives to work on. The improvement journey never stops in Formula One, but we can look with confidence at the second part of the season.
The most tantalizing part of this all? The best is yet to come – so stay tuned with us!
Frederic Vasseur, Team Principal Alfa Romeo Racing and CEO Sauber Motorsport AG:
"We can draw some positives from our performance in Hockenheim: we had our best qualifying in years, we raced strongly and we would have been well placed to be best of the rest in a slightly less eventful race. Our objective will be to capitalize on our pace in Hungary, score as many points as possible and make sure we take a positive momentum into the summer break."
Kimi Raikkonen:
"After Hockenheim, Hungary is another track where we can be competitive. It will be another case of maximizing what we have, if we want to stay ahead of the others in the midfield."
Antonio Giovinazzi:
"Let's focus on the positives from Hockenheim. We were quick in Germany, we didn't do driving mistakes in very challenging conditions and we could have been right behind the leaders. We need to focus on that and try to keep this level of performance in Budapest. The Hungaroring is a track I like and hopefully we can have a good result to finish the first part of the season."
Ferrari
Scuderia Ferrari and its drivers arrived in Hungary to find warm weather and clear skies, although rain, which played such a big part in shaping last Sunday's race in Hockenheim, could be on the forecast for the coming days here as well. As usual, our drivers' Thursday was all about meetings, some with the media and others with the engineers.
Track walk. Sebastian and Charles began the day with the usual track walk, before attending technical meetings to prepare for a race that is one of the most demanding for both car and driver. The first 90 minutes of free practice get underway tomorrow at 11 CET, with the second session beginning at 3pm.
Sebastian. Vettel was first to talk to the press in the team's media motorhome. The German spoke about the car's performance level. "I think we've made progress over the past few races," he said. "We're not where we want to be yet because we are not the quickest through the corners, but I think that compared to a few months ago, we are clearly better. The team is working efficiently. Mattia is a great help, because he ensures everyone can work in a calm, concentrated and quiet way, which is what is needed. The next two months will tell if we are on the right road. On paper the circuit is not the most suited to the characteristics of our car, but let's see how things go when we are on the track." Sebastian then spoke about the drivers' role in deciding the future direction for Formula 1. "I think that we drivers are the right people to listen to, because we are only interested in the good of the category in which we race."
Charles. Next up to meet the media was Leclerc, who began by summing up his first half season as a Scuderia Ferrari driver. "I think that so far it has been a positive season for me. Yes, there have been a few occasions when I could have won and we didn't manage it. I'm thinking about Bahrain, Baku and even Hockenheim last week. But overall, I would say I have gradually improved, because race by race, I have got to know the team and the car better. I think I have made a lot of progress in terms of managing qualifying, while we still have to improve in the race." Charles then moved on to the Hungarian GP: "I like the track, even if it is not that well suited to the characteristics of our car," he said. "However, having said that, we have been quite competitive in recent races, so let's see what happens once we go out on track."
Toro Rosso
Daniil Kvyat:
"I like the Hungaroring because it's interesting and unusual; plenty of slow-speed corners, which is why people say it's like Monaco without the barriers."
"The Hungaroring is where I got my best ever result in Formula 1 when I finished second in 2015, but that seems a long time ago now."
Alex Albon:
"The Hungaroring is a difficult circuit, a proper driver's track, old-school and physically demanding with no straights where you can pause for breath."
"Historically, Hungary has suited the Toro Rosso car, which is a positive heading into the weekend, and I think we could do well here this year too."
Mercedes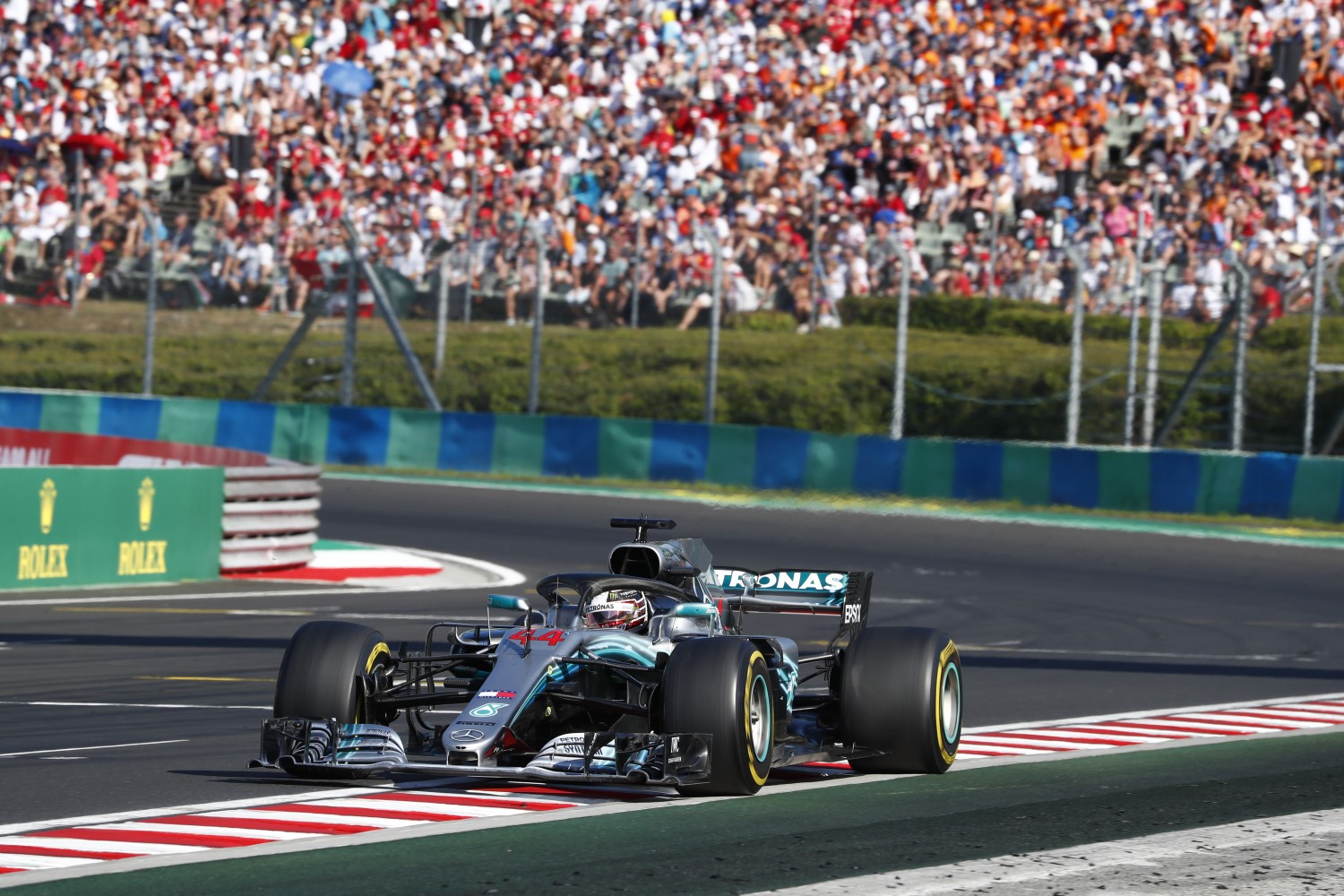 Hamilton led all the way in 2018
Toto Wolff: We had a painful Sunday in Hockenheim. We made mistakes, took the wrong decisions and left Germany with only two points. But we love Formula One for the challenges it throws at us as they present an opportunity to improve. On Sunday, we were united in our pain; on Monday, we were united in our determination to turn our weaknesses into strengths. We had a number of very open discussions about what went wrong and what steps we need to take to improve.
I believe that one of the core strengths of our team is the way we handle defeat. We accept responsibility for mistakes so that we can learn and improve – and we will come back stronger from this. The positive is that the next race is only a few days away and that we have the chance to redeem ourselves in Budapest this weekend.
In recent years, the Hungaroring has been a challenging circuit for us – but we managed to win there last year and there are a number of reasons to believe our car could be more competitive there this year than in recent seasons. Looking at our competition, Ferrari have been very strong on short circuits this year and we expect them to be competitive again in Budapest; Red Bull, too, have won two of the past three races with Max.
But we haven't lost sight of the fact that we have come out on top in nine of the 11 races so far this year. And we are determined to fight tooth and nail this weekend to achieve another strong result.
Racing Point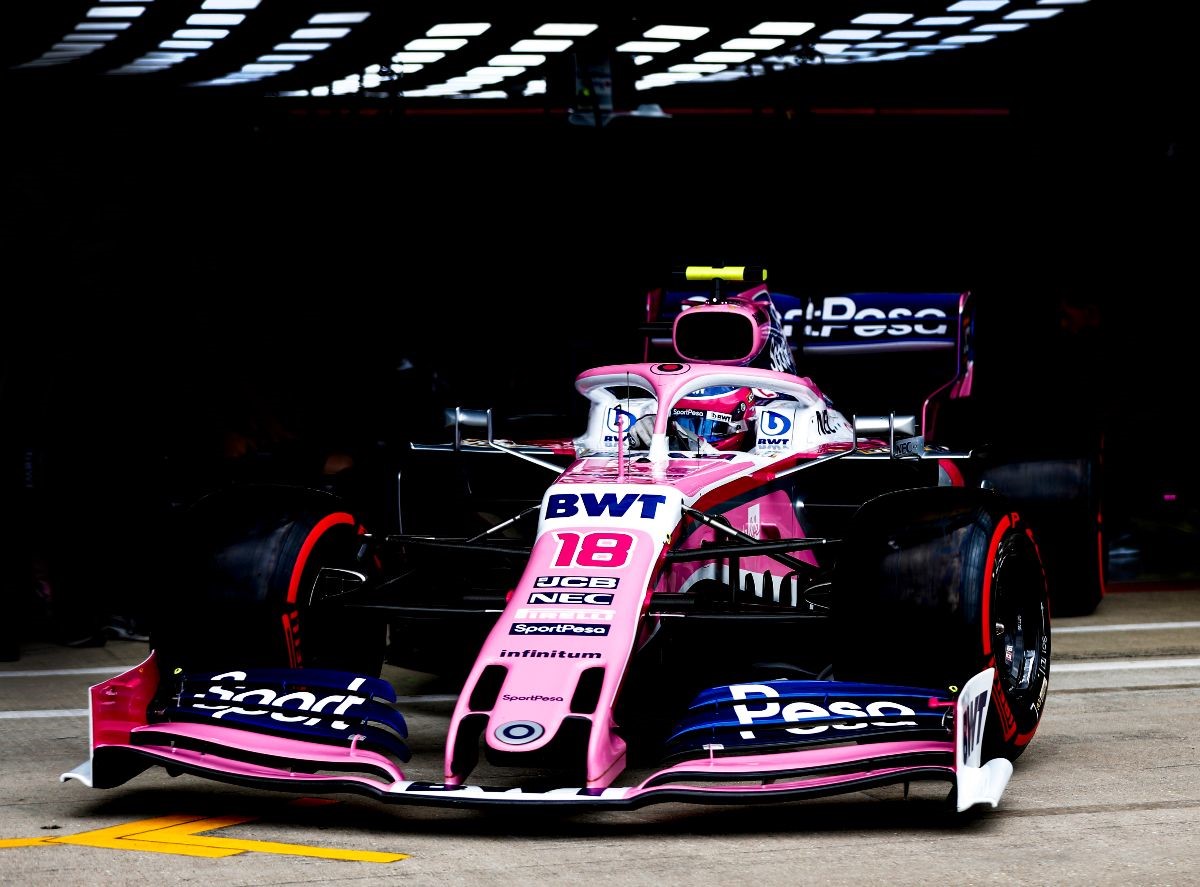 Lance Stroll
Lance Stroll: "It was good to come away from Germany with a bunch of points. We rolled the dice a few times and it worked out pretty well in the end. Seeing all the smiles from the team after the race was fantastic and just what we needed. It's a good boost for us and hopefully we can score again this weekend.
"Racing in Budapest in the summer is quite tough. It's a physical circuit and the weather is usually hot and humid at this time of year.
"To be competitive you need lots of downforce and a set-up that is not too demanding on the tires. There are lots of traction zones that put big energy through the tires and the high track temperatures also make life difficult.
"The lap is tight and twisty, and there's no real chance to catch your breath, so you really have to keep your concentration. It's good fun, though, and very satisfying behind the wheel through the quicker corners, such as four and eleven. When the car is hooked up, you can really enjoy the flow of the circuit and find a nice rhythm.
"I think we made some progress with the car last week. The new parts have helped and we need to build on all that work this week."
Sergio Perez: "I love visiting Budapest. It's a fun place, with lots going on, and the food is delicious. It's a great place for a summer F1 race and we get really nice support from the fans – they're always waiting for us at the airport, the hotel, and even on the streets with their flags.
"The track is very technical with mostly low and medium-speed corners. Overtaking isn't easy so you've got to deliver in qualifying or you know it's going to be a tough race. As a track, it's quite tricky and it's not always easy to put together a clean lap. There are some corners where it's easy to make a mistake and it's very costly if you lose your momentum because one corner flows into the next one.
"You always want a good result here before the summer break because it's a long wait until you get back in the car. It would be great to begin the holiday with a handful of points."
Otmar: "Hungary will be another important test for our updated car and we have some more mechanical items to evaluate this weekend. Our performance in Germany shows we are moving in the right direction and I believe there are plenty more gains to be found with this new aero philosophy.
"Reflecting on Germany, it was a case of highs and lows. Wet races can be a lottery, but it was a relief to end the day with some points in our pocket. We need to get back into the habit of regular points scoring. Historically we don't have the best track record at the Hungaroring, but we will give it everything to try and come away with some points."
Williams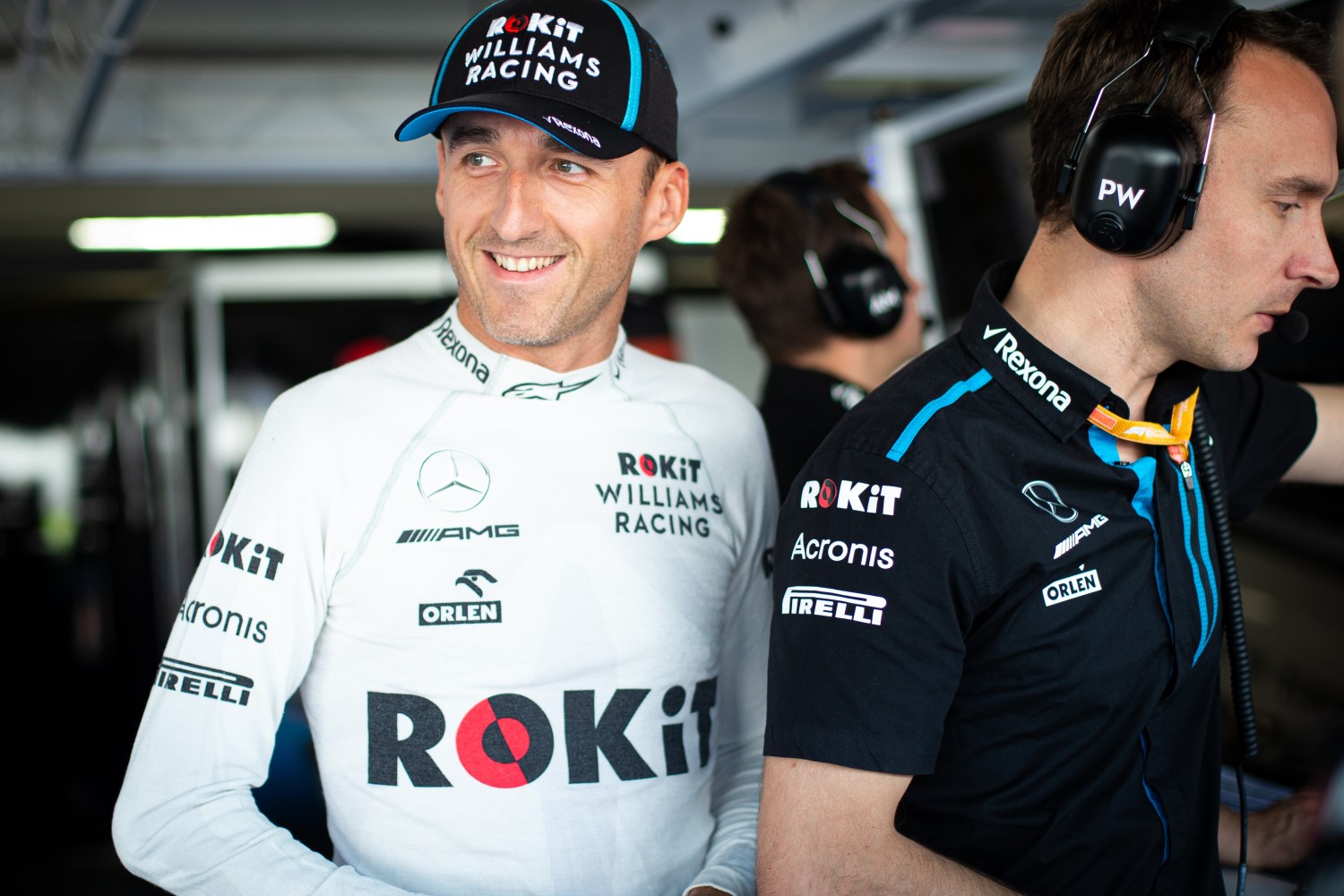 Kubica should have fan support in Hungary
The Hungarian Grand Prix is the closest event to a home race for Robert Kubica and we expect to see many Polish fans in attendance.
Dave Robson, Senior Race Engineer: Following the high-speed and high efficiency circuits of Silverstone and Hockenheim, the opening part of the 2019 season finishes at the high downforce, low efficiency Hungaroring.
The track was renewed in 2016 and now has a fairly smooth and consistent surface which is less demanding on the tires. As in Germany, Pirelli have made the middle of their compound range available and so C2 is the Hard, C3 Medium and C4 the Soft tire. How these will behave will depend on the track temperature, which can regularly exceed 50°C during August in Budapest.
Since winter testing began in mid-February, we have completed 11 race events and five test events in little over 20 weeks. The schedule demands a lot of the team, both at the factory and on the road, and it is to everyone's credit that we arrive in Hungary with further parts to evaluate ahead of the second half of the season, which begins with the traditional back-to-back races in Spa and Monza that marks the end of the European season.
We approach the race in Hungary as we do any other, with tire testing and parts evaluation on Friday before we switch focus to qualifying and the race. Once pack-up is complete on Sunday evening, the whole team can start to think about some well-earned rest and recuperation before we head off to the Ardennes for one of the best races of the season.
Robert Kubica: Hungary is the closest event to a home race for me and so even though it's not in Poland, I expect a lot of Polish fans to attend. I made my Formula One debut at the 2006 Hungarian Grand Prix and it was the first Formula One race I attended when I was 12 years old in 1997. There a lot of things that I can relate to with Hungary, so let's hope for a good weekend. Finally, I would like to thank the fans for their support during this difficult period.
George Russell: Budapest is one of my favorite races of the year. The circuit has a good flow to it and the fans always provide a great atmosphere. It's the last race before the summer break, so we are going to make sure that we enter the holidays satisfied that we got the most out of our package.
Tires Selected