Hamilton wins pole for German GP as Ferrari chokes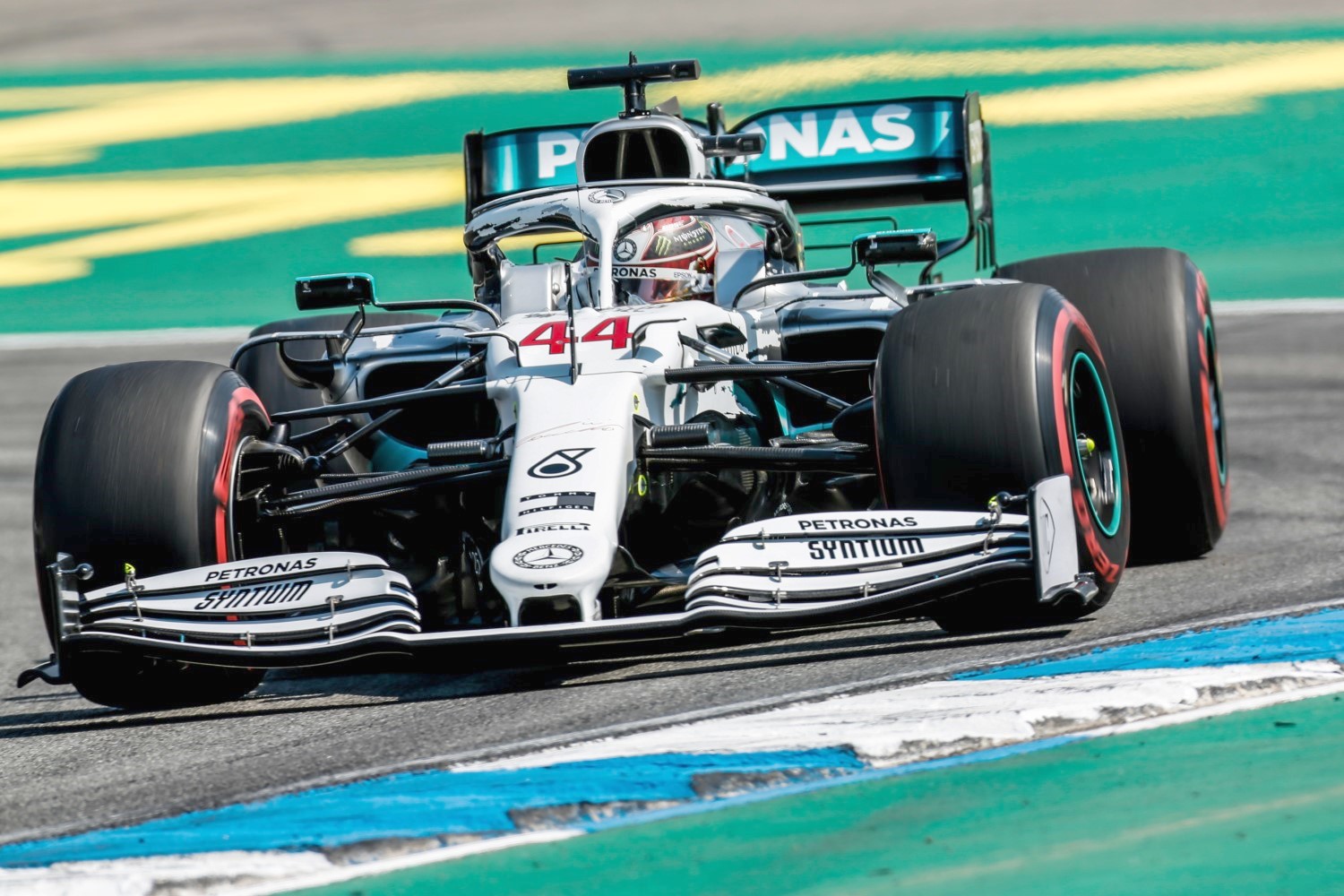 Lewis Hamilton
Lewis Hamilton won pole position for the German Grand Prix in a dramatic qualifying session that saw both Ferrari cars hit trouble, leaving Charles Leclerc and Sebastian Vettel dead last with no time.
For Hamilton it was his fifth pole of year, edging out Red Bull's Max Verstappen in the final stage of qualifying.
For the second time in three races, Vettel was unable to post a time in Q1 after reporting a loss of power during his very first lap of the session. Ferrari instructed Vettel to return to the pits slowly so it could investigate the issue, but did not have time to resolve the issue and get him back out on-track.
With three minutes left on the clock, Vettel jumped out of his car without a time on the clock in qualifying, resigning him to last place on the grid on Sunday. Ferrari later confirmed the problem had been caused by an airflow issue to the turbo on his power unit.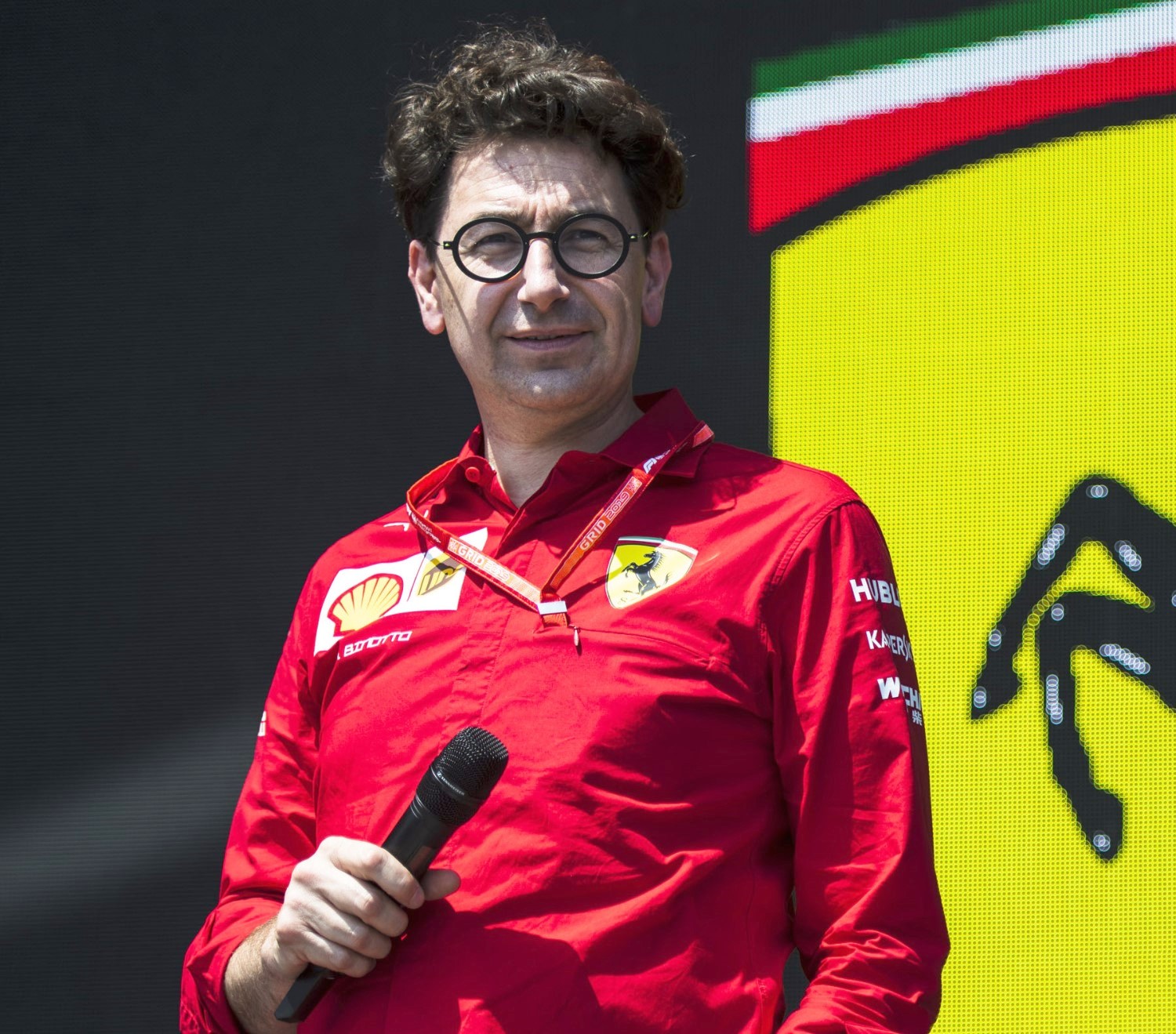 The Italian media is already calling for Binotto's head
This left Ferrari's pole hopes resting with Leclerc entering the final stage of qualifying. Leclerc was fastest in Q1 and 2nd quick in Q2.
But Binotto's Ferrari team choked again as Leclerc's car suffered fuel system issue and he set no time, leaving him down in P10.
The battle for pole therefore boiled down to Hamilton, Verstappen and Bottas. Hamilton managed to put in an early benchmark of 1m11.767s that was three-tenths of a second up on both his rivals, with none of the trio improving on their final laps. As a result, Hamilton could celebrate his first German Grand Prix pole since 2008, and the 87th of his F1 career.
Verstappen was able to pip Bottas to second place for Red Bull despite a Q2 scare when he reported a loss of power, while teammate Pierre Gasly slotted into fourth place on the grid despite losing his final lap time to track limits.
Kimi Raikkonen was fifth for Alfa Romeo ahead of Romain Grosjean, whose switch back to Haas' Australia-spec setup worked wonders as he took sixth.
Carlos Sainz Jr. grabbed seventh on the grid for McLaren ahead of Racing Point's Sergio Perez, with Nico Hulkenberg taking ninth in front of the stricken Leclerc.
Ferrari confirmed that a problem with the airflow to the turbo was to blame for Vettel's non-participation in qualifying.
"Obviously very bitter," said Vettel. "I think the car is great. We missed out on a great opportunity but we will have another chance tomorrow.
"The car was good, we did some changes that should have been great for this afternoon, but it wasn't meant to be."
It is the second time in three grands prix that Vettel's qualifying has been wrecked by a reliability issue.
In Austria he was unable to partake in Q3 after a problem was detected on his SF90 and he started tenth.
It means he will start his home race from the back of the grid with zero chance of winning.
Quotes
Lewis Hamilton
I'm super happy to be on pole, it's such a special race for all of us. The whole team is dressed up this weekend to celebrate 125 years of motorsport and our 200th race which is really cool. We've got Ola, our new CEO here from Daimler, so I hope that I can deliver on a weekend where everyone is here. It's not just unfortunate what happened to Ferrari today, but unfortunate for the sport too because it was building up to be a really exciting qualifying session. I don't know how close it would have been in the end, but they were quick all weekend. I was really happy with my first lap in Q3; I just lost a little bit of time in Turn 8. Position on the grid is really important here, so I'm grateful to be starting from pole and hopefully I can try to stay out in front tomorrow.
Valtteri Bottas
It was not an easy qualifying session for me today, I struggled with the consistency in the braking zones in Turn 2, 6 and 8 – all of the heavy braking events. I just didn't have a consistent feeling under braking, so I couldn't really put a good lap together. It certainly wasn't the best session, but starting from P3 tomorrow is not a disaster either. It's a shame what happened to Ferrari, but I'm sure they will be quick tomorrow. There's also a chance of rain for tomorrow which would certainly make things interesting. It's still all to play for and I'm looking forward to the race.
Toto Wolff
It's a real shame for Ferrari and a shame for Sebastian at his home Grand Prix. We really need him here for the crowd, and you can see that it's a bit subdued at the moment. We need Ferrari for a strong Championship too. I'm happy because the session started poorly for us, we didn't quite know why we were lacking pace. Over the course of the session it just slowly came towards us. Lewis put in an incredible lap in Q3 and deserves to be on pole. Valtteri was not feeling comfortable in the car, he was struggling a bit more, but he is starting third on the grid and has every chance in the race tomorrow.
Andrew Shovlin
It's not been a straightforward day and our pace has been a bit up and down. On our final runs on low fuel in the morning it was clear we'd not made the progress we had hoped for overnight. The track warmed up a bit for qualifying, our initial runs weren't great in the first session and we decided to go again with both cars to cover off track ramp although in the end it wasn't needed. Qualifying two was a bit better, the pace was closer to where we'd expected to be, and we managed to get both cars through on the medium which was our preferred start tyre. Obviously, Ferrari dropping out took a bit of pressure off us in the final session although Max had good pace, so we didn't expect it to be easy. Lewis did a great lap on run one; Valtteri struggled a bit with the consistency on braking and couldn't quite match Max's time in the end. It should be an interesting day tomorrow, especially when you consider the risk of rain. We also have much cooler conditions than we saw on Friday which means we don't really know what the tyres will be capable of.
More to follow…..
Qualifying Results
| | | | | | | |
| --- | --- | --- | --- | --- | --- | --- |
| POS | DRIVER | NAT | TEAM | Q1 | Q2 | Q3 |
| 1 | Lewis Hamilton | GBR | Mercedes AMG | +0.623s | 1m12.149s | 1m11.767s |
| 2 | Max Verstappen | NED | Red Bull Racing Honda | +0.187s | +0.278s | +0.346s |
| 3 | Valtteri Bottas | FIN | Mercedes AMG | +0.846s | +0.275s | +0.362s |
| 4 | Pierre Gasly | FRA | Red Bull Racing Honda | +0.762s | +0.236s | +0.413s |
| 5 | Kimi Raikkonen | FIN | Alfa Romeo Racing | +0.837s | +0.370s | +0.771s |
| 6 | Romain Grosjean | FRA | Rich Energy Haas F1 Team | +0.917s | +0.620s | +1.084s |
| 7 | Carlos Sainz | ESP | McLaren F1 Team | +0.992s | +0.483s | +1.130s |
| 8 | Sergio Perez | MEX | SportPesa Racing Point | +0.965s | +0.627s | +1.298s |
| 9 | Nico Hulkenberg | GER | Renault F1 Team | +0.957s | +0.617s | +1.359s |
| 10 | Charles Leclerc | MON | Scuderia Ferrari | 1m12.229s | +0.195s | no time |
| 11 | Antonio Giovinazzi | ITA | Alfa Romeo Racing | +0.936s | +0.637s | – |
| 12 | Kevin Magnussen | DEN | Rich Energy Haas F1 Team | +0.874s | +0.640s | – |
| 13 | Daniel Ricciardo | AUS | Renault F1 Team | +0.902s | +0.650s | – |
| 14 | Daniil Kvyat | RUS | Red Bull Toro Rosso Honda | +1.049s | +0.986s | – |
| 15 | Lance Stroll | CAN | SportPesa Racing Point | +1.027s | +1.301s | – |
| 16 | Lando Norris | GBR | McLaren F1 Team | +1.104s | – | – |
| 17 | Alexander Albon | THA | Red Bull Toro Rosso Honda | +1.232s | – | – |
| 18 | George Russell | GBR | ROKiT Williams Racing | +2.492s | – | – |
| 19 | Robert Kubica | POL | ROKiT Williams Racing | +2.610s | – | – |
| 20 | Sebastian Vettel | GER | Scuderia Ferrari | no time | – | – |