Vandoorne victorious in Race at Home Challenge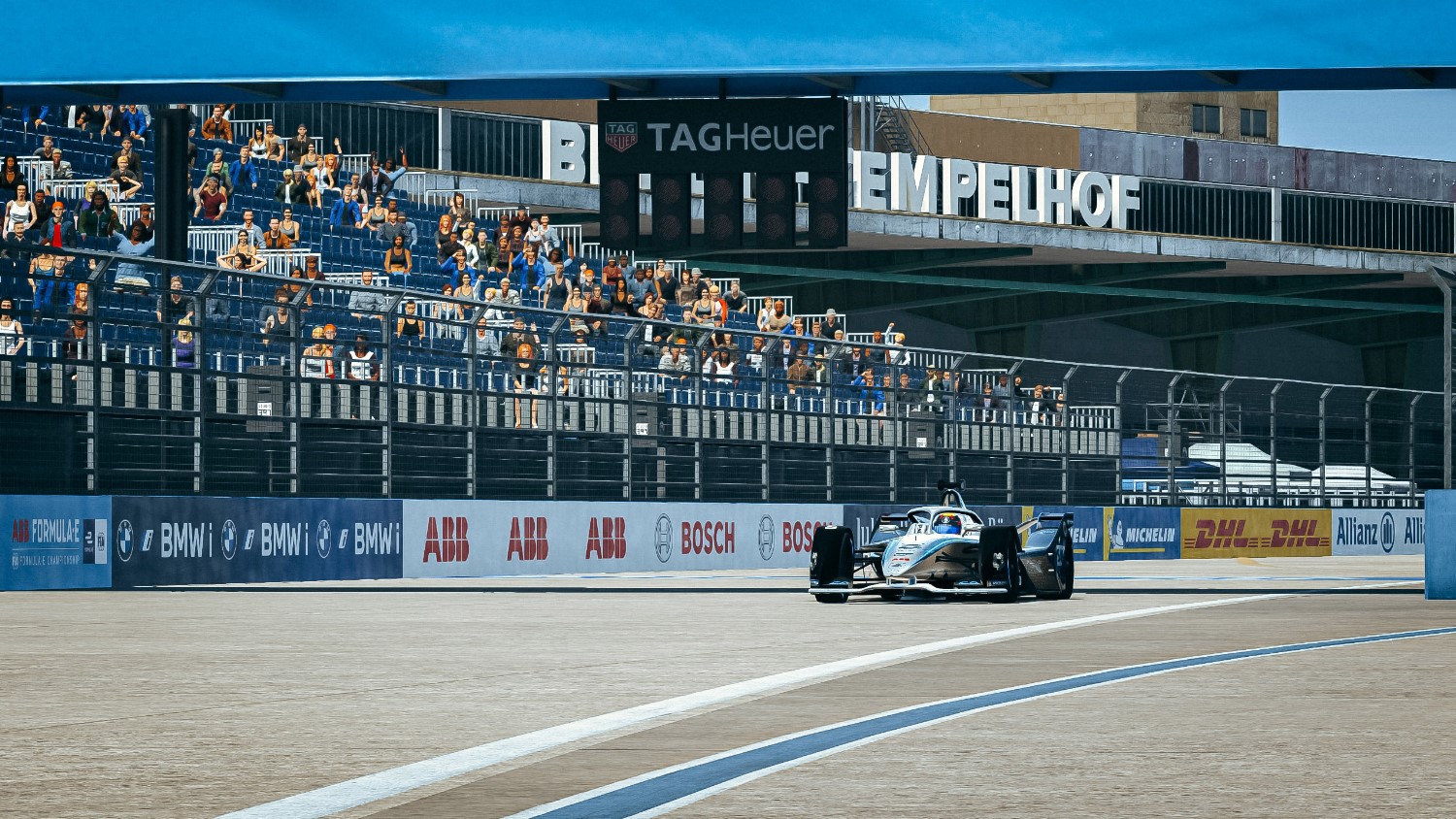 Vandoorne
The coronavirus crisis unexpectedly led to the Mercedes-Benz EQ Formula E Team's debut season in the ABB FIA Formula E Championship being put on hold after just five E-Prixs, but drivers switched to the virtual racetrack in the ABB Formula E Race at Home Challenge to support UNICEF. For Stoffel Vandoorne, his outings on the simulator at home were very successful. Stoffel won the Race at Home Challenge in this Sunday's exciting finale on the Berlin virtual Formula E circuit.
"Congratulations to Stoffel on winning the Race at Home Challenge, during which he demonstrated his skill in the virtual cockpit with his consistency," said Team Principal, Ian James. "And it's great that we've been able to raise money for UNICEF, supporting the important work they're doing with children around the world on the way. The team behind the Race at Home Challenge have provided plenty of excellent entertainment for the fans and teams during this time. Winning the team competition with Stoffel and Nyck is a welcome bonus for our team, and now we look forward to continuing our debut season in Formula E very soon."
Consistent performance on way to title
The Race at Home Challenge took drivers in their living rooms from the fictitious Electric Docks to virtual circuits in Monaco and Hong Kong and then on to Berlin and New York. Stoffel qualified among the Top Five on the grid in all eight simracing events and went on to finish each of the eight races in the Top Five, taking a win and five podiums along the way. Having secured a total of 154 points, he beat title rival Pascal Wehrlein on 130 points.
"What a race," said Stoffel, who booked P5 and P2 in the final double header in New York and Berlin. "After eight weeks of back-to-back virtual racing, I'm mega happy to have won the Race at Home Challenge. We've had a lot of amazing races during this time and took a fair number of pole positions and podiums plus a win along the way. Perhaps we should have taken a few more victories, but it was our consistency that counted in the end. We had another great race today with a P2 finish. I had a really intense battle with Pascal, and it's terrific that we were able to win the team competition as well. I hope we can resume real racing very soon now that we're done with these virtual races. I'm looking forward to it, and hopefully, we can then build on our virtual success when we tackle the real thing."
Stoffel's teammate, Nyck de Vries, finished this weekend's last virtual race of the season in P7 and thus played a part in ensuring that the Mercedes-Benz EQ Formula E Team were the most successful outfit in the Race at Home Challenge.
"I would like to begin by congratulating my teammate, Stoffel, on winning the Race at Home Challenge," said Nyck. "We also finished as Team Winners, but that was more down to Stoffel than to me. I have to admit that I've developed a bit of a love-hate relationship with virtual racing. It has been tough and challenging, but I've learned lots of new things. I would also like to thank everyone in the team for their support in helping me improve my pace in the virtual races. I hope that the fans watching these past eight weeks have enjoyed it, but at the same time hopefully we can get back to some real racing again soon."
Race at Home Challenge: Support for children in need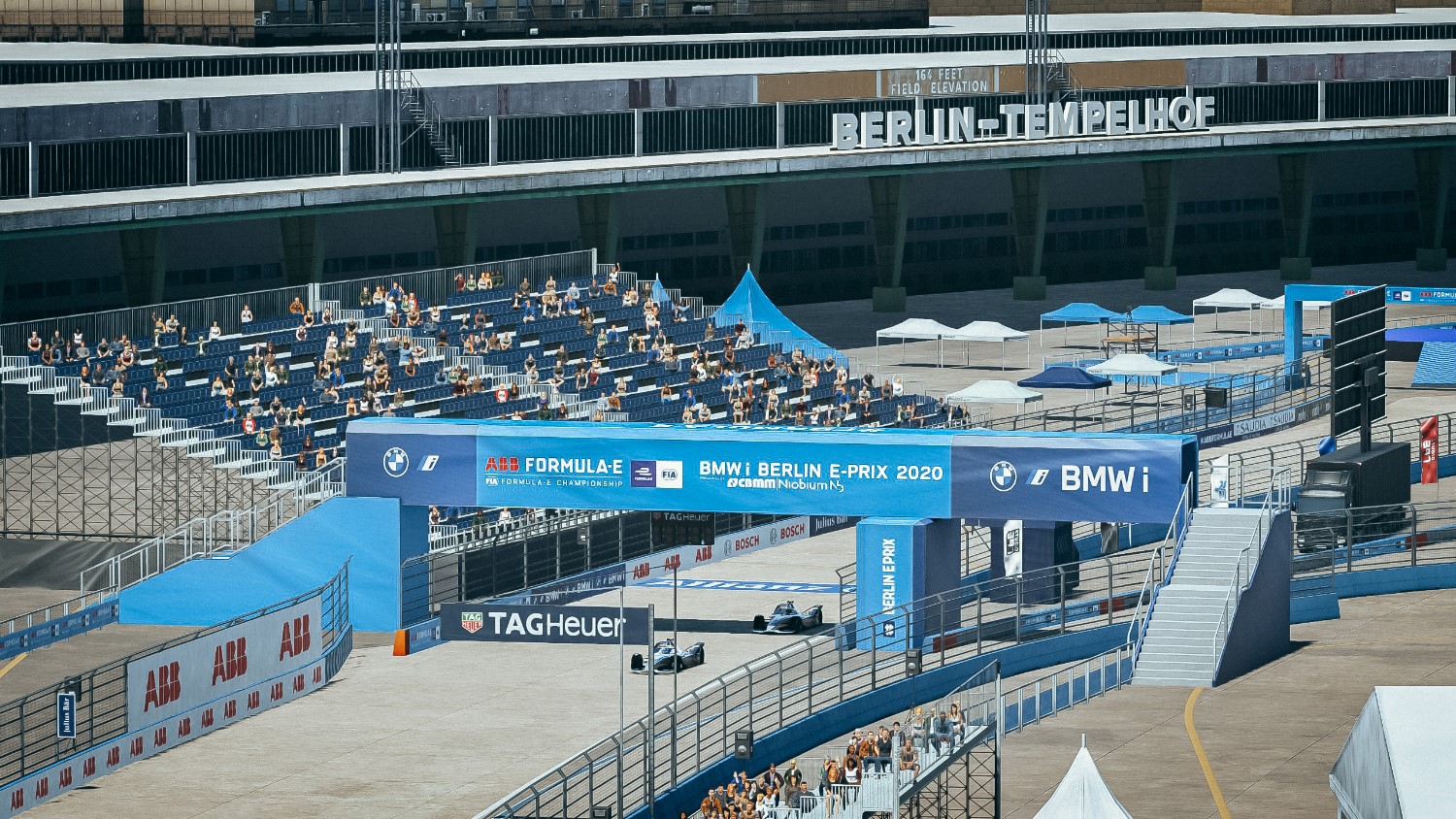 Virtual social distancing for the fans
The electric racing cars contesting the ABB FIA Formula E Championship have not turned a wheel since the end of February because of the global COVID-19 pandemic. However, through the ABB Formula E Race at Home Challenge, the world's first all-electric formula racing series has given fans the chance to watch some virtual race action while raising funds for a good cause during this period without any racing.
Proceeds from the competition will go to the United Nations Children's Fund which helps children around the world. Thanks in part to the initiative, UNICEF has been able to supply more than six million protective gloves and over a million face masks and set up home learning schemes for children currently out of school.
From mid-April to mid-June, the ABB Formula E Race at Home Challenge featured eight virtual races and a test run, using the rFactor 2 simulation. All drivers and teams from the ABB FIA Formula E Championship took part in the virtual races to raise money for UNICEF and were joined by some top-class, hand picked gamers.
Final championship standings
1 Stoffel Vandoorne 154
2 Pascal Wehrlein 130
3 Oliver Rowland 122
4 Maximilian Guenther 118
5 Edoardo Mortara 59
6 Robin Frijns 50
7 James Calado 41
8 Neel Jani 35
9 Antonio Felix da Costa 30
10 Sebastien Buemi 29
11 Nico Muller 29
12 Oliver Turvey 23