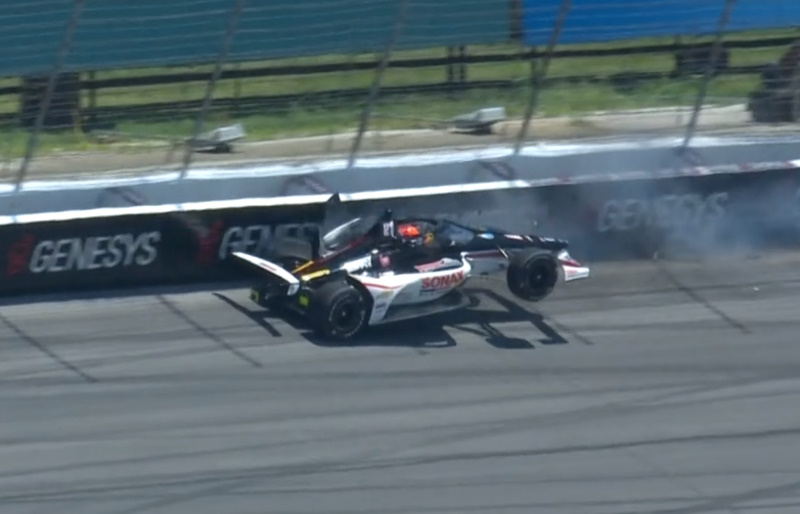 Veekay plasters Texas wall in practice
After the Covid-19 Virus delayed the start of the IndyCar season the IndyCar drivers finally got on track for practice for tonight's Genesys 300 at Texas Motor Speedway.
Just 15 minutes into practice, and on top of the speed charts, Indycar rookie Rinus Veekay got his left front tire on the apron and went spinning and up into the Turn 4 wall in his Ed Carpenter Chevy.
Veekay, from the Netherlands, is OK but his team has a lot of work to do to be ready for tonight's race at 8:00 pm ET.
Veekay's boss Ed Carpenter also had a half spin but barely nicked the wall and came away no worse for wear.
The weather forecast is good, but hot with temperatures in the high 90s.