IndyCar opens 2020 season in primetime on Saturday night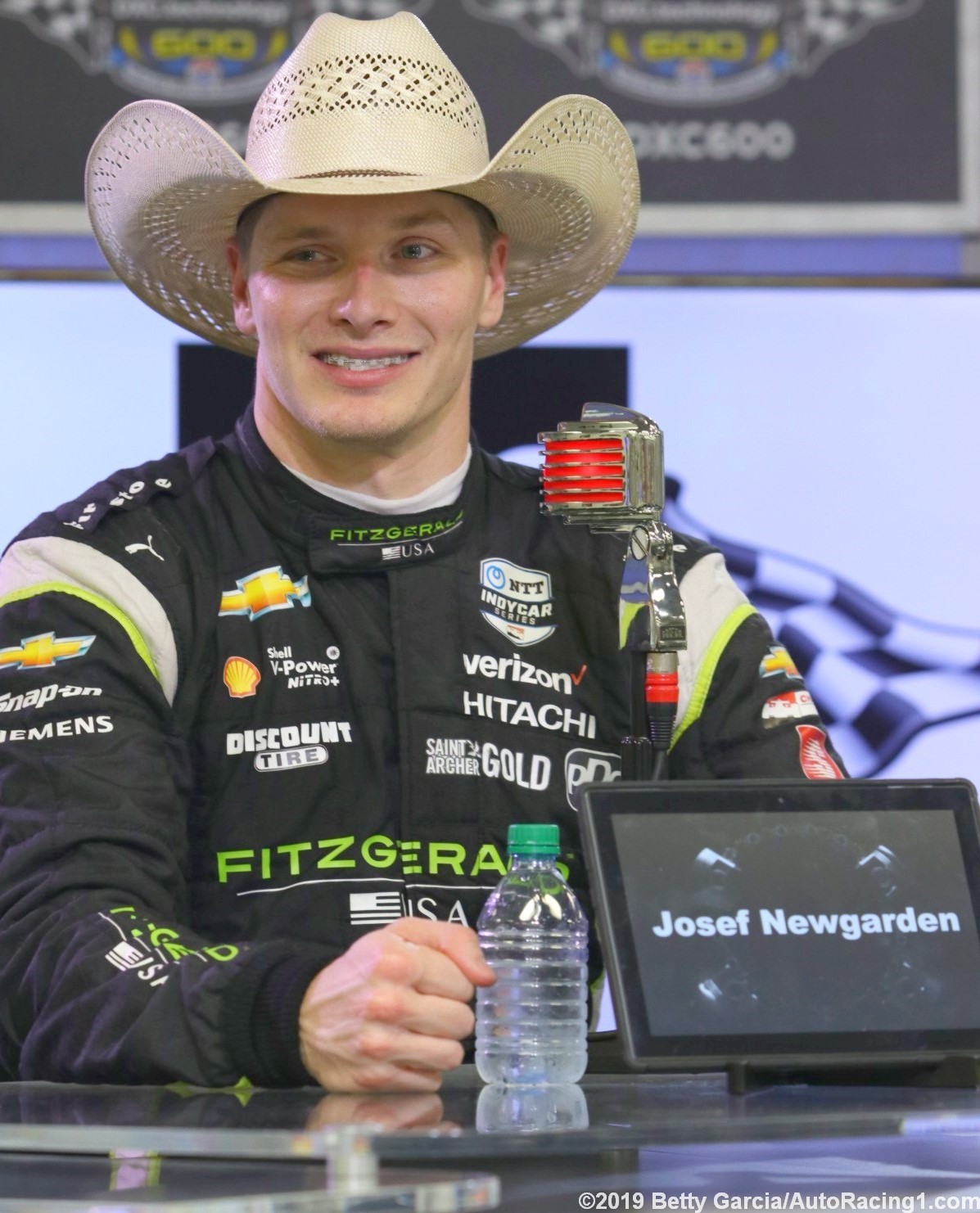 Can Newgarden repeat?
The 2020 NTT INDYCAR Series opens its season in primetime this weekend with live coverage of the Genesys 300 from Texas Motor Speedway on Saturday, June 6, at 8 p.m. ET on NBC. Saturday's pre-race coverage begins at 7:30 p.m. ET on NBCSN. Saturday night's race will be the first INDYCAR race shown in primetime on NBC and the first INDYCAR race on broadcast television in primetime since 2013.
NTT INDYCAR SERIES GENESYS 300 – SATURDAY AT 8 P.M. ET ON NBC
The Texas field boasts an impressive list of entries, led by defending NTT INDYCAR Series champion Josef Newgarden (Team Penske), who won there last year en route to winning his second Series title. The field also features seven past Indianapolis 500 Champions – including Newgarden's teammate and 2019 '500' winner Simon Pagenaud – and a talented group of young stars that's spearheaded by 2019 rookie of the year Felix Rosenqvist (Chip Ganassi Racing) and American Colton Herta (Andretti Harding Steinbrenner Autosport), who won twice in his own rookie campaign last year.
Live INDYCAR coverage from Texas begins this Saturday with a practice session at 1 p.m. ET exclusively on NBC Sports Gold's INDYCAR Pass, which will provide live streaming coverage of all practices, qualifying and on-demand replays for the 2020 NTT IndyCar Series. INDYCAR Pass is available for $54.99. Click here to purchase.
Coverage continues Saturday with Qualifying at 5 p.m. ET on NBCSN and INDYCAR Pass. Pre-race coverage begins with Countdown to Green at 7:30 p.m. ET, before race coverage shifts to NBC at 8 p.m. ET. The night's broadcast coverage will conclude with INDYCAR Post-Race on NBCSN at 10 p.m. ET.
NBC Sports' lead INDYCAR broadcast team of Leigh Diffey (play-by-play), Townsend Bell (analyst), and Paul Tracy (analyst) will call the race live from Texas Motor Speedway. Marty Snider and Kelli Stavast will serve as pit reporters.
Texas Motor Speedway has produced two of the closest finishes in INDYCAR history, including Graham Rahal's victory over James Hinchcliffe by just .008 seconds in 2016 on NBCSN.
Live comprehensive coverage of practice and qualifying from Texas Motor Speedway will stream on NBC Sports Gold's INDYCAR Pass. Race coverage on NBC streams on NBCSports.com and the NBC Sports app.
Following is Saturday's INDYCAR coverage from Texas on NBC, NBCSN and NBC Sports Gold:
| | | |
| --- | --- | --- |
| Coverage | Network* | Time (ET) |
| NTT INDYCAR Series Genesys 300 – Practice | NBC Sports Gold | 1 p.m. |
| NTT INDYCAR Series Genesys 300 – Qualifying | NBCSN & NBC Sports Gold | 5 p.m. |
| Countdown to Green | NBCSN | 7:30 p.m. |
| NTT INDYCAR Series Genesys 300 | NBC | 8 p.m. |
| INDYCAR Post-Race | NBCSN | 10 p.m. |
*all coverage on NBC and NBCSN streams on NBCSports.com and the NBC Sports app
NBC Sports' INDYCAR broadcast team will preview the Genesys 300 on a media conference call today at 3 p.m. ET. Click here for more details.
The Genesys 300 will be the first race of the 2020 NTT INDYCAR Series campaign as the series gets #BackOnTrack. This kicks off NBC Sports' second season as the exclusive home of the NTT INDYCAR Series, including the Indianapolis 500, which will now take place on Sunday, August 23 on NBC. The remainder of the 2020 television schedule will be announced in the coming weeks.