IndyCar can still pull the plug on the aeroscreen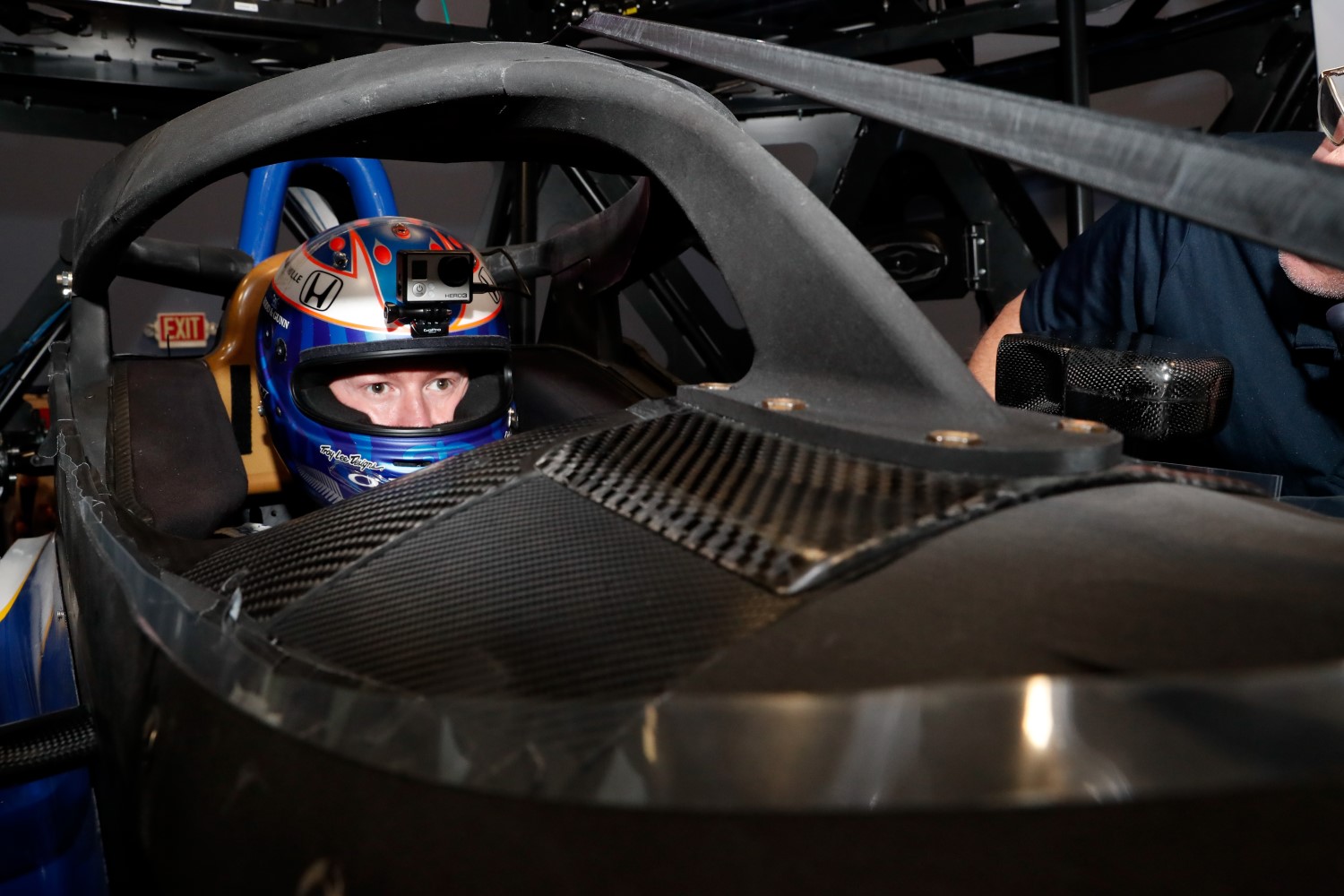 When Scott Dixon tested visibility in the simulator it was to make sure the Halo portion of the Aeroscreen did not impair visibility on banked tracks. But notice it was tested without the windscreen in place. Time will tell if drivers love or hate it.
There is still a very real possibility that Indycar could nix the Aeroscreen, especially of the curved screen results in distorted vision for the driver.
Ultimately, the decision to go with or without the Aeroscreen for 2020 will come with more testing, input from the teams and drivers, and the executives at IndyCar.
"It was a new experience with the aero competition on our prior car redesign," IndyCar Chairman Mark Miles said. "And what I learned was that changes can negative unintended consequences. It's never easy. And that's my mindset around any changes. But we have great people working on this. They've been working on it for a long time. Red Bull brought a huge amount of expertise and experience and have been on-point with this. They're really good at what they do. We'll have a better idea when it's deployed and there are no unintended consequences. But it's very promising."
Asked by Forbes if they would pull the Aeroscreen if there were those "unintended consequences" that would create considerable challenges for next season, Miles didn't hesitate. "It's got to be right. We thought we were close with our early iteration, pulled the plug and changed direction to where we are now. So, there's a chance of that. In development, it's not over till it's over. Our drivers are our most important assets."
A F1 Halo would work just fine for IndyCar. So of the Aeroscreen fails, that should be the fallback.
One thing is for certain – the Aeroscreen is heavy because the Halo portion (Jay Frye calls it a Frame. Whatever, it's a Halo) has to be strong to protect the driver from catch fence poles and in the event of driver head impact with another car or a wall.
Watch Scott Dixon just miss having his head crushed when the car came down on top of the wall during the 2017 Indy 500