IndyCar – Overhead at Laguna Seca -1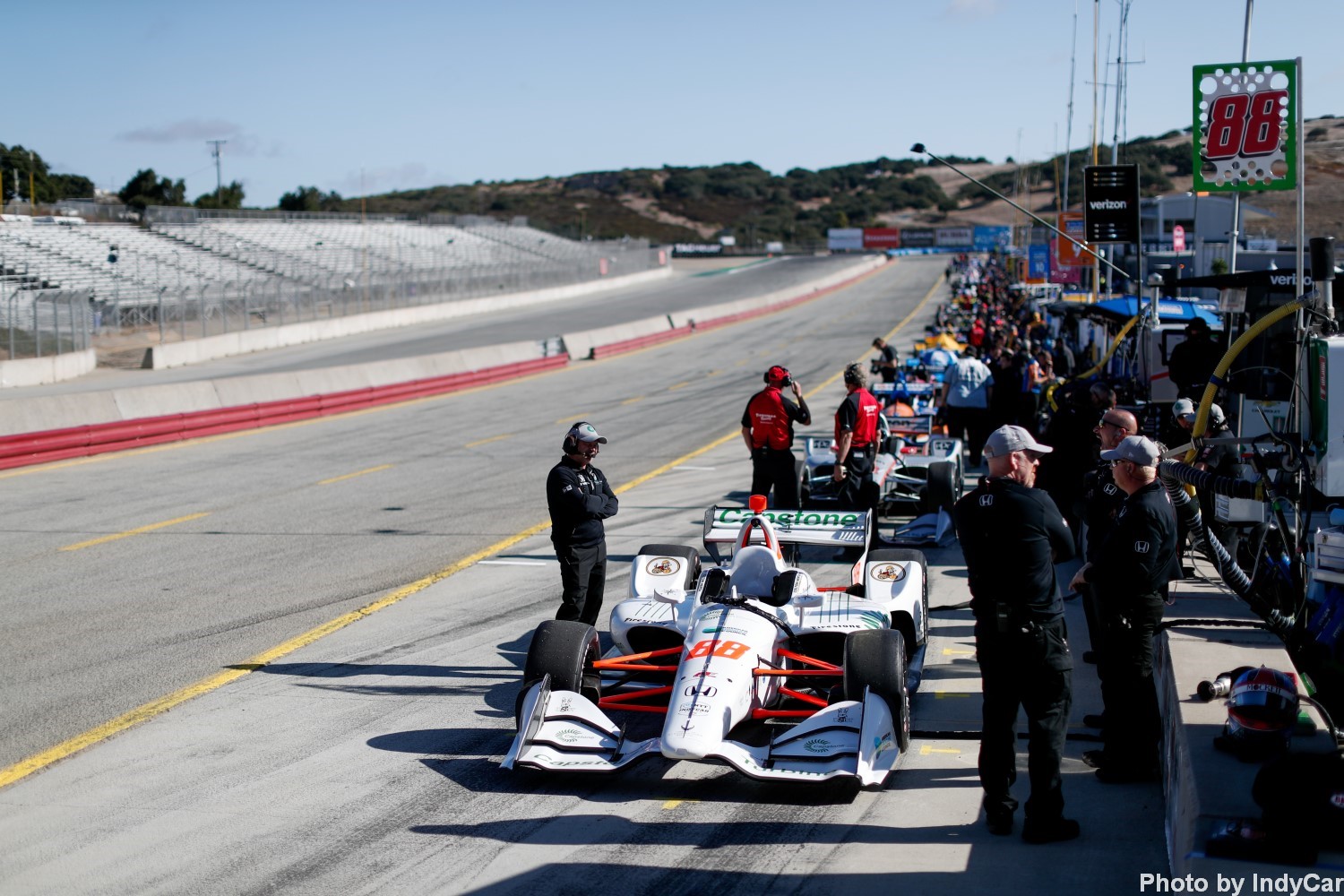 Morning Practice on Friday
The morning practice saw most teams sitting in the pits waiting for the clock to countdown the 45 minute session. With the Firestone primary tires falling off after only 5 laps, most teams were not wasting the precious rubber on the practice session. It will be interesting to see how the alternate (red) tires do in the afternoon practice session.
We spoke with Michael Shank, who is seeking a new collaboration with an IndyCar team for next season. Shank replied that he should have everything in place in two weeks.
George Steinbrenner IV was walking in the paddock, looking down at his phone. We said hello and asked the million dollar question to him about the Harding Steinbrenner team for the 2020 season. Steinbrenner, no stranger to the media, was not divulging any information except that they are still working on a solution to keep the team together.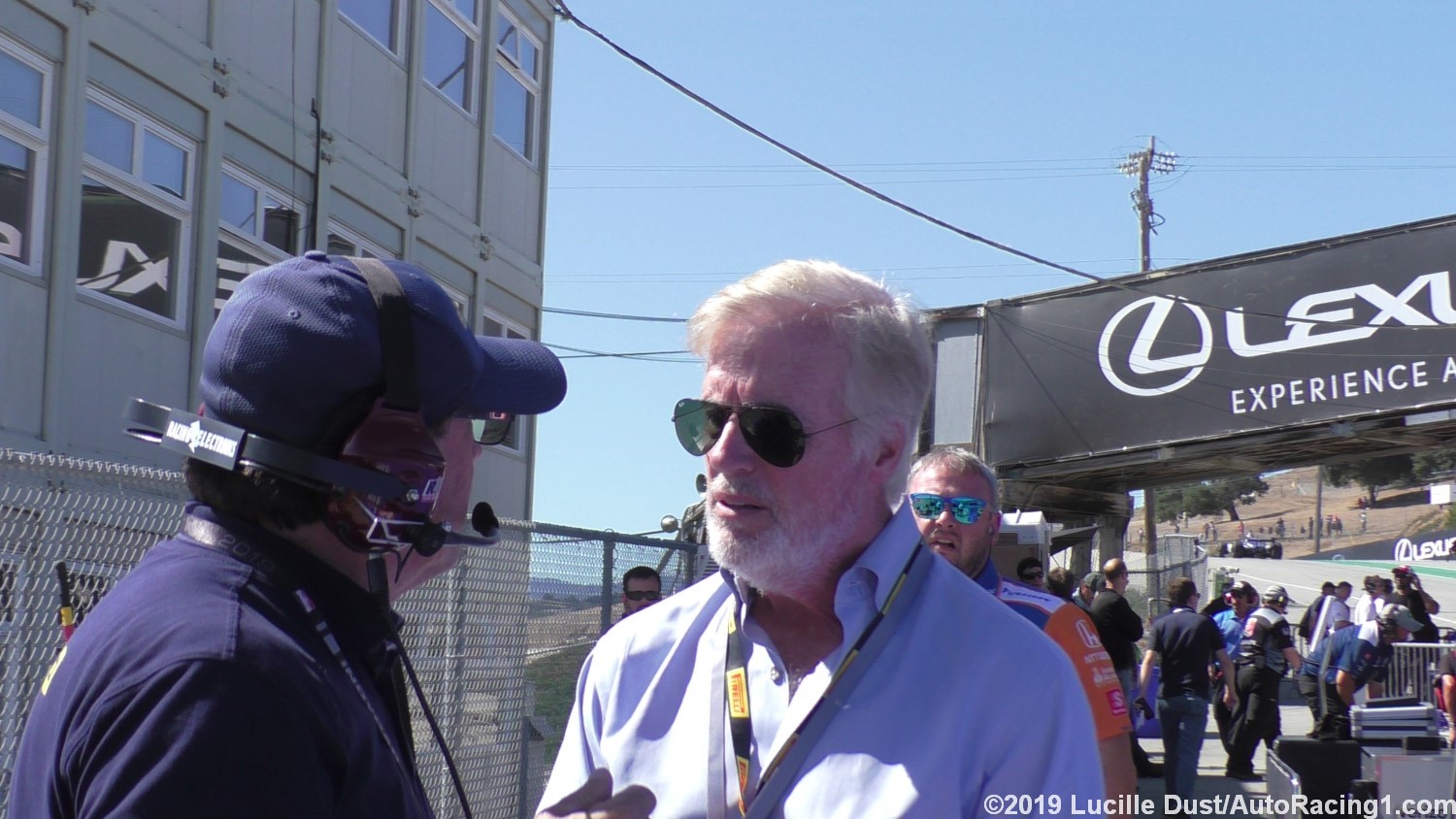 Danny Sullivan
AR1 ran into Danny Sullivan, the winner of the 1988 and 1990 race at Laguna Seca while driving for Team Penske. Sullivan loved this track and area when he was racing in the CART/Champ Car Series so much that he made the Monterey Peninsula his home back in 2005.
Sullivan was excited about the return of IndyCars to one of his favorite tracks. "First of all, it's a fabulous racetrack," with 11 turns in the 2.258-mile circuit. It's a great place to have an INDYCAR race, and we always had great crowds here, and I think it's going to be a super event. Hopefully it will add excitement to the championship."
"People here are excited to have Indy cars back again, and so am I. It's a super venue, and it's going to be a great ending to the season."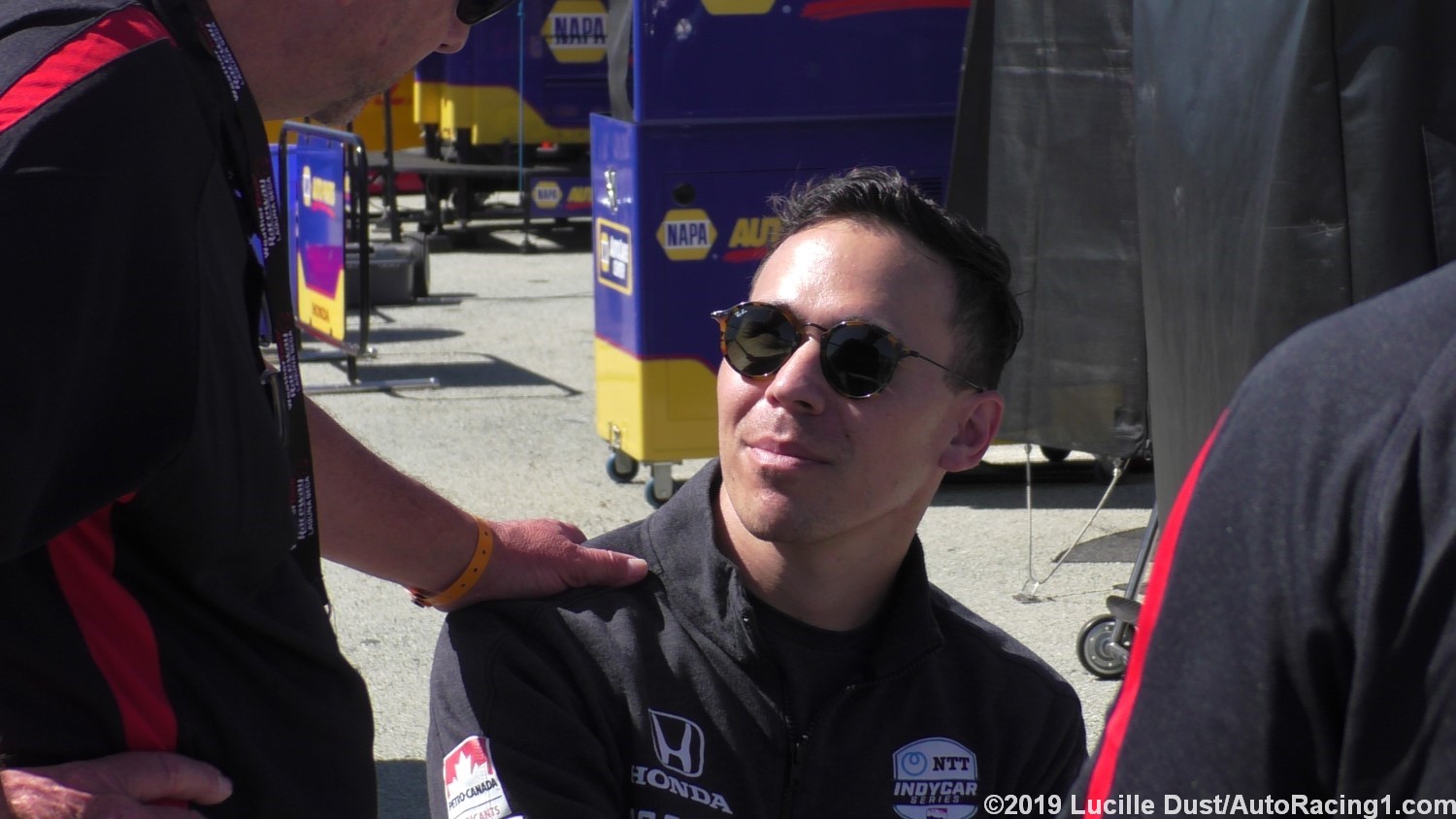 Wickens getting Married soon
AR1 talked to Robert Wickens as he was entering pit lane for practice. Wickens, the Arrow Schmidt Petersen driver who is still recovering from a horrible crash at Pocono last August, is getting married next Saturday to Karli Woods, who has been by his side during all the extensive therapy that is required after his injury.
We wish Robbie and Karli the best. Lucille Dust Reporting from Laguna Seca