Alfa Romeo could axe Giovinazzi (3rd Update)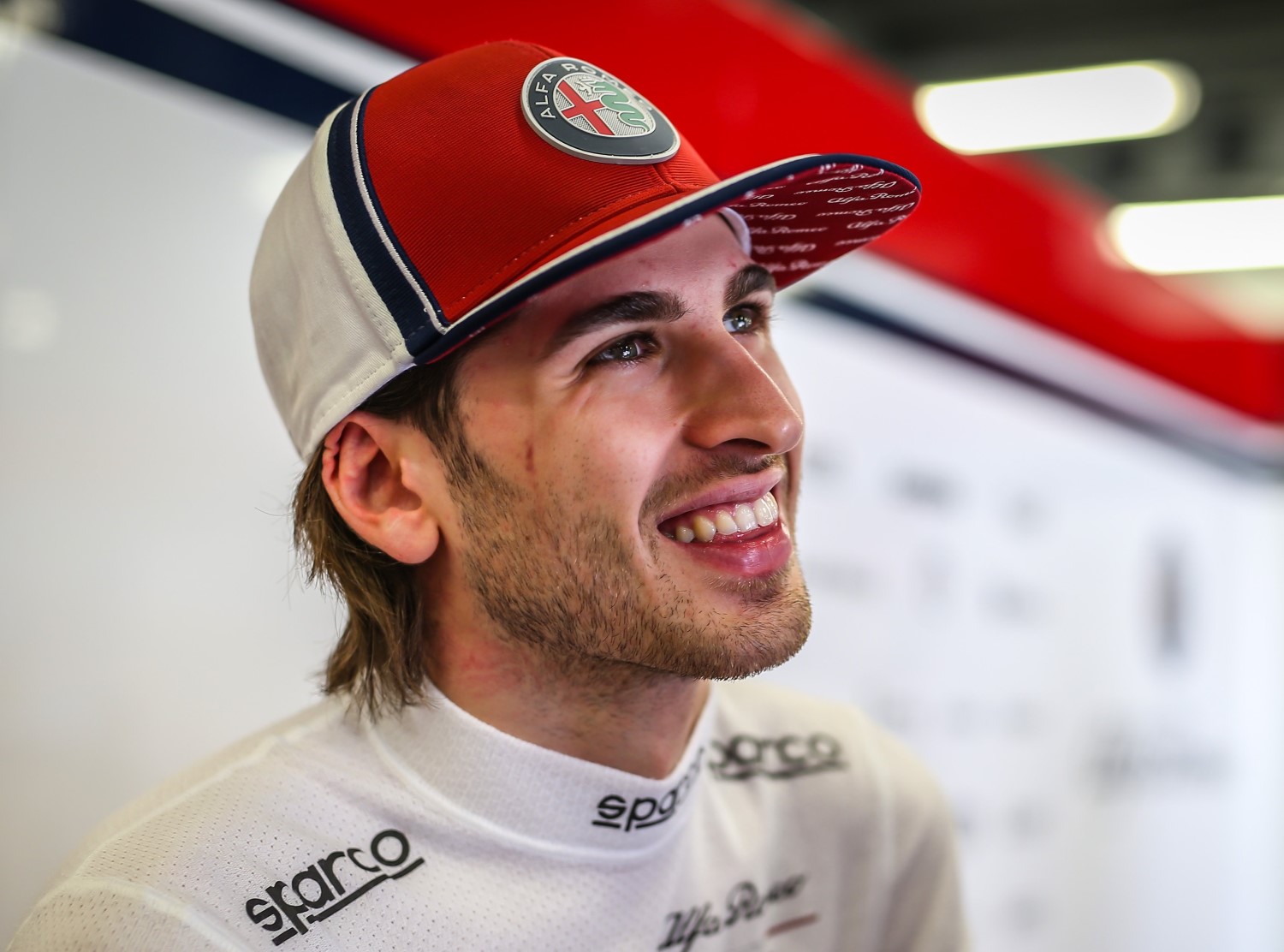 Giovinazzi looks lost and helpless but he brings a huge check
UPDATE (GMM) Antonio Giovinazzi says the current uncertainty about his place at Alfa Romeo for 2020 is "part of the game".
After missing out on the Haas seat, Renault refugee Nico Hulkenberg is now pinning his hopes on a potential move to Alfa Romeo.
Italian Giovinazzi, despite his strong Ferrari link, has been fending off speculation about his future all season.
He now says in Singapore: "I always feel the pressure.
"Even in karting, I never had my own money to keep it going," Giovinazzi is quoted by Germany's Motorsport-Magazin.com.
"I knew in Formula 3 and Formula 2 that every time I made a mistake, they could replace me. In Formula 1 that may be even more the case, but it's part of the game."
And so Giovinazzi is now facing the prospect of Hulkenberg's old boss Frederic Vasseur potentially pushing Ferrari hard for a driver change.
Giovinazzi said: "All I know is that I have to keep doing well and getting results like in Monza.
"The pace has been there since Paul Ricard. Especially in qualifying I'm close to Kimi. My main problem from the beginning of the season has been the race pace, but that's getting better too.
"I just have to keep getting better every weekend, and if I get good results for the remainder of the season, nobody can take my place. That's my only focus," he said.
09/03/19 (GMM) Antonio Giovinazzi's future is suddenly under a dark cloud once again.
Prior to Sunday's Belgian GP, we reported that the struggling Italian's Alfa Romeo seat for 2020 no longer seemed in such danger.
"In my view, he is not under pressure," team boss Frederic Vasseur said.
But the race at Spa Francorchamps then changed everything. This year, Kimi Raikkonen has scored all but one of Alfa Romeo's 32 points.
However, Giovinazzi was set to comfortably score two points on Sunday until he crashed on the penultimate lap.
"Giovinazzi is an idiot," former driver Christian Danner bluntly told the Swiss newspaper Blick.
And team owner Pascal Picci told the same publication: "No comment."
Boss Vasseur added: "I have nothing to say except it (the crash) was unnecessary."
09/01/19 This rumor is downgraded to 'speculation' today. Antonio Giovinazzi's place at Alfa Romeo appears to be safe for 2020.
Earlier, with Kimi Raikkonen having scored 31 of the team's 32 points so far this year, it appeared likely that Giovinazzi could lose Ferrari's backing for the seat.
But La Gazzetta dello Sport reports that the Italian's fate is actually looking brighter than that.
"At the moment there is nothing decided," the 25-year-old driver said. "But if I do a good job, there is no reason to think that I will not be in Formula 1 again next year."
However, Giovinazzi admits he needs to keep improving.
"My balance sheet so far? I'm not super happy with the races, but I am often close to Kimi in qualifying. With experience, I will only get better race by race," he added.
"I did not race for two years and it was not easy to find the rhythm again. I did two grands prix in 2017 and last year I only did Le Mans. And then you're back in Formula 1 competing against the best.
"But the important thing is that my basic speed is right and that I am making progress," said Giovinazzi.
Alfa Romeo team boss Frederic Vasseur agrees that Giovinazzi is now performing solidly alongside Raikkonen, particularly in qualifying.
"I'm not worried about him," he said. "In my view, he is not under pressure. We have to stay calm and patient."
It is believed Ferrari is happy to keep Giovinazzi in Formula 1 for now, but perhaps only because Mick Schumacher needs another season in Formula 2.
05/14/19 (GMM) Antonio Giovinazzi needs to up his game.
That is the view of former F1 driver JJ Lehto, who warned that if the Italian driver doesn't improve, he is at risk of being ousted by Alfa Romeo.
"Kimi is the only one who can bring the results at the moment," the Finn told Iltalehti newspaper.
"Giovinazzi looks lost and helpless compared to him. In all the other mid-level teams, they have two drivers who are on the pace," Lehto added.
He thinks Alfa Romeo will eventually have to deal with the issue, even though Giovinazzi is supported by the team's partner Ferrari.
"There will certainly be changes at some point. There's probably a lot of politics in the background, but the fact is that Alfa Romeo needs two drivers capable of bringing in points," Lehto said.
It is notable that Alfa Romeo struggled generally in Barcelona. Earlier, the team was praised for its Ferrari-like front wing concept for the 2019 rules.
Now, Ferrari boss Mattia Binotto is hinting that the "concept" is in fact wrong.
Asked how Barcelona went for Alfa Romeo, boss Frederic Vasseur told Blick newspaper: "The word has four letters, but you're not allowed to print that.
"Now we hope that Kimi and our young driver (Callum) Ilott can work on solving the tire problem at the testing this week."