Aldo Costa to design 2022 IndyCar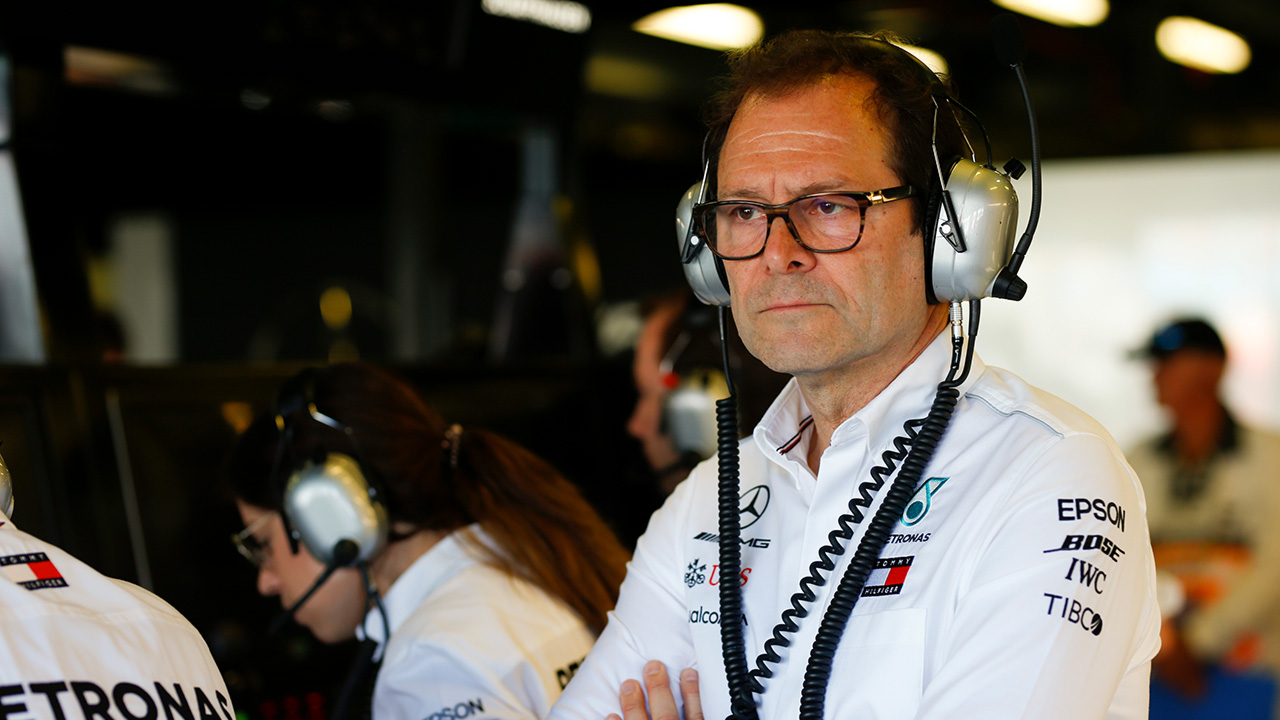 Finally, IndyCar will have a properly designed race car. Aldo Costa, the greatest designer in F1 history, will move to Dallara in September
Rumor has it that the greatest designer in F1 history will design the 2022 IndyCar for Dallara.
Aldo Costa, born in Parma, Italy, has decided it's time for a new life chapter. Costa will leave the Mercedes F1 team at the end of September and in 2020 will join Italian chassis manufacturer Dallara as their new Chief Technical Officer.
Before joining Mercedes, he was Head of Design Office at Ferrari in 1996, part of the dominant squad that took six constructors' titles between 1999 and 2004 in the Michael Schumacher era, and two more in 2007 and 2008.
In 2012, Mercedes acquired his services as Engineering Director – putting Costa in charge of car design that led to five F1 constructors' titles and five F1 drivers' titles between 2014 and 2018 and it is guaranteed the 2019 Mercedes will also win both world titles, a car Aldo Costa also penned.
Costa said that Dallara founder Giampaolo Dallara helped him get a job at the beginning of his career, and "it feels like the wheel has come full circle."
As Chief Technical Officer, Dallara will use his experience in various projects, and Costa said he was motivated "help attract and develop the next generations of Italian engineering talent at Dallara in the years ahead."
Aldo Costa F1 World Championships (No one else comes close)
| | | | | |
| --- | --- | --- | --- | --- |
| No. | Seasons | Constructors' Champion | Drivers' Champion | Cars |
| 1 | 1999 FIA F1 Season | Ferrari | N/A | F399 |
| 2 | 2000 FIA F1 Season | Ferrari | Michael Schumacher | F1-2000 |
| 3 | 2001 FIA F1 Season | Ferrari | Michael Schumacher | F2001 |
| 4 | 2002 FIA F1 Season | Ferrari | Michael Schumacher | F2002 |
| 5 | 2003 FIA F1 Season | Ferrari | Michael Schumacher | F2003-GA |
| 6 | 2004 FIA F1 Season | Ferrari | Michael Schumacher | F2004 |
| 7 | 2007 FIA F1 Season | Ferrari | Kimi Raikkonen | F2007 |
| 8 | 2008 FIA F1 Season | Ferrari | N/A | F2008 |
| 9 | 2014 FIA F1 Season | Mercedes | Lewis Hamilton | F1 W05 Hybrid |
| 10 | 2015 FIA F1 Season | Mercedes | Lewis Hamilton | F1 W06 Hybrid |
| 11 | 2016 FIA F1 Season | Mercedes | Nico Rosberg | F1 W07 Hybrid |
| 12 | 2017 FIA F1 Season | Mercedes | Lewis Hamilton | F1 W08 EQ Power+ |
| 13 | 2018 FIA F1 Season | Mercedes | Lewis Hamilton | F1 W09 EQ Power+ |
| 14 | 2019 FIA F1 Season | Mercedes | Lewis Hamilton | F1 W10 EQ Power+ |