Kubica to lose F1 ride (5th Update)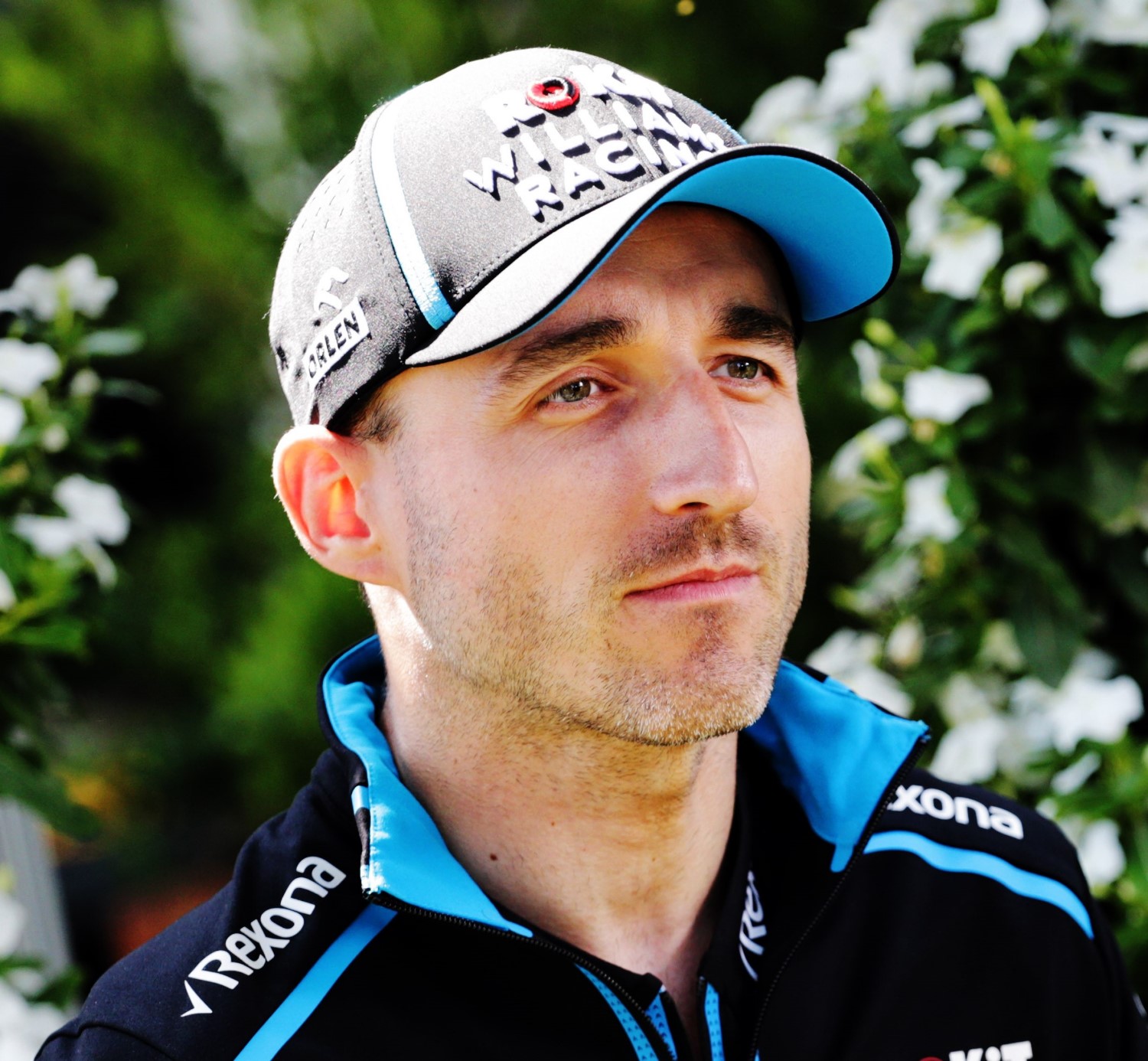 If Kubica's check is large enough, any number of teams will want him despite his physical limitations
UPDATE (GMM) Robert Kubica says his future will become clearer "sooner or later".
The popular Pole returned to F1 this year after an eight-year break following his near-fatal rallying crash of 2011.
But he has struggled, not just with Williams' slowest-in-2019 car, but notably against his teammate George Russell.
"Unfortunately this season is much harder than it looks, not only from a driving point of view," Kubica told tuttmotoriweb.com.
"Being back after eight years was difficult, but in a regular season I think I would have the chance to do well."
Team boss Claire Williams already has Russell under contract for 2020, and does not hide that there is uncertainty about the other seat.
"We're working out what we're going to be doing from a race driver perspective for 2020 at the moment," she said at Monza.
The 2020 'silly season' is now in full swing, but whether Kubica can stay in Formula 1 is not at all clear.
"I have an idea of what is possible and what is not, and what I would like to do," the 34-year-old told reporters at Monza.
"Sooner or later, a decision will be made, then it will become clear what I will do next year."
Asked if he has done enough to keep his Williams seat, Kubica added: "I don't know.
"As I said, first I need to take a decision for myself, and then we will see what is possible."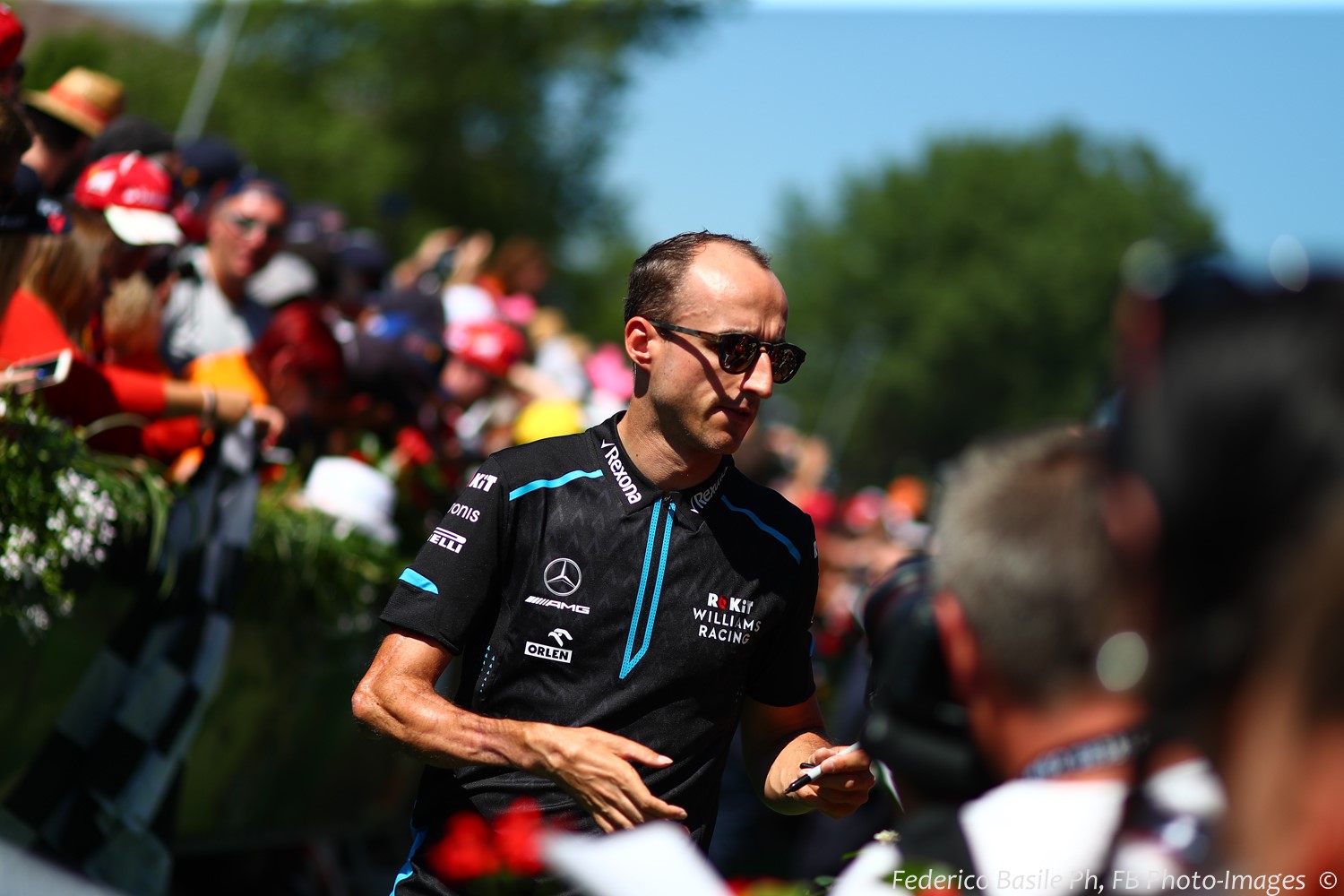 Kubica signing autographs in Austria. He was so slow he was lapped 3 times
08/12/19 (GMM) Two well known F1 journalists think Robert Kubica is likely to lose his place on the grid.
After an eight year break with his permanent arm injuries, the 34-year-old Pole returned to Formula 1 this year with Williams but has struggled.
"George Russell is clearly the faster man at Williams," said veteran Swiss journalist Roger Benoit, who writes for Blick newspaper.
"Waiting with a suitcase of his father's money to replace him is Nicholas Latifi," Benoit added, saying Kubica's chances of keeping his seat for 2020 are just 15 per cent.
Italian journalist Giorgio Terruzzi, who writes for newspapers including Corriere della Sera, agrees.
He thinks Alfa Romeo driver Antonio Giovinazzi is also at risk of losing his seat for 2020.
"I have a problem writing about both because of my sympathy for these guys. Above all, it's very difficult to understand their situations," said Terruzzi.
"They both have difficult teammates to face, then there is the issue of the support they receive. Kubica consistently drives second-class equipment, which in the case of Williams means a third-rate car.
"I'm afraid that he will have a problem staying in Formula 1. I hope I'm wrong, because drivers like Kubica appear only once in a while," Terruzzi added.
07/01/19 (GMM) Robert Kubica says it is "too early" to say whether he will still be in Formula 1 in 2020.
The Pole's return to F1 after an eight year recovery from permanent injuries was widely lauded, but he has notably struggled to keep up with his rookie teammate George Russell.
When asked if he will still be on the grid in 2020, 34-year-old Kubica said in Austria: "I think it's too early to talk about it. There are still 12 races in this season."
And he bristled when asked if he will hang onto his Williams seat even for the rest of the year.
"You tell me," Kubica fired back at the journalist. "Why would I not finish the season?"
The journalist then said he was only asking a question, to which Kubica retorted: "And I'm answering. Stupid question, stupid answer."
As is customary, Kubica qualified and finished dead last in Austria, and was the only driver to be lapped three times.
"It's not like I'm not trying," Kubica said.
"When I try everything, I slide and destroy the tires. If there is nothing new in Silverstone, it will be the same.
"Driving a second slower than my teammate is not very much fun," he told Eleven Sports.
Williams chief engineer Dave Robson said the 2020 Williams will be an evolution of this year's car, which is by far the slowest on the grid.
"I don't think there is anything fundamentally wrong with the car," he insisted. "Our development rate is simply not enough.
"We took a different approach this year because we thought last year's had reached the development limit. So we've taken a step back and it's taken too long to get back to where we were," added Robson.
"Our correlation with the data from the factory is good," he said, "and we will have several corrections on the car at Silverstone and then a bigger package for the next races."
06/18/19 (GMM) Robert Kubica is not ruling out a change of teams in Formula 1.
The Pole has hinted that Williams is not giving him identical equipment to teammate George Russell, suggesting their cars are in fact often "two different worlds".
It came as Kubica's sponsor, the Polish oil company PKN Orlen, admitted the 34-year-old could change teams.
"Everything is on the table and there are such possibilities," Orlen CEO Daniel Obajtek told Sportowe Fakty.
A day later, Kubica has now told Wirtualna Polska that it is too early to discuss his plans for 2020, but he did not rule out leaving Williams.
"What will happen to me next year does not depend only on me," he said.
"We will see what opportunities appear and what I want to do. I do not see any question marks, but there may be some compromises if it is not possible to bring the expected performance.
"I am not saying that this is the case now, but this situation may happen," Kubica added.
The 34-year-old, who returned to F1 in 2019 after an eight year absence with permanent arm injury, has said he does not regret coming back to the sport even though he is normally dead last.
"At this point, I'm not focused on the future," he said.
"I have lived my life, some things I've done better, some things worse, but it's not like I'm not going to go on.
"It's too early in the season to say more except that not everything depends on me."
06/17/19 (GMM) Robert Kubica's sponsor is not ruling out a change of teams for the struggling Polish driver.
Of the ten teammate pairings in 2019, no gap is greater gap than the one between Kubica and his impressive rookie teammate George Russell.
But Kubica, who returned to F1 in 2019 with permanent arm injuries after an eight year absence, has hinted that there is more to the gap than it seems.
"It's a combination of different things," the 34-year-old told Przeglad Sportowy.
"I have some influence on some, as in two or three races I could have been in front of him. But other things happened that did not depend on me.
"In addition, George Russell is one of the bigger talents of the young generation, with very high skills. He has said the car is better and better, but I don't want to comment on that. It is his point of view."
The implication is that Kubica may be alleging that Russell is getting the better material at Williams, whose car is clearly the slowest on the grid.
"I have never driven George's car so I cannot judge, but you do not have to drive to see some things," Kubica said.
"It can be said that we have sometimes driven in two different races, because the time difference on such a short lap as Canada, where there are seven corners, shows that there are two different worlds."
Kubica's current contract is for 2019 only, with an 'option' for 2020.
His sponsor, PKN Orlen, is not ruling out a move for Kubica.
"That is for Robert and Orlen," CEO Daniel Obajtek told Sportowe Fakty. "Everything is on the table and there are such possibilities.
"We often talk about this subject, and a lot depends on the direction Robert will take. After all, he has a good sense of the sport," he said.