Ocon to Renault, Hulkenberg to get axe(11th Update)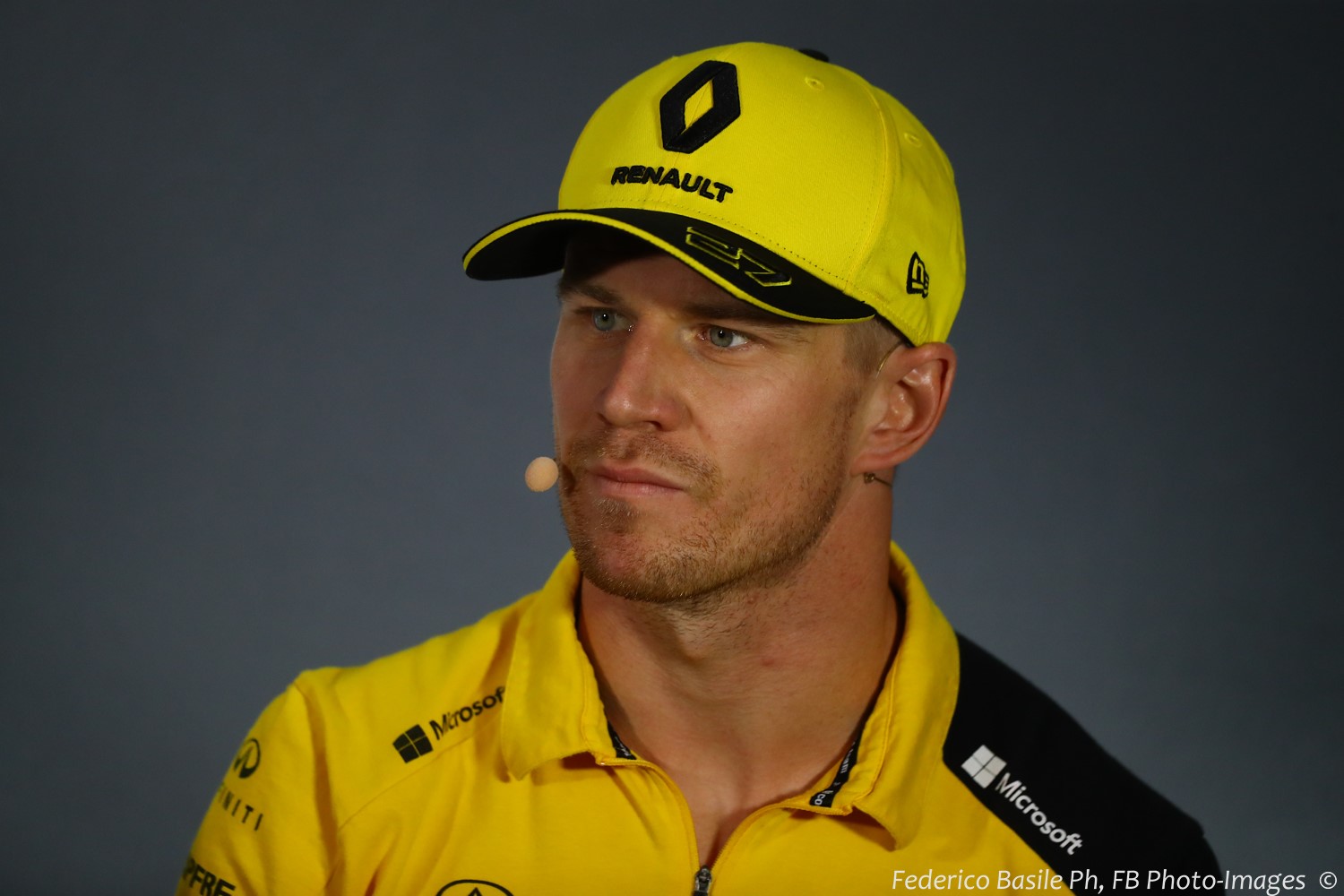 Hulkenberg during press conference Thursday
UPDATE At Thursday's Italian GP press conference dumped Renault driver Nico Hulkenberg has admitted he has 'nothing concrete' lined up for the 2020 Formula 1 season despite ongoing talks with other teams.
The highly rated German driver will be replaced as Daniel Ricciardo's teammate at Renault by Frenchman Esteban Ocon, who will join the team following a sabbatical from competition.
The 32-year-old has been linked with a move to Haas for next season, with Romain Grosjean tipped as heading to Formula E, but AR1.com sources say he is going to Alfa Romeo.
However, despite the speculation and ongoing discussions, Hulkenberg has conceded he's not yet got a new deal locked away.
"Not concrete yet but there are definitely obviously talks going on," he said.
"I think it will still be a while. Like I said last week, the situation is what it is now, but it needs to be the right deal with a good sporting perspective.
"I'm in no urgency or hurry to sign anything. I think there are options out there."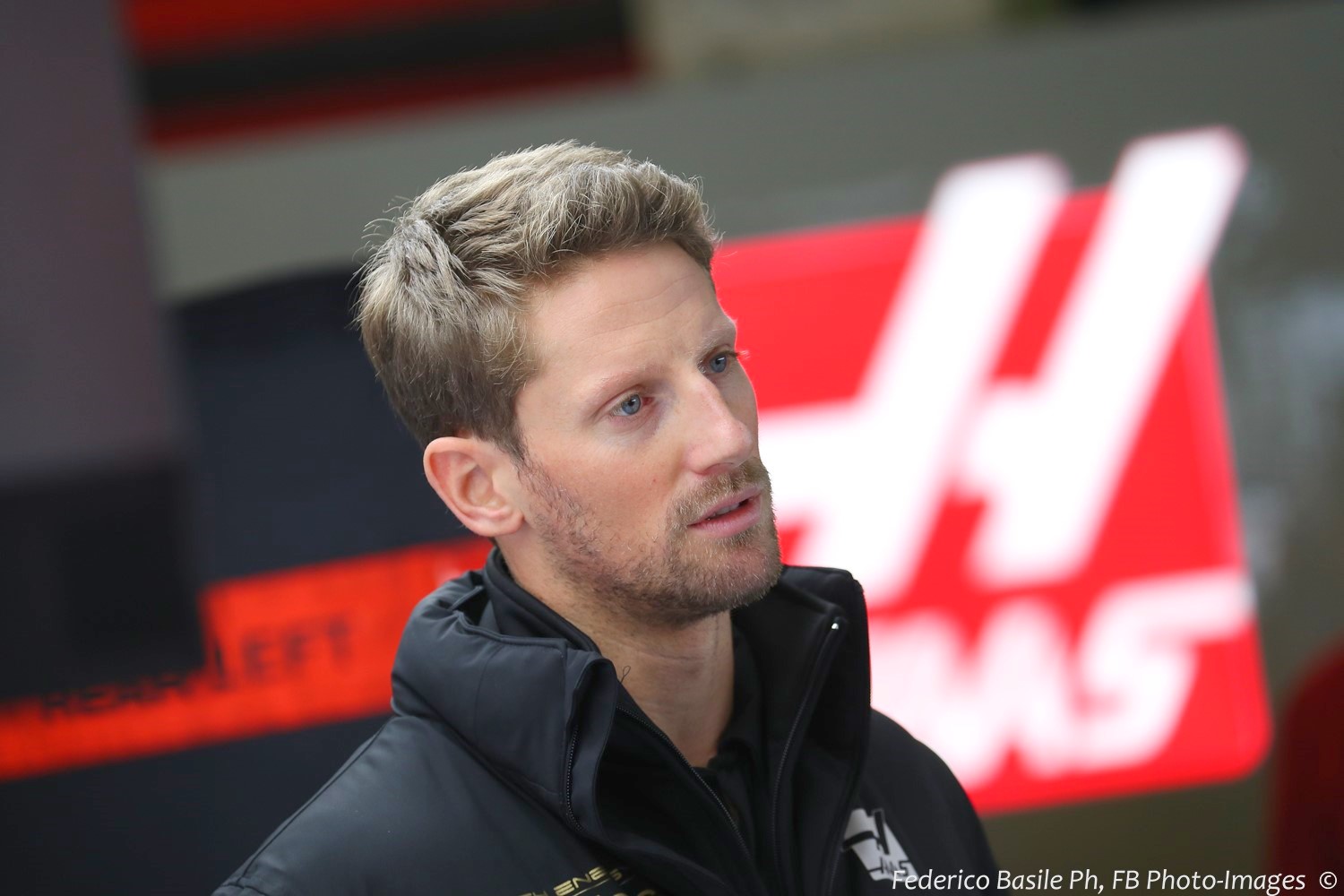 Grosjean
09/01/19 (GMM) Romain Grosjean has admitted he has "other options" apart from Formula 1 for 2020.
With Esteban Ocon returning to the grid next year and Nico Hulkenberg tipped to replace him at Haas, Frenchman Grosjean could be left standing without a seat.
"The next two weeks will be crucial for my future," Grosjean, who has been at Haas since the American team's inception in 2016, said at Spa.
"There are only two or three opportunities in F1, so I'm looking elsewhere too. I'm sure you journalists are enjoying all the rumors," the 33-year-old added.
It is believed Grosjean's most solid option is a seat in Formula E. He confirmed: "I consider Formula E a good championship.
"It's very different from F1 but very competitive with big manufacturers and strong teams competing there.
"I also like endurance racing and I would like to return to Le Mans one day, preferably with a big manufacturer.
"Indycar? Oval racing is too dangerous for a father like me," Grosjean said.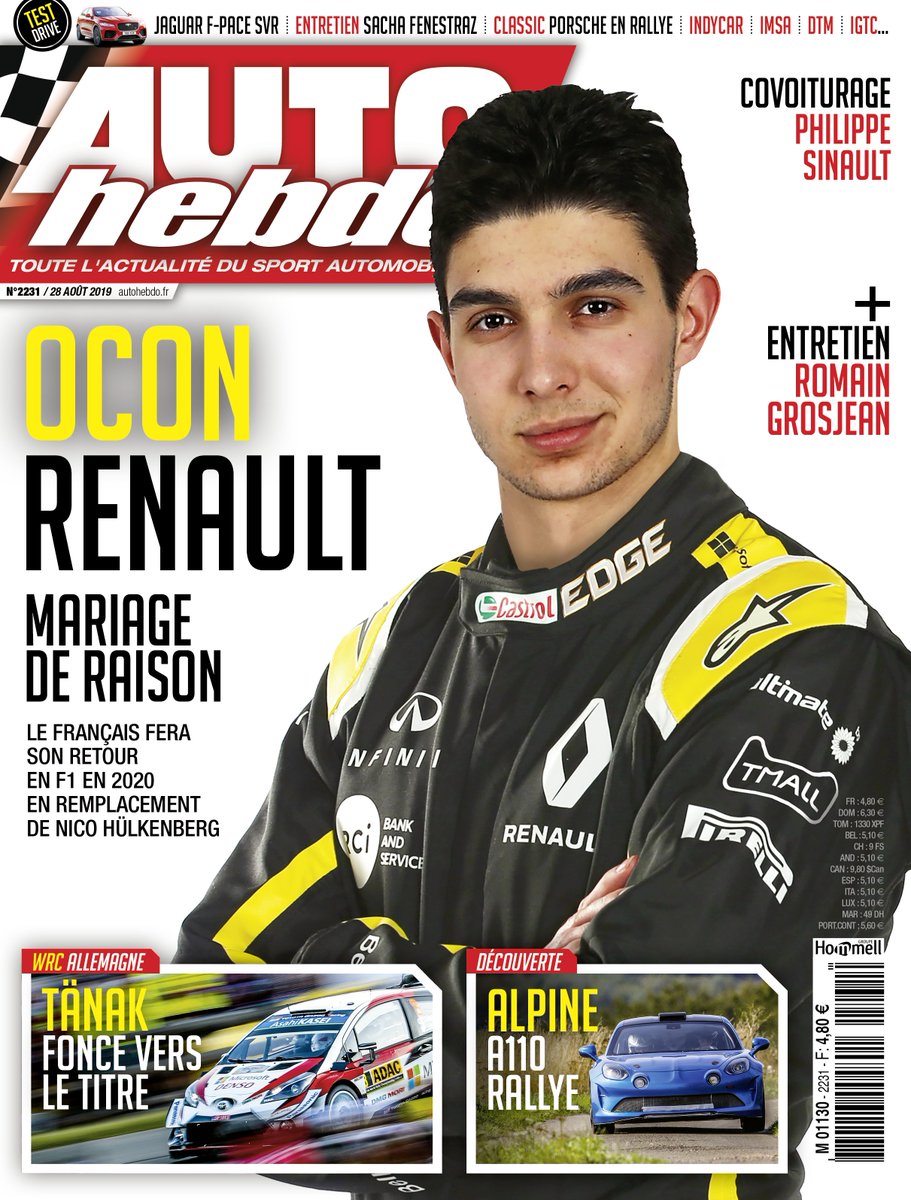 Ocon in Renault uniform
08/29/19 This rumor is upgraded to 'fact' today with this announcement.
Our 2020 F1 Silly Season page has again been updated accordingly.
08/28/19 Just got word from our F1 sources that Hulkenberg is moving to the Alfa Romeo team, not the Haas team as previously rumored.
We have updated out 2020 F1 Silly Season page accordingly.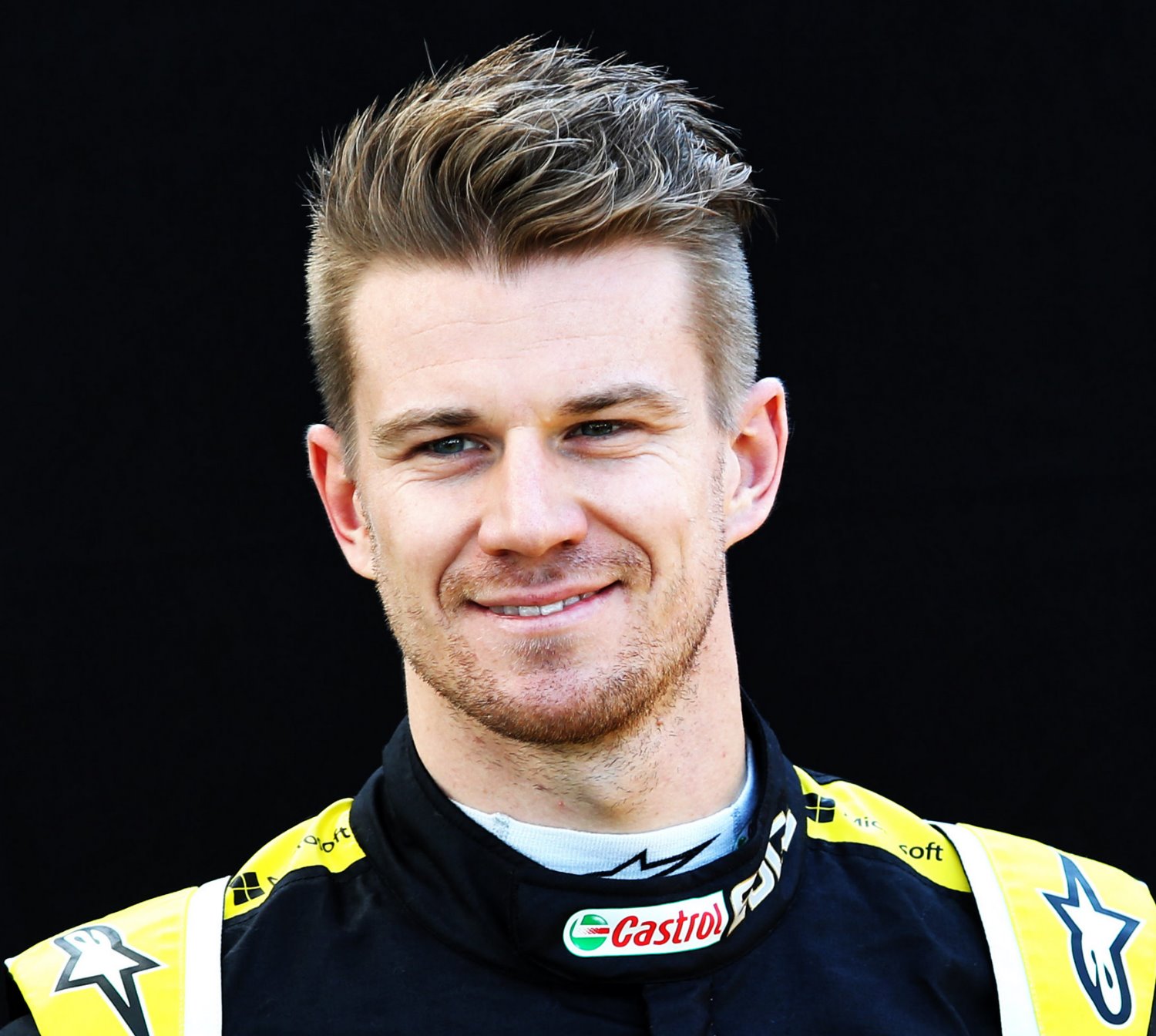 Nico Hulkenberg
08/28/19 (GMM) Nico Hulkenberg is expecting an "exciting" day at Spa-Francorchamps.
But the German was not talking about Sunday's race. Instead, he joked on social media about the growing 'silly season' rumors about the make-up of the 2020 grid.
On the cover of its latest magazine edition, France's Auto Hebdo announced Esteban Ocon's return to the grid next year by publishing a photo of the current Mercedes reserve in Renault team gear.
It is believed Ocon, 22, will replace Hulkenberg, after Mercedes reportedly decided over the summer break to keep Valtteri Bottas for another year.
Just a month ago, Renault boss Cyril Abiteboul hinted at Hulkenberg's departure by telling Auto Hebdo that the German too often "sabotages himself" at key moments.
As the caption to a photo of the Auto Hebdo cover starring Ocon in his yellow overalls, Hulkenberg said on Tuesday: "Finally a more exciting Thursday ahead."
If Hulkenberg is ousted, it is expected that he will replace Romain Grosjean at Haas. Frenchman Grosjean could then leave Formula 1 and enter Formula E, where he reportedly has already received an offer for 2020.
"We always emphasized that we will think about the drivers for next season during the summer break at the earliest," Haas team boss Gunther Steiner said recently.
"Esteban Ocon is a very good driver, but we are not interested in having a driver for just one year. We will look at all the options in peace. Nico Hulkenberg is an interesting option for us," he added.
Renault and Mercedes did not comment.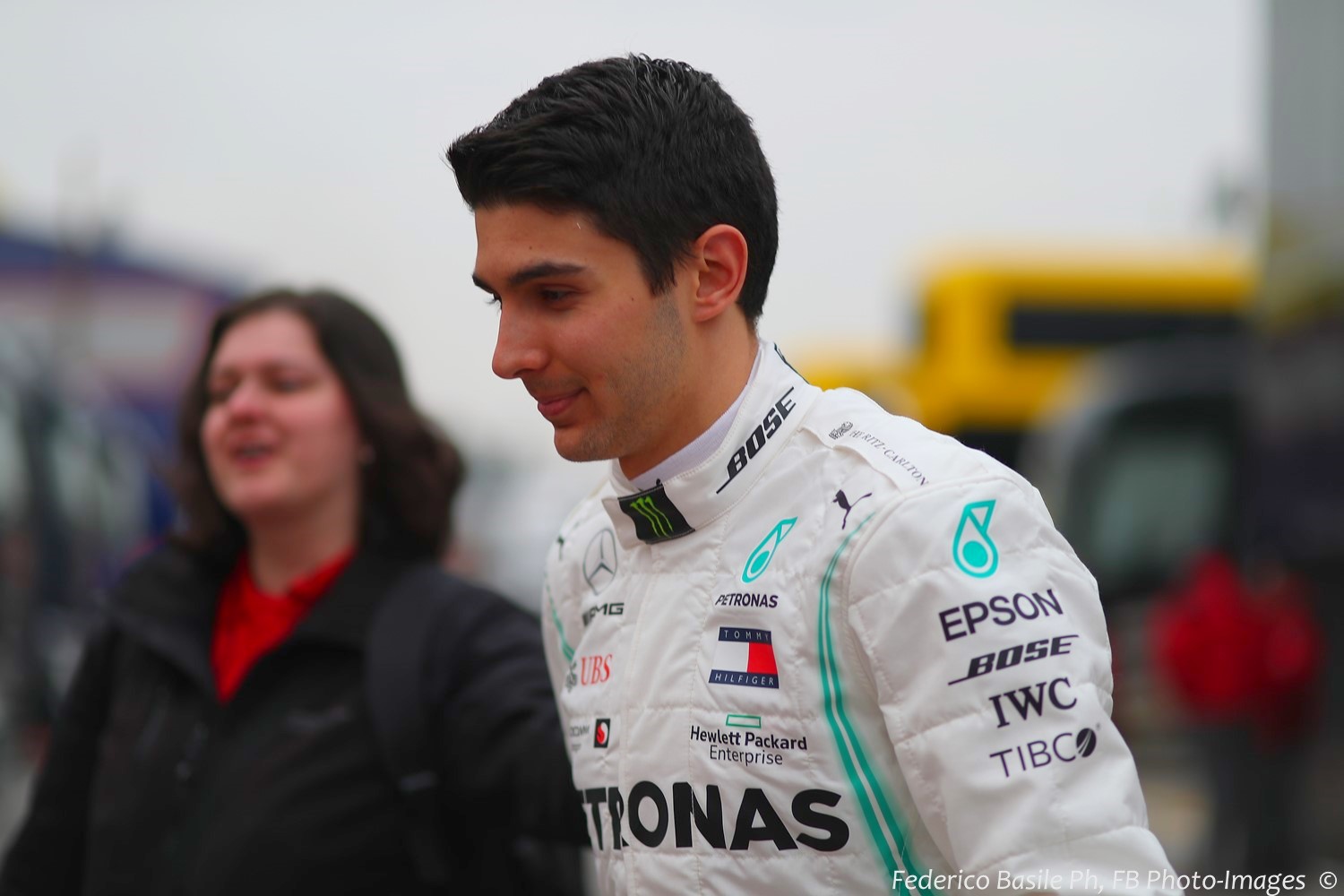 Ocon to Renault, Hulkenberg to Haas
08/27/19 This rumor is upgraded to strong and we expect it to go to 'fact'. Auto Hebdo, a French publication, report that Esteban Ocon will replace Nico Hulkenberg at Renault for the 2020 season. After that we expect Hulkenberg to replace Romain Grosjean at Haas, who will be demoted to Formula E.
08/02/19 (GMM) Nico Hulkenberg is an "interesting option" for Haas for 2020.
That is the admission of team boss Gunther Steiner, as the Sword of Damocles hangs over current Haas racer Romain Grosjean's head.
Steiner was even asked at Hockenheim if he had thought about axing a driver mid-season, following a spate of collisions between Grosjean and Kevin Magnussen.
"That should only be the solution in the most desperate of situations," he said.
As for 2020, Magnussen already has a contract, and he said in Hungary that he is "not worried at all" about his future at Haas.
Frenchman Grosjean, meanwhile, said: "I was more worried last year than this year."
But it seems clear that the current Haas pairing is not quite working, prompting Grosjean to agree with his boss that team orders could be one solution.
"If that's the short-term fix, then why not?" he said.
Another potential 'fix' is that the 2020 driver market will mean a new driver joins Haas for 2020.
Steiner said he is waiting for the silly season to really start firing.
"There is always a key moment that begins a chain of events, but so far nothing has happened. The driver market is in a sort of limbo, but negotiations are underway," he said.
The Haas boss said Esteban Ocon is a "very good" driver, but he doesn't like the idea of a one-year loan from Mercedes.
"We are not a training company," said Steiner, who also said Daniil Kvyat has been impressive in 2019.
"You always try to evaluate the entire market, every candidate, and knowing that any decision carries with it a certain risk," he added.
When asked about Hulkenberg, whose Renault future is in doubt, he answered: "It is an interesting option.
"As I said, you are trying to evaluate all the candidates and then choose the best, although it is obvious that we cannot afford some of them.
"I'll talk to Gene (Haas) about it during the summer break."
07/26/19 (GMM) Romain Grosjean has admitted his place at Haas for 2020 may not be secure.
According to paddock rumors, there are several candidates to replace him, including Esteban Ocon, Nico Hulkenberg and Sergio Perez.
Teammate Kevin Magnussen, on the other hand, is relaxed.
"I have a contract for next year and so I don't care about what is happening elsewhere," he told BT newspaper.
Grosjean's position is very different, given his expiring contract, a spate of driver errors, and boss Gunther Steiner's fury that the current drivers collided again at Silverstone.
"I can confirm that we will have two drivers in 2020," Steiner smiled at Hockenheim.
He admitted he is still furious about what happened at Silverstone, and it is believed he could retaliate by splitting up Haas' 2019 drivers.
"I can do a lot," said Steiner when asked what he can do about the situation.
"As I have said all along, we will decide who our drivers will be after the summer break. And then you will all come here in Belgium and ask me and I will tell you again that I need more time," he laughed again.
As for the candidates, Nico Hulkenberg admitted he is out of contract at Renault but said an extension is "likely".
And Perez thinks that his Mexican backer Carlos Slim is still supportive of the Racing Point project.
"I will decide on the future during the summer break," he said. "But with Carlos everything is the same as before. He is happy to support any decision I make about the future."
So for now, Grosjean is waiting to know his future and starting to look around at the alternatives. One rumor has linked him with a move to Formula E.
"The first goal is to stay at Haas," the Frenchman told RMC Sport. "The other solution is to find another good team, but I think the priority is Haas.
"I'm pretty happy with the work I've done here. I was not wrong when I said the old car was better than the new one so on that side I am happy."
07/25/19 German Formula One driver Nico Hulkenberg is 'quite likely' to stay at Renault next season, he said on Thursday, despite speculation linking others to the seat.
The 31-year-old, team mate to Australian Daniel Ricciardo, is in his third season at Renault and out of contract at the end of 2019.
In nine and a half seasons in the sport, and 166 starts, the Le Mans 24 Hours winner has yet to stand on the podium – a Formula One record – with a best result of fourth.
"If you look across the three years, we can't be entirely happy with everything that we've done," told reporters ahead of Sunday's German Grand Prix at Hockenheim.
"Nevertheless, the outlook is still good. We still see light at the end of the tunnel and we believe we can still catch up to some extent.
"We'll see what happens in the future and what happens to me as well. As for now, there's nothing set in stone but I think it's quite likely that I will remain with the team."
07/23/19 Joe Saward has suggested Renault could get their Frenchman and Hulkenberg could make the move to Haas.
"I don't think Grosjean will be out of Haas before the end of the season, or he must make it crazy by driving into Magnussen again," Saward told the Missed Apex podcast.
"The problem is that if you fire Grosjean you must have a better replacement. I heard wild stories about Emerson Fittipaldi Jr., but he doesn't even have a super license yet.
"Esteban Ocon will not go to Haas. He is waiting for a seat at Mercedes and will not want to waste his time with Haas F1. It is more likely that Nico Hulkenberg will replace Grosjean at the end of the season and that Ocon will fill the gap with Renault that the German leaves behind."
Ocon, a French driver in the French team. The other rumor on these pages places Grosjean in Formula E.
It all makes sense.
07/23/19 (GMM) Esteban Ocon has not denied rumors that he is a top candidate for a seat at Haas or Williams for 2020.
The Frenchman, who is still strongly backed by Mercedes, lost his seat at Mercedes-powered Force India (now Racing Point) at the end of last year.
He is currently Mercedes' reserve driver, but says the German team would be happy for him to return to the grid next year — even without Mercedes power.
One rumor is that he could replace Romain Grosjean at Ferrari-powered Haas.
When asked specifically by RMC Sport if he is interested in a seat at the American team, Ocon answered: "What interests me the most is being able to race again in Formula 1.
"It is difficult for me not to race this year," he added. "The news last year that I will not be among the 20 drivers on the grid was hard to swallow, especially given my performances."
Ocon was also asked about rumors he might replace the under performing Robert Kubica at Williams.
The 22-year-old said: "All the options remain alive, because Mercedes is open-minded even if it's with another engine manufacturer.
"I can be loaned, that's not a problem. My main goal is to drive in the official Mercedes team, but anything is possible," Ocon added.
As for the rumors more generally, he continued: "As long as they are about you, it's a good thing. It shows that F1 as a whole has not forgotten about you.
"My management is working very hard to find solutions for me. Let's just hope we find one very quickly."
Auto Bild claims that if Grosjean is ousted at Haas, that French driver could move to Formula E with the championship-winning DS Techeetah team.
07/11/19 (GMM) Esteban Ocon's chances of returning to the Formula 1 grid next year stand at "100 per cent".
That is the claim of Matthew Carter, the former chief executive of the now defunct Lotus team.
Frenchman Ocon had to sit out 2019 as Mercedes' reserve driver, having lost his Force India seat. Toto Wolff slammed Renault for supposedly reneging on a deal to accommodate Ocon this season.
"Esteban 100 per cent was supposed to go to Renault," Carter told the Missed Apex podcast.
"100 per cent I heard that he will be racing next year. I heard from sources that he will be driving at Mercedes next year," he added.
If true, that would be bad news for Valtteri Bottas, whose current Mercedes contract is for one year only.