Herta and Steinbrenner to move to Andretti, not Meyer Shank (2nd Update)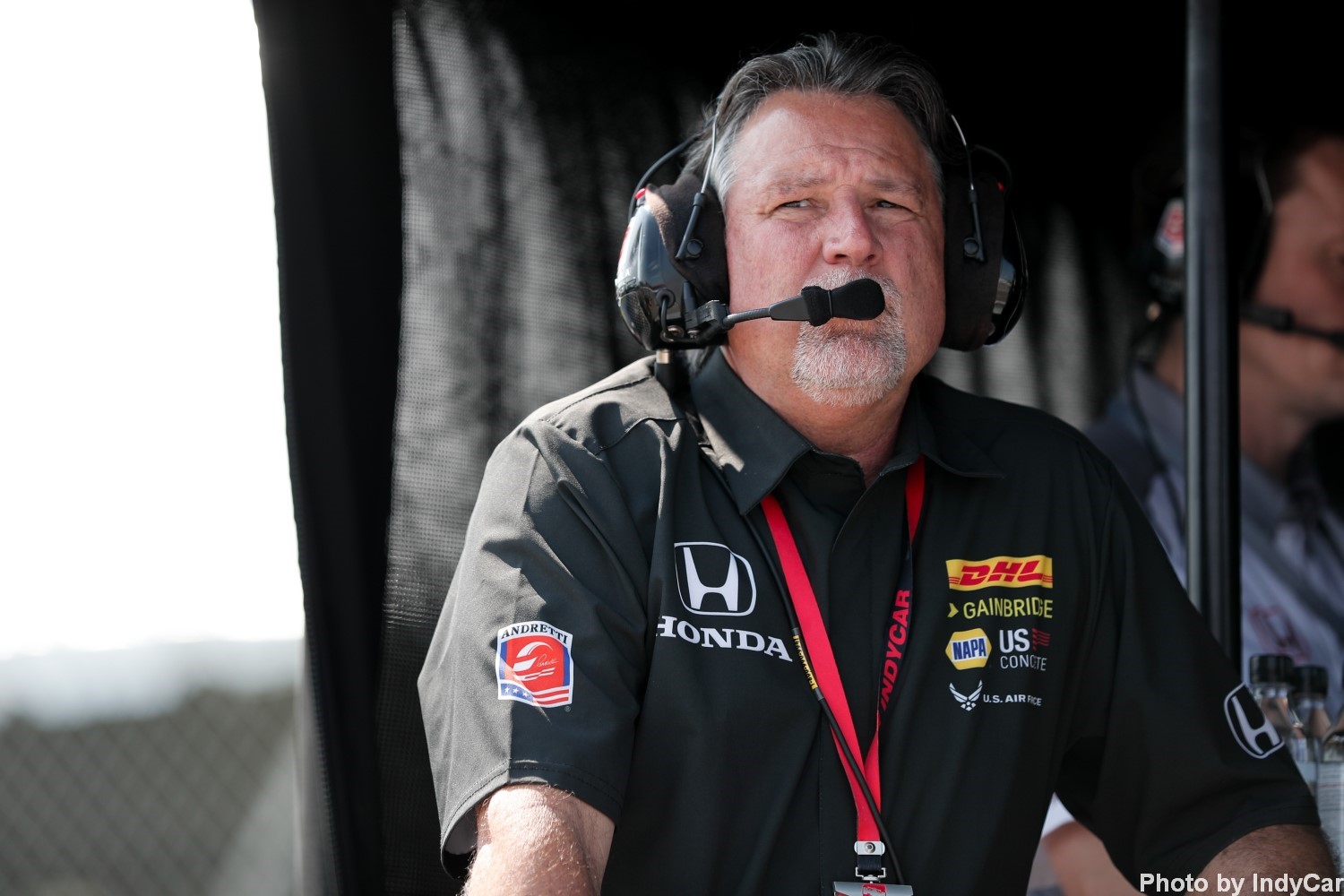 Michael Andretti to make room for Herta and run a 5th car
UPDATE Team owner Michael Andretti is confident a fifth entry for Andretti Autosport in 2020 will likely include Colton Herta moving over from Harding as previously rumored, with George Michael Steinbrenner, IV moving too.
We originally rumored that they would be a Satellite Team with Meyer Shank Racing, and of course we now know that is not the plan. However, we hear that Meyer Shank Racing could very well become a Satellite team to Andretti Autosport.
With AutoNation backing both Andretti Autosport and Meyer Shank Racing and driver Jack Harvey, and Meyer Shank being a previous satellite team to Andretti, all the stars are aligning for that to happen again.
08/17/19 We are downgrading this rumor today. We hear that Michael Andretti is likely to run Herta out of his shop and not put him in a satellite team like he did this year at Harding.
So Meyer Shank racing will likely stay a 1-car team and Andretti Autosport will run Herta, we assume somehow in association with George Steinbrenner IV, in a 5th car, in a similar fashion to how the #98 car is run in association with Bryan Herta and Marco Andretti. Our 2020 IndyCar Silly Season page has been updated accordingly.
Is Michael Andretti, therefore, spreading his team too thin with a 5-car operation?
Herta and Steinbrenner on the move?
08/16/19 A rumor here in the Pocono paddock is that Meyer Shank Racing, who will lose their affiliation with Arrow McLaren SP since that team is moving to Chevy, will reinstate their affiliation they used to have with Andretti Autosport for 2020.
But the realer kicker to the rumor is that Colton Herta (and sponsor George Steinbrenner IV) will move to the renamed Meyer Shank Steinbrenner Racing (MSSR) in 2020 and team with Jack Harvey in a quasi Andretti Autosport satellite team.
The team is expected to run two full-time cars for Herta and Harvey with engineering support from Andretti Autosport with Honda power.
If this rumor comes true, not sure what will happen to Mike Harding's team, at this juncture.
See our just released 2020 IndyCar Silly Season page which can always be found at the top of our Rumors Page