SPIED: Could This Be The 800 HP Plug-In Hybrid Chevrolet C8 Corvette?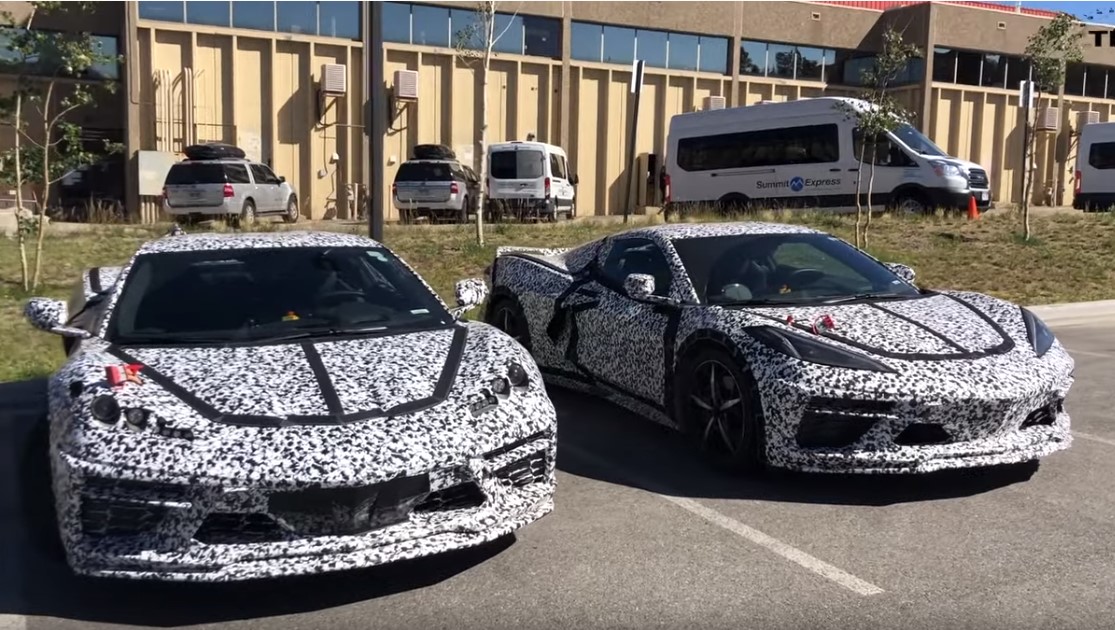 What are those orange connectors sticking out of the front hoods?
It is no secret that there will be at least one hybrid version of the new Chevrolet Corvette. Could it be hiding under those prototypes?
TFLnow recently stumbled upon a pair of C8 Corvette prototypes bathed in camouflage. This is quite interesting, because Chevrolet has already launched the car officially since mid-July. Are those some of the test mules used previously, or something more?
The most eye-catching aspect of these two is that they have thick orange cables sticking out of their hoods, a tell-tail sign that they, more likely than not, feature some form of electrification that's been made possible by the GM Global B architecture that underpins the new 'Vette.