IndyCar: Overheard at Pocono and Gateway – Saturday (2nd Update)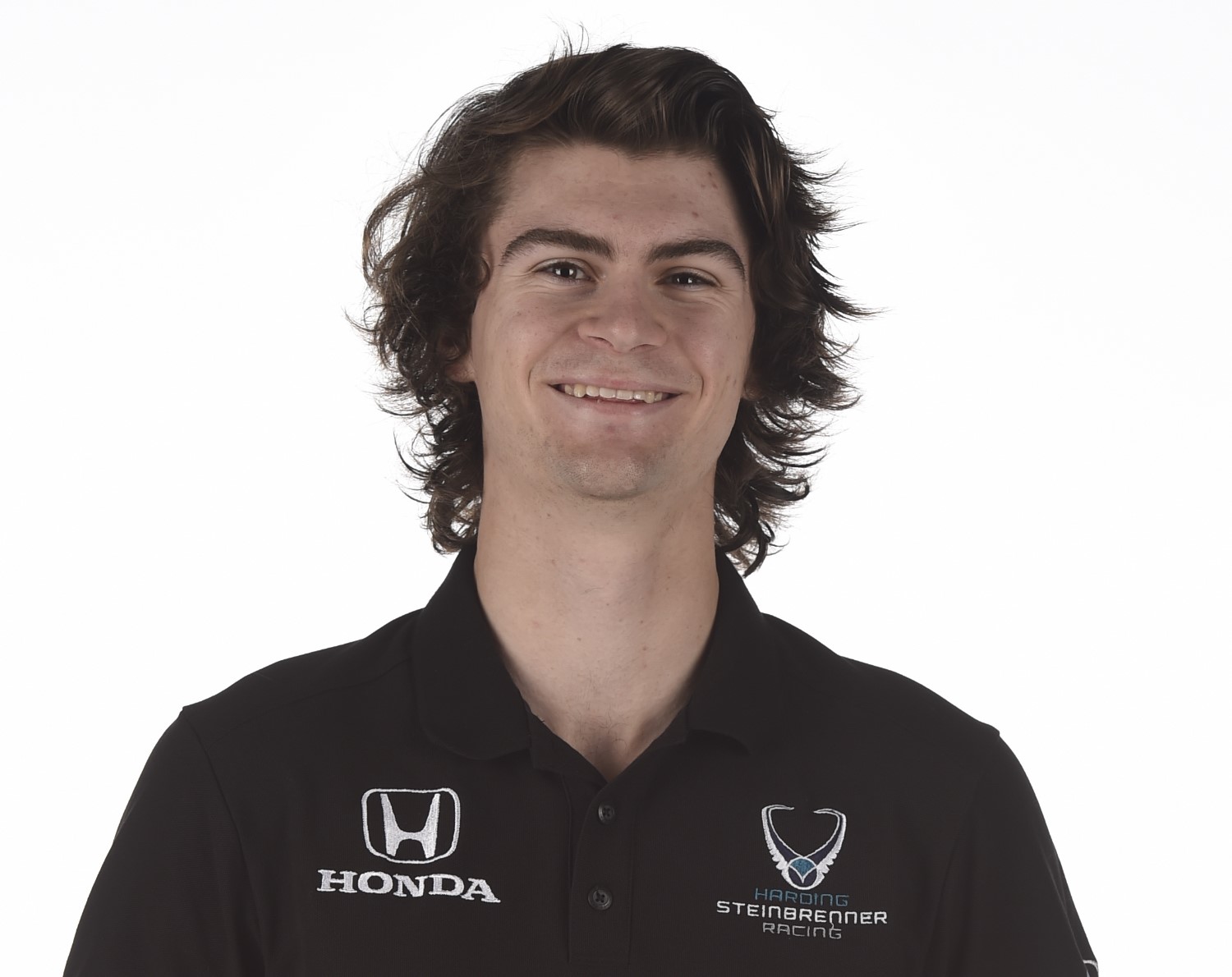 Herta will either drive the #88 or the #98 in 2020
UPDATE Here in the Gateway paddock the word is that Colton Herta will indeed drive the 5th Andretti Autosport Honda in 2020 as we rumored as 'fact' at Pocono, and Conor Daly will drive the 6th entry in the Indy 500. If Marco Andretti finally realizes that another driver could do a better job in the #98, and he steps aside to learn the ropes of running the team with his father, then Herta would drive the #98 next year.
If Andretti doesn't do what's right, and continues to circulate at the back and ruin the Andretti name, then Herta will drive the #88.
George Steinbrenner IV told us at Pocono that he will still be involved wherever Colton lands. We also hear Andretti does not really have the money to properly run five full-time cars, will be spread too thin and all five cars will likely suffer.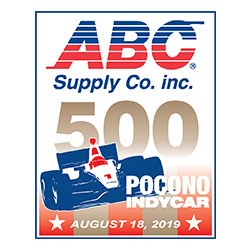 Will the ABC Supply 500 be on the 2020 IndyCar calendar? IndyCar is not even returning Pocono's calls
08/18/19 As for the rumor about Herta moving to Meyer Shank Steinbrenner Racing in 2020 below – that is not happening – see this updated rumor on where Herta will drive in 2020.
08/17/19 There's been a lot of chatter in the paddock here at Pocono Raceway this weekend, and we'll start with the event itself. Word is Pocono Raceway really wants to keep an IndyCar race and they have made several generous offers to IndyCar. Remember, the track is hosting only one NASCAR weekend in 2020. Also, on Thursday they brought in a contingent from the Pennsylvania State Bureau of Tourism to look over the track and rumor has it that the track has asked the bureau to help save this race.
Of course, they can help with strong advertising for this race. However, in our opinion, what this race really needs is front money to bring in two big concert names for an IndyCar race.
One concert would be Saturday night in the infield to draw a huge camper crowd. The 2nd concert would need to start immediately following the Pocono 500 with a mobile stage rolled onto the pit straight right after the race. If they bring in the right rock bands we predict over 50 thousand would show up. Concert ticket holders would get a free race ticket.
One can hope someone does something to save this race but Pocono bosses told NBC Sports IndyCar is not even returning their calls so that indicates to us they are leaving Pocono and heading to the 3/4 mile NASCAR Richmond oval where IndyCar will fail again.
At AJ Foyt Racing we hear AJ won't be coming to anymore races this year – he's not enamored with how the team is performing and his knees are bothering him. The team has now brought in veteran engineer Don Halliday to help figure out what the team is missing and immediately the team was fast today.. Halliday worked for the team in 2012. As for drivers for next year we hear nothing is set yet so our 2020 IndyCar Silly Season page for AJ Foyt Racing still stands.
We heard Conor Daly is all but confirmed to return to Andretti Autosport as the 5th car for the 2020 Indy 500 with backing from USAF, but with Herta running a 5th Andretti car (see update), would Daly then be the 6th Indy 500 entry for Andretti? Check it out on our 2020 IndyCar Silly Season page.
Word is that Dale Coyne will again run a 2-car team. While Bourdais is signed to drive the #18 Honda we hear there is a very good chance rookie sensation Santino Ferrucci will be back in the #19.
The same cannot be said for Ed Jones returning to Ed Carpenter Racing. When we asked him if he knew what he is doing for next year he said "he really does not know yet, but whatever I do I want to be in a competitive ride. Stay tuned things can change quickly," he told us. While he did not say so, just by his demeanor we sensed Jones might be looking to race elsewhere in 2020.
As for James Hinchcliffe staying with Arrow McLaren SP, we're hearing conflicting stories. We know Honda wants to keep Hinchcliffe (because he is a big spokesperson for them) and we hear Schmidt had to pay Honda to break their Honda contract and that Honda may use that money to break Hinchcliffe's contract and move him into another Honda powered car. Other sources tell us they think Hinchcliffe will stay because he has no better team to move to.
We are hearing that Charlie Kimball has found more sponsorship money and intends to be back full-time in 2020. Will that mean back with Carlin, or would he perhaps takes Ed Jones' seat at Ed Carpenter Racing if Jones leaves?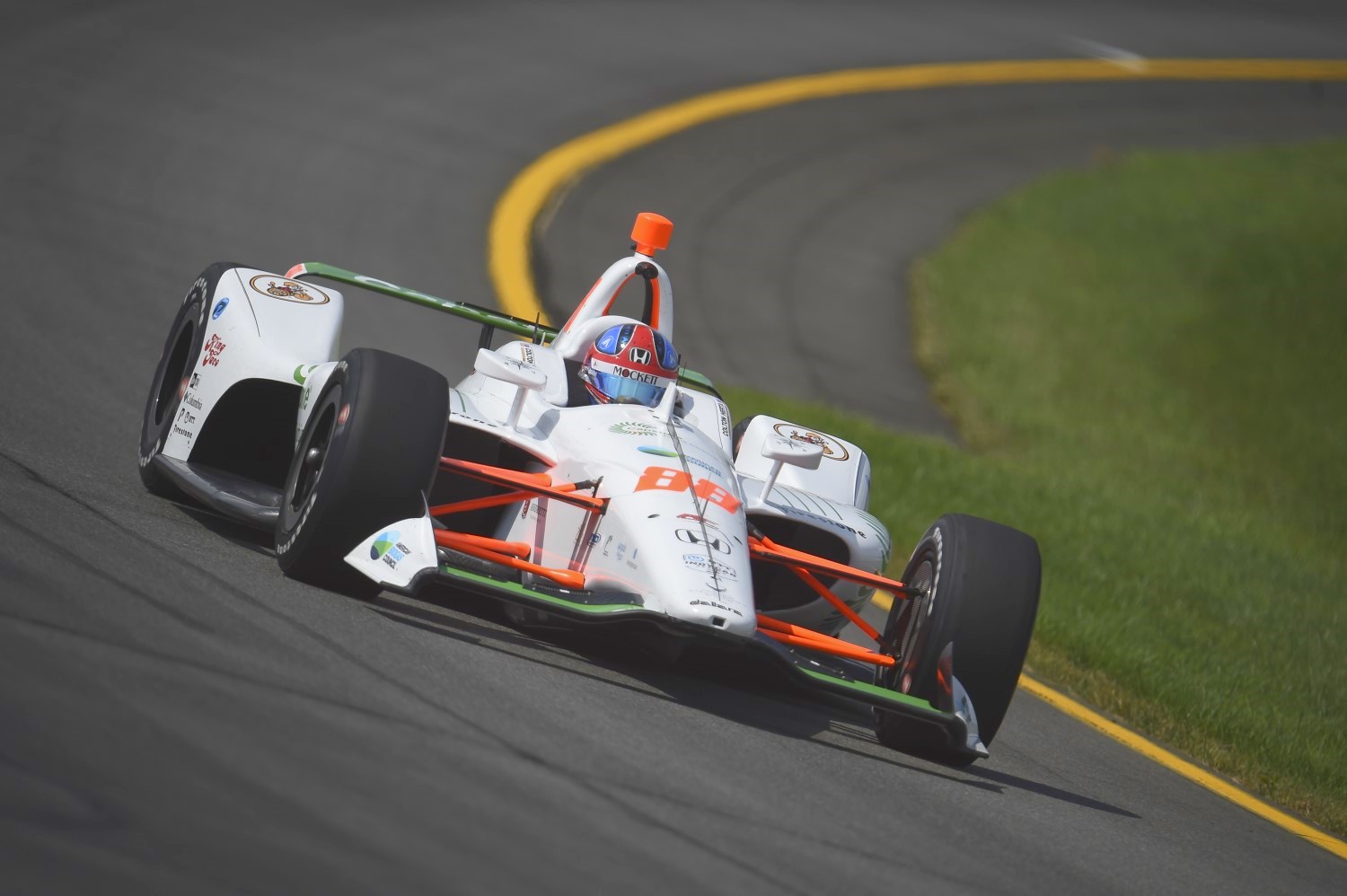 Herta will drive a 5th Andretti Autosport car in 2020
As for the rumor of Herta to Meyer Shank with Steinbrenner, we hear there might be some meat on this bone. Apparently, Mike Harding might be calling it quits as a team owner, and if true that supports what we heard about Herta leaving. With AutoNation sponsoring Mike Shank's Jack Harvey full-time in 2020, and with AutoNation's ties to Ryan Hunter-Reay and Andretti Autosport, that is another piece of the puzzle of Mike Shank associating with Andretti Autosport..
Mike Shank is not here at Pocono so we have to chase him down but as of a week ago we are told he was set running just one car, not two, in 2020. If Harding shuts down, would his crew consider moving from Indy to the east side of Columbus, Ohio where the Meyer Shank shop is? Somehow we doubt that.
As far as on-track action the drivers are not happy with the bumps in Turn 2 – much worse this year – and the seam going into Turn 3 really grabs the car. Sunday's winner is going to earn it.
In closing we hear the 2020 IndyCar schedule will be released between the Portland race and the season finale at Laguna Seca and Richmond will be on it. Whether Pocono is also on it remains to be seen.
Mark C. reporting from Pocono