Who will replace Gasly? (10th Update)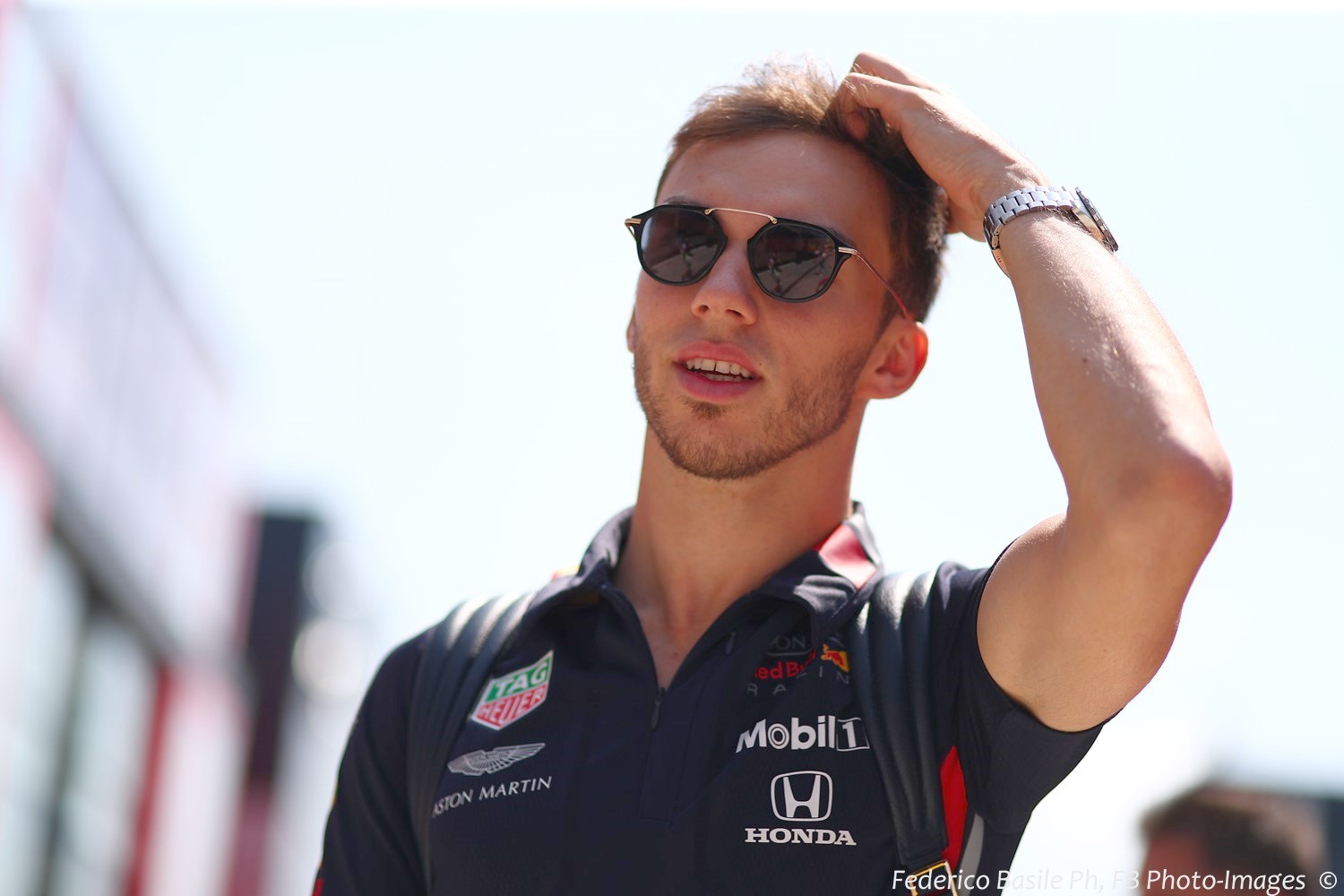 Gasly scratches his head in wonderment after being lapped by his teammate again
UPDATE This rumor is upgraded to 'fact' today. Gasly is out as we have rumored for a long time, Albon is in per this announcement.
08/06/19 (GMM) Christian Horner says it is "essential" that Red Bull has two cars near the front of the F1 field.
And with Max Verstappen currently electrifying the sport, it is clear that he is referring to the Dutchman's struggling teammate Pierre Gasly.
Amid rumors he is about to lose his seat, Frenchman Gasly recently improved his form but he was struggling once again in Hungary last weekend.
"If we want to have a chance in the constructors' championship against Ferrari, it is essential that we have two competitive cars," team boss Horner said.
"The problem for Gasly is that he is not in the top group at all."
He was speaking after the race in Budapest, insisting: "We shouldn't be fighting against Saubers and McLarens, but Ferraris and Mercedes."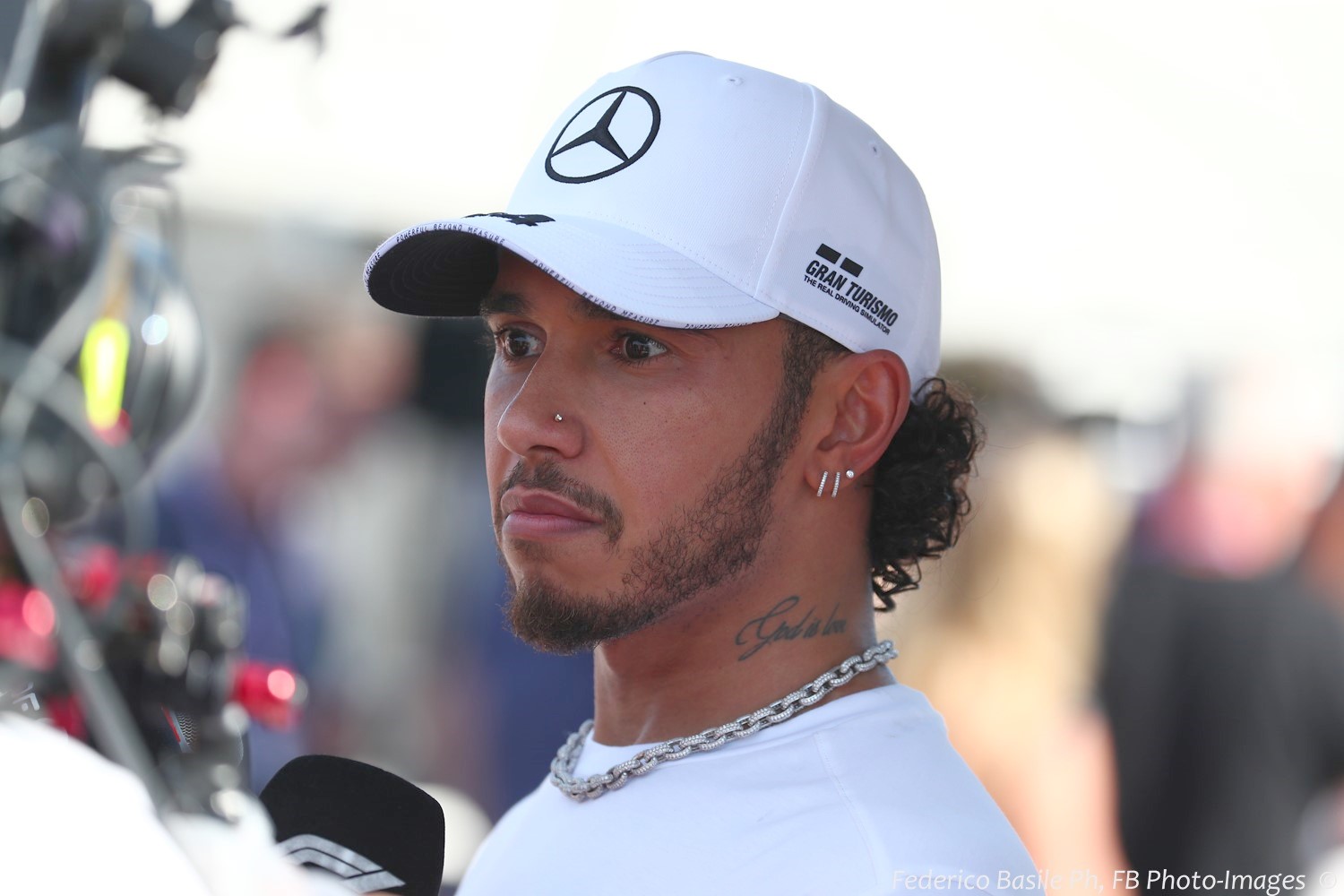 When asked by reporters in Hungary Hamilton said Fernando Alonso should replace Gasly
Gasly's situation has re-ignited speculation that the 23-year-old's short career at the top Red Bull team may end imminently.
Some believe Gasly should even be worried about getting a phone call from the notorious Dr Helmut Marko during the next few weeks.
"It's the summer break now, then we'll see," Marko told motorsport-magazin.com.
Horner says Gasly certainly has some thinking to do in August.
"During the break, Pierre needs to think about his performances in the first half of the season and draw some conclusions," he said.
"We plan to leave him in the team until the end of the season, but I would really like to see him achieving better results in our car."
After winning in Hungary, Lewis Hamilton suggested that his old McLaren teammate Fernando Alonso might be a good next teammate for Verstappen.
"The sport needs the best drivers in the best seats and there is still at least a seat available that's good enough for winning and he's good enough for winning so it wouldn't be such a bad thing," he said.
All top-3 teams have already said they have no room for Alonso in 2020
08/05/19 Pierre Gasly was lapped by his teammate Max Verstappen yet again Sunday and said he needs to understand his loss of pace after Friday in Hungary. But it could be lack of talent.
Gasly said he had a "difficult" weekend after a "strong Friday" at the Hungaroring. "Things started pretty well during the weekend. Then from FP3 onwards I lost a lot of pace and struggled a lot more with grip in general.
"Qualifying was difficult. It was the case it wasn't maximized but we clearly didn't have the similar pace to fight at the top. And today was again the same. Need to understand exactly why we lost so much pace and struggled that much and come back stronger in Spa."
"At the start I had a bit of wheelspin and then after with the medium tires I was a bit sandwiched in turn one," he explained. "I was quite close with Kimi Raikkonen in turn two. So I lost quite a lot at the start which didn't help in the race.
"But even after that we didn't really have the pace to do anything. I think that's the main thing to analyze. We scored a couple of points but for sure not the points we wanted. We'll sit down with the guys and work together to find out what's happened."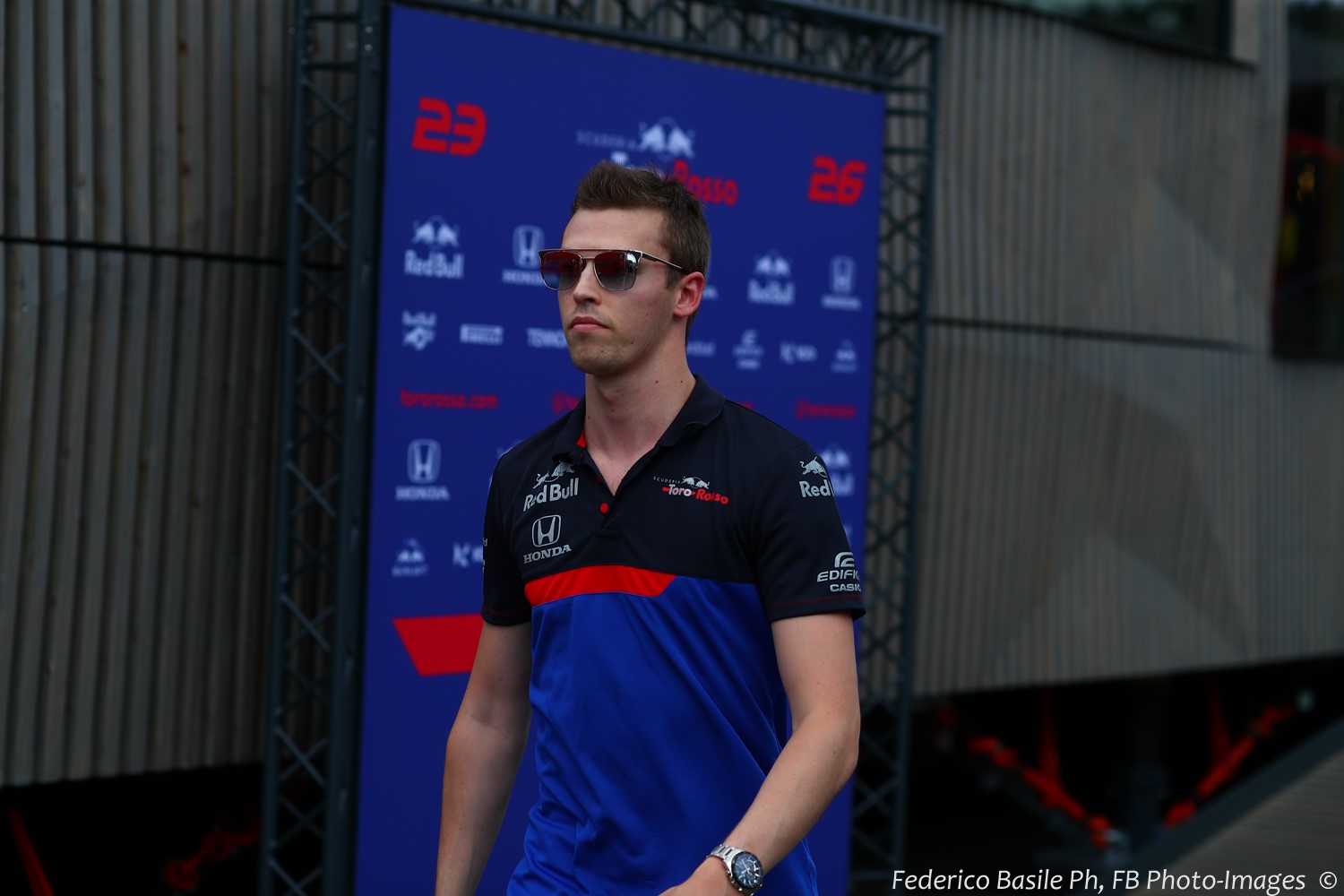 Daniil Kvyat in Austria
07/12/19 (GMM) Daniil Kvyat insists he is "calm" amid speculation about Pierre Gasly's future at Red Bull.
With Gasly struggling at the senior team, boss Christian Horner told the media this week that the Frenchman needs to do a "control-alt-delete" reset.
"What I listen to is what is said inside when we are together at the factory," Gasly said at Silverstone.
"I'm pretty confident we will see changes and improvements soon. There is not much else to say."
If Gasly does not improve, former team driver Kvyat, currently at Toro Rosso, is in pole position to replace him.
"I do not look at other teams," the Russian said on Thursday.
"When the right moment comes, we will look at next season, negotiate and make a decision.
"For now everything is very calm and develops as it should. I have no news on this topic," Kvyat added.
07/03/19 (GMM) Christian Horner has moved to play down rampant speculation about Pierre Gasly's future at Red Bull.
Dr Helmut Marko said after Austria that the French driver's performance in 2019 has been "unacceptable", which gave fresh fuel to rumors Gasly will soon be axed.
"He is our driver," Red Bull team boss Horner told Auto Motor und Sport when asked about Gasly.
"We will continue to work on it and try to get the best out of him.
"He's going through a difficult time at the moment, but we're supporting him by all means to get through the valley and tease out the talent that's in him."
Horner thinks the fact that Gasly's teammate Max Verstappen is not helping.
"That puts additional pressure on him, week after week," he said.
As for the rumors Gasly will soon be axed, however, Horner commented: "There is currently no intention to exchange Pierre.
"We know what he can do. We have to press control-alt-delete in his head and start again," he added.
For his part, 23-year-old Gasly also said he will keep trying to "figure out what I can do better".
"There are things that I can do better with this car," he said. "Because I do not feel that I am driving it as I would like right now.
"Of course I'm not happy with my performance, but I know I am capable of much more."
Gasly said he is aware of the speculation about his future.
"Of course I hear a lot of negatives," he said. "Sometimes it is justified and sometimes it's not.
"But it's part of the job and you just have to deal with it sometimes," he is quoted by Speed Week.
"But at the end of the day, all I can do is focus on myself and try to figure out what I can do better."
06/28/19 (GMM) Daniil Kvyat has played down rumors he is first in line for Pierre Gasly's job at Red Bull.
Dr Helmut Marko says Gasly's place is safe for the rest of 2019, but it is clear the Frenchman is struggling alongside Max Verstappen.
"I am adapting myself to the car but the team is also trying to adapt the car to me," Gasly said in Austria.
He insisted he is "not worried" about losing his seat.
But that is not stopping the rumors linking Russian Kvyat with a return to Red Bull.
The Russian has returned to the Red Bull camp after a similar Gasly-like struggle a few years ago. Marko and Toro Rosso boss Franz Tost say he is now more mature.
When asked about the rumors, Kvyat said in Austria: "There are always rumors, but they have no effect on my work.
"I'm working well with my team, and at the moment I'm focused only on working with Toro Rosso.
"Before the season started, I wanted my results to speak for me, and I'm going to stick with that approach. Let's see what happens afterwards."
Kvyat did not want to refer specifically to Gasly's struggle, declaring: "I don't know what the situation is with them now, but I think it's hard to compare with my time.
"I only know that I am a completely different driver now than I was then."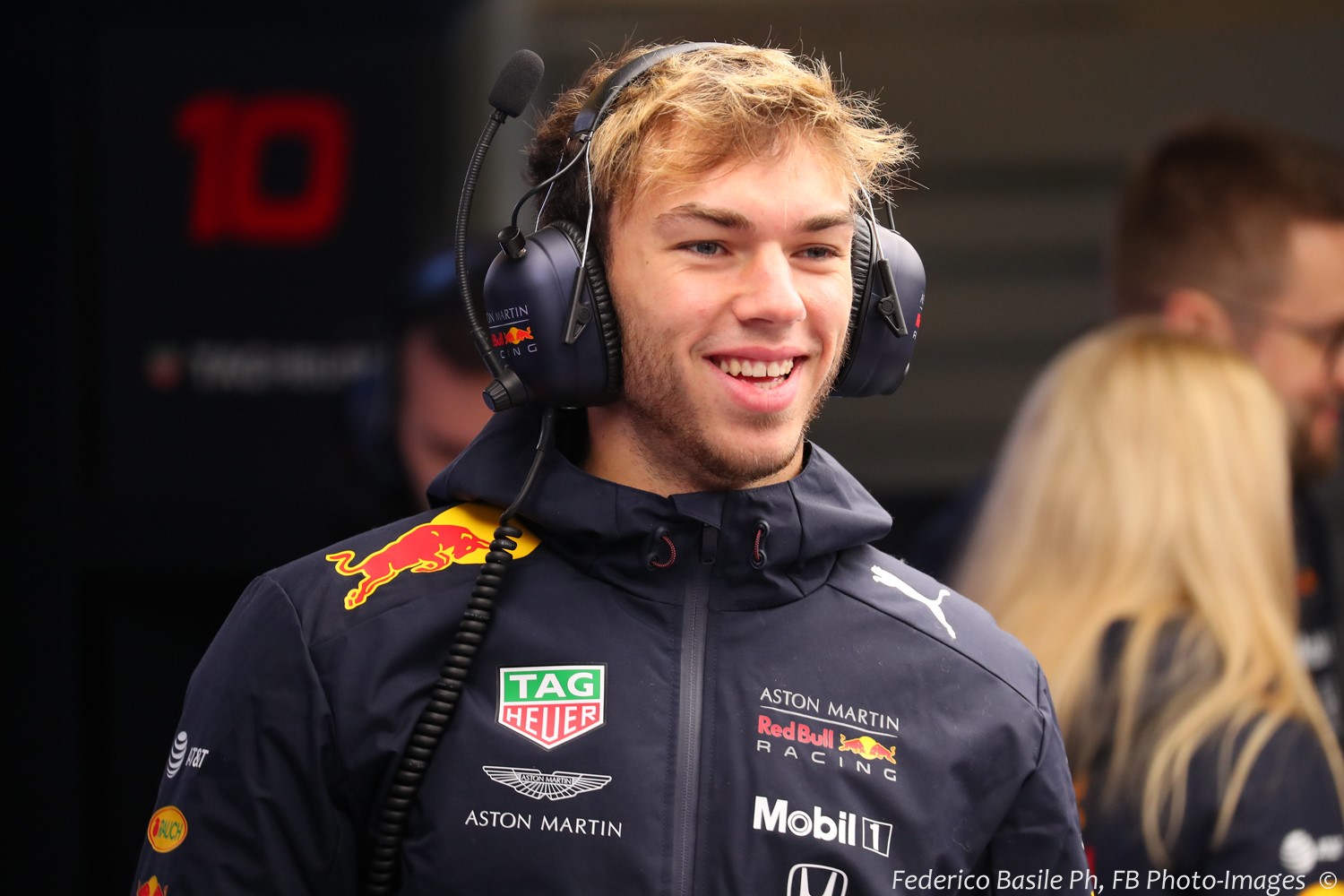 Gasly's safe for now
06/27/19 (GMM) Dr Helmut Marko says Red Bull has "no intention" of axing Pierre Gasly.
Gasly arrived from Toro Rosso this year to replace Daniel Ricciardo, but has struggled to get up to speed alongside Max Verstappen.
Franz Tost, the Toro Rosso boss, told the German podcast meinsportpodcast that Daniil Kvyat would make a good replacement.
"I don't think Red Bull would lose face by taking him back," he said.
But at a pre-Austrian GP event in Graz, Marko said Red Bull is determined to keep trying to get Frenchman Gasly up to speed.
"He's working hard with the team, which is why he is in the simulator today and not here," said the Red Bull official.
"We have no intention of changing him. Gasly is working with a young race engineer which certainly didn't help, and he lost a lot of confidence with the two accidents in Barcelona.
"But he has also had some strong races. We will work together to bring him forward," Marko added.
However, Marko said Red Bull will turn its attention to the identity of Verstappen's teammate for 2019 in "September or October".
He played down suggestions Sebastian Vettel could return to Red Bull from Ferrari.
"As you know, nothing is impossible in Formula 1," Marko said.
"But Sebastian has a contract with Ferrari in 2020."
Finally, Marko named the teams that are blocking the resurrection of Pirelli's 2018 tires, as he claims the current design only favors Mercedes.
"Six teams want the change and Pirelli could do it in a few weeks. But four teams – the three Mercedes teams and McLaren – are against it," said Marko.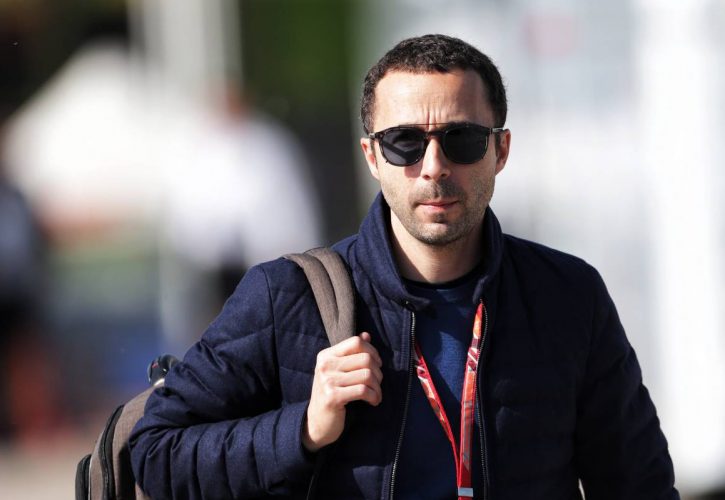 Nick Todt met with Marko at Paul Ricard
06/25/19 (GMM) Dr Helmut Marko has denied speculation Red Bull is preparing to oust struggling driver Pierre Gasly.
Frenchman Gasly, 23, was promoted to replace Daniel Ricciardo at the senior Red Bull team but has notably struggled alongside Max Verstappen.
Team boss Christian Horner even admitted to feeling personal "frustration" about Gasly's lackluster performance in France last weekend.
In that climate, it was notable that Marko – Red Bull's driver chief – was spotted in conversation with Daniil Kvyat's manager Nicolas Todt at Paul Ricard.
But Marko said reports Red Bull might swap Gasly for Kvyat are wide of the mark.
"No, that's a false rumor," he told Motorsport-Magazin.com.
"Last week it was Nico Hulkenberg who was the replacement, now it's Kvyat."
Marko played down his meeting with Kvyat's manager Todt, insisting: "I talk to a lot of people. I also talked to his (Todt's) father Jean."
But when asked if Gasly should be worried, Marko answered: "He should be worried about his speed in France, but we plan to end the season with Gasly."
Marko says Gasly's car will also be "checked completely" before the Austrian GP to make sure the lack of pace was not due to a technical problem.
Gasly had said: "I've never felt the car like that. I have no answer as to why it was like that."
Notwithstanding Marko's comments, former F1 driver Giedo van der Garde thinks Gasly's cockpit is in danger.
"They could try Alexander Albon, as he is doing well," he told the Dutch publication Formule 1.
"Whoever it is, they might be one or two tenths slower than Max, but five tenths is just too much.
"Gasly is a really good driver, but coming to a team like Red Bull with a teammate like Verstappen, you feel the pressure and it becomes very difficult.
"As the English say, he has cracked under the pressure. I give Gasly until the summer break, and if things don't get better, Red Bull will look at what to do," van der Garde added.
06/24/19 Pierre Gasly had a French Grand Prix to forget, adding plenty of fuel to the fire regarding rumors that he may fail to see out the 2019 season with Red Bull. Gasly finished 11th in Le Castellet, but was promoted to a point-paying place by Daniel Ricciardo's post-race penalty.
Red Bull team principal Christian Horner could not add any gloss to Gasly's performance in his home race, revealing his disappointment at Gasly's inability to make good on the track position given to him by smart strategy and a rapid pit-stop.
Gasly was promoted from Toro Rosso in the aftermath of Daniel Ricciardo's shock departure to Renault and Red Bull have made little secret of the fact that the move came earlier than they had hoped for the Frenchman.
He has struggled to get up to speed after eight races, regularly finishing several places down on team-mate Max Verstappen and qualifying behind him in every race bar Canada last time out when the Dutchman had his Q2 flying lap cancelled by a red flag.
Red Bull have shown no qualms with dispensing of under performing drivers in the past and last made a mid-season change in the main team when Verstappen replaced Daniil Kvyat.
Somewhat remarkably, Kvyat is the likely candidate to replace Gasly if such a decision is taken in 2019.
The Russian returned to Toro Rosso for 2019 and has performed impressively, scoring points in four races this year.
Red Bull motorsport Dr Helmut Marko was spotted in discussion with Kvyat's manager Nicolas Todt over the weekend at Paul Ricard, but remains insistent that the plan remains to stick with Gasly for the year.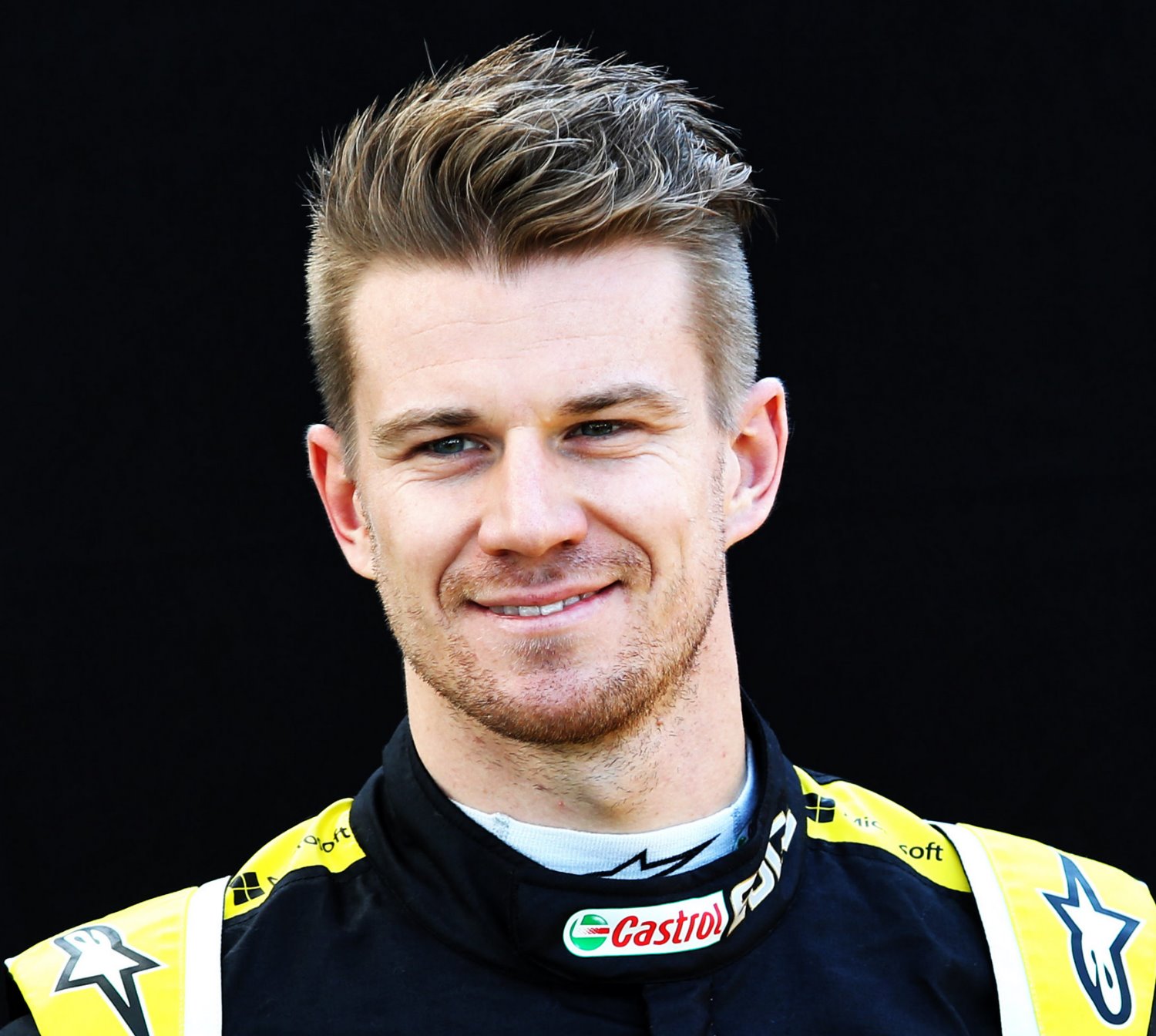 Nico Hulkenberg
06/03/19 Dr Helmut Marko has slammed reports linking Nico Hulkenberg with Red Bull for 2020.
It has been claimed the German, who has looked strong alongside former Red Bull star Daniel Ricciardo at Renault this year, could replace Pierre Gasly for 2020.
But also rumored is that Max Verstappen could head to Mercedes, making Hulkenberg an ideal candidate to be the new Red Bull 'number 1'.
"These rumors are so far-fetched that I or we do not even want to comment on them anymore," Dr Marko, who heads the Red Bull driver program, told Auto Bild.
"It's totally nonsense. That's what I told Gasly, who even called me," he added.
Another recent rumor is that Red Bull has lost a key engineer – Marco Adurno – to Ferrari.
Marko said: "That's right, but it's quite normal. There is a constant rotation at that engineering level between us, Ferrari and other teams so it's not worth mentioning."
He also admitted that Red Bull-Honda's best shot at winning a race in 2019 will probably not come this weekend in Canada.
"In Montreal, Ferrari stands a chance because of their strong engine," said Marko.
"Of course we will try everything, but our time will come at the latest from the race in Singapore, when Honda has the latest engine update and our car works much better with it."
05/31/19 Red Bull Racing has touched base with Nico Hulkenberg with a view of recruiting the Renault driver for him to act as a potential replacement in 2020 for the under-performing Pierre Gasly, according to F1's rumor mill.
The Frenchman has yet to match the pace of team mate Max Verstappen this season, with the latter scoring more than double the points of the former in 2019.
However, Red Bull team boss Christian Horner has defended Gasly's subdued performance relative to his team mate, insisting that clear signs of progress have emerged in the last few races.
But F1's silly season is telling everyone that Red Bull would rather be safe than sorry, and has thus engaged with Hulkenberg just in case Gasly fails to significantly improve.
According to the Italian edition of Motorsport.com, Helmut Marko initiated talks with the Hulk in Monaco last week.
The Red Bull motorsport boss is apparently impressed this season with the German driver's pace relative to Daniel Ricciardo, Renault's high-profile recruit who earned his credentials with Red Bull.
It may not be too late for Gasly, but it's definitely time for the Frenchman to perform in line with expectations.
However, the 23-year-old isn't stressed about his current state of affairs or the future.
"There's a couple of things that explains sometimes the lack of performance we have, that we know inside the team, and there's no need to really get stressed or worried," he said last weekend in Monaco.
"I think I need to stay focused on my job and extracting the best I can with the package I have and this is what I stay focused on at the moment.
"There's surely things I need to improve and adapt to this package but that's why I'm confident things are going better and better and we'll be able to extract even more performance in the coming races."
For Gasly, patience is a virtue when a driver joins a new team.
"For sure coming into a new team you want everything to be perfect from day one," he added.
"But objectively it's not possible and you've got to be patient and try and focus at improving every single detail to get the maximum out of it.
"For sure I would like the evolution to be faster than the rate we have now, but by staying focused on the work I need to do, [I need to] keep pushing the team and finding the direction with my engineer, who is also starting in Formula 1 now.
"Everything is taking a bit of time but we're going in the right direction, progressing, and hopefully we'll keep going like this and get even better results in the coming races."