Arrow SPM to switch to Chevy engines with McLaren and Herta (3rd Update)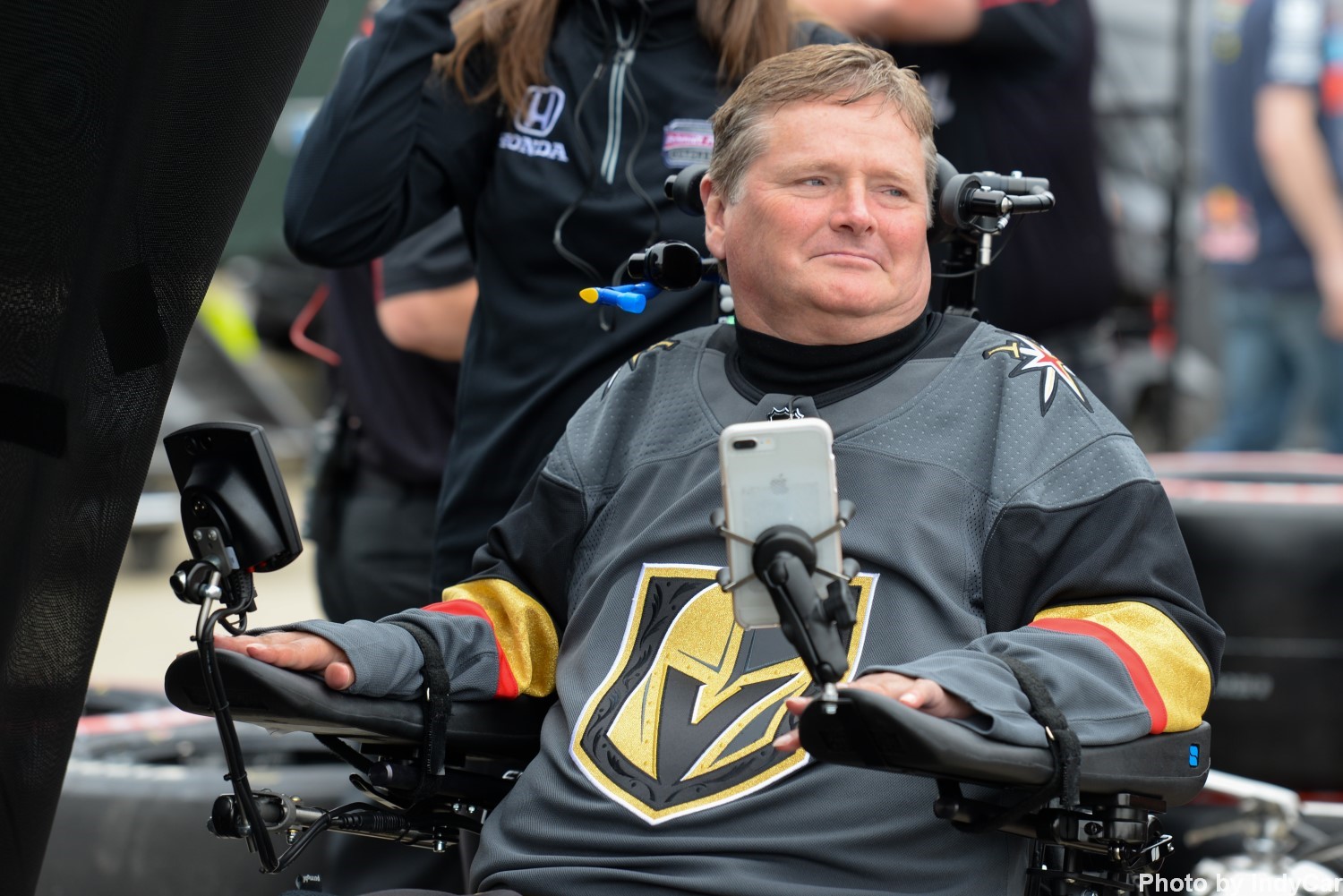 Sam Schmidt moves team to Chevy
UPDATE This rumor is upgraded to 'fact' with today's announcement. Still no word on Colton Herta as the driver……or will Fernando Alonso bite the bullet and make the move fulltime?
08/08/19 McLaren Racing is in the advanced stages of forming an IndyCar partnership for next year, according to sources, and the team could announce its new deal in the near future.
McLaren has been working on fielding a full-time entry in next year's NTT IndyCar Series, and Schmidt-Peterson Motorsports continues to be the team that sources say McLaren is most likely to align with.
In partnerships like this, SPM would help McLaren field an entry in the series by helping supply car parts and other key technology or even manpower. Adam Stern/SBD
It also would mean, as we have rumored, SPM will be switching to Chevy engines because Honda will not supply engines to McLaren.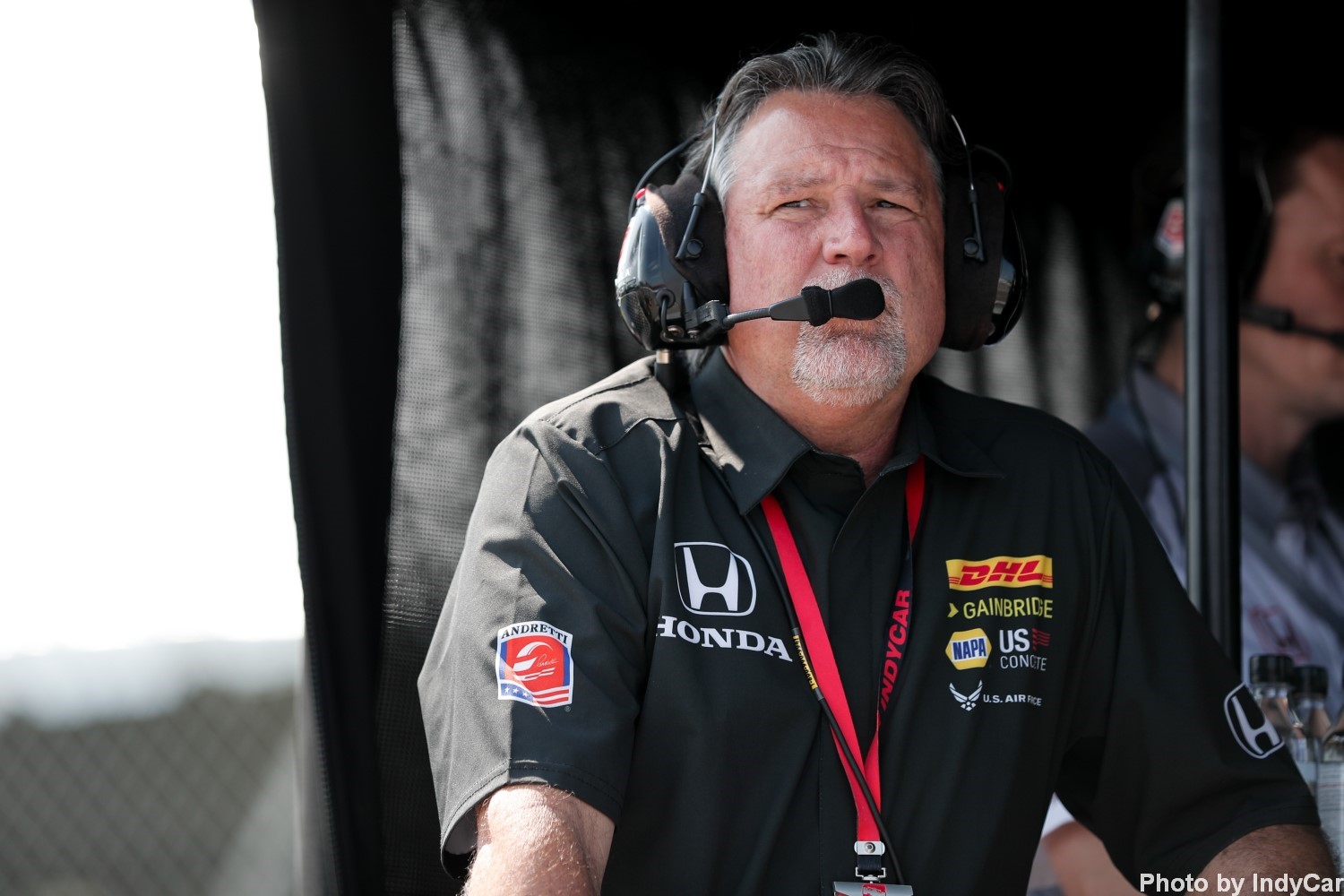 Michael Andretti aims to keep Herta in the fold, but McLaren is rumored to be offering him a big paycheck
07/31/19 Further to our rumor from two days ago, Sam Schmidt confirmed he has spoken to Zak Brown of McLaren about joining forces for a full-time IndyCar Series team in the future, but he would have to become a Chevrolet team for that to happen.
Now that Alexander Rossi has made his decision to stay with Andretti Autosport for at least the next three seasons, plus an option year, the focus shifts to Herta, who is in his first season with Harding Steinbrenner Racing.
"We are very interested in Colton Herta," Schmidt told NBCSports.com. "He is a very talented, young driver.
"I've heard that they (Harding Steinbrenner Racing) have an option as well as Michael Andretti. Now that the Alexander Rossi contract has been announced, who knows where that goes.
"Right now, we have another year on James Hinchcliffe's contract. Marcus Ericsson has said numerous times he wants to come back to our team. Right now, we are vetting that out fully to see where that stands for now, because we aren't running more than two cars next year.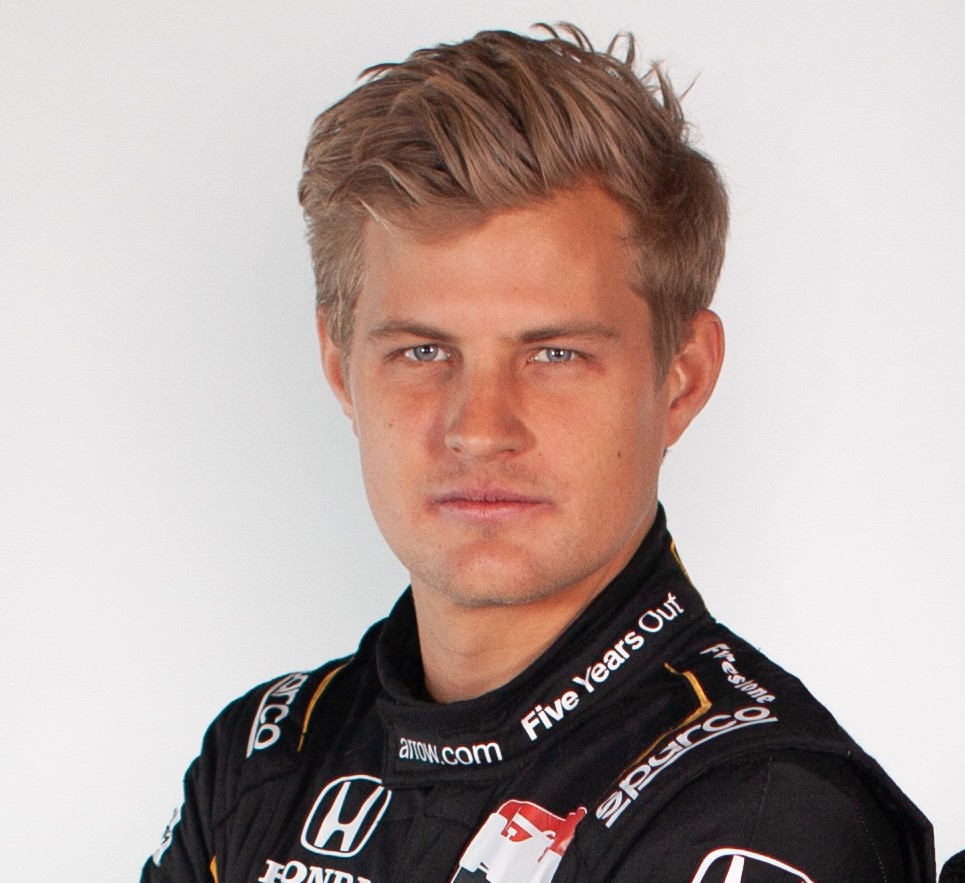 If Herta moves to SPM/McLaren, look for Ericsson to possibly take his money to Mike Harding's team
"Right now, from what I've heard they have options on Colton and Mike Harding is going to do everything he can to keep him in the seat. There is lots of speculation there."
Team owner Michael Andretti is also involved because he owns part of Herta's contract and uses Harding Steinbrenner Racing as a partnership team in IndyCar. That team has an engineering alliance with Andretti Technologies, and many of Herta's crewmembers came from Andretti Autosport.
"I have some control of Colton's contract," Andretti told NBCSports.com. "It's complicated, put it that way. If it stays in the family, I have control. If things fall apart, then everybody loses control. The goal is to keep it all going somehow. Unfortunately, the sponsorship they had is not coming through, and that is putting a lot of pressure on Mike Harding.
"We're trying to help them. I consider them friends – the Hardings and the Steinbrenners. We have to figure out how to help our friends, and that is what we are trying to do to keep him in our family.
"Obviously, we want to figure out how to keep him in our family. We want Colton to remain in our family. I was really happy we were able to do what we did. The goal is to keep it going. We've been watching and focusing on it to see if we can help. We will continue to work with Mike and the Steinbrenner's to figure out what we can do in the future."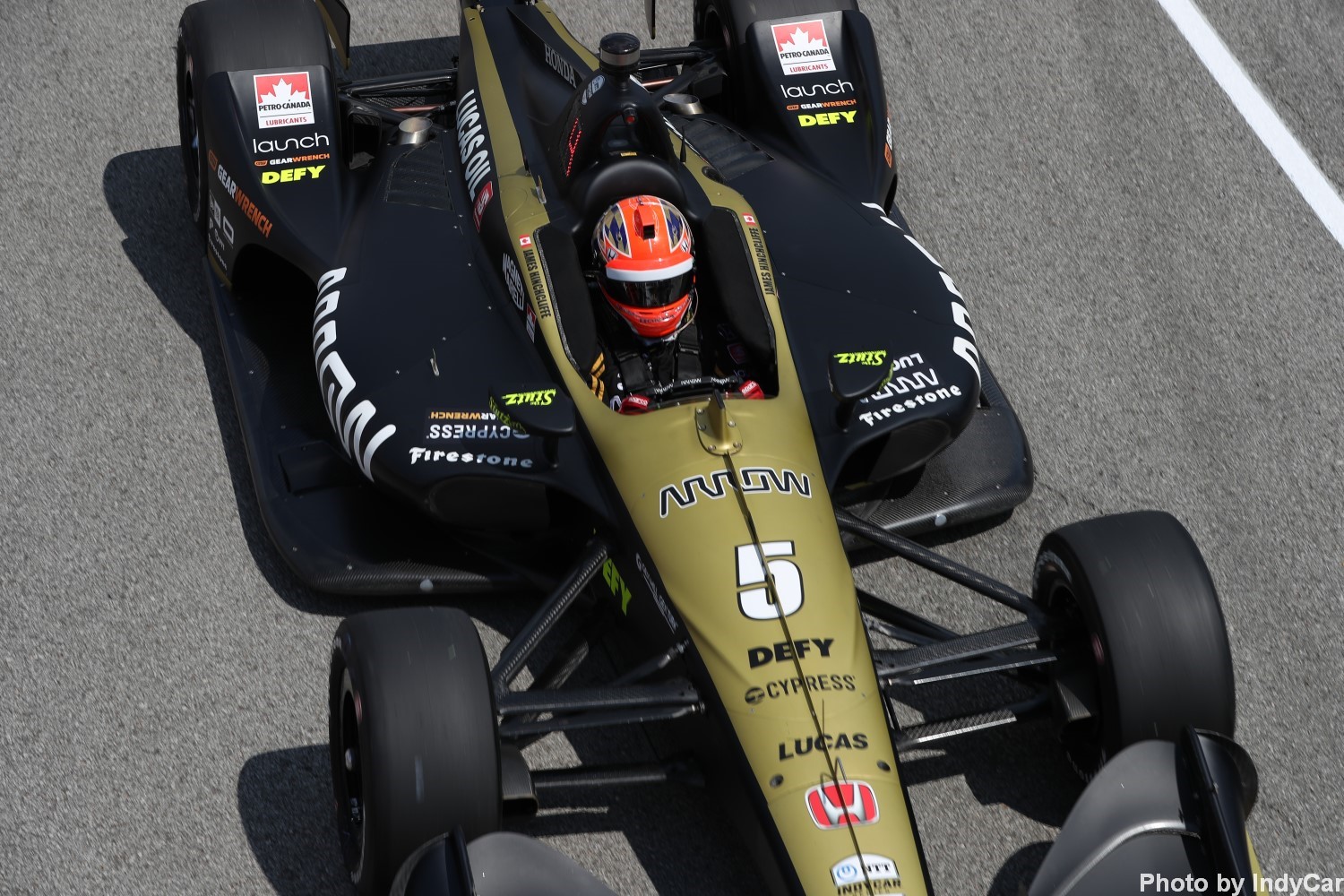 Hinchcliffe in the Arrow SPM Honda. Soon to be Chevy?
07/29/19 According to AR1.com sources, the struggling Arrow Schmidt Peterson Motorsports team will switch from Honda to Chevy power in 2020. There are two primary reasons:
1) There is not a 50/50 split in IndyCar between Chevy and Honda. For example last weekend there were 14 Hondas and only 9 Chevys
2) McLaren having failed to sign Alexander Rossi and form an alliance with Andretti Autosport, is looking for another partner. Word is that Arrow SPM will form an Alliance with McLaren who plan to enter IndyCar fulltime in 2020. McLaren is barred from running Honda engines, hence must run Chevy power. Therefore SPM has to also switch to Chevy in order to agree to form the alliance.
3) McLaren having failed to sign Alexander Rossi are now out to land American rookie Colton Herta
It all makes perfect sense and we'll see how it all plays out.