Hulkenberg to Formula E? (2nd Update)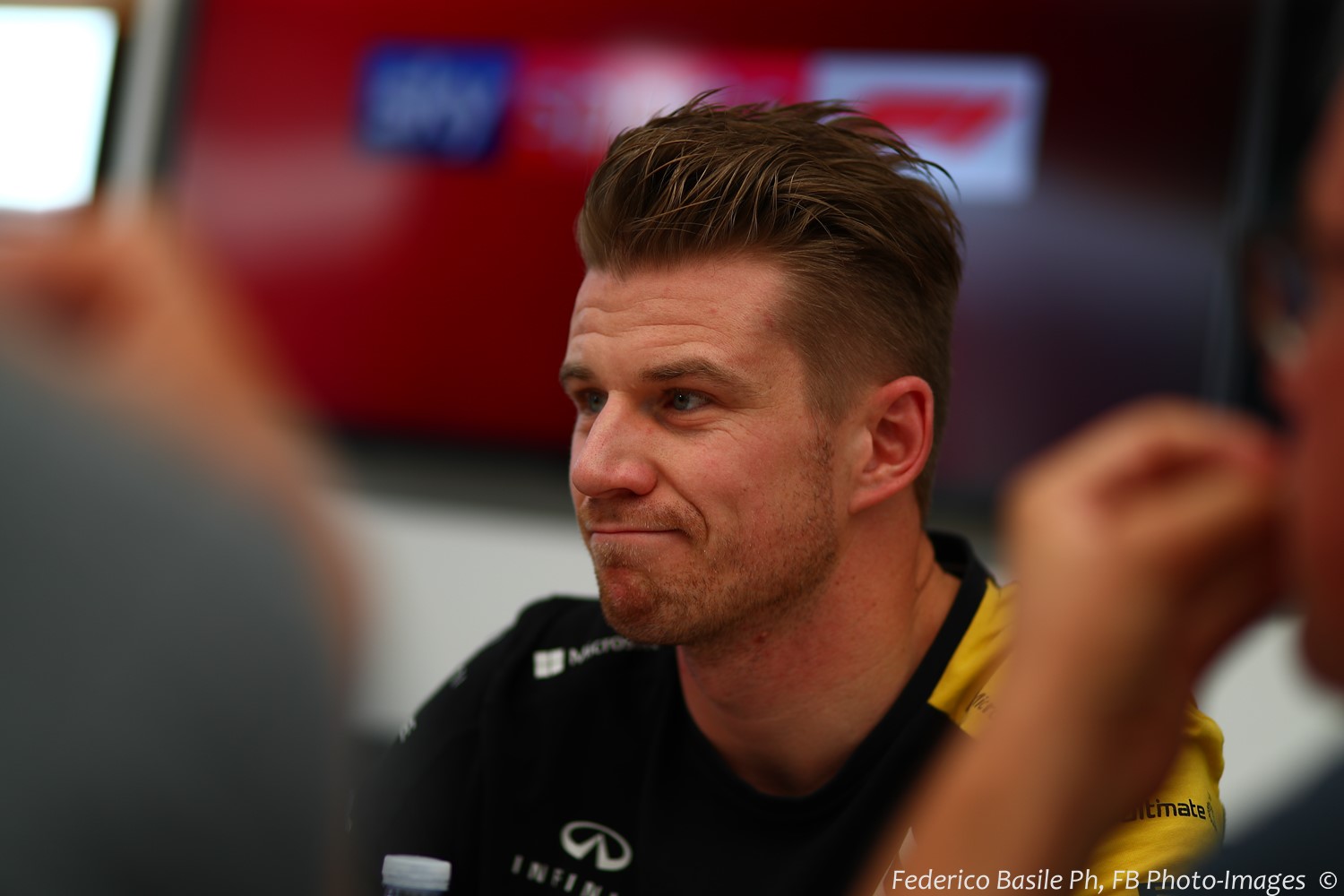 Hulkenberg.

AR1 Note:

He has never even had an F1 podium in all these years
UPDATE (GMM) Nico Hulkenberg says he is "not ready" to contemplate a switch to Formula E.
It is strongly rumored that if Haas shows the door to Romain Grosjean, the Frenchman will accept an offer he has already received from the all-electric series.
Renault driver Hulkenberg's F1 future is similarly uncertain, but he insists: "I'm not ready for Formula E yet. I like what I'm doing.
"It will obviously depend on the opportunities available, but for now, I'm focusing exclusively on Formula 1."
Renault is openly assessing its options for 2020, with Hulkenberg linked not only with a move to Formula E with Porsche but also with Grosjean's place at Haas.
"There are always rumors, it's like that in F1," 31-year-old German Hulkenberg said.
"I'm still pretty confident about staying in Formula 1. There is not much that has changed since last week."
07/27/19 (GMM) Cyril Abiteboul has hinted that Renault would like to re-sign Nico Hulkenberg for 2020.
The German driver is out of contract at the end of the season, and has been linked with a potential move to Haas.
According to the rumors, Hulkenberg could be replaced by Frenchman Esteban Ocon, who has confirmed that Mercedes is happy if he is "loaned" to a rival team.
But Hulkenberg said at Hockenheim that he could stay in yellow.
"Nothing is set in stone, but I think it's quite likely that I will stay," he said.
Abiteboul, the Renault team boss, does not deny that.
"If we continue with Nico, we would have the same driver pairing as the previous year for the first time, and that consistency can be very helpful," he said.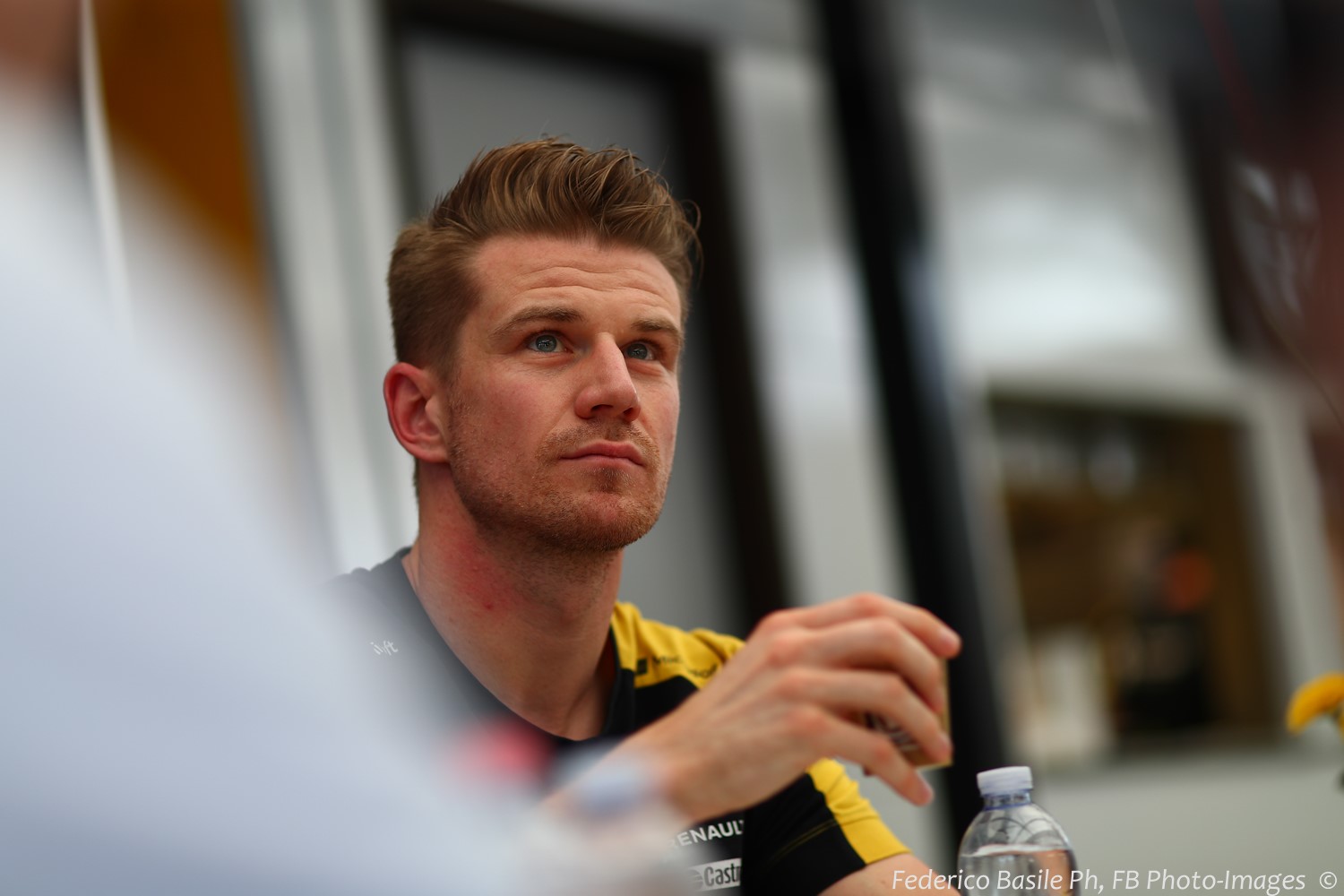 Nico Hulkenberg in Austria Friday
06/28/19 (GMM) Nico Hulkenberg is being linked with a shock Formula 1 exit.
Amid rumors he could be replaced at Renault by Esteban Ocon next year, and links with Red Bull, a new rumor swept the paddock in Austria about an approach by Porsche's Formula E team.
But although he won Le Mans with Porsche in 2015, he says his focus is on F1.
"There are also options with Renault that can still work," he is quoted by Auto Motor und Sport. "Maybe some of it will take care of itself.
"I can still sleep well in the next few weeks," Hulkenberg added.
German Hulkenberg holds the unenviable record for being the driver in history with the most race starts without a single podium.
He is widely respected, but at present is struggling to shine alongside his new teammate Daniel Ricciardo.
"He knows what he's doing," Hulkenberg smiled when asked about the Australian.
"With me, for some reason it hasn't always worked out, sometimes because of me, sometimes because of technology, sometimes because of circumstances.
"But I will do everything I can to turn the statistics around."
As for 2020, Hulkenberg's future remains open for now.
"It's all very simple: I would like a competitive car," said the 31-year-old. "At the moment there's nothing to say. I'm focused on the racing.
"There's no rush anyway, so let's see how it goes."