Is IndyCar eyeing Cosworth hybrid technology for its 2022 900-HP car? (Update)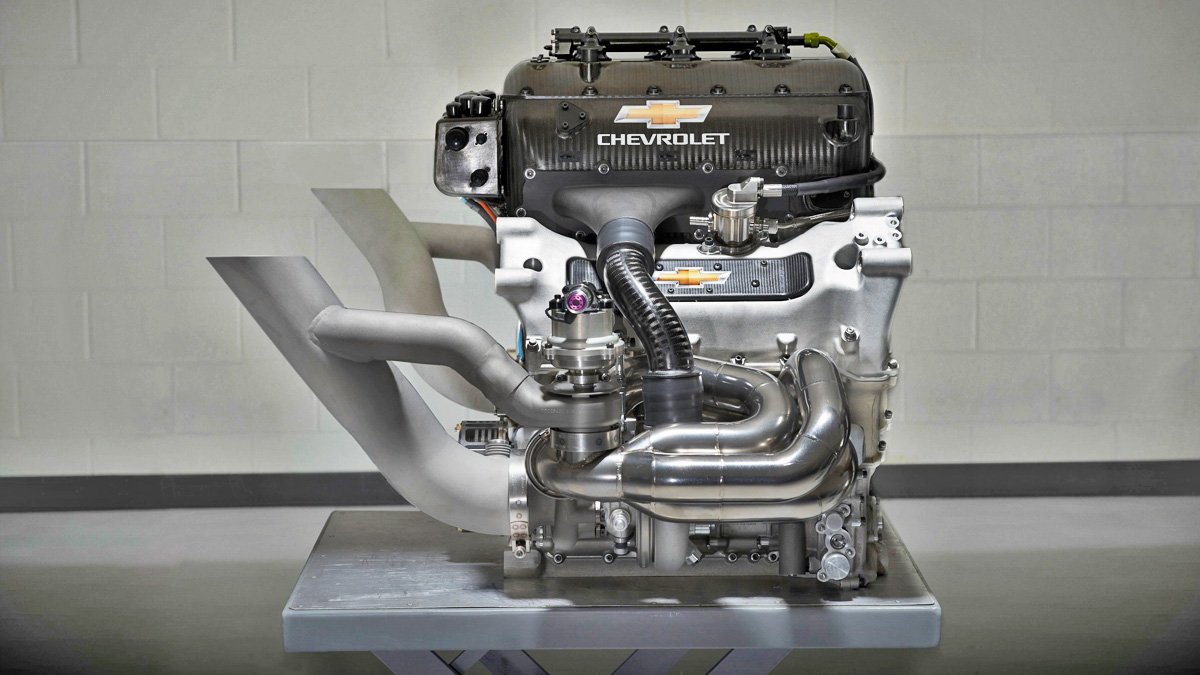 The hybrid system would include an electric motor inside a redesigned Xtrac gearbox. The battery weight would replace some of the ballast in the current car used to offset the weight of heavier drivers and the new chassis will need to be lighter to offset some of the added weight, especially the battery.
UPDATE This rumor is upgraded to 'strong' today with this IndyCar announcement. It really is 'fact' in how we rumored the new KERS will work, including how it will supplement the existing Push-To-Pass system, but we still do not know if Cosworth will be the supplier of the single-sourced technology.
Cosworth is already providing 'stock' KERS systems for other series, so why not IndyCar. We suspect IndyCar will put it out to bid.
07/30/19 IndyCar has failed to land a third engine manufacturer for almost 10 years now for two primary reasons – 1) the TV ratings are so low on NBCSN the return on investment is not there, and 2) the automobile world is going electric and IndyCar doesn't even have hybrid technology that has been on passenger cars for 10 years now.
Having failed and failed and failed to land a 3rd manufacturer, IndyCar has recently admitted that some form of hybrid technology is being considered for it upgraded 2021 powerplant.
Last week, BTCC series organizers TOCA confirmed that it will introduce a push button system that will offer drivers a hybrid power boost of up to 40 horsepower to attack or defend for a maximum of 15 seconds per lap, with regeneration taking place under braking.
It will be delivered by a 60 volt battery system, developed by Cosworth Electronics, weighing no more than 64 kilograms and fitted to an upgraded Xtrac gearbox (Xtrac also makes the IndyCar gearbox).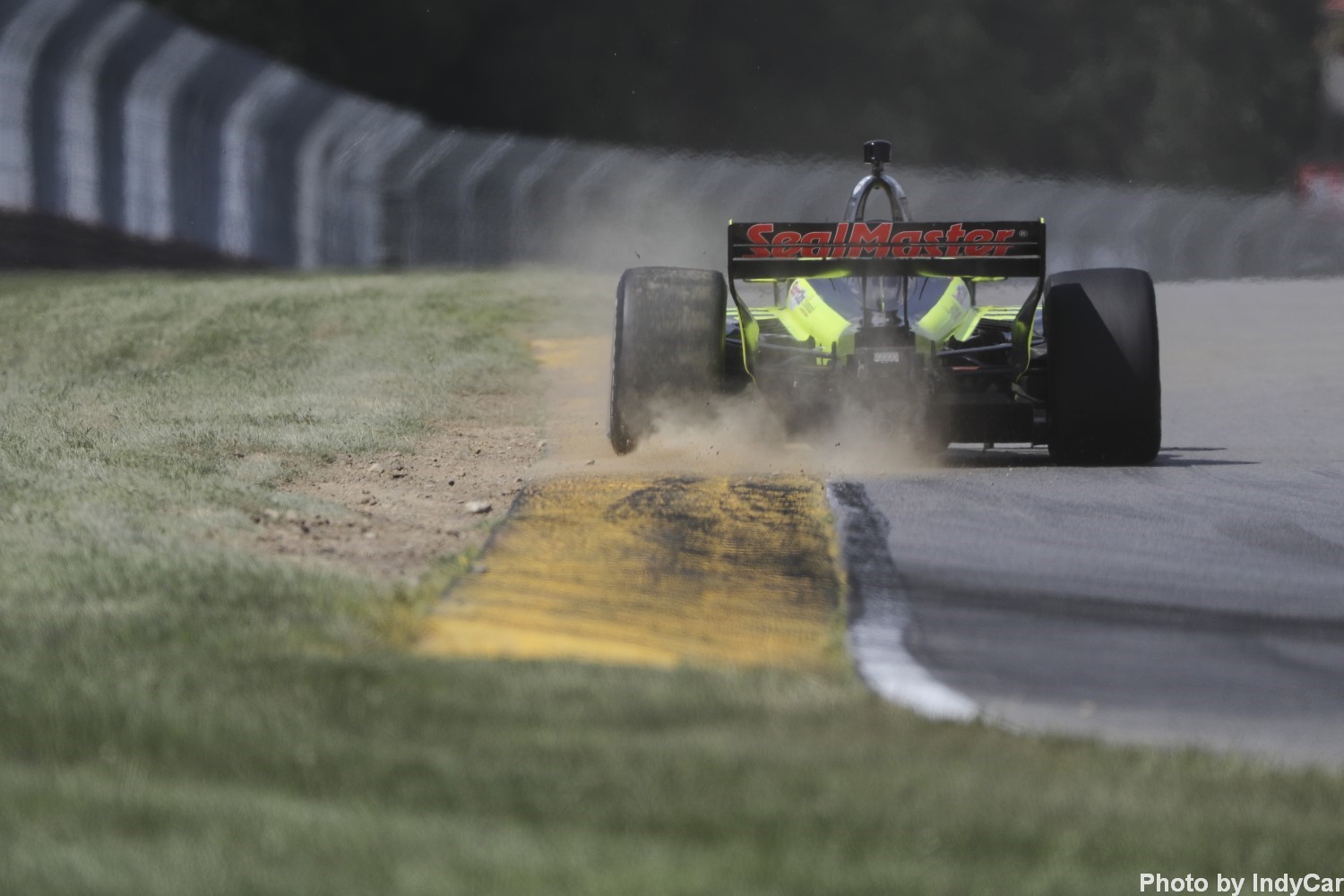 The hybrid system would add about 50% more to the current extra P2P HP
With Cosworth already doing a lot of the electronics on the current IndyCar, they are ripe to produce a similar hybrid system for IndyCar. Alternately IndyCar could leave that development up to the engine manufacturers, but that of course will run costs up vs. a spec unit.
Performance simulations undertaken by Cosworth show that the most significant gains will be achieved at the low engine RPM ranges; the hybrid power burst will bring the engine up into the turbo 'window' more quickly. This will provide drivers deploying the system the chance to pull alongside or gain ground on the opposition.
In a simulation using Silverstone Circuit, with two cars accelerating out of Copse Corner, the car with the hybrid power deployed should gain around 8 meters before the next braking zone.
After lap one, drivers will have control over the amount of their hybrid energy they use or regenerate – and when – during the course of each race. The driver will have a steering wheel mounted button to engage the hybrid once full traction has been achieved. The hybrid deactivates on a second button press, the use of brakes, on reaching the time or energy limit, a reduced throttle pressure or sudden acceleration/deceleration.
2022 BTCC – Cosworth Hybrid system

– Technical Overview –
'P2 off-axis' hybrid system;
60v high power – low volt system
Electric motor integrates within modified current BTCC Xtrac gearbox
Separate custom hybrid motor cooling unit
Utilizing the best power-to-weight hybrid motor currently available
Compact size and weight: 7.5 kg
Little disruption to current NGTC specification
Calibrated and driver-adjustable regeneration
Bespoke Delta Motorsport 60v battery pack;
Battery weight: 44Lb – housed within IP67 rated isolated composite safety cell
Incorporated battery coolant system
Quick release connectors
Easy removal and replacement – less than 10 minutes
Charging via 240v wall socket – one hour full charge time
Replaces current ballast box
Modifications required to current car;
Updated gearbox case (not all internals) to incorporate electric motor
Additional electronic connections
Changes to some intercooler locations and pipes.
Upgraded Cosworth 'Antares' electronics suite
Total fully installed system weight approx. 140 lb – including electric motor, battery, controllers, looms, pumps, pipes, cables, fluids etc. (Can IndyCar take 100 Lbs of weight out of the car elsewhere? May require a redesigned chassis)
Hybrid Performance;
Push to pass or defend – power gain of approx. 40+ bhp
Maximum of 15 seconds per lap – available after first lap
No limit on number of uses per lap – can only be used when full traction
Alternative calibrations for wet track conditions
Cars will drive the length of the pit lane on full electric power
Configurable percentages of hybrid output/regeneration rate – this will replace the use of success ballast weights
On-car LED light system to display hybrid deployment
Hybrid power is additional to the current BTCC 2 liter turbo engine power – there is no reduction to either its power output…. or exhaust note
Comprehensive annual lease scheme;
The BTCC – Cosworth Hybrid System annual lease fee of £20,500 (i.e. £2,050 per event) includes:
Complete electric hybrid motor
Complete bespoke battery pack
Hybrid cooling hardware
Hybrid power and control looms
Car installation sign-off and systems check
At-event Cosworth hybrid engineer support
Full annual service/maintenance/refurbishment
Systems and safety training
Warranty