Overheard at Mid-Ohio – Sunday (2nd Update)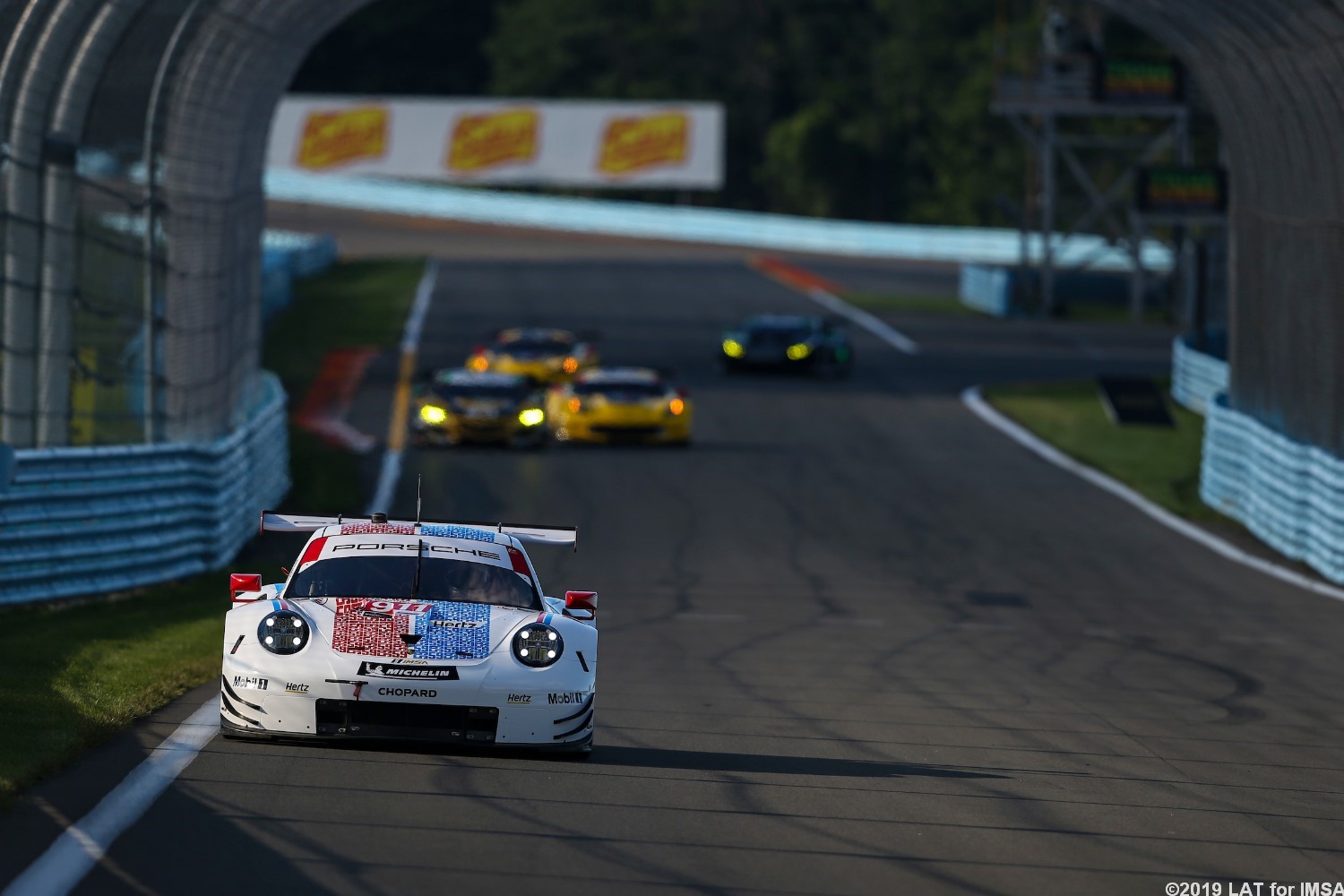 Might we soon see Indy cars running with IMSA at The Glen?
UPDATE We also heard that there is a push for a joint IMSA/IndyCar doubleheader weekend at The Glen in 2020, which makes absolutely perfect sense. The 2019 IMSA race at Watkins Glen was the weekend after IndyCar ran at Road America.
Would Watkins Glen going back-to-back with Road America work for IndyCar? Absolutely. The driving distance for the teams is reasonable, IndyCar had that weekend (June 30th) open this year so it falls perfectly for them. We will be surprised if this doesn't happen.
Pocono could have the busiest weekend in motorsports — and a shortened race season in 2020. Pocono CEO Nick Igdalsky said the track was approached by NASCAR over the Daytona 500 weekend about the idea of running a twin bill and was committed to the schedule for the foreseeable future.
Igdalsky said IndyCar, which returned to Pocono in 2013, has not committed to return next season. This year's race is set for Aug. 18.
07/28/19 If you read the earlier part of this thread, you know we discussed the possibility of greater collaboration between racing series going forward. The main impetus for this is the fact NBC Sports now has numerous North American racing properties under their umbrella.
One thing we wondered was how open NASCAR would be to any such arrangements. You might recall that back in July of 2013 I wrote an article outlining the outlook with which then NASCAR Chairman & CEO Brian France expressed regarding any such collaboration during the IMSA/Brickyard 400 weekend. "No," was France's simple answer. And why not?
"Nationwide (Xfinity now) is significantly ahead of the Indy Racing League in terms of its television ratings and attendance and everything else with the exception, obviously, of the Indy 500," France said to then Indianapolis Star reporter Curt Cavin.
France let it be known then on no uncertain terms that NASCAR had no interest in a joint weekend or collaboration of any kind with IndyCar.
And while I want to be clear that the prospect of ant such collaboration does not necessarily excite NASCAR or any of the other sanctioning bodies now, we hear that "they are listening" to NBC who is pushing for greater collaboration.
As for today's race, we did a little reconnaissance regarding strategy. With respect to fuel mileage the teams are pretty confident they can make it on two stops. The question is whether two stops is practical from a tire degradation standpoint.
If you go back to practice 2 on Friday, a red flag at the end of the session prevented teams from testing the Red tires to the level they wanted. Furthermore, many teams went into yesterday's qualifying unsure of how exactly the Reds would behave. The teams did get a chance to run more on the Reds this morning, but generally speaking, how exactly the Reds will behave is a huge question mark heading into today's Honda Indy 200 at Mid-Ohio.
This is perhaps why 13 of the 23 starters will begin the race on the Primary Blacks.
One team strategist who's car is starting outside the top-10 told us, "If I was [polesitter] Will [Power] I would go like crazy and make everyone make three stops." In other words, this strategist thinks the optimal strategy skews more towards three stops than 2, and thinks the polesitter should commit to three and eliminate the possibility of anyone beating him on strategy.
Anyway, let it be known the teams are scratching their heads regarding the Red tires. We'll see how things shake out this afternoon.
Brian Carroccio and Tim Wohlford reporting for Mid-Ohio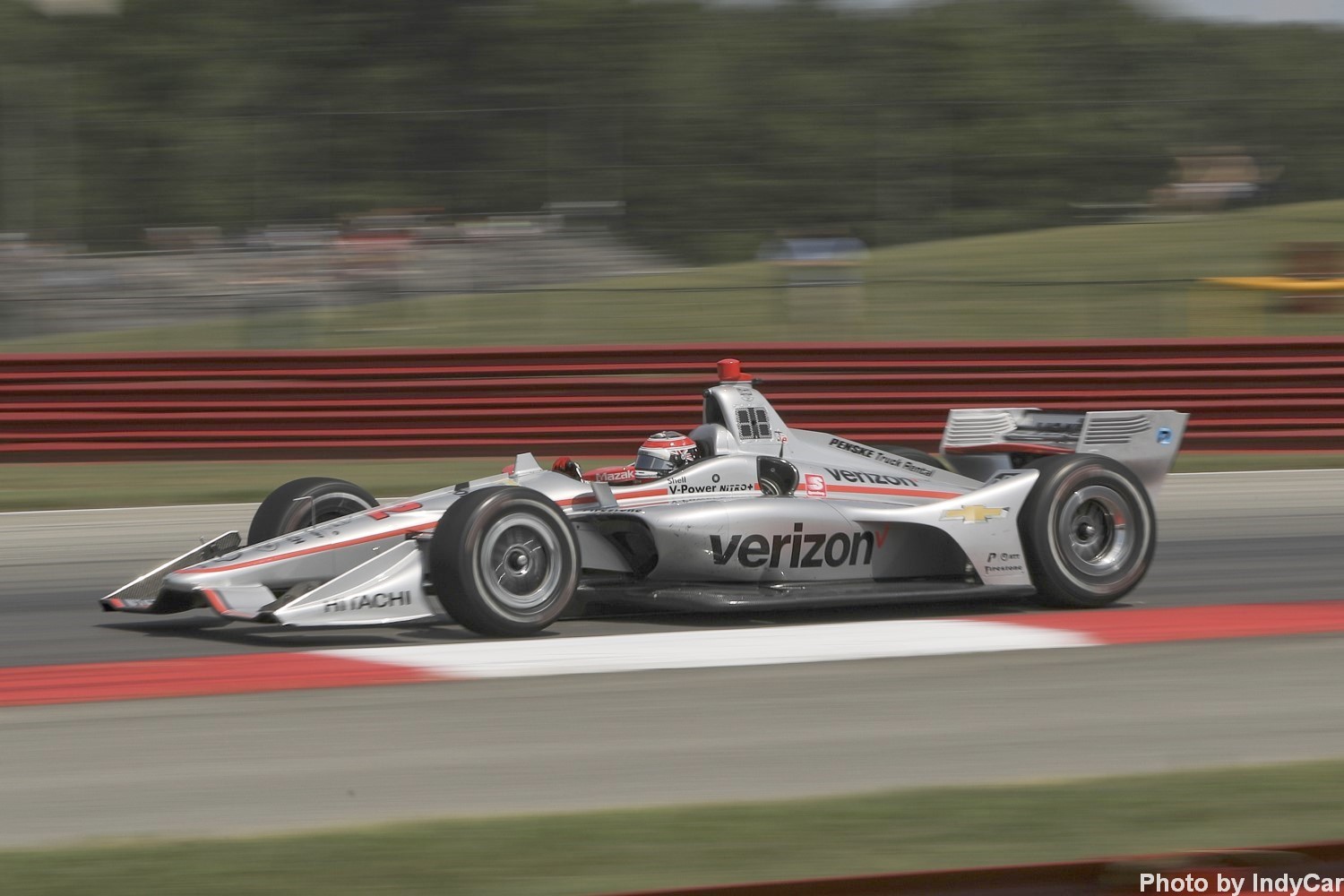 Will Power is a big fan of the track at Mid-Ohio
07/28/19 It's about 11 a.m. here at Mid-Ohio Sports Car Course, nearly five hours before the green flag is scheduled to fall for the Honda Indy 200 at Mid-Ohio. Will Power is on pole with defending race winner Alexander Rossi second. Series championship leader Josef Newgarden rolls off third.
One thing we looked into yesterday was the fall off in lap times between Power's pole lap yesterday (1:05.1) and Rossi' pole lap last year (1:04.6). I asked Rossi about this yesterday and he basically noted it was the tires.
"Every year Firestone comes with a slightly different tire based on the previous year and the race, things that they found in their post-event analysis," said Rossi. "Whether it's something that the teams are privy to, it's not usually. They are always coming up with ways to improve the tire from a reliability, durability standpoint."
Will Power noted that the track seems a little less abrasive than before. "The track has definitely degraded. It gets more polished every year, won't take as much rubber, doesn't grip up as much," noted Power. "I don't know how long they've had this surface around, but it's quite shiny. But it's a great place."
While Power seemed to be a fan of the surface it appears that he will only have so long to enjoy it. Word is that Mid-Ohio plans to resurface its track within the next year or so.
For now, between a harder compound tire and a less abrasive track, lap times will likely not be what they were last year.
We caught up with James Hinchcliffe yesterday and discussed the new "aero screen" that IndyCar is wheeling out in 2020. Let's get it straight here — this device is really a halo with a disguise, with IndyCar hoping that it doesn't look as ugly as the F1 version.
However, Hinchliffe noted that the plexi may provide some functionality in addition to better form. "Someone found out that, under the wrong circumstances, the F1 halo could deflect debris into the cockpit," said the driver of the No. 5 Arrow Schmidt Peterson Motorsports Honda. You might remember Hinchcliffe sustained a concussion in the 2014 Grand Prix of Indianapolis from flying debris. And the Canadian has been one of the drivers who has taken the lead in collaborating with INDYCAR to bring about the best possible device. He is cautiously optimistic that the series – in cooperation with the FIA – can get things figured out.
Moving on, we hear that Richmond Raceway is almost certain to be on the schedule next season, presumably replacing Pocono Raceway.
Another thing we are hearing is that NBC Sports is beginning to put pressure on race sanctioning bodies to collaborate more. This is of course, something we have stated for years: race sanctioning groups need to put aside their petty differences and work together for the betterment of racing. With NBC having IMSA, IndyCar, and NASCAR, and the sport of racing undergoing lean times, perhaps NBC is in a position to knock a little common sense into these traditionally balkanized groups.
We'll have more later.
Brian Carroccio and Tim Wohlford reporting from Mid-Ohio