Overheard at Mid-Ohio – Saturday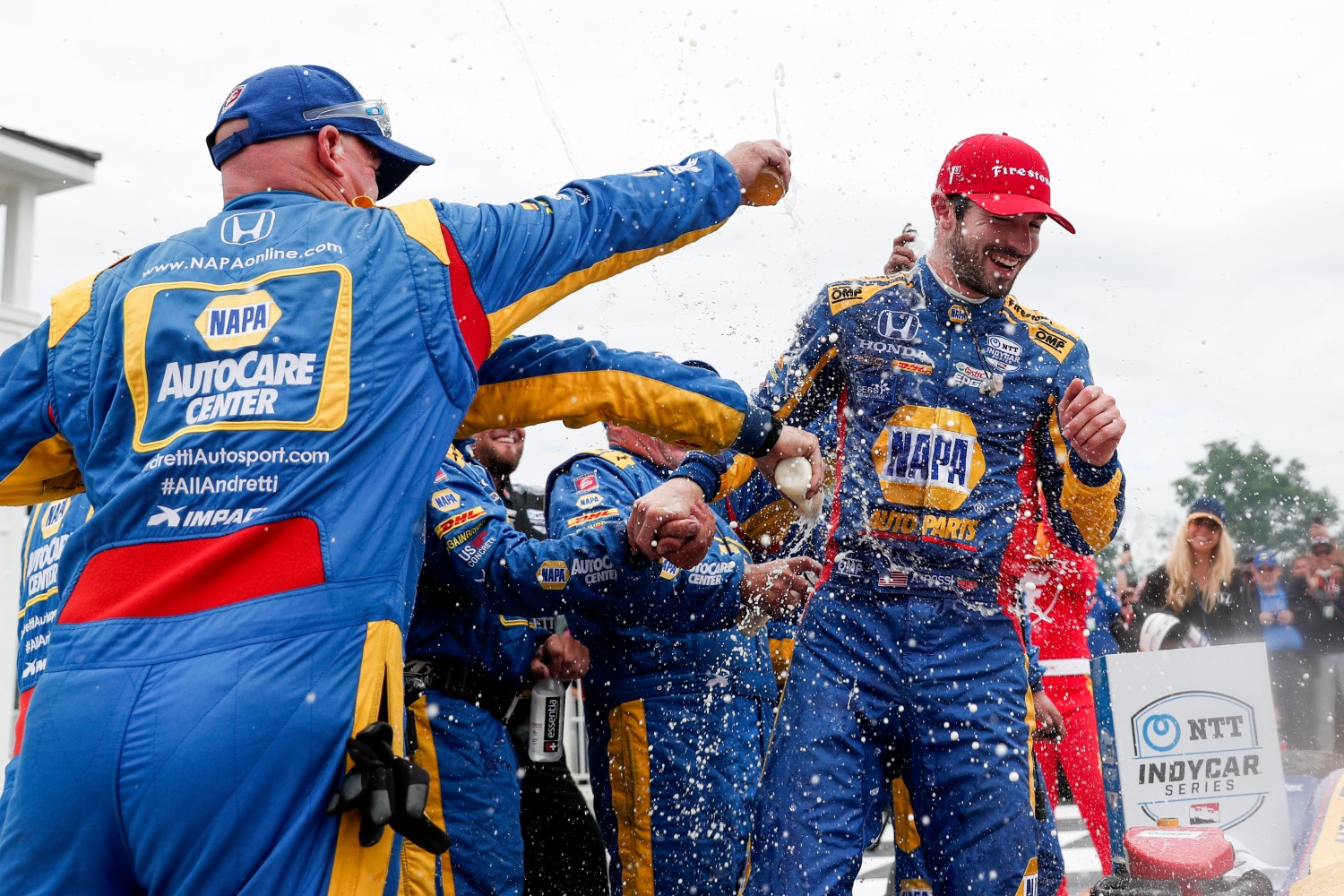 Alexander Rossi and Andretti Autosport look forward to more good times ahead
We just got back from the Andretti Autosport hospitality, where it was announced that Alexander Rossi will be piloting the No. 27 Honda for 2020 and beyond. Next season, Rossi will have primary sponsorship from NAPA in 9 races including the Indianapolis 500, and primary sponsorship from AutoNation in 7 races.
Also, let us take this opportunity to pass along a thank you to the No. 12 Verizon Team Penske crew, who were kind enough to give us a talk about aerodynamics after lunch today.
One thing we are hearing is that the rumors regarding Harding Steinbrenner Racing's potential demise are somewhat exaggerated. We're told that Mike Harding and George Steinbrenner have a three-year deal, and plan to see it to fruition. Yes, the team is going through some of the routine struggles you might expect from a start-up IndyCar team. However, they have the backing of Andretti Autosport and they plan to see the project through at least the three years.
We also bumped into 2013 Mid-Ohio winner Charlie Kimball. Kimball, who ran full-time in the series from 2011-2018, is contesting a part-time schedule for Carlin this season. While he is already scheduled to run at Pocono and Laguna Seca, we hear Kimball is trying to run the Gateway and Portland rounds as well. With Patricio O'Ward having joined the Red Bull F1 program, Carlin currently does not have an entry for the 31 car at those races.
We spoke briefly with Dale Coyne Racing driver Santino Ferrucci before lunch. Ferrucci is enjoying his rookie season with DCR, and despite spending a number of years in Europe told us that his long-term plans are stateside with IndyCar. When asked if he had anything locked down for next season, Ferrucci said he had "something," but was not ready to say what it was.
We'll have a little more later.
Brian Carroccio and Tim Wohlford reporting from Mid-Ohio