Overheard at Mid-Ohio – Friday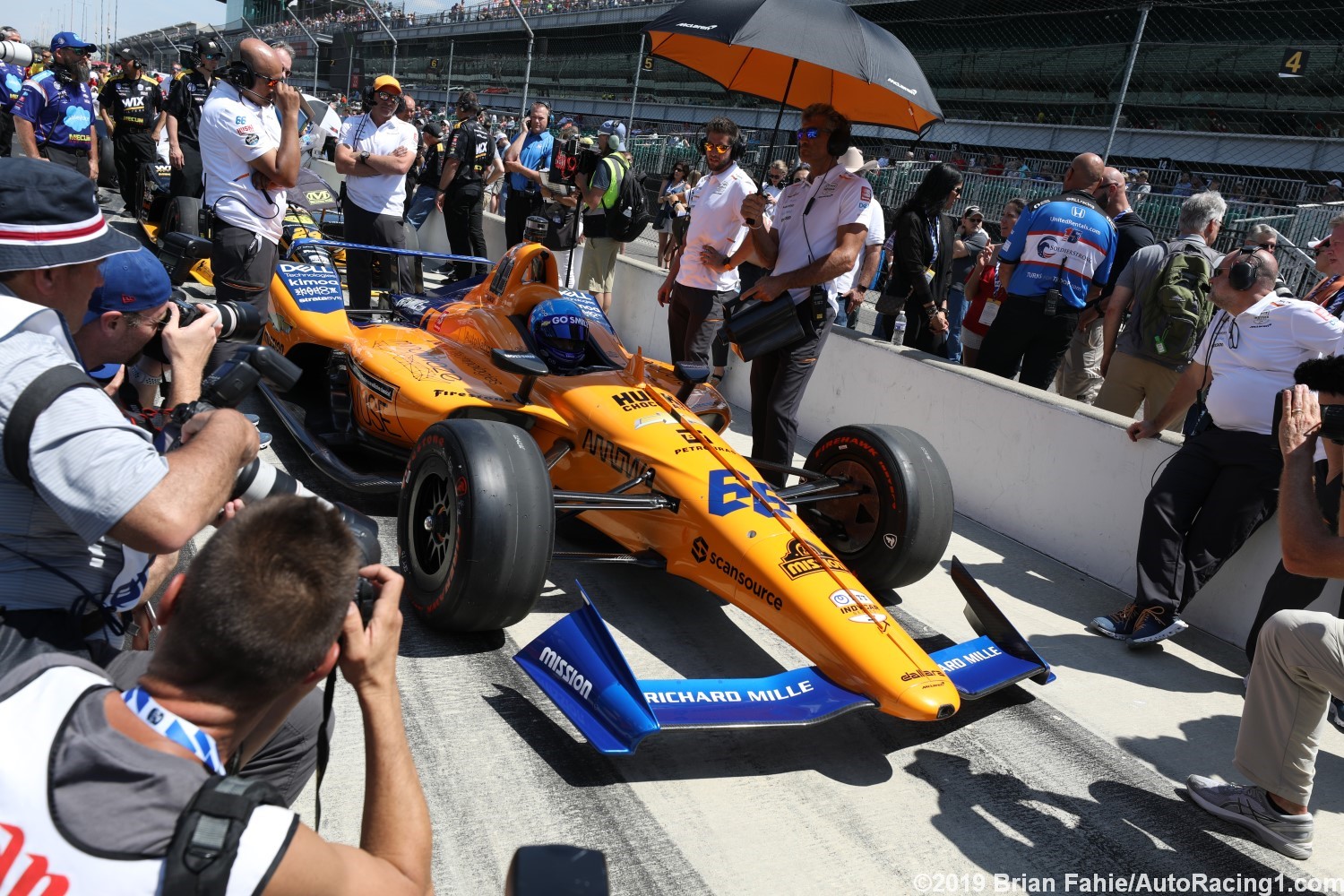 More McLaren rumors
It's about 5 p.m. here on Friday at Mid-Ohio, and most of the on-track action is finished for the day. Last evening, I was going through my notes of previous Mid-Ohio races, and I noticed that each of the last two years, a major topic of discussion was one Fernando Alonso. And I thought to myself, "man it's going to be nice to spend a weekend at Mid-Ohio not chasing Fernando Alonso/McLaren/IndyCar/ ghosts."
Oh, well!
McLaren Racing has been talking to IndyCar teams in recent weeks about possibly partnering on a car next year, sources said, and CEO Zak Brown today confirmed he is back to considering a full-time entry in the series. This comes after Brown a couple months ago had downplayed the chances that McLaren would join the NTT IndyCar Series full-time after the team's infamous exit at the Indy 500 in May.
One team that is an option for McLaren to partner with is Arrow Schmidt-Peterson Motorsports, which shares a common major sponsor in Arrow Electronics, however, they are a Honda team and Honda wants nothing to do with McLaren after McLaren drug their name through the mud in F1. As for a driver, Zak Brown wants to convince Fernando Alonso to take the seat.
"If we were to go IndyCar racing and he wanted to do it, of course he would be top of our list," said Brown.
To be very clear, I am reading the report just like the rest of you and have gathered information here today that would add or subtract from the report. I will simply offer my opinion: while I can see the interest Alonso has in running the Indianapolis 500 and perhaps some races in preparation for Indy, I cannot see Alonso contesting the full schedule, in particular ovals such as Texas and Pocono. And while McLaren/Alonso to IndyCar would be a huge boon to the series it is something I will believe when I see.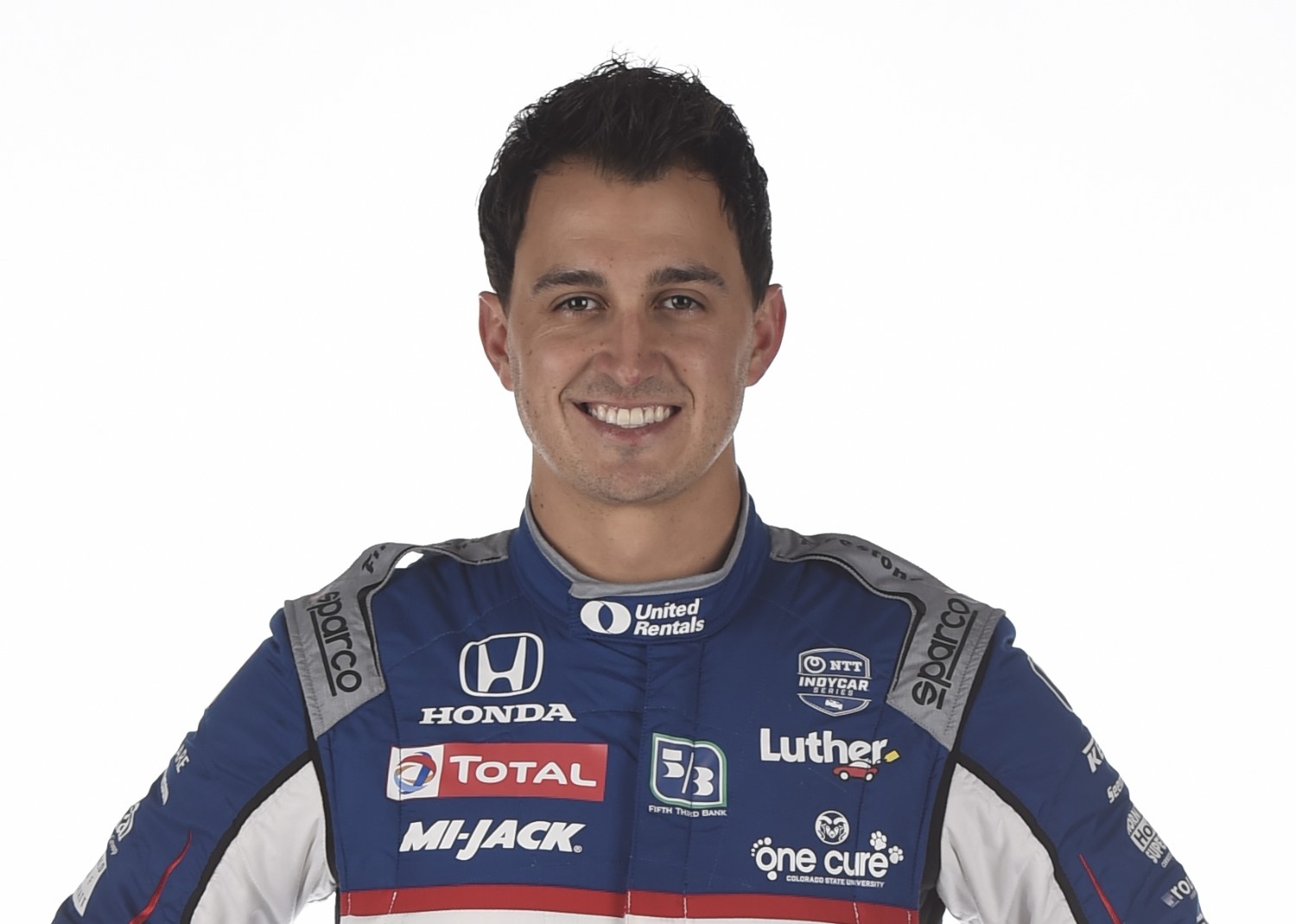 Graham Rahal
Another topic discussed here this weekend was shocks. Part of the discussion surrounding shocks was initiated by Graham Rahal's post-practice comments last week at Iowa. You can watch for yourself, but Rahal basically said that Penske's performance at Iowa was in large part a function of their shock program.
For a brief summary, the current situation with the shocks is that all the teams are purchasing their shocks from suppliers, mostly Penske or Ohline, and then modifying them to varying degrees. With the current spec chassis closed in many areas for development, shocks or dampers, are an area open for development. One team I was told has four people and a separate trailer just for shocks. Every team, however, is buying shocks from either Penske or Ohlins and modifying them themselves.
Suffice to say, it's a convoluted subject.
"I'm not talking about it," said one prominent and usually more welcoming team management type, when I presented the subject to him minutes before second practice. "You guys have worn the whole thing out."
Now, I'm not sure if the "you guys" he was referring to were the media generally, or AutoRacing1 specifically. Nevertheless, I told this individual that I had no particular agenda and was simply seeking his perspective from a financial viability standpoint (more on this in a moment). He did soften up somewhat after that and essentially noted that the teams were too far down the road with their programs to really turn back. He also brought up the limited testing days as a barrier to make any changes. But generally speaking, this individual did not see the shock situation as an issue.
One team owner however, was very willing to talk about shocks, and very willing to attach his name to his thoughts.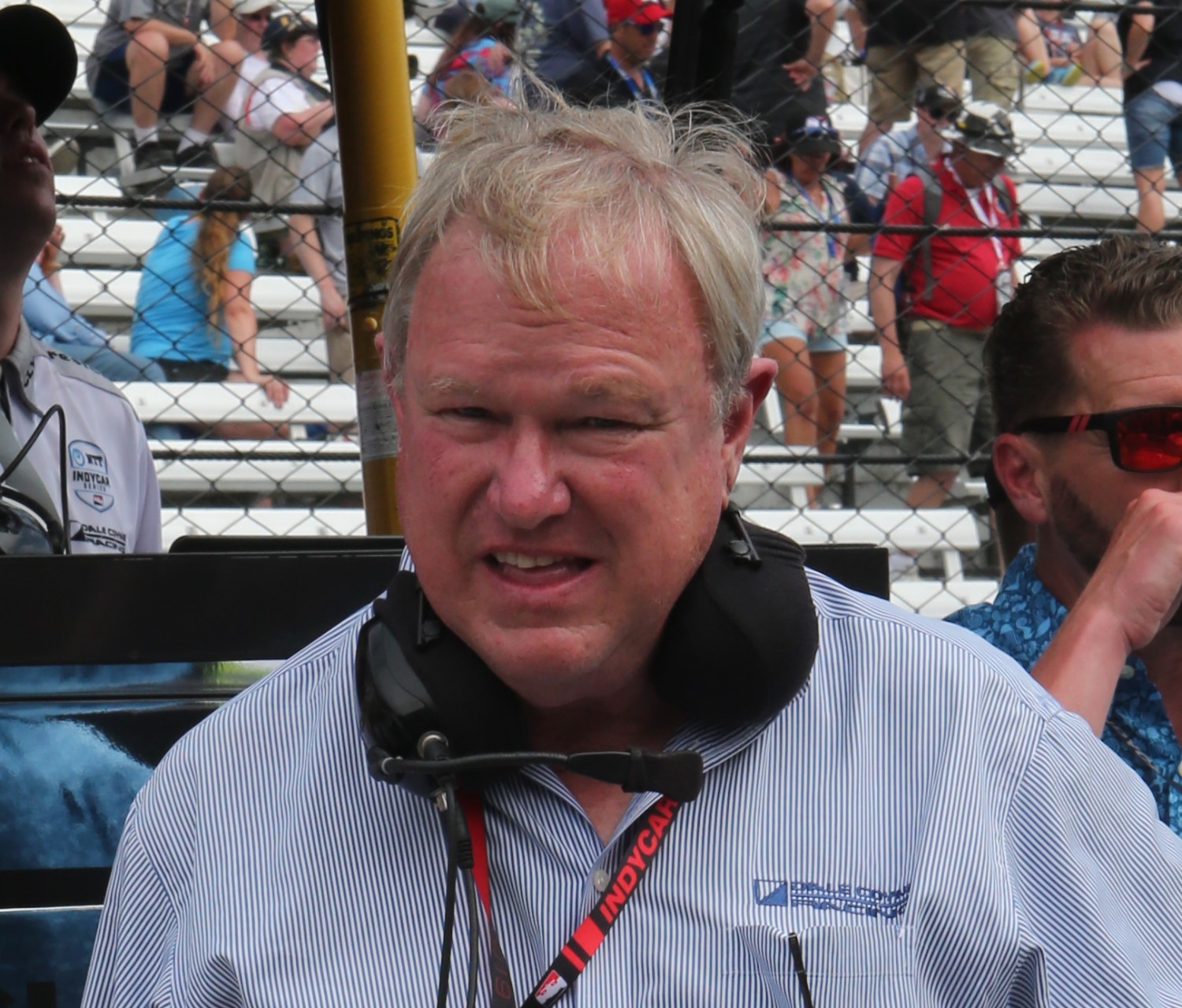 Dale Coyne has some strong words about the current costs of shock development in IndyCar
"It's a huge money trap. It's crazy!," said Dale Coyne. "In Champ Car we had a spec Ohlins shock. You could buy a shock body, maybe three or four pistons for it, three or four valves for it, and that's what you had. You could change it around and customize it but with these off the shelf parts.
"Here, we're drawing stuff as we speak. Right now, He [team engineer Michael Cannon] is drawing stuff for this winter…and every team here is doing it. We're all spending a fortune on shocks.
"It should be a spec shock. Period! Amen!," noted a suddenly evangelical Coyne. "Because fans don't know what's on that car from a shock standpoint."
Coyne's point here is essentially that the teams are spending a disproportionate amount of money on an engineering exercise that does not add any commercial value to the sport. He believes this to be silly.
"We spend half a million dollars on shocks. And that's us. That's us!," Coyne states emphatically, insinuating that the bigger budget teams are undoubtedly spending more.
To be sure, I asked Coyne at the end if I could quote him. "Absolutely," he said, without hesitation.
Very clearly, Coyne sees the current expenditures on shocks as a frivolous expenditure that adds little to no commercial value to the sport. This is a subject, I will follow up on elsewhere during the weekend.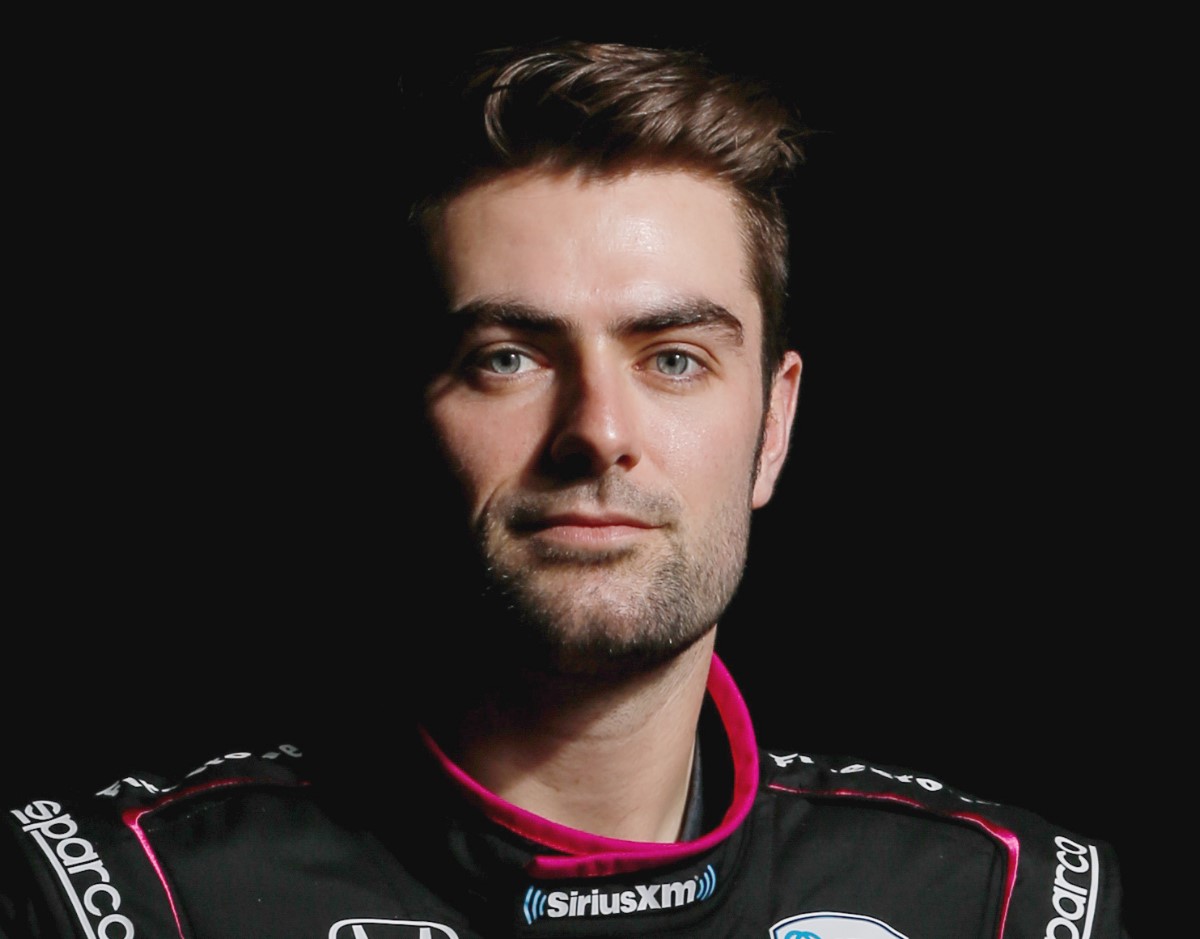 Jack Harvey
After talking to Coyne, I spent a few minutes speaking with Michael Shank. Shank, a partner in Meyer Shak Racing with Arrow SPM. Shank is of course fielding Jack Harvey this season in the No. 60 AutoNation/Sirius XM Honda. He told me that two things impressed him about Harvey.
His performance in the car
His hustle outside the car.
Perhaps, this was already known, but Shank told me that Harvey was instrumental in putting the deal together between AutoNation, Sirius XM and their various partners. In other words, Shank was impressed by Harvey's work ethic in fighting to get an opportunity in the sport.
I asked Shank where they were in their program and the possibility of running full-time in 2020 and beyond. Shank was non-committal but did note that he was optimistic about expanding their program, and should have an announcement in September.
In my Iowa postscript, I mentioned rookie Santino Ferrucci's strong season. In particular, I talked about the fact Ferrucci, who came to America with numerous buyer-beware signs, has driven in a manner completely contrary to his reputation. And one of Ferrucci's biggest fans is his crew chief Michael Cannon.
"Santino makes coming to work every day enjoyable," said Cannon regarding the 21-year-old Connecticut native's attitude and approach.
To wrap up, following lunch I spent a few minutes outside speaking with a longtime AR1 reader, and the two of us noticed three autograph seekers outside Andretti Autosport hospitality. After a few minutes, Mario, invited the gentlemen into the hospitality area signed a few autographs and spent a few moments chatting with them. It was first class gesture from IndyCar racing's greatest legend. Of course, such gestures for Mario Andretti are standard operating procedure.
I'll have more tomorrow.
Brian C. reporting from Mid-Ohio