IndyCar's forced to go hybrid with 2021 engine (6th Update)
UPDATE
One is coming mate ðŸ'� https://t.co/9ymxVwwcqW

— Leigh Diffey (@leighdiffey) July 13, 2019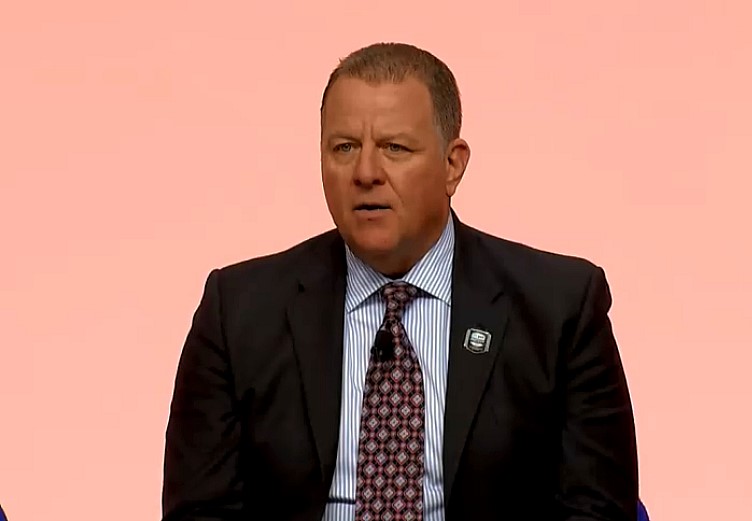 Jay Frye failed to deliver his two game changing announcements at Indy that he promised. Can he deliver now?
06/03/19 IndyCar hosted five carmakers not currently in the series during the 500, according to an Adam Stern/SBD source.
Now that they are talking about some sort of electrification of the power unit for 2021, manufacturers are more interested. How many years did it take IndyCar to figure this out?
05/29/19 Back in March (Below) Jay Frye told AutoWeek's Bruce Martin that IndyCar would be making two game-changer announcements in the month of May. That never happened, i.e. Frye failed to deliver.
Having failed miserable to land a 3rd engine manufacturer due to 1) minuscule TV ratings on NBCSN for 10 years, and 2) zero relevance to the passenger car industry which is moving to electrification of all their model lines, word in the paddock at Indy this past weekend is IndyCar is now looking at adding a KERS system to their 2021 engine formula.
How many years has AR1.com written that IndyCar must add KERS to have any relevance to auto manufacturers? That's right, 5 years. IndyCar is finally figuring it out.
The KERS system will not generate a significant amount of HP because an IndyCar cannot carry too heavy of a battery, so perhaps 50 HP, to supplement push-to-pass and while it will work well on street and road courses, it will only capture kinetic energy during braking for pitstops on ovals.
Between the weight of the electric motor, plus the battery, plus the added unsprung weight of the revised brakes, the IndyCar will become a heavier tank than it already is.
Added to the extra 50 pounds or so of the new windscreen and halo (50 pounds up high in the car, which is bad for handling – higher CG) and the current IndyCar can weigh up to 150 to 200 pounds more than it does today.
IndyCar had better have that new chassis in time for the new engine so they can get the total weight back down to where it is today with a lighter designed chassis.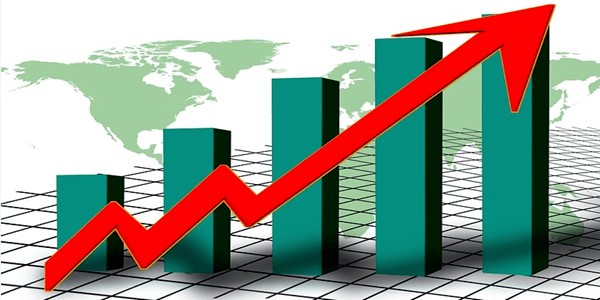 IndyCar if a 3rd manufacturer enters the series
04/17/19 Someone who is well connected in the IndyCar paddock told us on the grid Sunday before the Long Beach GP that he doubts very much that BMW would want to supply an engine for IndyCar.
While he did not explain why, it's quite easy to surmise – with all passenger cars going electric in the next 10 years or so, IndyCar has no plans to at least add some form of hybrid technology to their new upcoming car. Without some form of electrification, IndyCar is irrelevant to most manufacturers who use racing as R&D to justify some of their spend.
With that said, maybe IndyCar will surprise us with an announcement along those lines if they announce the 3rd manufacturers during the month of May as every expects.
04/06/19 Strong speculation has been out there for quite some time that IndyCar will announce a 3rd engine manufacturer in May for the 2021 season. We have speculated that it would be BMW or Toyota. However, Marshall Pruett threw out in this week's podcast that the two game changer announcements in May may not be a 3rd manufacturer plus something else (which we speculated on below), but perhaps a 3rd and 4th engine manufacturer for 2021. Time will tell but we rank the top-5 who they might be:
BMW – we think a slam dunk
Toyota – we think a close 2nd. TRD built an IndyCar engine for CART, why not again.
Mazda – tired of losing in IMSA and TV viewership is poor. They pulled out of the Road-To-Indy….was it to move the money to an IndyCar program?
Audi – Needs to return to the big stage since leaving LMP1
Alfa Romeo or Maserati – FCA and Ferrari want to increase their presence in the USA market
03/15/19 Jay Frye told AutoWeek at this weekend's St. Petersburg race there will be two "game changer" announcements at this year's Indy 500. Would both manufacturers (Toyota and BMW) announce giving IndyCar four engine manufacturers. Even one would be game changing, two would be jaw dropping. If only one engine manufacturer announcement, then what would be the 2nd "game changer"?
Let's speculate:
A new team, a heavy weight like McLaren, enters IndyCar full-time for 2020?
The rumor we reported that Liberty Media, owners of F1, will also buy IndyCar at some point?
Two international races are added to the 2020 schedule – Australia and Argentina
Red Bull starts a 2-car IndyCar team, with Honda powerplants
One thing is certain, Cosworth will not be designing the 3rd IndyCar engine.
Cosworth co-owner Kevin Kalkhoven told Motorsport.com: "As the owner of Cosworth I have no idea how this rumor got started, but I can tell you that no OEM has approached us about building an IndyCar engine. I don't think I can put it more forcefully than that.
"The issue isn't designing and building an engine. That's relatively easy – it's what we do! – and it's not a wildly sophisticated device.
"But I can categorically say we are not in discussion with any manufacturer. We have a completely full design order book."
Why is Michael Andretti smiling so much lately?
03/14/19 Since originally posting this rumor on March 5th we did a bit more digging and our Japanese sources say that although it could be Toyota, Toyota is a big company compared to Honda and they hate to get beat by a smaller company – it's just not good for their image.
We reminded our source that Toyota and Honda compete head-to-head in the Japanese Super Formula series so that theory goes right out the door. However……
Since March 5th German manufacturer BMW 's name has surfaced in the IndyCar paddock.
BMW has connections with Andretti Autosport in Formula E and and Rahal Lanigan Racing in IMSA. That could be six cars for BMW right off the bat, and for the first year that may be enough for them to handle.
Were Honda to lose those 6 cars, it would put a dent in their steamroller, but they do currently have more cars on the grid than Chevy so they would not be as impacted by the loss of six cars in year 1.
Andretti has switched manufacturers in the past, so we don't know how loyal they are to Honda should BMW come calling. When Chip Ganassi Racing became a Honda team, the thought was that Andretti, no longer top dog (though we would argue that) would start looking for other opportunities.
When Ryan Hunter-Reay's Honda engine popped in a big way at St. Petersburg last weekend, that might have been the final straw. And who can forget all the Honda engines Andretti lost in the 2017 Indy 500 with four cars in contention to win.
And then there's Andretti's Alexander Rossi who we hear is being courted by Roger Penske to join his IndyCar team. And who is Rossi driving for this weekend in the 12 Hours of Sebring? That's right, Roger Penske. He also drove for Team Penske in the Rolex 24.
Is there any driver in the IndyCar paddock that would turn down Roger if he comes calling?
So if Rossi were to move to Penske, who would Andretti and BMW replace him with?
What about Colton Herta, who just helped the Rahal team win the Rolex 24 for BMW and is a very highly regarded rookie?
With all that said, we know Honda will fight hard to keep the Andretti team in the fold, but Michael Andretti was never one to turn down a big check. So if the rumor is true that it is BMW, they're going to need a lot of zeros on the check.
03/05/19 This little birdie keeps whispering in our ear about Toyota doing an engine for IndyCar, possibly built by Cosworth.
We have no idea if the rumor is true, as they have said no interest in the past when Lee White was the boss at TRD, but with Japanese firm NTT Data now sponsoring IndyCar, Toyota may indeed have a real interest too.
Toyota of course raced in the CART IndyCar World Series from 1996 to 2002.
We do know that NTT is working with Toyota on many different projects, one is to develop a global telecommunications platform for connected cars. Toyota is of course one of the largest automakers in the world, while NTT is one of the largest telecommunications companies in the world and the parent company of NTT Data – IndyCar's new title sponsor.
After wasting all that money in F1 where Toyota had zero chance of winning, with IndyCar's rules any manufacturer has a fair chance at winning.
In the WEC they have zero competition, which can't be helping their reputation.
Could IndyCar be the next logical platform for Toyota?