VW and Ford may team together at Audi's expense (4th Update)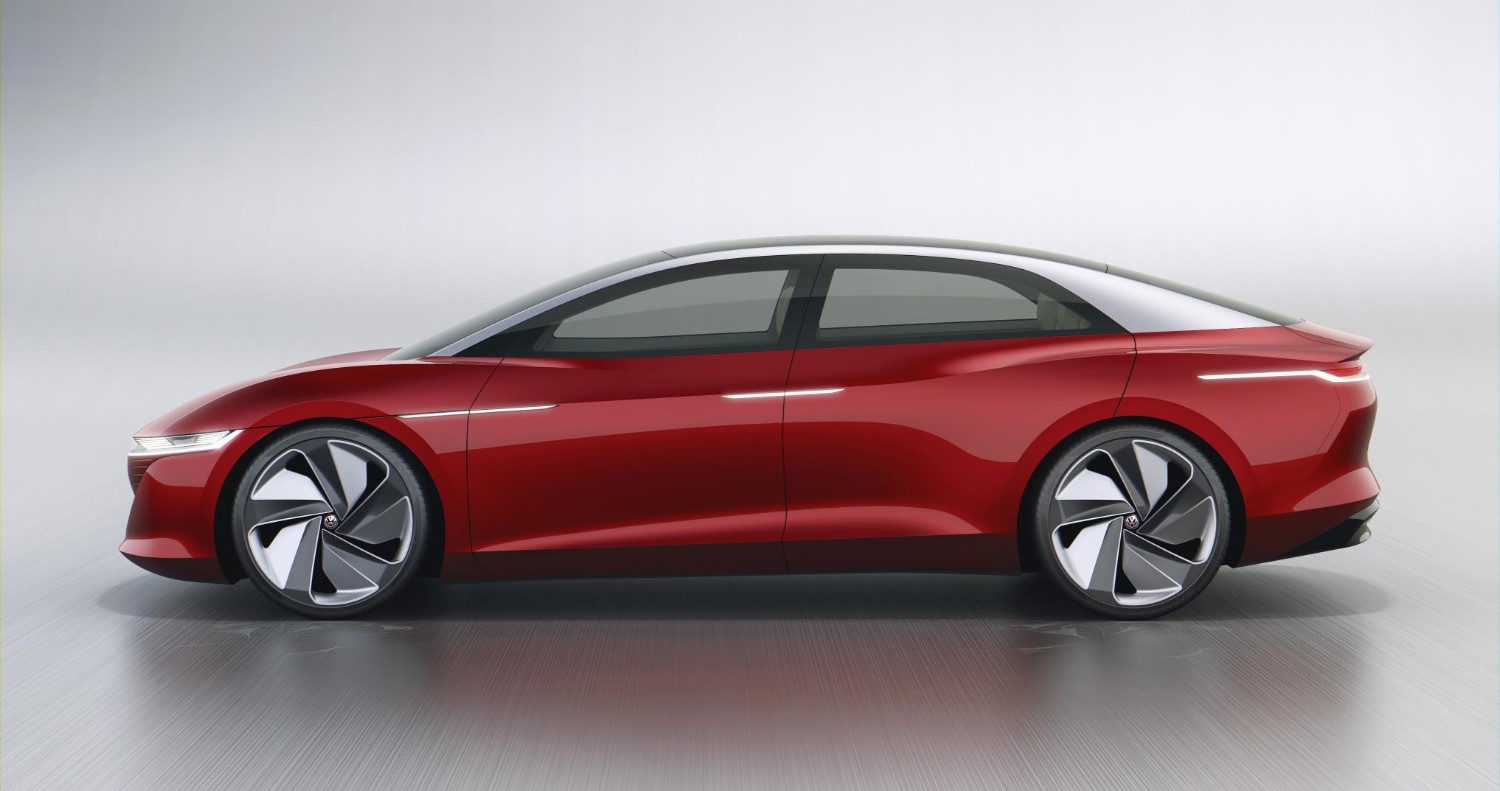 Ford will get VWs EV cars, something it desperately needs. VW will get Ford's truck intellectual property
UPDATE VW and Ford appear close to formalizing their partnership on EVs and self-driving cars. Reuters sources claim the two have forged an "outline agreement" that will see them ally on more than just commercial vehicles. Most notably, VW would share its EV-oriented MEB platform with Ford. While VW had previously talked about opening MEB to competitors, it hadn't mentioned Ford by name — this suggests that your future Ford could share the same basic underpinnings as something like the ID Crozz.
The companies are poised to talk about extending the partnership at a July 11th meeting, according to one of the sources.
Neither VW nor Ford is willing to discuss the finer points of negotiations, although spokespeople for both said they were making progress.
If the agreement holds, this could have a far-reaching effect on both companies as well as the industry at large. VW would land one of its largest rivals as a customer, guaranteeing a major influence over the near future of EVs and autonomous driving. Ford, meanwhile, could fast track its electrification plans and focus more on the finer points of design than the basics.
01/15/19 An official global alliance between Volkswagen AG and Ford Motor Company has been announced today, meant to help both companies compete better and innovate in an always-changing automotive landscape.
Initially, the alliance, which does not include any cross-ownership, will see the two automakers deliver medium-size pickup trucks and commercial vans to global markets beginning as early as 2022, which in turn should lead to improved annual pre-tax operating results.
Meanwhile, VW and Ford also signed a memorandum of understanding to investigate collaboration on autonomous vehicles, mobility services and electric vehicles, and have already started to look into potential opportunities, while also considering additional vehicle programs.
"Over time, this alliance will help both companies create value and meet the needs of our customers and society," stated Ford CEO Jim Hackett. "It will not only drive significant efficiencies and help both companies improve their fitness, but also gives us the opportunity to collaborate on shaping the next era of mobility."
Meanwhile, VW CEO Dr. Herbert Diess added: "Volkswagen and Ford will harness our collective resources, innovation capabilities and complementary market positions to even better serve millions of costumers around the world. At the same time, the alliance will be a cornerstone for our drive to improve competitiveness."
First order of business: trucks and vans
Both VW as well as Ford have strong commercial van and pickup businesses worldwide, evident by the success of nameplates such as the Ford Transit and Ranger, or the VW Transporter, Caddy and Amarok.
Together, the two automakers sold approximately 1.2 million light commercial vehicles globally last year, which as production scales, could translate into the industry's highest-volume collaboration, especially with demand for both mid-size pickups and commercial vans expected to go up in the next five years.
First, Ford will begin by engineering and building mid-size trucks for both companies (expected by 2022), as well as larger commercial vans for European customers. Volkswagen on the other hand intends to develop and build a city van.
01/10/19 VW and Ford are allegedly getting ready to announce an expanded partnership at the Detroit Auto Show, one that will go beyond working together on commercial vehicles, according to a report from Reuters.
The report cites two sources familiar with the discussions. "A global alliance is expected to be announced," one source said, adding that the partnership is set to be announced on January 15 as the final details in the area of electric and autonomous cars are still under discussion.
The second source added that "talks are going well". VW is looking into whether to invest into Ford's autonomous driving division, with Ford thinking about licensing Volkswagen's MEB EV architecture, according to the same source.
Previous reports talked about VW wanting to use Ford's manufacturing capacity in the U.S., which would save a lot of money for the German carmaker and at the same time keep Ford's underutilized factories busy and their workers employed.
Ford, on the other hand, is reportedly seeking to jointly develop future models with VW, other than the already confirmed light commercial vehicles, with the two companies still not revealing anything about a possible deal. CarScoops
11/21/18 This rumor is upgraded to 'fact' today. At Friday's annual VW Group board meeting press conference, Diess explained that the company will develop commercial vehicles with the Dearborn-based automaker, and has certainly "identified other potential cooperation with Ford outside of commercial vehicles."
This joint venture on commercial vehicle development, which will include the advancement of electric and autonomous car technologies, is "core to the alliance," Diess explained. The possibility of a full, heavily speculated corporate merger, however, "was never the objective of our talks."
Diess added that the VW Group has ramped its five-year investment into electric, autonomous, and connected vehicle technology up from 34 billion euros to 44 billion euros. The increase comprises around a third of the company's total costs for the period, with 30 billion euros going toward electric mobility, such as powertrain development and infrastructure expenditures.
In terms of the global electric vehicle (EV) landscape, Diess sees "few reasons" for most customers to dismiss EVs as the most logical option by 2020. "For those who drive less than 30,000 kilometers a year, electric will be their first choice," he said.
Head of the VW Works council, Bernd Osterloh, expressed the company's urge to be "part of battery manufacturing close to where cars are produced." As VW currently has three dedicated EV plants up and running across Germany, and Diess said that it "doesn't make sense" to spread EV production across Europe, connecting these dots may provide an inkling regarding the decision-making behind VW's upcoming, partnered manufacturing plans.
Meanwhile, Ford confirmed a strategic partnership with Indian automotive group Mahindra last month, which will have the two automakers jointly develop connected vehicle solutions for both present and future products
11/04/18 According to sources who spoke to Reuters, Volkswagen Group has more interest in pursuing technological relationships with new partners, especially Ford, than continuing on with Audi as its main development hub. At least for a while.
VW CEO Herbert Diess will reportedly unveil a 10-year plan to his company's board later this month, part of an efficiency initiative born of diesel fines and the need to stay ahead of rivals. While the move would lessen Audi's importance in the group, VW would stand to save big on R&D costs. Meanwhile, Ford might get access to VW's electric vehicle architecture.
"The strategy plan doesn't only cover the next five years, but looks a decade ahead," one of the sources said.
The proposal reportedly focuses on — what else? — autonomous and electric vehicle development, which no automaker can be without these days. Ford isn't the only potential technology partner, but it gets top billing in this report. The two automakers already have a partnership that's pretty wide-ranging in scope, though neither company has come out and said exactly where the tie-up will take them.
VW would get Ford's truck platform, something it desperately needs
An Audi spokesman told Reuters there's been no decision made on Audi's role as the group's autonomous driving developer. The division rolled out its latest driver-assist features in the new A8 earlier this year.
While autonomy can wait, at least for a bit, electric vehicle are a much more pressing matter in hyper-regulated Europe, as well as markets like China. VW has them almost ready to go; Ford, not so much. The Blue Oval brand took it on the chin in Europe in the last fiscal quarter, and VW's dedicated MEB electric architecture would provide the company with the basis for a range of potentially profitable small electric cars.
In exchange for this, the sources claim, Ford might provide VW with something it desperately needs: a truck platform, and the engines to go with it. Alternatively, VW might invest in Ford's self-driving efforts in exchange for the MEB platform.
As both automakers remain tight-lipped about the potential fruits of their partnership, we're left waiting until VW's Nov. 16 supervisory board meeting to see what Diess puts on the table. The Truth About Cars