F1 to reduce dependency on over the car downforce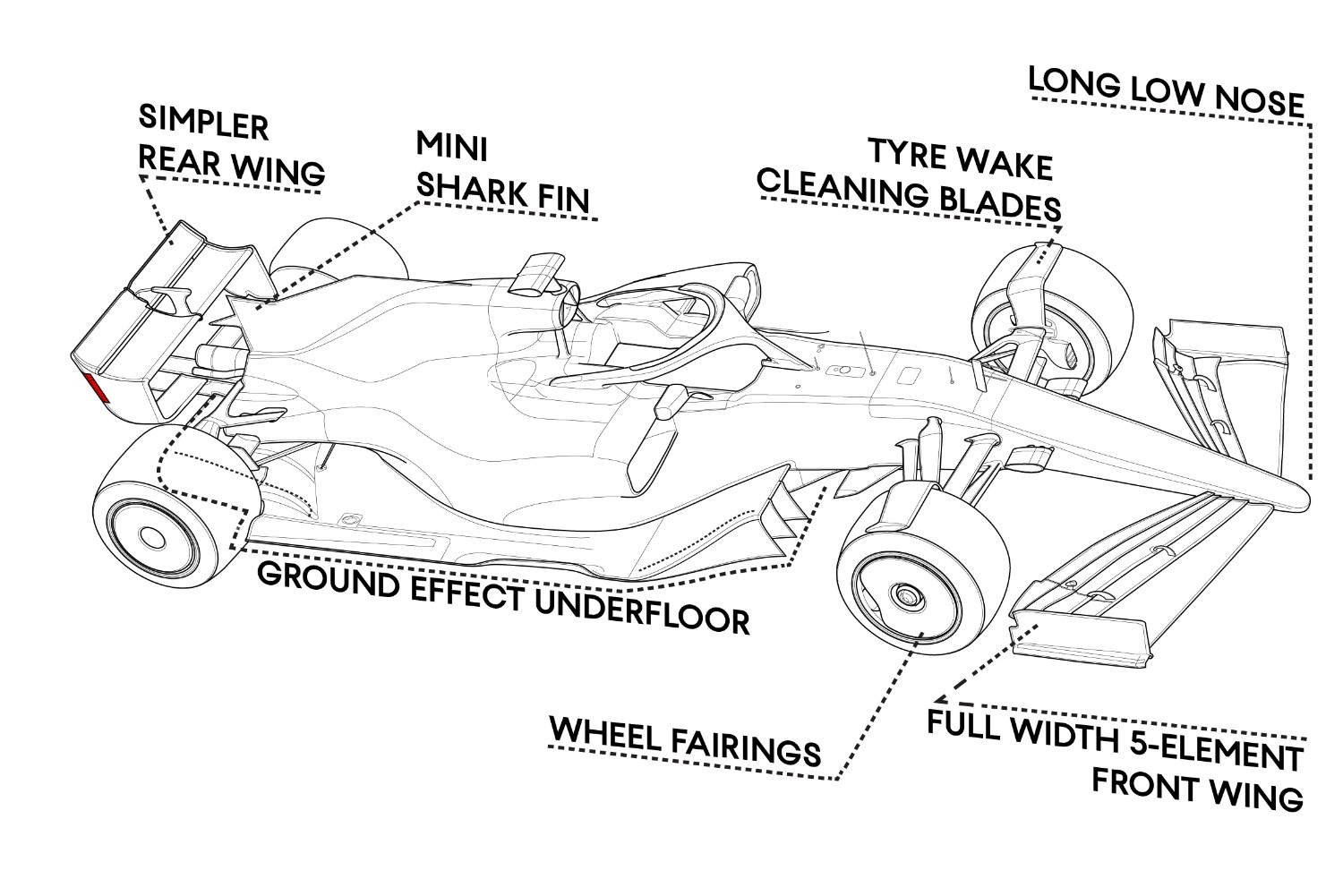 Proposed 2021 aero changes – much cleaner car on top
During Friday's Austrian GP Press Conference of Team and Manufacturers representatives Mario ISOLA (Pirelli), Andrew GREEN (Racing Point), Paul MONAGHAN (Red Bull Racing), Toyoharu TANABE (Honda), and Andreas SEIDL (McLaren) were asked about whether F1 should copy IndyCar and reduce the dependency on over the car downforce and increase the underbody downforce.
They answered as follows:
MI: I believe that we should look at any other series that's providing the show, not just IndyCar. If we look at the other series with an open mind, we can find solutions also for Formula One, keeping in mind the DNA of Formula One because it is clear that we cannot have a Formula One that is a standard series like Formula Two or something like that. There are a lot of dedicated aspects to consider but observing the rest of motorsport with a critical view can only be positive.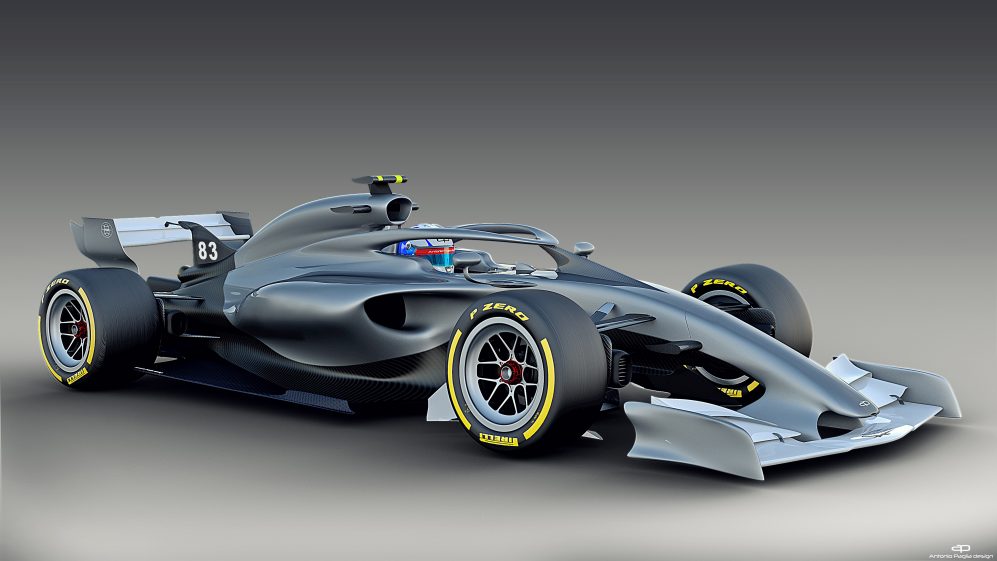 Looks a lot like an IndyCar, but better
AG: I think the regulations moving forward in 2021 do take some of other formulas technology, I think with moving towards more of a ground effect car going forward. I think that definitely comes from the north American series, which, if we're looking at, trying to have the cars race closer together then I think that's the right thing to do, that makes complete sense. But I think the same, I think we need to keep Formula One at the pinnacle, it needs to be a technological amazement really. That's where I think the sport needs to be, it's not just about having cars that are close, it's about a bit more of a Wow factor and we need to make sure we don't lose any of that.
PM: To answer your question directly, yes, I think you can learn from other series. Your specific question of IndyCars Andy has partly answered I think in that the way they generate their downforce is of interest to us. The question becomes can they run closer, can we still maintain differentiation between the cars as opposed to stock bodywork as they would call it over there? So I think you keep an open mind and you look and you learn and you don't assume that you have perfect knowledge. I think that open-mindedness will serve us well.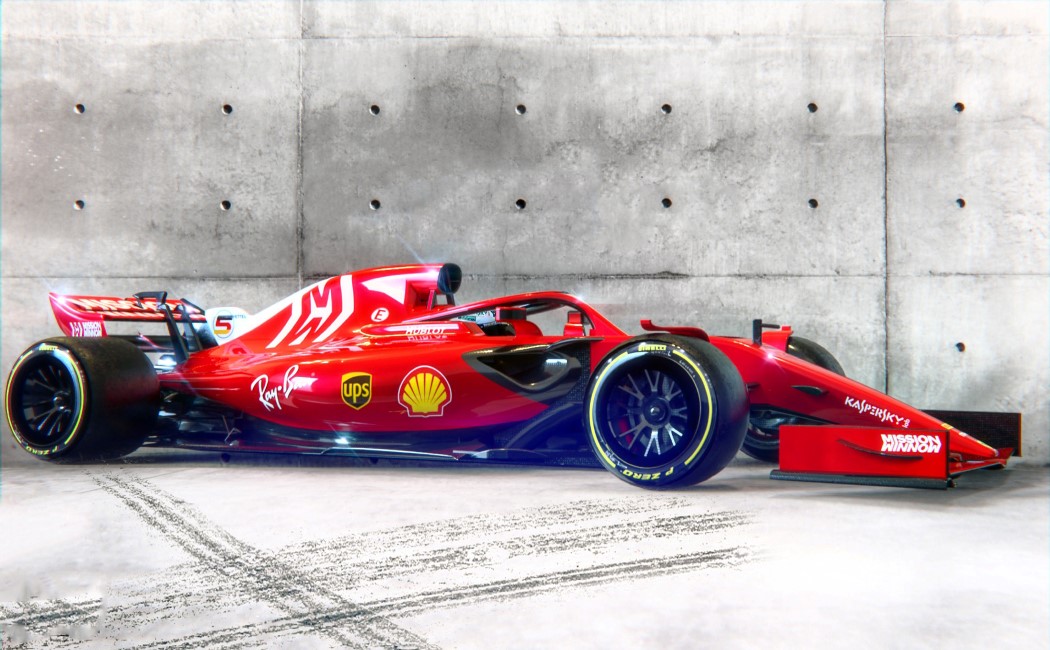 Rendering by Olcay Tuncay
AS: Yeah, same from my side. I think we all do – Formula One, FIA and the teams should also currently look at what's going on in other categories, on the technical side and also on the sporting side which has a big impact as well, the sporting regulations of how the show is actually happening on track. I think some aspects of the '21 regulations like standardization and so on, limitation of the freedom regarding the aero development and so on, they're going in the direction we see already in other categories. There's a lot of work going in to also to allow this closer racing so I think we are not far off with the proposals that are on the table. As I said before, we just need to pull through now.
TT: Yes, IndyCar and Formula One are sports and also entertainment. I think there is a big differences between the two series and also the spectator characteristics are different. But it's good to learn from each other or share the idea which enforces the Formula One, which enforces IndyCar and then supplies much more until the spectator is good, I think.