Verstappen on the rise as Vettel fades
Max Verstappen
When it became clear that Daniel Ricciardo would be leaving Red Bull at the conclusion of the 2018 Formula 1 season, and that Max Verstappen would become the team's number one driver, there were some within the sport of Formula 1 racing who thought that team boss Christian Horner had lost his mind. Now, looking back, it seems Horner knew his man better than anybody else did. Verstappen is proving to be a revelation in the spotlight this season.
It wasn't Verstappen's talent that the doubters had reservations about; even his harshest critics had to concede that he was a uniquely gifted driver. It was Verstappen's temperament that was called into question, and not without good reason. Verstappen is, after all, the man who threatened to head butt a journalist because he didn't like the line of questioning he was subjected to before the 2018 Canadian Grand Prix. He's also the man who attempted to start a physical fight with Esteban Ocon after a collision at the 2018 Brazilian Grand Prix. For all his ability behind the wheel, Verstappen seemed like an unstable element, and yet Horner was willing to sacrifice the jovial-but-reliable Ricciardo in order to appease Verstappen rather than making the opposite decision. Barely a year later, Verstappen carries himself like a different man.
Growing Into The Role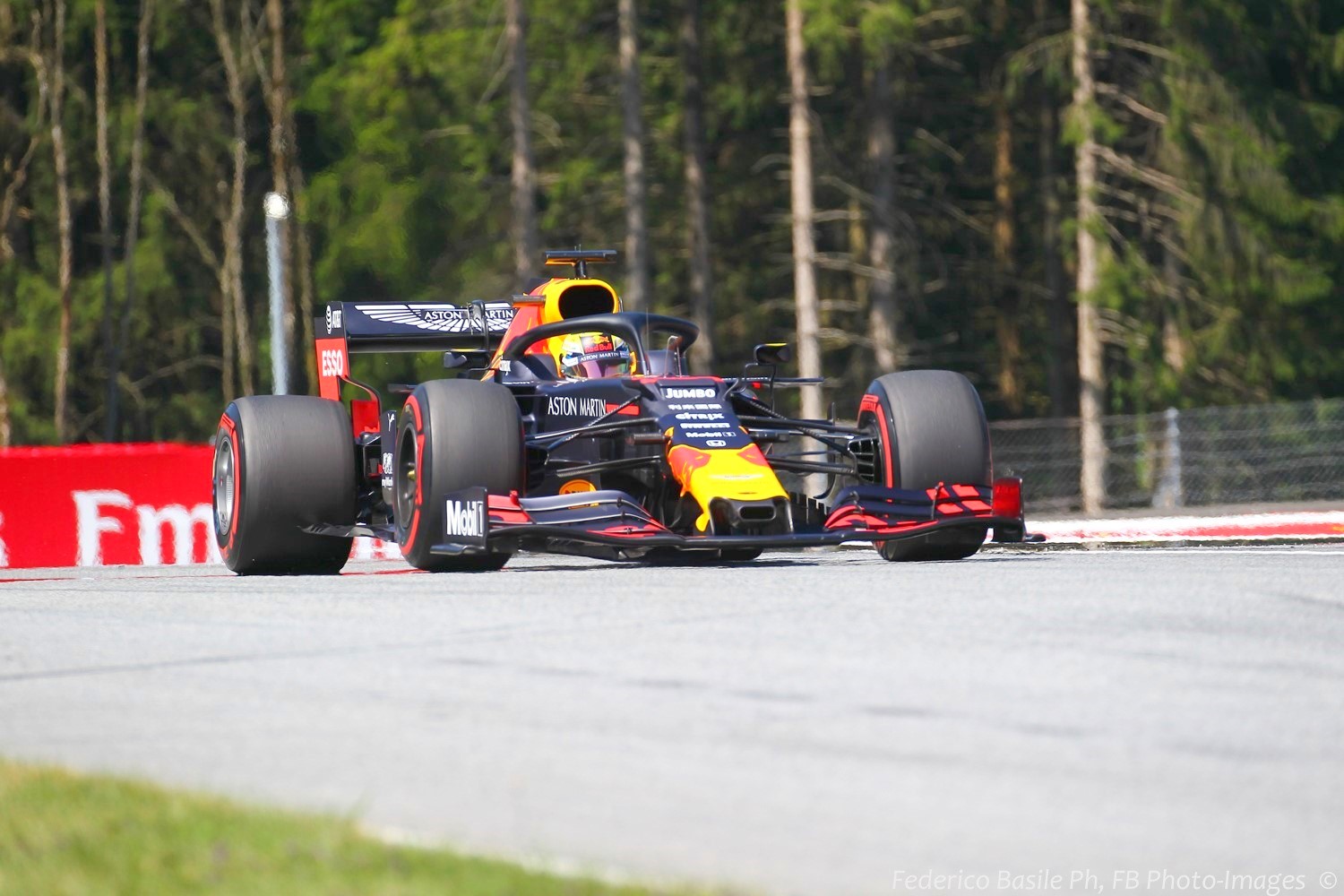 Max Verstappen winning in Austria
It likely helps Verstappen's mindset immeasurably that as we approach the halfway point of this season, he's performing ahead of expectations. Halfway through 2018 Verstappen was trailing his teammate Ricciardo by a wide margin, and didn't even have sight of the top of the leaderboard, where Lewis Hamilton was disappearing into the distance. This year he may still not be able to maintain pace with the seemingly-unstoppable Mercedes pairing of Hamilton and Bottas, but he's ahead of the Ferrari pair of Sebastian Vettel and Charles Leclerc, and he's gaining the respect he sometimes felt was denied to him last year.
When pressed on Verstappen's seemingly sudden transformation, Horner cited his disastrous crash at Monaco in 2018 as a turning point for Verstappen's mindset. Drama has become a recurring theme in Verstappen's Monaco experiences. The race is never predictable. In a city full of casinos, betting on the outcome of the Monaco Grand Prix might just be the biggest gamble of them all. If you play online slots, then you'll know that the odds of hitting a perfectly matching set of symbols on a single spin of any slot are pretty long. You may still stand a better chance of landing the jackpot on the Monaco Fever slot twice in a row than what's happened to Verstappen there in the past two years.
In 2018, as we've covered, Verstappen endured a nightmare. He crashed badly in practice, and was barely more than a bystander as Ricciardo took pole, and then converted his pole into a win. In 2019, he was the best driver on the circuit. He ferociously harried Lewis Hamilton, who was driving on almost bald tires, all the way to the checkered flag. He crossed the line in second place, but was demoted to fourth after a contentious time penalty. The Verstappen of a year prior would have ranted, raved, and sworn at the press. The Verstappen of 2019, although clearly annoyed, was more measured and philosophical in his response. If anything sums up the growth of Verstappen over the past year, it's his Monaco experiences.
Vettel Under Pressure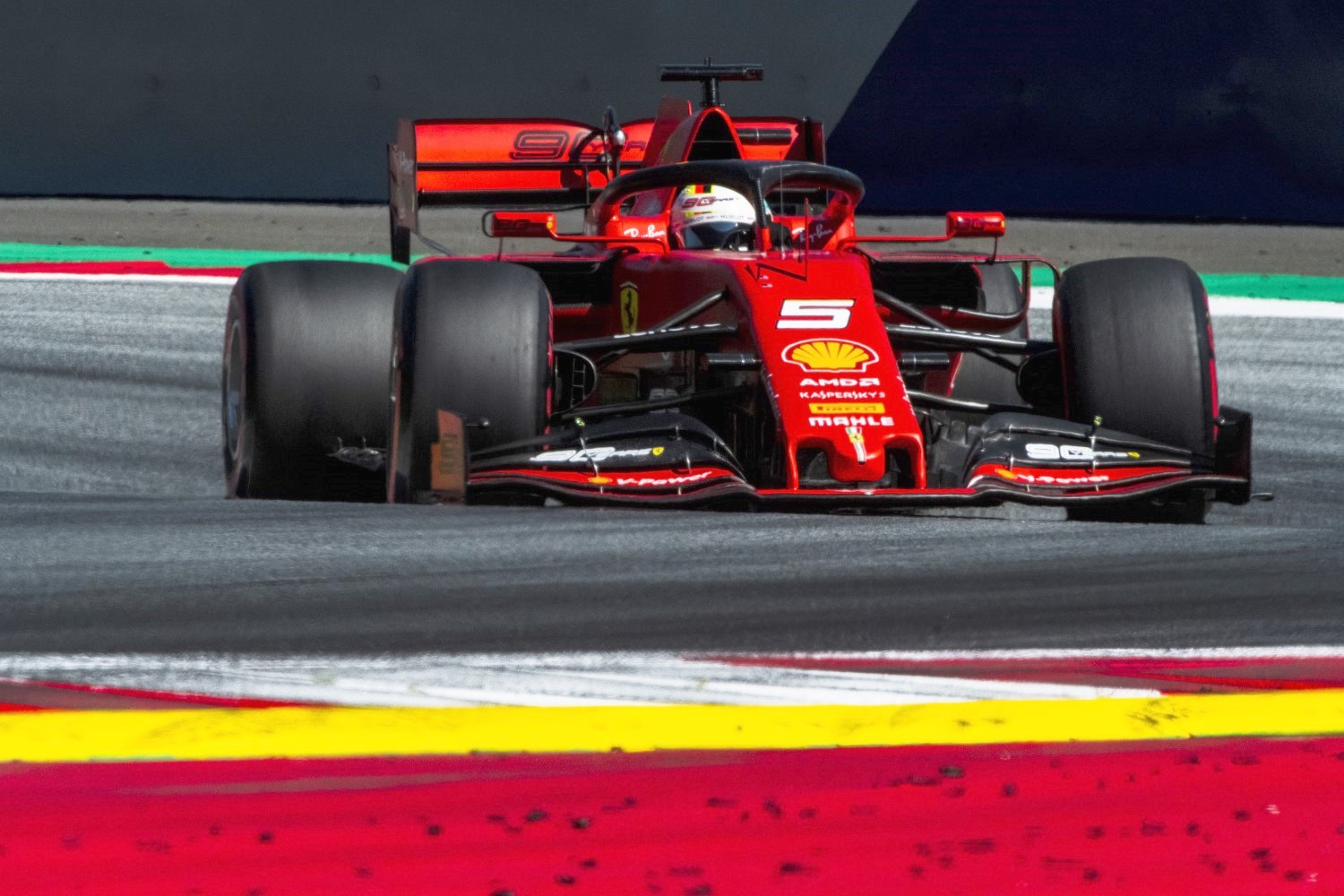 Vettel is making too many mistakes trying to beat the superior Aldo Costa designed Mercedes
For all the improvements we've seen in Verstappen, you could make the case that by rights, he should have more championship points than he does. The penalty he received in Monaco was unpopular with both journalists and fans – not the only time a penalty has provoked such a response in Formula 1 this season – and he was likely to achieve a podium position in the British Grand Prix were it not for the interjection of a driver whose career seems to be heading in the opposite direction.
Verstappen had just completed a perfect pass of Sebastian Vettel when the German lost composure, and plowed his Ferrari into the back of the Red Bull, spinning both drivers off the track. Vettel's race was effectively over; he wound up close to the back of the pack, and also picked up a ten-second penalty. Verstappen somehow dragged a badly damaged car to a fifth-place finish. It was an outstanding performance in the circumstances, but not the great day Red Bull had in mind. Vettel, for his part, accepted full liability for the crash.
For all the furor over the penalty that was awarded against Vettel at the Canadian Grand Prix, there's an uncomfortable truth that those who defend Vettel would prefer to ignore. Had Vettel not made yet another unforced error with Hamilton closing in on him, he'd never have veered off the track in the first place, and there would have been no incident for the stewards to success. Since then, Vettel has finished fifth in France, fourth in Austria, and of course sixteenth in Great Britain. He spent much of 2018 making mistakes as Hamilton pursued his car. Now, he seems incapable of getting his car in front of Hamilton at all. At every race since Canada, his much younger teammate Leclerc has out-qualified and outperformed him. This has not gone unnoticed by the fanatically pro-Ferrari Italian press. It also won't have gone unnoticed by Ferrari themselves.
Leclerc's situation now appears similar to Verstappen's last year. He makes mistakes, and sometimes seems to lack composure, but in terms of raw talent, he appears to be comfortably better than the older driver who's supposed to be the team's number one. If Ferrari has taken note of the rise of Max Verstappen since Red Bull moved Daniel Ricciardo out of his way, it could be bad news for Sebastian Vettel. Having failed to deliver the Driver's World Championship that he was recruited to provide for the long-starved Scuderia, it may be the case that the team soon decides that it's Leclerc, not Vettel, who offers them the best chance of ending their drought.