IndyCar Drivers Disagree on Push-To-Pass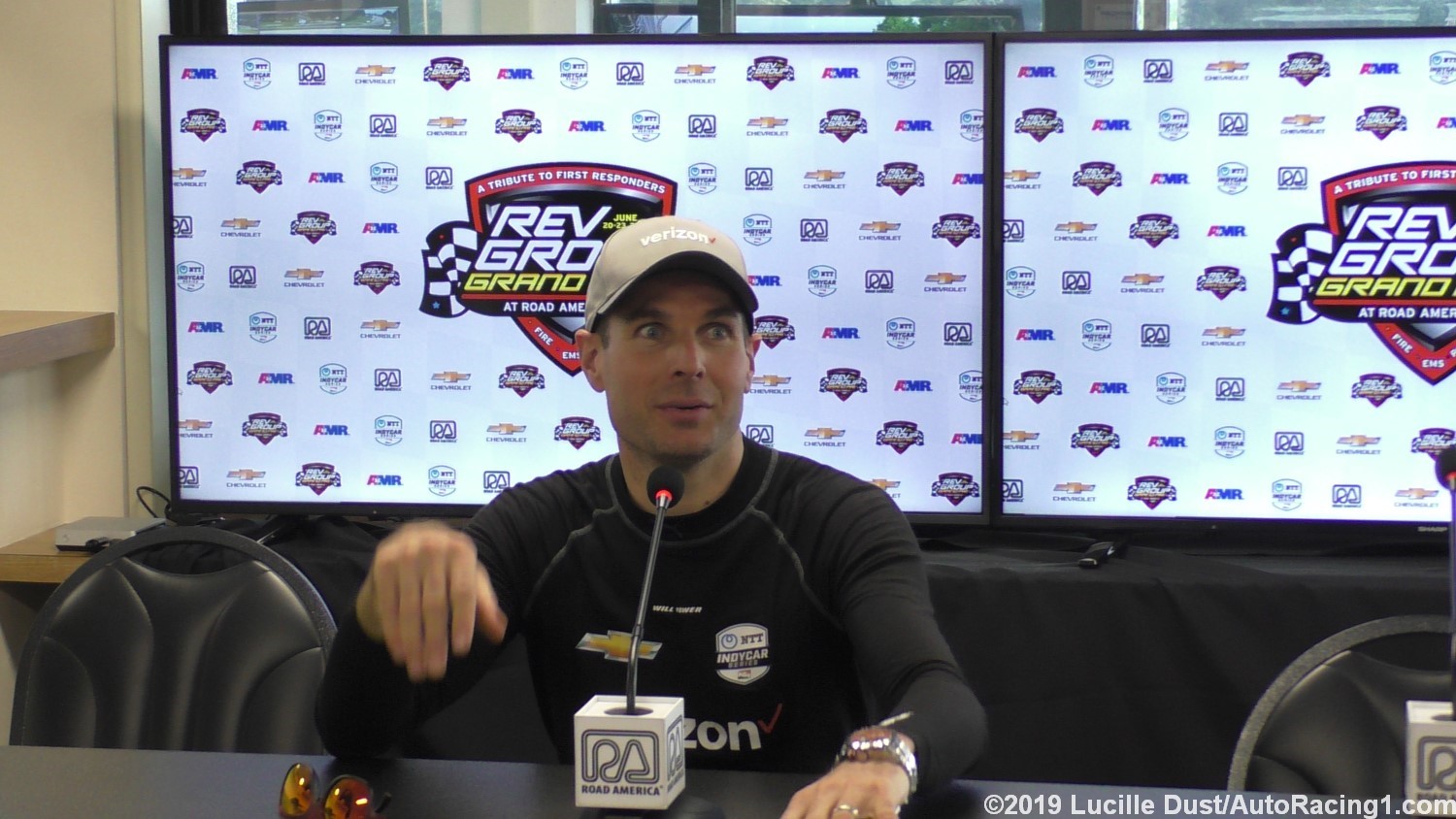 Power does not like P2P the way it is currently implemented
As the IndyCar series heads across the border to Toronto, Ontario for the Hondy Indy Toronto this weekend, the teams have been working on race strategy for the narrow temporary street course at Exhibition Place. Part of that strategy will be fuel mileage, execution of pit stops in the tricky S shaped pit lane and when to use the 200 seconds of push-to-pass (P2P) that is allowed for this race.
P2P was created to make more competition on the race track and to increase passing opportunities for the drivers. The Champ Car World Series had Ford and Cosworth Racing develop a P2P mechanism that was first used in the 2004 season. This system would give the drivers and extra 50 horsepower when using the button. At that time, drivers were allowed 60 seconds for the entire race.
After the Champ Car and IRL merge in April of 2008, P2P did not make a comeback until 2009 at the Kentucky Speedway. Initially "being on the button" meant that a driver had used 20 seconds of P2P each time he pushed the button on their steering wheel. In the last two seasons, the series changed the limit to the number of pushes and has allowed the driver to use the allotted amount of seconds at his discretion.
[adinserter name="GOOGLE AD"]Will Power, the 2018 Indianapolis 500 winner, was very vocal about how he felt about using the P2P while in Road America a couple of weeks ago.
"It is just total track position for this race. They could fix that so easy with a no reply 'P2P' system, you'd just have some serious battles out there. I just think the 'P2P' system is wrong. Either give us a lot less so you don't reply every time, or you have a no reply system."
"Right now you got so much, as soon as you hear on the radio he's on it, you're on it. He is on it, you're on it. You're on it on your in-laps and you're on it on your out-laps. Everyone is doing the same, so for me, we don't have 'P2P'. You may as well not have it if everyone can reply, and you have a guy on the radio every time someone clicks it, you'll click it."
"It used to be 10 clicks. You used it very sparing. You had to be sure the guy was going to get you to click it. People would save some. Guys would have less at the end. Yeah, right now they've just given you a whole bunch and everyone just uses it all the time. You can use two seconds, which helps you. But I think it's the wrong strategy. I think we should go back to 10 hits only and then we would see some passing."
"You should only have one hit, one chance, bang, you've wasted a whole one. Then you're really thinking. Or the guy can't reply. Something like that. Right now, because everyone has so much experience with it, everyone uses it in such a way, it's not good for the fans. "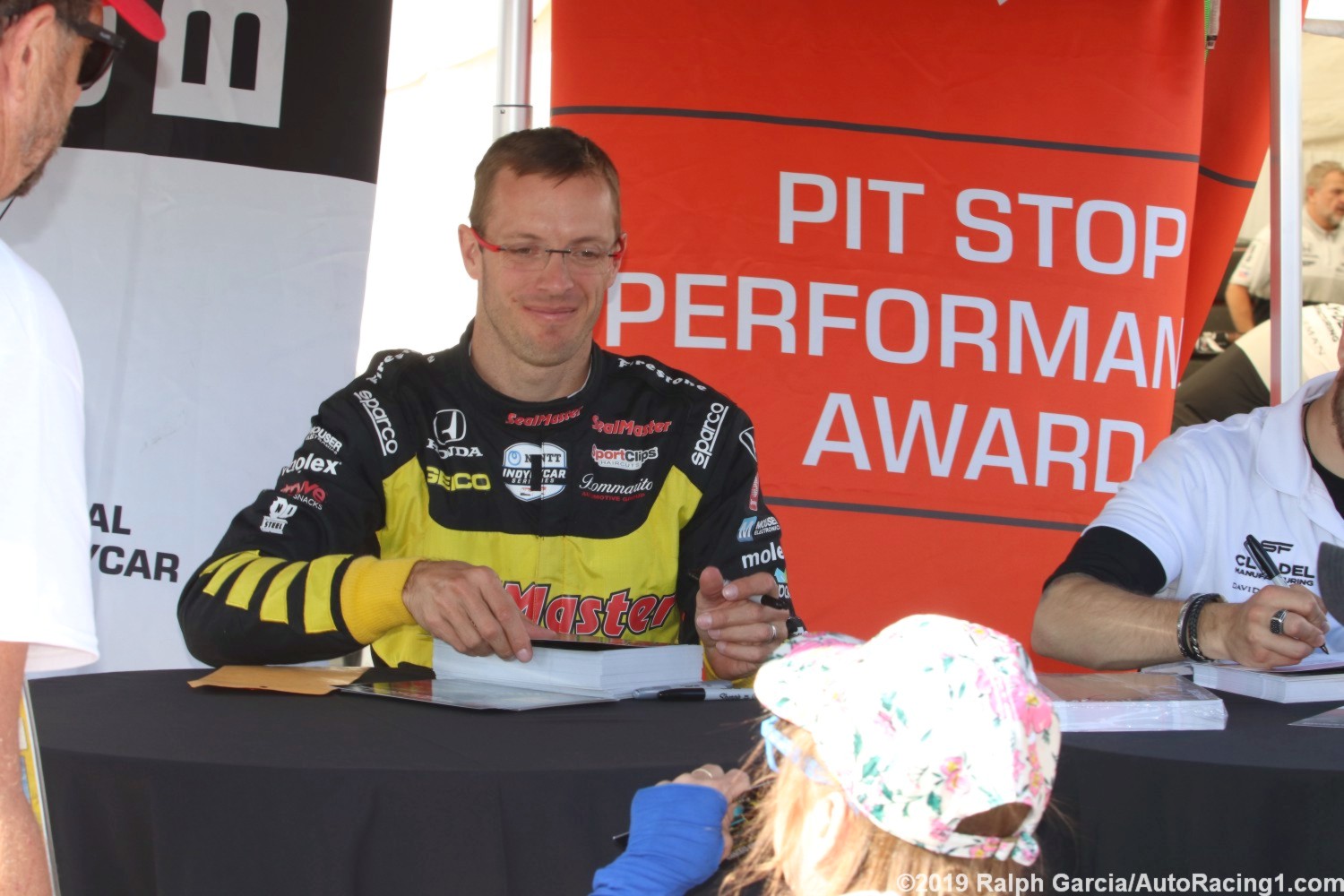 Bourdais likes P2P
AR1 talked with Sebastian Bourdais, a four time champion in the IndyCar series, about his opinion on this.
"It has revolutionized the race for us. It used to be more about track position. Obviously with P2P, we can make things happen. It is a lot more fun when you are out of position because you can somewhat recover."
"It is not the magic thing like DRS (Drag Reduction System) can be in Formula One. You still have to earn it and put yourself in the position where you are going to have a shot. But it gets the job done most times when you have a stronger car yet there is no way you could pass if you did not have some help. It does what is was meant to do. And it has been a very good feature for the racing."
"Right now, where you really make gains is where you surprise the guy and you get a total jump on him. Then when he activates the button, it is too late for him to get any advantage. But if he uses it preemptively and you use it, it just negates itself."
"I liked having the 10 timed pushes of 20 seconds much better. I think there is a lot more gain with it. You can manage it a lot better. If the guy uses it defensively, you can make him run out of it, like I did in Mid-Ohio one year. It becomes much more technical. When it is just a push for however many seconds you think you need, it is over. You get it and you run out very quickly."
Both Power and Bourdais have driven in the Champ Car Series and now IndyCar and have experience with the timed allotment and the current system of using as little as a few seconds at a time, which is actually hurting what P2P was supposed to help.
Time will tell if the series will change back to the limited number of pushes these two drivers tend to agree on.