Daniel Abt Fined and Disqualified for cheating, loses ride (2nd Update)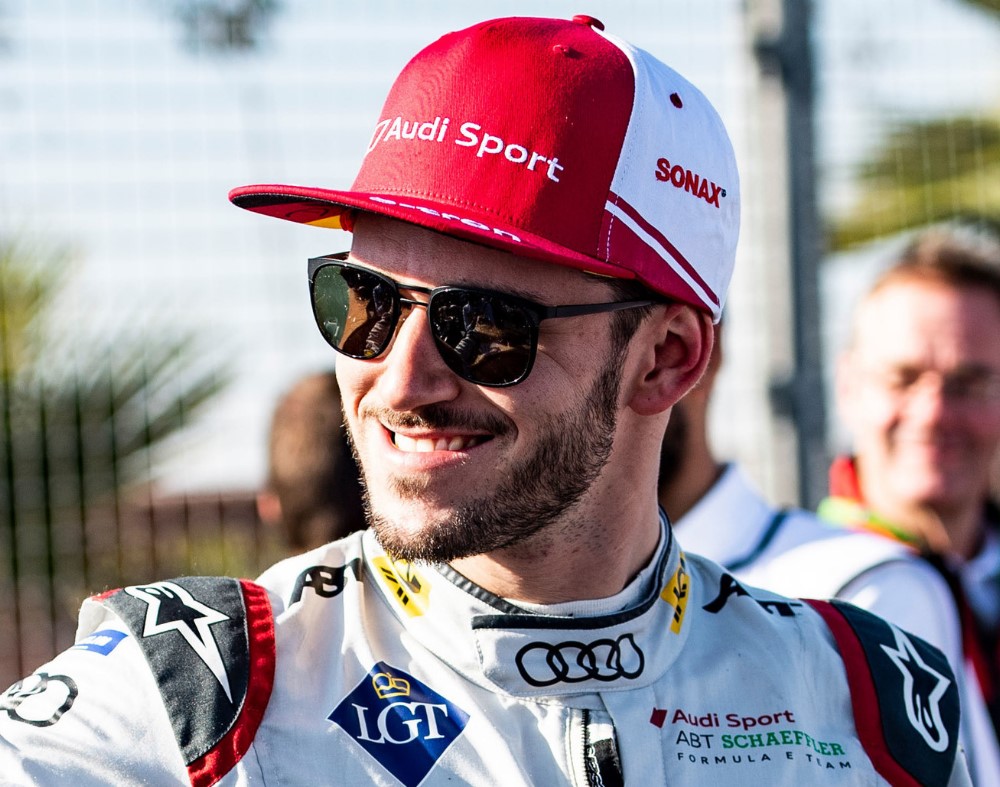 Daniel 'cheater' Abt is now out of his real Formula E ride too
UPDATE Audi sacked German driver Daniel Abt from their Formula E team because he "made a conscious decision to go against the rules" in an esports competition, the German carmaker said on Wednesday.
Audi said in a statement that it stood by its culture of tolerating mistakes but what had happened on Saturday was deliberate.
"That is what makes the big difference for us," it explained.
05/26/20 Audi have suspended Formula E driver Daniel Abt after he was disqualified from the series' virtual race last weekend after he was found using a ringer to race for him during the virtual Formula E Berlin ePrix.
Questions were raised when Abt suddenly propelled to the front of the grid after disappointing shows at previous rounds with drivers noting "his" face was obscured by a microphone captured by a webcam. Formula E officials subsequently investigated the allegations further and found Abt's car to be raced from a different IP address.
It was discovered that Abt had recruited a professional sim-racer to drive in his place for the virtual Berlin ePrix. The German was subsequently disqualified from the race and fined €10,000.
After the race, the 27 year-old admitted he did not take the race "as seriously as I should have" having brought in outside help from sim-racer Lorenz Hoerzing who competed under Abt's name in the charity event. Abt added: "I am aware that my offense has a bitter aftertaste, but it was never meant with any bad intention."
Audi have since released the following official statement addressing Abt's position at the team:
He directly apologized for this on the following day and accepted the disqualification.
"Daniel Abt did not drive his car in qualifying and the race at the fifth event of the Race at Home Challenge on May 23 himself, but let a professional Sim-Racer do so.
"Integrity, transparency and consistent compliance with applicable rules are top priorities for Audi – this applies to all activities the brand is involved in without exception.
"For this reason, Audi Sport has decided to suspend Daniel Abt with immediate effect."
05/24/20 Audi Formula E driver Daniel Abt was fined for using a stand-in driver to take his place and run under his name during Saturday's sim ePrix.
Eighteen-year-old professional sim racer Lorenz Hoerzing drove the No. 66 Audi in the Berlin round of Formula E's Race at Home Challenge, finishing third while impersonating Abt.
Not only was he stripped of his result, Hoerzing was also banned from the Race at Home Challenge while Abt was ordered to pay a "compulsory donation" of €10,000 to charity.
According to The Race, Formula E cross-referenced IP addresses and found it impossible for Abt to have been competing during the Berlin contest. The driver then admitted to using Hoerzing as a stand-in, issuing a statement that afternoon:
"I didn't take it as seriously as I should have. I'm especially sorry about this, because I know how much work has gone into this project on the part of the Formula E organization," Abt explained. "I am aware that my offense has a bitter aftertaste, but it was never meant with any bad intention."
"Of course, I accept the disqualification from the race. In addition, I will donate 10,000 Euros to a charitable project," Abt concluded.