ROKiT Phones extends Torque Esports' The Race All-Star Series partnership through to 2021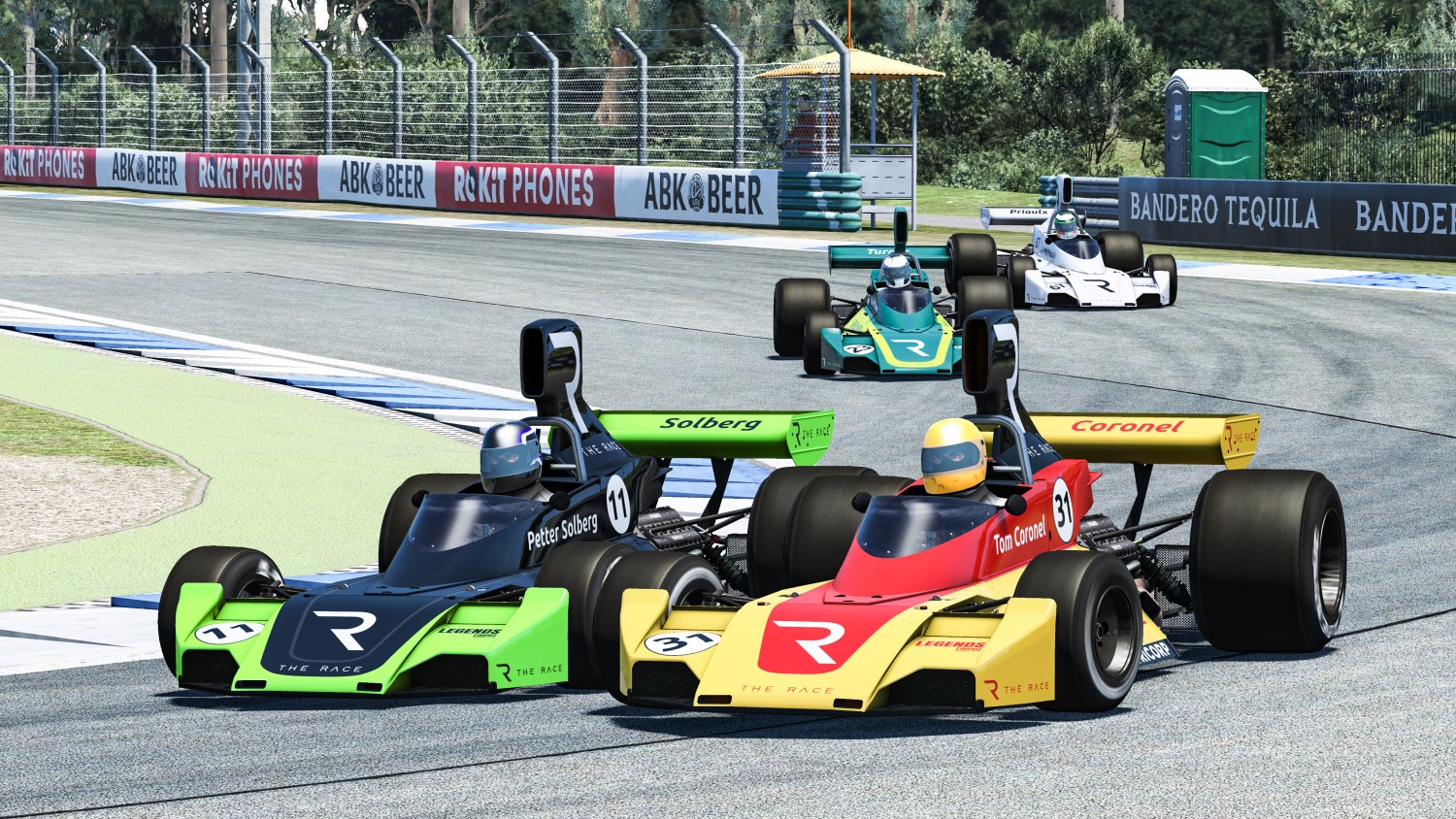 Virtual Action
The ROKiT Group has extended its agreement with Torque Esports/Engine Media (TSX-V: GAME) (OTCQB: MLLLF) as the presenting partners for The Race All-Star Series – Torque's ground-breaking international esports racing championship.
After an initial six-week agreement that showcased ROKiT brands including ROKiT Phones, ABK Beer, Bandero Tequila and Bogart's Spirits via the esports series, ROKiT – a well-known sponsor in Formula 1, Formula E and W-Series – has decided to make a long-term commitment to back the series through to 2021.
The Race All-Star Series powered by ROKiT Phones, is a world-class virtual racing event that brings together legendary names from motorsport history, some of the top real-world talent and the best of the sim racing community. The series comprises three separate championships – the Legends Trophy, the Pro Cup, and the Sim Masters.
The Legends Trophy has attracted such luminaries as double world champion and Indy 500 and Formula 1 heroes Mario Andretti and Emerson Fittipaldi; F1 world champions Jenson Button, Sebastian Vettel and Jacques Villeneuve; Indycar stars Dario Franchitti, Helio Castroneves, and Tony Kanaan; Le Mans winners Emanuele Pirro, David Brabham and Jan Magnussen; touring car greats Jason Plato and Andy Priaulx plus world rally champion Petter Solberg.
It has also added a teams' championship, which has attracted entries from Mercedes-AMG Petronas Esports, Aston Martin, Bentley, BMW, Hyundai, Williams Esports, and Formula E team, ROKiT Venturi Racing.
Leading esports teams such as Mercedes-AMG Petronas Esports, Team Redline, F1 driver Romain Grosjean's R8G Esports, and Williams Esports have also entered teams into the Sim Masters championship.
Torque created the Race All-Stars Series powered by ROKiT Phones in the wake of the cancellation of global motorsport due to the coronavirus pandemic. It has developed into a Saturday fixture for more than six million viewers through broadcast deals with ESPN and Eurosport. An additional 71 outlets show event highlights reaching a potential audience of 610 million homes.
"The Race All-Star Series has kept motorsport in the spotlight during a time when no other racing could take place," said Jonathan Kendrick, co-founder, and Chairman of the ROKiT Group.
"By bringing together some of the leading car manufacturers, the top sim racing drivers, and world-famous legends it has created a loyal audience of passionate fans and generated fantastic exposure for the ROKiT Group brands."
The Race All-Star Series powered by ROKiT Phones is now in its second season with the championship finale scheduled for this Saturday at 17:00 UK; 18:00 CET; 12 noon US Eastern and 9:00 am US Pacific.
"Having a brand like the ROKiT Group, which has established a strong links with real-world motorsport through its association with Williams, Venturi and W Series, committing to a long-term arrangement with the All-Star Series is testament to the growing popularity and power of virtual racing," Engine Media Co-CEO Darren Cox said.
"We are delighted to have them onboard through to 2021 and to work with them on the many exciting developments we have in the pipeline."
Series three of the championship will begin on June 6 with additional races scheduled for June 20 and June 27.