Crutchlow: "If you try to imitate Marquez's style, it won't end well."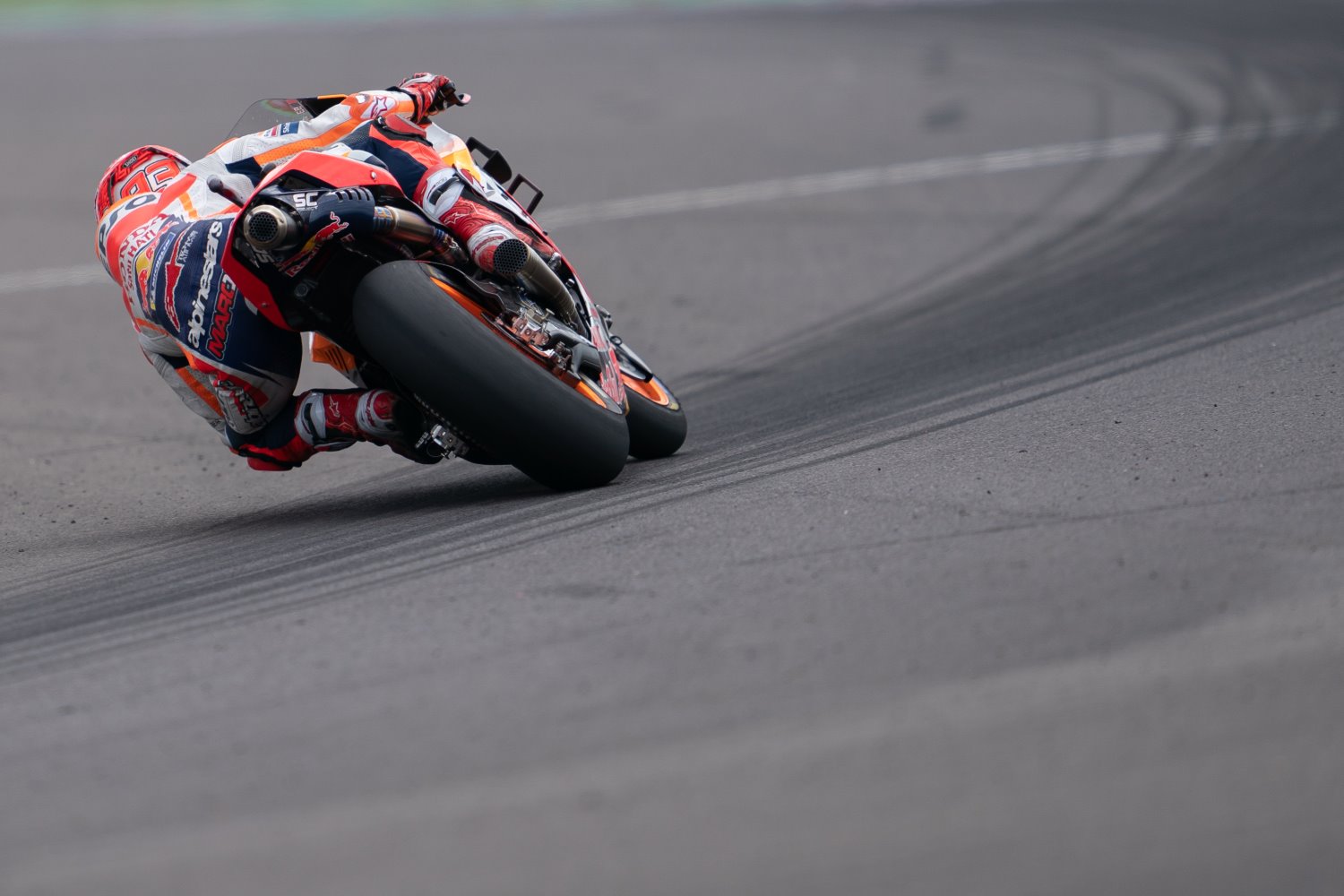 What Marquez does with the front brake while in a power slide the other riders would simple crash
Everyone knows that Marc Marquez is the best MotoGP rider ever, but how does he do it? Cal Crutchlow is part of this small circle. The LCR rider rides the same Honda bike as Marquez and has access to his data. What he's seen has left him speechless.
"It's difficult to understand how he does it, because he wins even when his bike isn't able to," he explained in an interview with BT Sport. "The way he's able to control the bike, the risks he takes, how he manages to glide with the bike, the way he uses the brakes is incredible."
It's especially how he controls the brakes that surprises Cal.
"Take one at twenty laps, and I can guarantee that Marc locks the front wheel three or four times more than any other Honda rider does," he continued. "In the data, we see the deceleration line. When it becomes jagged, that means that its locked. If another rider has six spikes on that line, he might have fifteen in one corner or one that's two meters long. And he does it for twenty laps and still manages to win. It's just the way he rides. We riders lock the front wheel quite often. We understand how to do it, but it's something spectacular to see at what inclination Marquez manages to do that, how he manages to control it and not fall."
Can he be imitated? Crutchlow is very doubtful.
"On one hand, it's good to be able to learn from him but, on the other, you can't learn from him because, if you try to do what Marc does, it won't end well ," Cal warned. "Sometimes you can do some of what he does, but you have to first filter it then start from there."