NASCAR eyes hybrid future (2nd Update)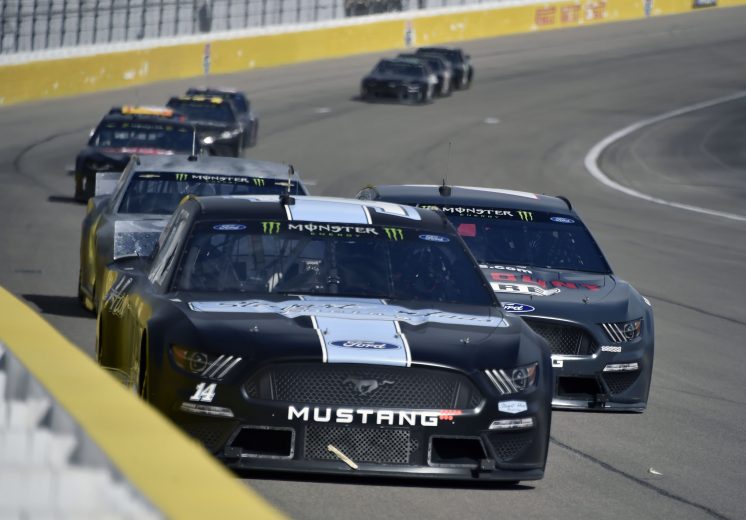 NASCAR, like IndyCar, is forced to go hybrid or lose all manufacturer support
UPDATE Australian Supercars is looking at hybrid options for their "Gen3" car that is slated for 2021. NASCAR is also rumored to use a variant of the Xtrac P1293 gearbox from the Supercars series for its Next-Gen car, which means that many of the hybrid components could be shared between the two. This would go over well with the manufacturers as they would be able to have a single hybrid unit for multiple series around the world. It would also benefit the teams since a larger scale of implementation means lower cost.
Although there are a few manufacturers–such as Ford–that are pushing for a hybrid system with higher voltage and more power, it is likely that we will see smaller steps at the beginning. Based on the current specs of the BTCC system, it's likely we'll see a 48 to 60 volt system with a smaller battery pack implemented along with an electric motor that can provide 40 to 50 horsepower on demand.
But since the NASCAR cars don't break on many of its ovals, how would the hybrid system generate energy to be stored in the battery. Of course during pitstops they brake hard, but also when drafting, since you do not need full throttle when following a car, the strategy would be to store engine power while in the draft and then you push-to-pass (40 to 50 extra HP) to pass.
Of course this means no one will want to lead very long since they will be sitting ducks with no P2P at their disposal.
F1 cars also convert engine heat to battery energy, however, those systems are more expensive. Exhaust heat can also be captured, but that would result in some loss of performance due to exhaust back pressure (while in the draft) but would charge the battery for the passes.
It will be interesting to see what NASCAR decides.
06/01/19 "Relative to hybridization and electrification, quite simply, it's not a question of if, it's a question of how and when," David Wilson, president of Toyota Racing Development said Thursday morning on SiriusXM NASCAR Radio. "A hybrid type of strategy is absolutely something that we're looking at.
"Candidly, it won't be something that we see as early as '21. That's, realistically, a little further down the road."
NASCAR Vice Chairman Mike Helton said May 20 on the Dale Jr. Download that a key to the Gen 7 car – expected to debut in 2021 – would be to "make room for what might happen next. Not in the short-term, but if the automobile industry and the racing industry go down the road with some type of electrification, the chassis should have room for that. In the motor component, whatever evolution we go to in the next generation of power plants for the cars … we have the opportunity with a clean sheet of paper to build a chassis that can accommodate that easily without having to tear a car apart."
Brad Keselowski wrote an essay last May titled: It's time: The NASCAR hybrid. Keselowski wrote: "Not only am I sure that hybrids are the future of NASCAR — I believe it's essential to the success of the sport that we embrace hybrid technology as soon as possible."
Hybrids have become more important for manufacturers, Wilson said on "The Morning Drive" on Thursday.
"You look across the motorsports landscape, you're seeing hybridization and electrification everywhere you look," he said. "That again is simply a reflection of the automotive culture on a global basis. Today, Toyota has eight different hybrid vehicles in their lineup."
Jim Campbell, Chevrolet's U.S. Vice President of Performance Vehicles and Motorsports, also was on "The Morning Drive" on Thursday and expressed the value of the Gen 7 car being able to incorporate hybrid elements in the future.
"I think Gen 7 gives an opportunity to bring more relevant elements of the car and the technology to what we're selling in the showroom or what we'll be selling more of in the future," Campbell said. "Along with that is the ability of if we do that have an opportunity to attract more (manufacturers). So it all does really fit together. There's still much work going on with the Gen 7.
"In terms of hybrid, I will tell you that every series we're involved in, every single series Chevy is involved in … is looking at what is the opportunity to package protect or what are the options to include some element of hybridization. That's really where it is right now. It's in a discussion phrase. It hasn't been locked down."
In regards to hybridization coming to NASCAR, Wilson said on SiriusXM: "It is an inevitability from our perspective."
Before the season, Mark Rushbrook, global director of Ford Performance, said of hybrids: "As we change road cars, we're not going directly from an internal combustion engine to electric. We'll have hybrids along the way. I don't know NASCAR needs to go full electric.
"Even if you continue racing the internal combustion engine, we get a ton of benefit from that and connection with the fans. The ability to put the hybrid in when the time is ready, that'll continue to connect as fans' cars and trucks go hybrid."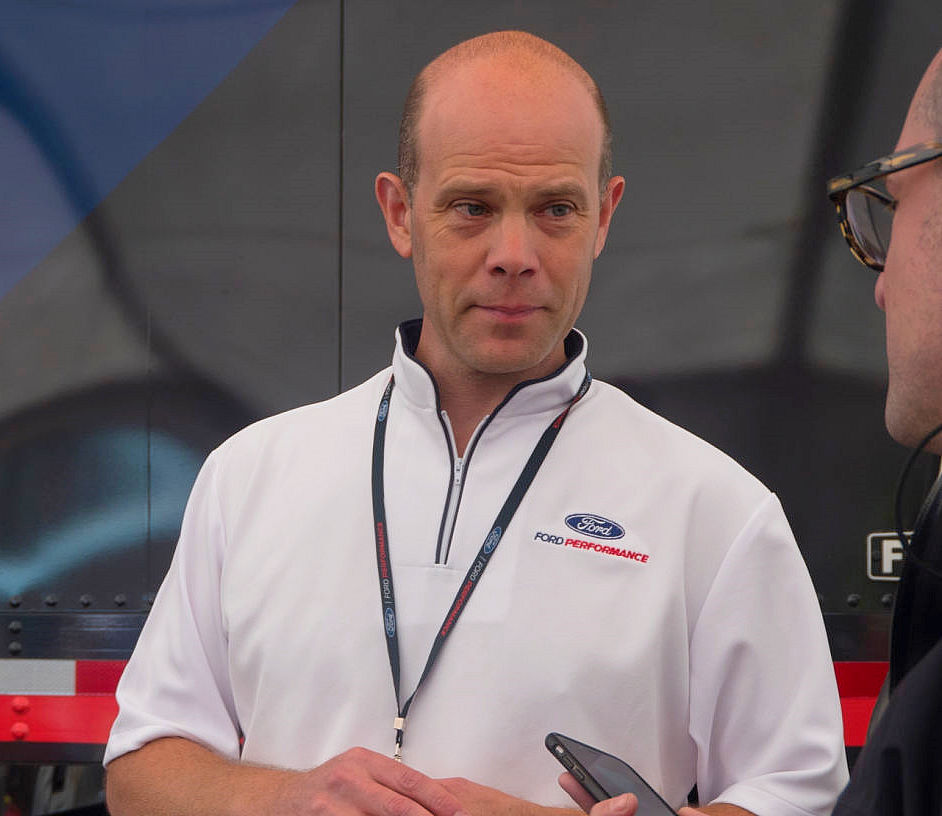 Mark Rushbrook
01/16/19 Hybrid power could come to NASCAR faster than we think, says Ford Performance global director Mark Rushbrook.
"Do I think there is a time and a place to introduce alternative power trains in NASCAR, whether it's a different internal combustion engine architecture or hybrid? Yes I definitely think there is, and I don't think it's necessarily that far away.
"For now, however, we think the V8 is still very relevant. We have a lot of cars including the Mustang itself that has a naturally-aspirated V8 and a lot of [pick-up] trucks."
But Rushbrook says that hybrids wouldn't work everywhere.
"There's no point putting a hybrid power train in the Daytona 500 because the format of that race requires wide-open throttle," explains Rushbrook.
"But short tracks like Martinsville or Bristol, or road courses where the drivers are on and off the gas and using the brakes and there is an opportunity for regeneration means there is an opportunity in the future for hybrids."
"As manufacturers, we all have regular open dialogue with NASCAR and our teams and each other about the state of the sport and the future of the sport. There are a lot of discussions about all aspects of the sport."