'Green light' for 2020 Dutch GP, to replace Spanish GP (22nd Update)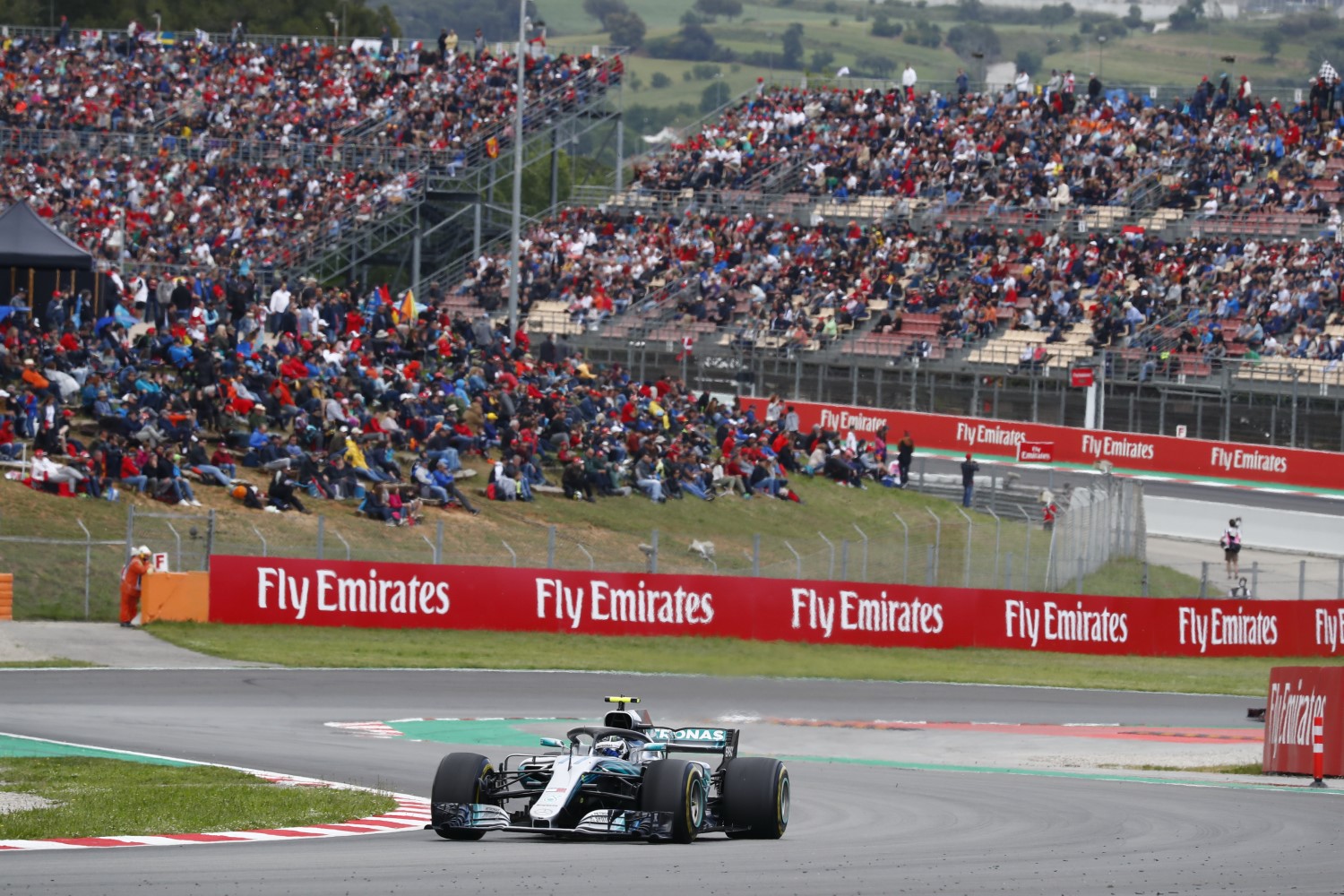 Spanish GP saved?
UPDATE The prospects of the Spanish Grand Prix remaining on the Formula 1 calendar have been boosted in the wake of the regional government providing funding, according to local media..
Formula 1 has visited the Circuit de Barcelona-Catalunya since 1991 but its existing contract expired at the conclusion of the 2019 event.
With Vietnam and the Netherlands joining the 2020 roster, and Formula 1 owners Liberty Media keen to retain a 21-event calendar, Spain was expected to be one grand prix to drop from the schedule.
Spanish Grand Prix organizers, the RACC, issued a statement at the end of May urging the local government to intervene.
It cited the economic boost the event brought to the local region and described the Spanish Grand Prix as crucial for the venue.
On Friday Catalan economics publication Ara claimed that an agreement has been reached between the Catalan government and Liberty Media over funding for a potential 2020 grand prix, with the figure estimated to be around 21 Million Euros.
Motorsport Week contacted the relevant parties for further information and received the following statement from the Circuit de Barcelona-Catalunya management: "No agreement has been reached yet with Formula 1 in order to renew the agreement for the Spanish Grand Prix at Circuit de Barcelona-Catalunya," the statement read.
"The negotiations for the renewal of the agreement with Formula 1 continue, and are still open. As soon as an agreement has been reached, whether for the renewal or the non-renewal, it will be made known officially through the usual channels used by Circuit de Barcelona-Catalunya."
With reference to the statement wording "whether for the renewal or the non-renewal" would at least seem to confirm that negotiations with Liberty are indeed ongoing, for now…
With the Netherlands expected to take Spain's date on the calendar it remains to be seen where a Barcelona event would be slotted into the schedule, should a 2020 deal be reached.
One solution is to run Zandvoort and Barcelona back-to-back across the opening two weekends in May; officials in the Netherlands have already been given provisional dates that will see their event take place early in May, either on the 3rd or 10th, at the start of the European season.
However, Liberty Media is understood to have already told Formula 1 teams that the calendar will not expand beyond its current 21-event schedule.
Mexico, Italy and Germany are the other current events without a confirmed 2020 deal, but Mexico is expected to stay, while an agreement in principle has already been reached with Italy.
Australia, on 15 March, is the only 2020 race with a confirmed date.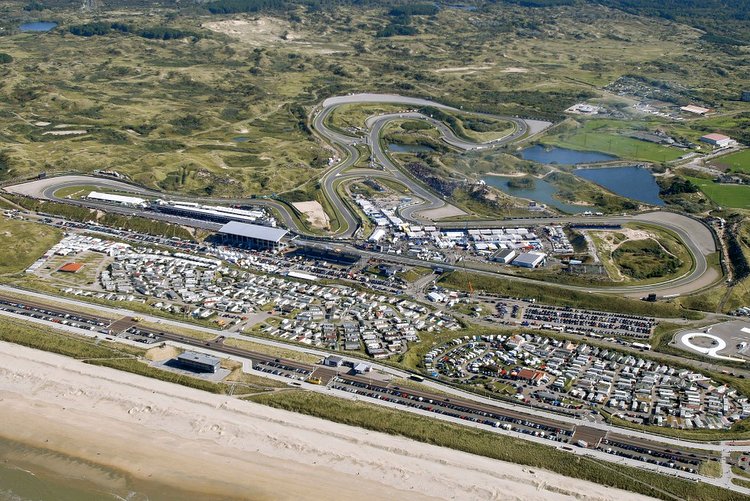 Zandvoort
05/10/19 (GMM) F1 is poised to confirm Zandvoort's place on the 2020 calendar.
We have learned that F1 chief executive Chase Carey is travelling to the Netherlands on Tuesday to announce the return of the Dutch grand prix.
Reports suggest Zandvoort will replace Barcelona.
"Hopefully they can agree on something," Carlos Sainz Jr., referring to the endangered Spanish grand prix, said in Barcelona.
"Maybe not next year because it's too late, but hopefully they can agree on something for the future."
Carey said this week that the calendar is remaining static at 21 races for 2020, meaning that with Vietnam and Zandvoort's arrival, at least two races will be scrapped.
"The maths means we will not be able to renew all our current races," he said.
"We believe it is important for our fans and the growth of our sport and business that we both add exciting new locations and manage a limited level of churn."
05/08/19 (GMM) Negotiations to keep Barcelona on the F1 calendar are "completely alive".
That is the claim of what the Spanish newspaper Marca calls an "authorized source". Recent reports suggested Spanish GP officials had failed to reach a new deal with Liberty Media for 2020 and beyond.
The source said: "The negotiations are completely alive and are going to intensify after the grand prix on Sunday and throughout the month of June.
"We want to renew and keep organizing this event, and my feeling today is optimism. I think in the end we are going to reach an agreement."
The latest news about Barcelona's demise started in Baku, when a publication with close links to Liberty Media said the race would be replaced for 2020 by Zandvoort.
Marca reports: "But Zandvoort needs a EUR 100 million upgrade, and some works will not be ready in a year."
The Circuit de Catalunya source admitted that renewal talks slowed down in January.
"It is true that we thought we would make the announcement then, but there were adjustments that forced us to delay everything.
"But we remain interested, and so is Liberty."
The source said the only problem is financial, with the circuit needing either a lower annual race fee or an "improvement of our income" through more favorable contract terms.
"There is a tug of war, but nothing that cannot be resolved so far," the Barcelona source continued.
"I repeat that I am optimistic, although it is true that there is no middle ground here. Either it is renewed or it is not."
Marca said Jerez is a possible alternative for the Spanish grand prix, but a race there would require EUR 4 million in upgrades.
"They have presented a serious proposal to Liberty, but they already know it is more like a dream. Winter testing is another story," the newspaper said.
05/07/19 (GMM) Barcelona circuit boss Vincenc Aguilera says there is "no panic" amid reports that talks to extend the Spanish GP beyond this weekend's race have broken down.
Some outlets claim Barcelona will be replaced on the 2020 schedule by a Dutch GP at Zandvoort.
But Aguilera says that is premature.
"There has been talk of a grand prix in northern Europe, in southern Spain … it seems everyone wants to replace Barcelona and I understand it, but we are working seriously to have the grand prix for a few more years," he said at an event in Madrid.
"We are not in any state of panic. We hope to have a solution in the next two months," Aguilera insisted.
04/30/19 Zandvoort is being lined up to replace Barcelona as the first non-flyaway race of the 2020 Formula 1 season, with the Spanish Grand Prix falling off the calendar, Autosport reports as hearing through their sources.
A senior source has confirmed that a contract has now agreed between F1 and the Zandvoort promoter – but it has not yet been signed, as final details are still being sorted.
If, as expected, Barcelona drops off the 2020 calendar, it would allow Liberty to put Zandvoort into the early May slot ahead of Monaco.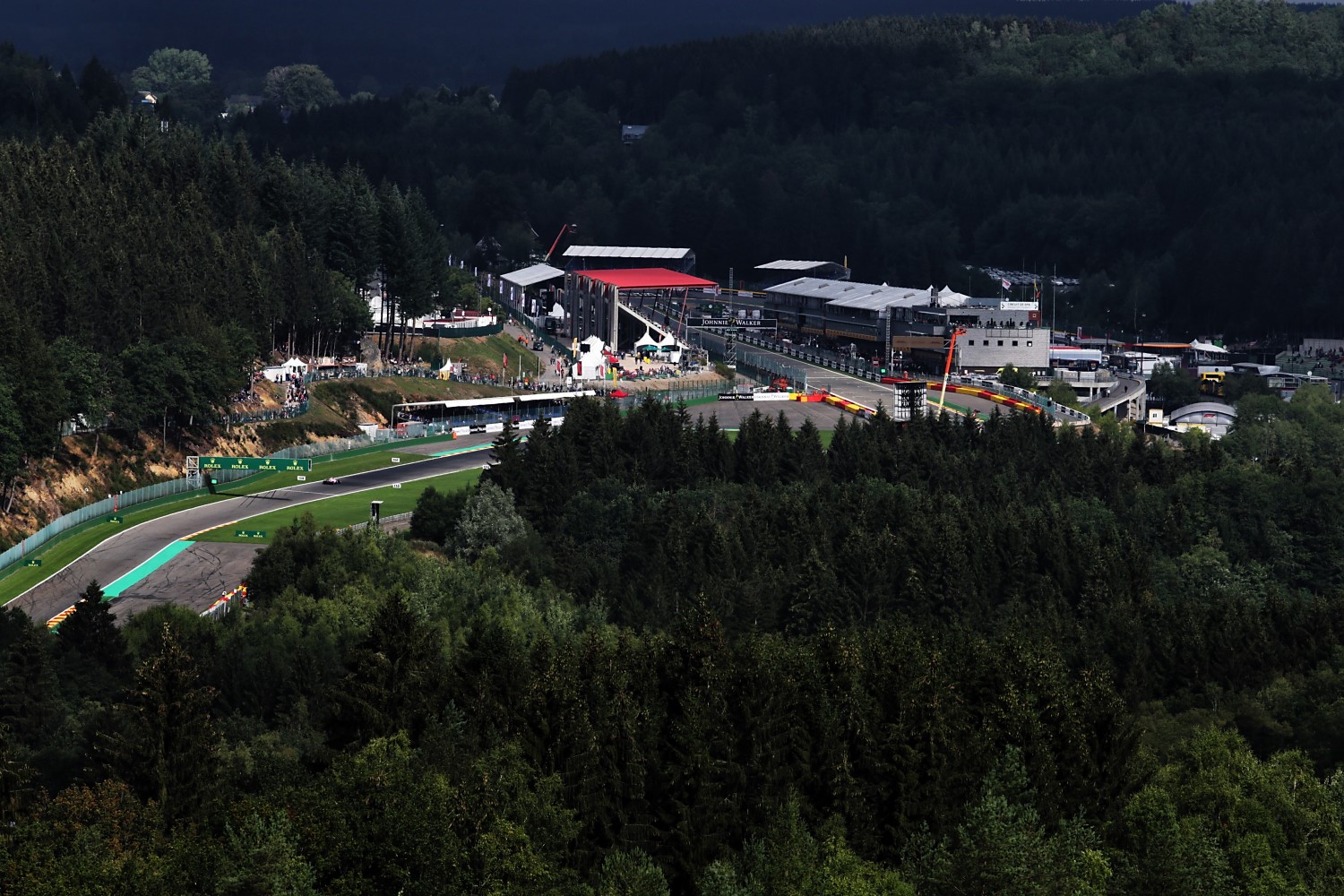 Can Spa nix Zandvoort deal?
04/30/19 (GMM) The promoter of an existing F1 race has cast doubt on whether a deal for a 2020 Dutch GP is in fact done.
Olav Mol, a commentator for Dutch television Ziggo Sport, said he saw Sean Bratches in Baku and F1's commercial boss said of Zandvoort's race hopes: "We have a deal".
But Andre Mas, promoter of the Belgian GP at Spa Francorchamps, isn't so sure.
"The grand prix of the Netherlands? It's far from being done," he told La Derniere Heure newspaper.
It is believed he could be referring to a supposed clause in the Belgian GP contract that relates to competition from another promoter within the Benelux region.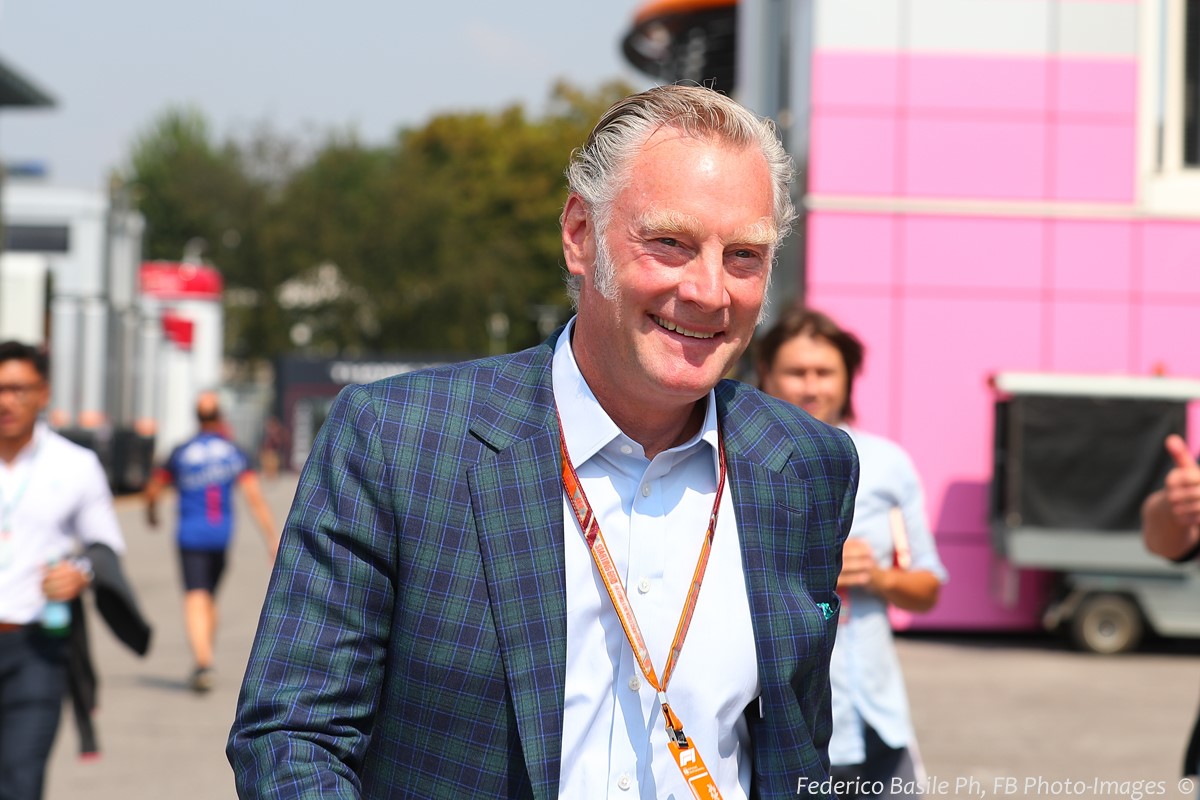 Bratches admits to deal
04/27/19 This rumor is upgraded to 'fact' today.
Zandvoort appears to have "a deal" in place with Liberty Media for a Dutch GP in 2020.
After a March 31 deadline, and subsequent media reports that a deal has been struck, the story about Zandvoort returning to the F1 calendar suddenly went quiet.
So Olav Mol, the well-known commentator for Dutch television Ziggo Sport, caught up with F1 commercial boss Sean Bratches in the Baku paddock.
Mol asked Bratches if it was time for some news about Zandvoort, and the American reportedly answered: "Yes, it might be time.
"We have a deal," Mol quoted Bratches as adding. (GMM)
04/09/19 (GMM) Dutch GP spokesman Jan Lammers has dismissed as "premature" reports that Zandvoort will definitely be on the 2020 calendar.
On the day before a Liberty Media-dictated March 31 deadline, we reported that the race had finally received the green light.
The same news is now being reported by authoritative Dutch publications and sources, including De Limburger newspaper.
Citing a source, the report said Formula One Management has assured Zandvoort officials that a five-year deal will begin in 2020.
"I hope it is a very reliable source," said former F1 driver Lammers, who is acting as an official spokesman for Zandvoort's bid.
"It is also very nice to hear these rumors. But I think they are a bit premature. It is not up to us to make this known anyway.
"Formula one is not just about Zandvoort. There are 21 or 22 other races.
"When everything is complete, we will probably come out with the news. But we are not there yet. We are optimistic," Lammers added.
Editor's Note: The date of the race is not yet known but it is likely to be in the spring, to avoid a clash with the Belgian Grand Prix, which is also attended by a large number of Dutch spectators due to its close proximity to the Netherlands.
It could replace the Spanish Grand Prix if no deal is struck with organizers of the Barcelona race, which is struggling to agree a new contract with Liberty Media owing to recent state cutbacks and the departure of Fernando Alonso from a race seat.
03/30/19 (GMM) Zandvoort looks set to get the green light for a F1 race in 2020.
Speculation about the return to the calendar of a Dutch grand prix has been rife in recent days ahead of a March 31 deadline imposed by Liberty Media.
Kolner Express newspaper now reports that the deal is essentially done.
The report said a late July race date for the Dutch GP could be to the detriment of the German grand prix, which is yet to agree a new deal with Liberty.
"It is getting closer," Jan Lammers, a former F1 driver who is the spokesman for the Zandvoort race organizers, told Algemeen Dagblad newspaper.
"The promoters, and the people who want to invest, are giving gas to the project," he added.
03/27/19 The Dutch Grand Prix received a big boost to its hopes of returning to the Formula 1 calendar after receiving the green light from Zandvoort's local government.
Zandvoort councilors voted unanimously to approve a small rise in the tourist tax by 50 cents a night to raise €4 million over four years, which will be invested into improving track access and local roads to cope with the expected traffic created by the race.
According to broadcaster NOS, the town's green political party, GroenLinks, also voted in favor of the race, given the promise to make it as environmentally friendly as possible.
"Zandvoort will live and breath Formula 1," commented alderman Ellen Verheij-de Haas. "This is something big and beautiful which we can be proud of."
03/04/19 In an open letter to the Netherlands Minister of Sport, its Vice Minister of Economic Affairs, the Provinces of Noord-Holland and Drenthe, the Cities of Zandvoort and Assen and Formula One Management, Netherlands Sports Council (NLSportraad), has called on businesses to support the idea of the Dutch Grand Prix returning to the F1 calendar.
Last month it was revealed that there will be no government funding for a Dutch Grand Prix, sports minister, Bruno Bruins, stating that the government could not invest in such an event as it would not be a justifiable use of taxpayers money.
While both Zandvoort and Assen were said to be under consideration, following media reports that Formula One Management had "reached an agreement in principle with Zandvoort to stage a Grand Prix in 2020, 2021 and 2022, which would appeared to rule out a deal with Assen", the open letter confirms that Zandvoort signed a letter of intent with FOM in mid-December and now has until March 31 to sort out the necessary finances.
While the Dutch government admitted last month that it wished to "facilitate the organisation of Formula 1 events in terms of infrastructure, security, licenses etc" it also made clear that "it would not subsidize these races", consequently NLsportraad reveals that it "decided to collect further information".
Confirming that Zandvoort is "trying its best to find large sponsor partners" by the deadline set by FOM, NLsportraad states that "there are sponsor parties that are interested but their confidence in the business case of Zandvoort might have decreased because the central government chose to only facilitate the plans and not provide subsidy", adding that "the confidence of companies increases when the central government is willing to facilitate and invest. Sport events flourish with public-private partnerships".
NLsportraad notes also that while Zandvoort appreciates it needs to make improvements in order to host an F1 Grand Prix, it "has not received much support from the surrounding cities and the Province of Noord-Holland", while rival potential host Assen's bid was partly due to "a foreign investor who is prepared to vouch for the costs for the fee. In addition Assen has support from the province of Drenthe and the city of Assen".
Making clear that it is "not in a position to judge which of the very different business cases is best for the event, the region or Dutch society as a whole", NLsportraad states that FOM has "made it clear that Zandvoort is the only candidate in the Netherlands suitable to organise a Formula 1 race".
In conclusion, NLsportraad appeals to private businesses for their support, stating that "co-operation is crucial: between private and public parties, within the public sector, and between government departments".
Max Verstappen is a Dutch sensation so a race will be well attended
2/06/19 (GMM) Two Dutch circuits are reportedly "still in the race" to secure a place on the 2020 grid.
RTL Nieuws, a Dutch broadcaster, has leaked a letter from F1 chief executive Chase Carey to officials at the Zandvoort circuit.
The letter said that if Liberty Media and Zandvoort do not conclude a 2020 race deal by 31 March, there are no other Dutch circuits also in the running.
But Assen promoter Lee Van Dam told De Telegraaf newspaper that his team is "keeping our spirits up".
"We are definitely still in the race to bring formula one in 2020," he insisted.
"We had contact with FOM last week and we will be at the table again soon," Van Dam said. "They are straight with us, so if we were no longer a party, they would have told us respectfully."
Bruno Bruins, a federal minister in the Netherlands, wrote in a letter to parliament that the government "will not contribute financially" to a Dutch grand prix.
Reports say Zandvoort had asked the federal government for an annual contribution of EUR 7 million. But Bruins said the prospect of a Dutch grand prix "does not justify the use of tax resources".
"This is a commercial sporting event where the rights are in the hands of a listed American company," he added, explaining that government funds are therefore "neither necessary nor justified".
However, Bruins said Zandvoort is in talks with a number of Dutch companies, with existing F1 sponsor Heineken reportedly among those interested.
The minister also claimed that Zandvoort already has an "agreement in principle" with Liberty Media for three years between 2020-2022.
Bruins said the government is willing to support the grand prix in other ways, because it is a "nice initiative".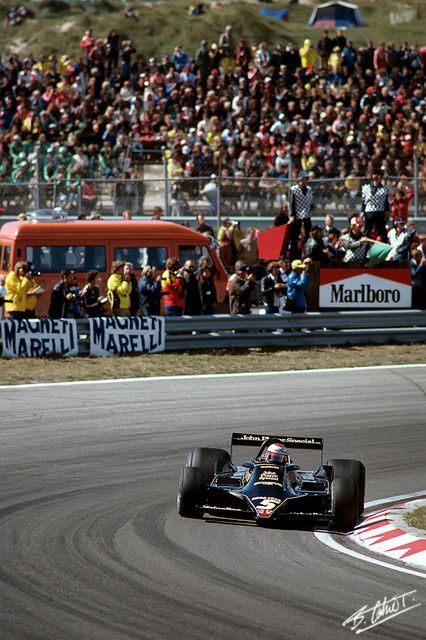 Mario Andretti – Zandvoort 1978
01/07/19 (GMM) Zandvoort mayor Niek Meijer says he wants the Dutch town to host formula one.
Earlier, it was reported that Liberty Media was open to the Zandvoort circuit once again organizing a grand prix from 2020.
"Formula one can count on great support in our country. That has already been demonstrated," said mayor Meijer.
De Telegraaf newspaper reports that Zandvoort needs to find EUR 30 to 40 million within the space of "a few months" in order to secure the F1 deal.
11/05/18 (GMM) Efforts have begun to raise the money needed to organize a Dutch grand prix for 2020.
It is reported that Zandvoort has been selected by Liberty Media as the venue for the race, even though the MotoGP circuit at Assen is not giving up.
"If formula one goes to Zandvoort, it would be great for the Netherlands," said Assen boss Arjan Bos.
"But we have received no official comment from FOM and Liberty Media in regards to that," he added.
However, De Telegraaf newspaper reports that major Dutch corporate interests like Heineken, Shell, Randstad, Jumbo, Exact and Ziggo could band together to raise the money.
"We would certainly welcome a formula one race in the Netherlands," a Heineken spokesperson told Algemeen Dagblad.
And a Heineken insider added: "Heineken is a Dutch company, Zandvoort is the beach of Amsterdam and we already sponsor formula one.
"It is logical that we would also be in Zandvoort."
A spokesperson for Exact, a software company that sponsors Max Verstappen, said: "We are not a multinational like Heineken, but we want to see if there is something that we can do."
11/02/18 De Telegraaf, a Dutch newspaper, says Liberty Media has made a "concrete offer" for the circuit at Zandvoort to organize a Dutch grand prix.
"If we sign now, the Netherlands will have a grand prix again in 2020," circuit owner Prince Bernhard van Oranje said.
"With Max Verstappen, everyone is well aware that this is a unique opportunity."
The newspaper said Zandvoort would have to pay an annual race fee to Liberty Media of about EUR 20 million.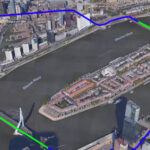 Rotterdam street circuit concept
09/13/18 If you scroll down, one of the rumored places for a possible Dutch GP was Rotterdam. However, plans for a street race in Rotterdam have faltered due to a lack of political will.
Prospective promoter Herman Vanhoolt, who previously staged the popular Bavaria City Race F1 festivals in Rotterdam, has been working on the proposal. He told the Dutch daily newspaper Algemeen Dagblad that "the Americans" – meaning F1's commercial rights holder Liberty Media – "were serious", and had visited the city last year.
"The city was interesting for Liberty as, a) [the Netherlands] is Max Verstappen's homeland, and b) they hoped to incorporate more street races on the F1 calendar."
Vanhoolt said he had commissioned F1 architect Herman Tilke to design a circuit to showcase the city and cross the Maas River bridge. However according to Vanhoolt local politicians refused to participate in impact and sustainability studies, without which the event would be impossible to stage.
The port city is one of at least three venues in the Netherlands vying for a place on the F1 calendar. Zandvoort, close to Amsterdam and scene of F1 world championship races between 1958 and 1985, and Assen, venue for the Dutch Moto GP round, are understood to still be in the running.
Verstappen told media last month he would prefer the Dutch Grand Prix to be held on a permanent road course. "I think we already have enough street circuits on the calendar," he said.
CART Champ Cars raced at Assen in 2007 with no problem
07/25/18 Formula 1 officials will visit Assen to inspect its track in the next few weeks, following the latest rounds of talks about the Dutch Grand Prix returning to the calendar.
Lee van Dam, CEO of the Dutch GP foundation that is tasked with putting a race together, met with Liberty bosses at Hockenheim last weekend to discuss progress.
"We had a good meeting," van Dam told Autosport.
"It was all very positive. In two or three weeks' time they will come to Assen to take a look at the track."
FOM's official visit to Assen – which hosts MotoGP's Dutch TT – will also involve an inspection of the circuit's facilities, and comes after F1 race director Charlie Whiting gave his approval on behalf of the FIA earlier this year.
Whiting said that the circuit was good enough to host an F1 race with only a few minor modifications.
"Whiting visited the TT Circuit on behalf of the FIA, and now FOM is going to look whether Assen can be a suitable place for Formula 1," said van Dam.
"They will soon send their technical people, who will take a look at the whole picture – the track and the facilities."
Robert Doornbos in 2005 when he drove Champ Cars
01/31/18 (GMM) Former F1 driver Robert Doornbos has played down hopes of a Dutch grand prix revival.
In recent days and weeks, off the back of Max Verstappen's meteoric popularity, Zandvoort and Assen have indicated their desire to bid for a grand prix of The Netherlands.
But Dutchman Doornbos insisted: "The chances are still small.
"Zandvoort has estimated the costs and Charlie Whiting has inspected the track in Assen, so that is positive news," he told Ziggo Sport Totaal. "But you cannot forget about the competition.
"There are already so many European races and this year there are even three in a row — in France, Austria and the UK," the former Red Bull and Minardi driver said of the controversial F1 'triple header'.
"There are also several other countries that want grands prix," said Doornbos. "However, the F1 leadership are very enthusiastic about Verstappen, so it is possible."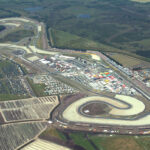 Assen
01/26/18 Inevitably, Formula One is looking to profit from the boost Max Verstappen has given the sport both at home in the Netherlands and away.
Last year, in the wake of the youngster unofficially breaking the lap record at Zandvoort in a 2012 car, officials at the coastal track which last hosted F1 in 1985, began a push to get the legendary track back on the schedule, a move to which the local town council gave its blessing as long ago as 2015.
Now organizers at Assen, which was first built in 1925 and is famed mostly for its two-wheeled racing most notably MotoGP, have received a boost in their bid to host a Formula One Grand Prix following a visit by the FIA's race director Charlie Whiting.
Following a computer simulation of the track in December which suggested the track already meets the FIA's Grade 1 safety requirements, Whiting's visit confirmed that only minor changes would be required to the circuit including additional curbing, guardrails and barriers at certain points on the track.
"It's extremely good to hear that Charlie Whiting is very happy with the track, the modern facilities and the level of maintenance," said circuit boss Arjan Bos. "His positive judgment is an important step in the right direction to get Formula 1 back to the Netherlands, but we are not there yet. Far from it."
Indeed, last year, Sean Bratches admitted that while he would like to see the Netherlands back on the calendar, but favored a (sigh) street circuit, with Amsterdam or Rotterdam the favorites.
According to Bos, the next step in the process will be for Formula One Management to visit the circuit. Pitpass
Hermann Tilke
10/21/17 (GMM) Rotterdam has sped into pole position to secure a Dutch grand prix in the future.
Earlier, Max Verstappen expressed skepticism amid reports Rotterdam or Amsterdam could host formula one on the city streets.
But Rotterdam-based sports promoter Herman Vaanholt told the local Formule 1 publication that he met with F1 circuit designer Hermann Tilke on Friday.
"He (Tilke) asked some questions, looked at the plans and became increasingly enthusiastic," Vaanholt said.
However, he acknowledged that even a feasibility study has not yet been done.
"The municipality would have to take the initiative," he admitted.
"It would cost a little money, but who knows what would come of it?"
Algemeen Dagblad, a Dutch newspaper, said a F1 street race in the capital Amsterdam is not likely.
"The cost of a street race is many times higher," said Prince Bernhard van Oranje, who is a co-owner of the Zandvoort circuit.
"Of course we would need to adjust some things with the circuit, but I think the costs would be much higher in the case of a street race."
10/14/17 Local government officials of the two biggest cities in the Netherlands have effectively ruled themselves out of hosting a Dutch Grand Prix.
Formula 1's commercial boss Sean Bratches was recently in the country to talk about the possibility of staging a street race there.
But representatives of both cities have told Motorsport.com that there has been no contact with Bratches of the Formula 1 management team.
"A car race should take place on a circuit, not in an old city centre," said a spokesperson for Amsterdam's civic administration.
"Rotterdam has not been approached regarding a Formula 1 event," said a counterpart for that city. "So there have also been no discussions about this,"
In the case of Rotterdam, the door was left open for longer-term talks about hosting a race.
"In the coming three years this would be unthinkable," said the spokesperson. They explained that the problem was "due to a renovation of the Maastunnel and a refurbishment of the Coolsingel."
"This aside, with the City Racing events that were held earlier, there were already many who had their doubts in relation to the environmental impact and noise disturbance."
The Dutch Grand Prix was traditionally held at Zandvoort until 1985. But the current Formula 1 owners believe that the sport should be brought right into major cities.
"Street races are always fun," said Red Bull boss Christian Horner earlier this week. "They always have big crowds and big atmospheres."
It's the huge popularity of Max Verstappen in his home country that has given Formula 1 bosses the incentive to revive the Dutch Grand Prix.
"The amount of support there is behind Max in Holland at the moment means it would bring the country to a stop," commented Horner.
But with Amsterdam and Rotterdam both pouring cool if not ice cold water on the prospect for the time being at least, it seems that Zandvoort might turn out to be the best option after all if F1 truly wants to go Dutch.
"In Amsterdam? That's fine," tweeted Eric van der Burg, who is in charge of sports affairs for the city's municipal executive.
"But in Amsterdam Beach [Zandvoort], where they have a beautiful track. Not in the city centre of Amsterdam."
Zandvoort is currently conducting a study into the feasibility of holding a Formula 1 Grand Prix again in the future. The Assen TT Circuit, which currently hosts the MotoGP, would be another potential candidate.
10/11/17 It seems one group is already laying out a potential street circuit in Rotterdam.
The start / finish and the pit straight are on the Blaak, then with a sharp turn to Erasmusbrug (DRS zone), then through a number of sharp turns towards the Stieltjesstraat.
Under the Poortgebouw through, sharp turn left the Koninginnebrug on and then via the Noorderiland to the Willemsbrug (DRS zone 2).
At the end of the bridge, turn left and immediately turn right to Van der Louwbrug. Then finish another sharp turn to the left. Distance: 5.5 kilometers.
10/11/17 (GMM) F1 could be looking to stage a race on the streets of the Dutch capital.
Reports including in the Berliner Kurier indicate that on the back of Max Verstappen's huge popularity, Liberty Media is open to a potential race on the streets of either Amsterdam or Rotterdam.
"Liberty's seriousness is demonstrated by the recent visit to Holland of Sean Bratches, who looked into all possibilities," the Berliner Kurier report declared.
However, well-known Dutch F1 television presenter Olav Mol is not getting too excited.
"It seems to be a long-shot to me," he told the Ziggo Sport Totaal broadcaster.
"Formula one will first want to add another American race in Las Vegas or New York.
"Any deal for the Netherlands will be done at the government level, so I think it's a bit premature. But if it happens, I'll be the first to support it," Mol added.
Former F1 driver Robert Doornbos added: "We have two beautiful circuits in Assen and Zandvoort, but a street race would bring certain advantages.
"Now it will come down to the political and financial level, but I'm 1000 per cent behind it and would support it in every possible way," he said.