Rumors swirl about Chase Carey's future (3rd Update)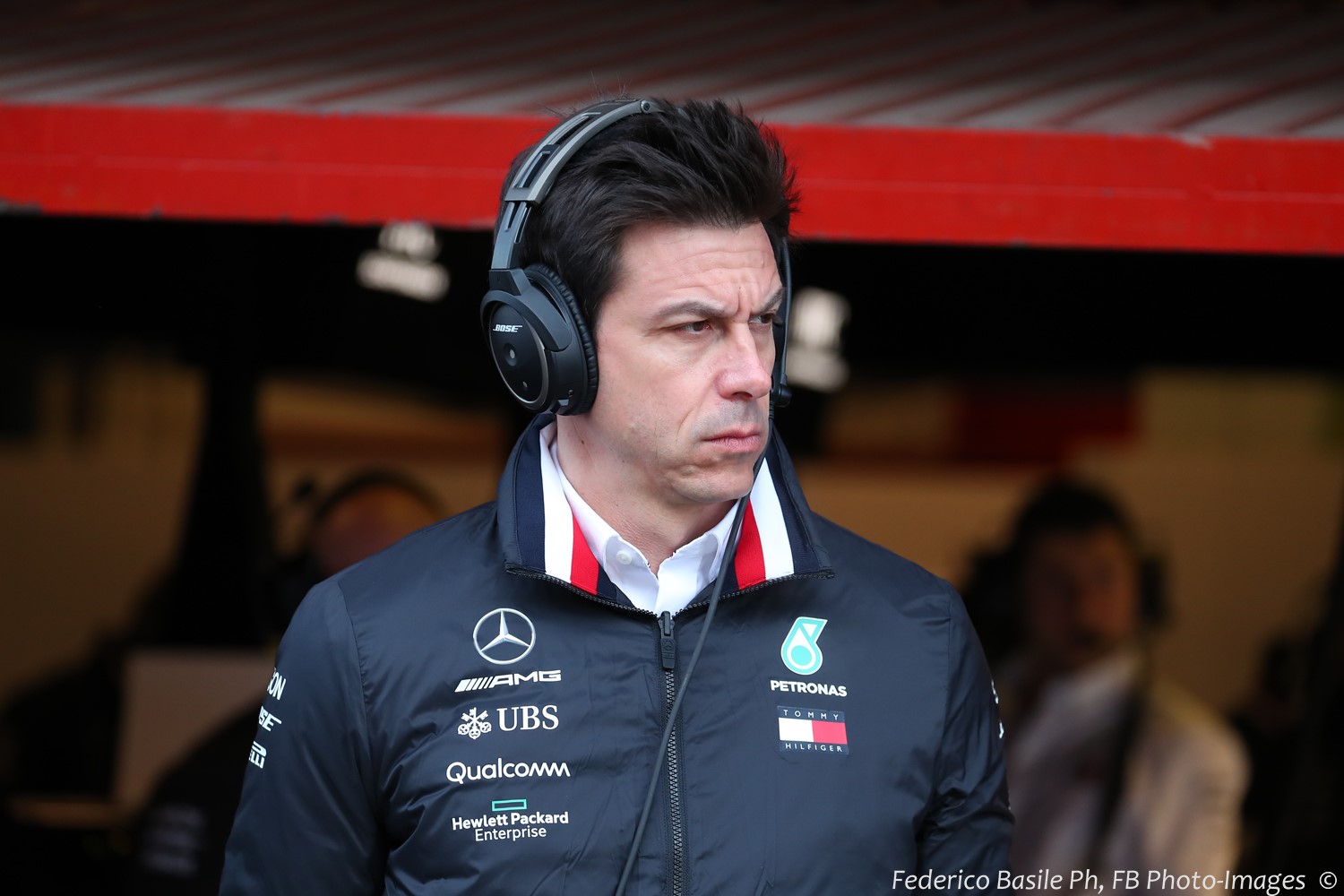 Wolff denies the rumors or that he has interest
UPDATE (GMM) Toto Wolff has once again played down reports linking him with F1 supremo Chase Carey's job.
Carey's contract runs out next year and many in the paddock think Mercedes chief Wolff would make a good replacement.
But Wolff told the Telegraph: "I'm personally very happy.
"If you start to realize that other parts of life that are more interesting, you become less effective in your role," he added.
The British newspaper, however, said even Liberty Media is pushing for Wolff to get Carey's job.
But Wolff said he is not interested in chasing the role to secure his "legacy".
"There is no such thing as a legacy," he insisted. "It's about meeting my own expectations. The rest is on Wikipedia."
Wolff said the late Niki Lauda, his former Mercedes colleague and friend, taught him to pursue his passions rather than mere ambition.
"Niki said to me 'I may only have 10 years left. I want to live the life I want to have, and not compromise'. I want to make every second count," Wolff said.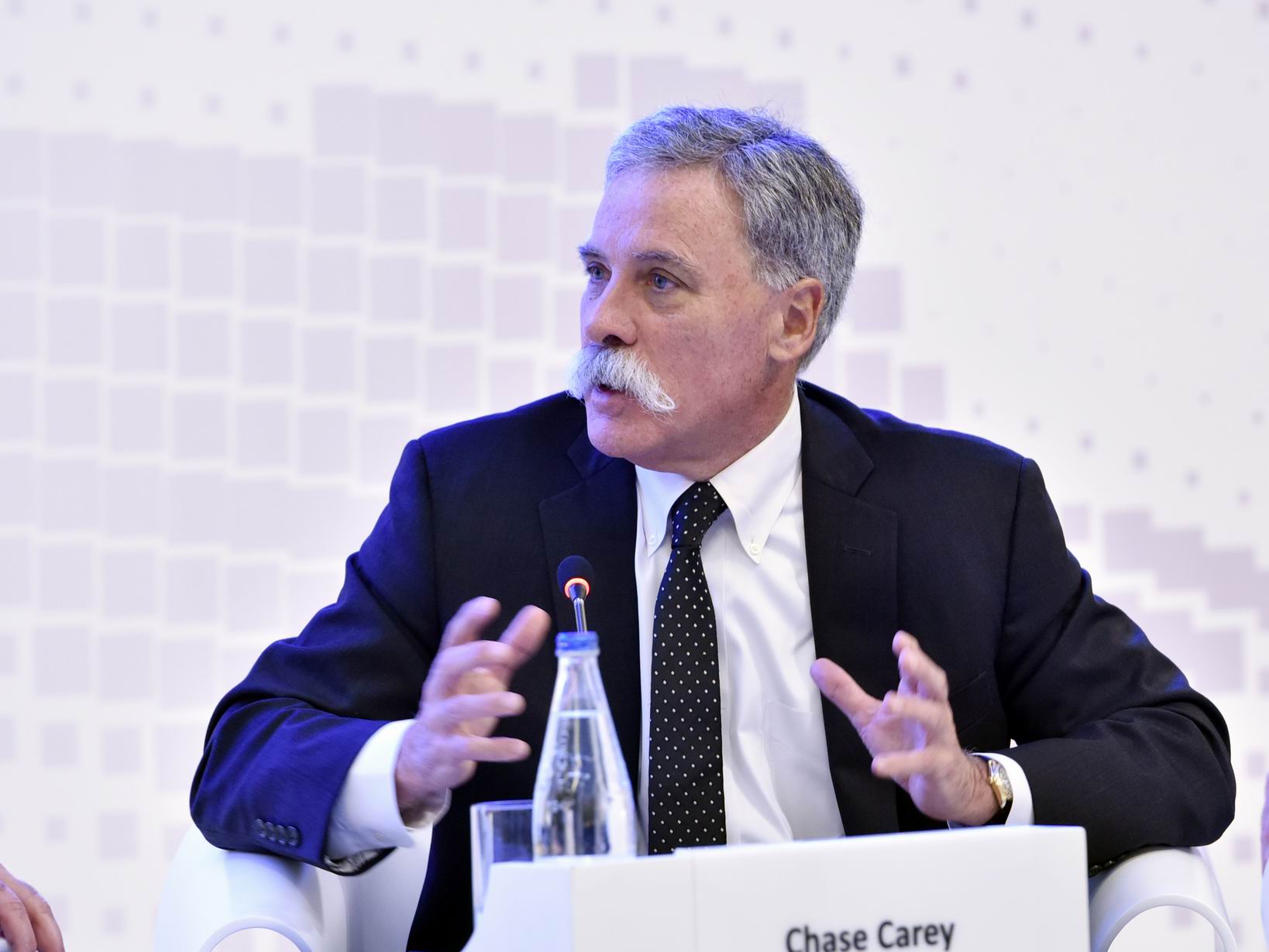 Chase Carey on borrowed time
06/22/19 (GMM) Rumors about the future of F1 CEO Chase Carey are heating up at Paul Ricard.
American Carey, a former News Corp, Sky and Fox executive, is busily negotiating the controversial 2021 rules but with Rumors hanging over his head.
The 65-year-old's contract with Liberty Media reportedly runs out at the end of next year, just four years after taking over from Bernie Ecclestone.
Toto Wolff has been linked with the job, and last week Dr Helmut Marko named MotoGP supremo Carmelo Ezpeleta as another good candidate.
"Clearly we all hear the Rumors," said Claire Williams at Paul Ricard, "But it's not something that's been discussed in an open forum."
Zak Brown, the boss at McLaren, said the issue of Carey's future is an important one for F1, particularly with the new rules era for the sport post 2020.
"Obviously it's a very important role, whoever does it," he said. "Leadership of any sport is particularly important.
"So we've got to get nailed down now what the future looks like, because whenever that transition happens, it will be coming into new rules," Brown added.
05/11/19 Toto Wolff has rubbished speculation that he is eyeing Chase Carey's job at the top of Formula 1.
Reports this week said the Mercedes boss was lining up to replace Carey as F1 CEO, even though Ferrari could apparently veto that move.
"Certainly the veto right is something important for Ferrari but also important for F1 overall," Ferrari boss Mattia Binotto said when asked about the veto in Barcelona.
"It's not only protecting us but also all the teams against maybe some decisions which could be against the spirit or the interest of the teams."
But when asked about the speculation in Barcelona, Wolff denied that he is thinking about replacing Carey.
"I could not take my job seriously if I participated in such speculation," he told Kronen Zeitung newspaper.
"A journalist has written a funny story which is full of speculation," Wolff added.
"But I am still at Mercedes for a long time and have a great task to lead this team. It's fun and not something I want to change," he said.
Wolff denied that rumors of his departure from Mercedes could be fueled by the impending arrival of Ola Kallenius as the new Daimler CEO.
He insists that Kallenius has "Formula 1 at heart", even if he has said that he wants the Daimler brands to have a greener image.
"We generate a huge amount of media, so nobody questions it," said Wolff when asked if Mercedes could be thinking of stepping away from Formula 1.
05/08/19 (GMM) Toto Wolff could be lining up as a potential successor to F1 chief executive Chase Carey.
In Baku, the Mercedes boss did not deny that his contract expires at the end of 2020. Furthermore, it is believed Wolff has an uneasy relationship with Ola Kallenius, who is set to replace Dieter Zetsche at Daimler.
GPToday.net reports that Wolff's 30 per cent shareholding in Mercedes could be withdrawn, and sources claim the Austrian is "considering his future".
The report also said current F1 CEO Carey will resign, perhaps after the latest 12 month extension of his contract at the end of 2020.
A spokesperson for Formula 1 did not respond.