Did Carl Edwards quit NASCAR to avoid Carbon Monoxide poisoning? (Update)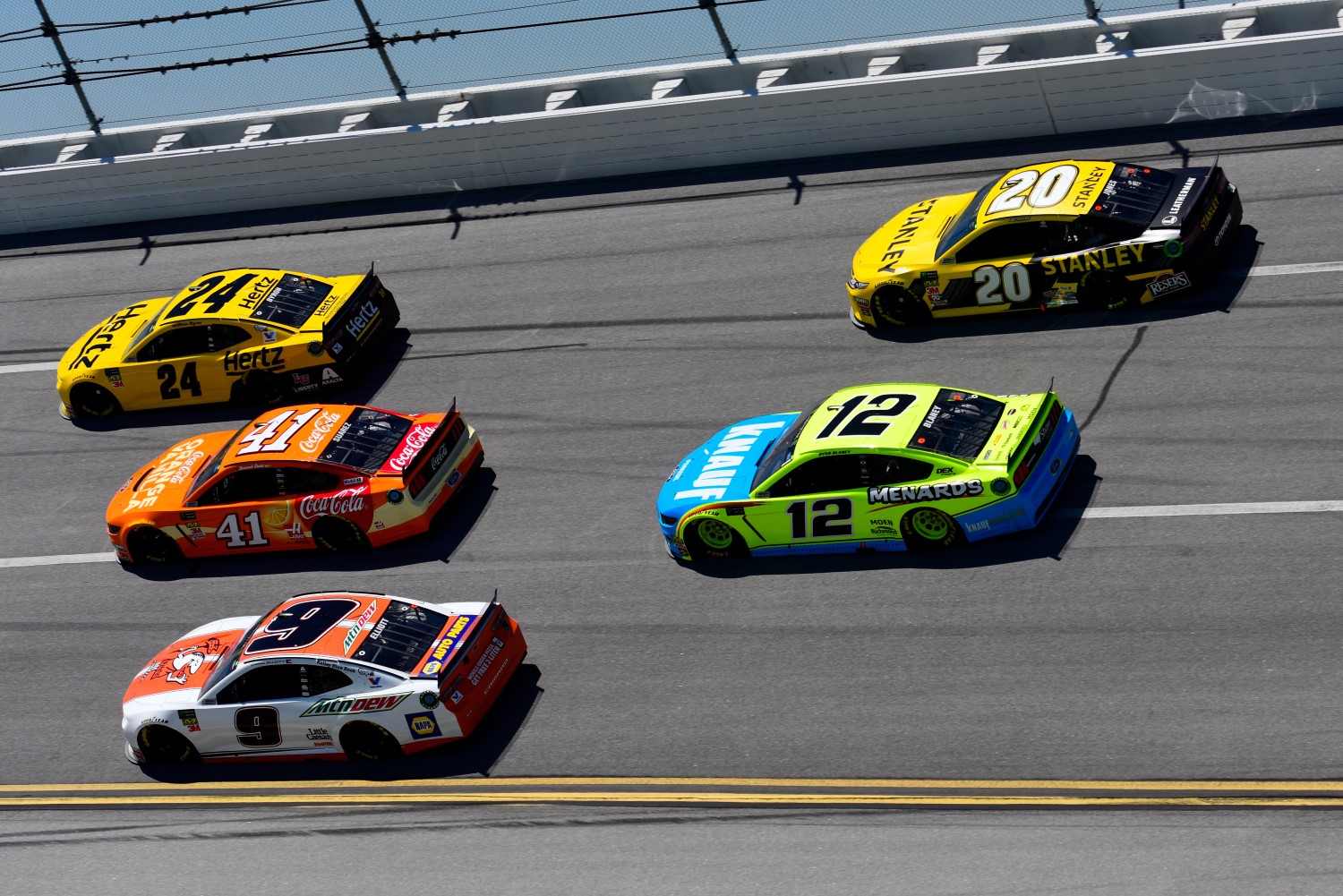 With so many races and no pollution controls on the cars, NASCAR drivers are being slowly killed from inhaling CO from their car and the ones in front of them
UPDATE
In the NASCAR Xfinity Series race this past weekend, Brandon Brown was on track in the middle of the second stage at Iowa Speedway when his engine went sour.
The Virginian's cockpit began to fill with smoke. Brown thought he could still get something out of the car while on pit road, so he didn't stop and instead just kept going–until he was overcome by fumes in the car.
This is the third time in this season alone that we've seen a driver be exposed to carbon monoxide.
Last month at Dover International Speedway, Denny Hamlin went to the infield care center following the Monster Energy NASCAR Cup Series race. Hamlin had experienced nausea and double vision after his car had hit a piece of debris, which damaged the right rear of the Toyota and allowed fumes into the cockpit. Hamlin finished the race.
Later in May, Austin Dillon was making a guest appearance in the NXS race at Charlotte Motor Speedway when a somewhat similar situation developed. Dillon was in a wreck involving John Hunter Nemechek, where Nemechek's contact with Dillon's Chevrolet drove the crush panels out. Once again, carbon monoxide fumes came into the cockpit, only in this case as did the heat. A brutally hot day in Charlotte contributed to a minor burnt shoulder for Dillon, who was relieved by his Cup teammate Daniel Hemric for a handful of laps before Hemric ended up parking with 11 laps to go.
And there have been plenty of case studies before of drivers suffering from carbon monoxide poisoning. Although his career was more or less done by that point, Hut Stricklin retired after 2002 after being diagnosed with it. Former NXS champion Rick Mast ended his career in the same year.
Legendary promoter Humpy Wheeler wrote in his book that Lee Roy Yarbrough, one of only two drivers to win all of the three classics (Daytona 500, the World/Coca-Cola 600, and the Southern 500) in a single season, suffered from "bad" carbon monoxide poisoning once at Atlanta Motor Speedway.
Yarbrough shone brightly in 1969 but in just eleven year's time was found not guilty of attempted first-degree murder of his mother and battery to a law- enforcement officer due to insanity. Yeah, Yarbrough is one of the most tragic downfalls we've ever seen in racing, and while it seems a terrible wreck at Texas World Speedway did most of the damage, getting exposed to carbon monoxide probably did no favors to his long-term mental health.
With so many long races on the NASCAR schedule, Carl Edwards likely quite to avoid the damaging carbon monoxide poisoning so many drivers suffer from
06/16/19 Carl Edwards retirement from racing seemed to come from out of left field when the former NASCAR star announced he was stepping down in January 2017. His last NASCAR boss, Joe Gibbs, still has questions, questions he detailed recently on Dale Earnhardt Jr,.'s "Dale Jr. Download" podcast.
"I would have to say that conversation might have been [in] my top-five as far as shocks for me in life," Gibbs said of Edwards telling him after the end of the 2016 NASCAR season that he was considering stepping away from the sport.
Edwards made an official, public announcement at the Joe Gibbs Racing shop in January 2017, citing reasons that included preserving his good health and a desire to spend more time with family, doing non-racing things that he hadn't had time to do, because of racing. Still, Gibbs claims he isn't clear on the reasons for Edwards' decision.
"Never really ever really got to the (reasons)," Gibbs said. "He said, 'I'm not going to share with you. I'm not going to share with anybody the real bottom lines.' I will say this right now. I feel good about it from the standpoint, we still talk every now and then. Last time I called him, he was on his boat in the Bahamas. I said, 'Well, you're doing pretty good.'"
Edwards drove the #19 Joe Gibbs Racing Toyota in the Monster Energy NASCAR Cup Series in 2015 and 2016 after leaving Roush Fenway Racing. He won five races in his two seasons with JGR and finished both seasons in the top-five of the driver standings. He was replaced by Daniel Suarez, who was moved from NASCAR's Xfinity Series to the Cup Series. Suarez drove the car for two years before being replaced by 2017 Cup Series champion Martin Truex Jr. ahead of the 2019 season.