C8 Corvette to have 8-speed dual clutch tranny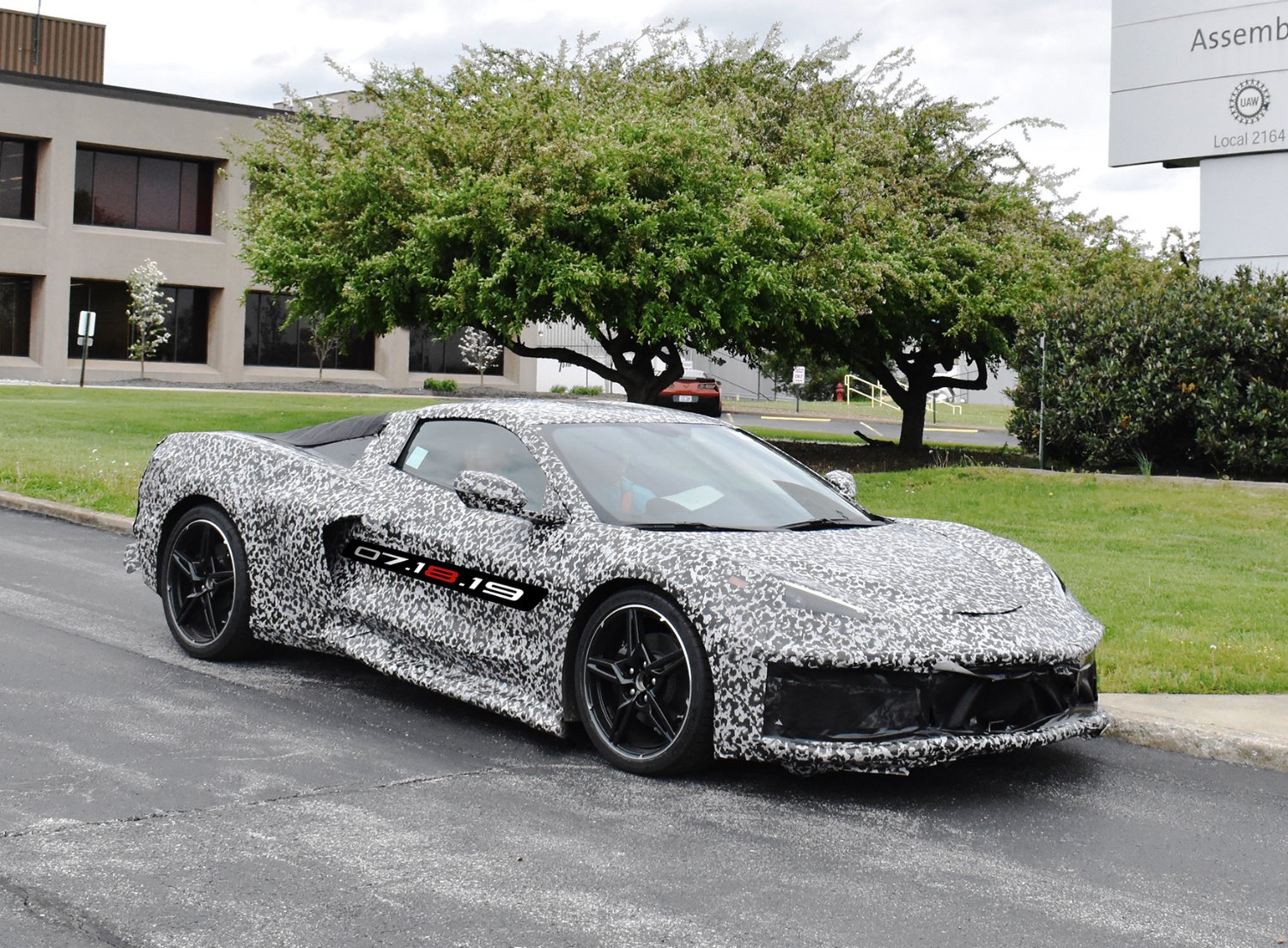 In one month the C8 Corvette will be revealed
A filing from General Motors with the U.S. Patent and Trademark Office detailing an eight-speed dual-clutch transmission which could be used by the C8 Corvette has emerged online.
The patent, first picked up by Mid Engine Corvette Forum, was filed on November 13, 2015, but only granted on June 4, 2019. The 12-page document details an eight-speed gearbox by GM, but doesn't specifically state what vehicles it could be used for. It does, however, include possible nine-speed and ten-speed derivatives as well.
Rumors regarding the transmission of the C8 Corvette are nothing new; in early April, a report surfaced suggesting that the new mid-engine sports car could get a dual-clutch, eight-speed automatic transmission from ZF. This unit, or variants of it, have been used in vehicles including the Porsche Panamera, Porsche 918 Spyder, and Bentley Continental GT.
The patent doesn't mention what gearbox manufacturer the new transmission would come from, but some suggest it could be made by Tremec instead of ZF.
It is widely believed that the C8 Corvette will be sold with a plethora of different engines, likely starting with a 6.2-liter naturally aspirated V8 and potentially including a twin-turbocharged 5.5-liter V8, among others. All units are expected to feature the same transmission and, to keep up with the current crop of supercars, it would only make sense for Chevrolet to equip the cars with a dual-clutch 'box.
Chevrolet will unveil the all-new Corvette on July 18, meaning we will get our answers in a little at over a month – at the latest…