IndyCar/NASCAR eye Doubleheaders (3rd Update)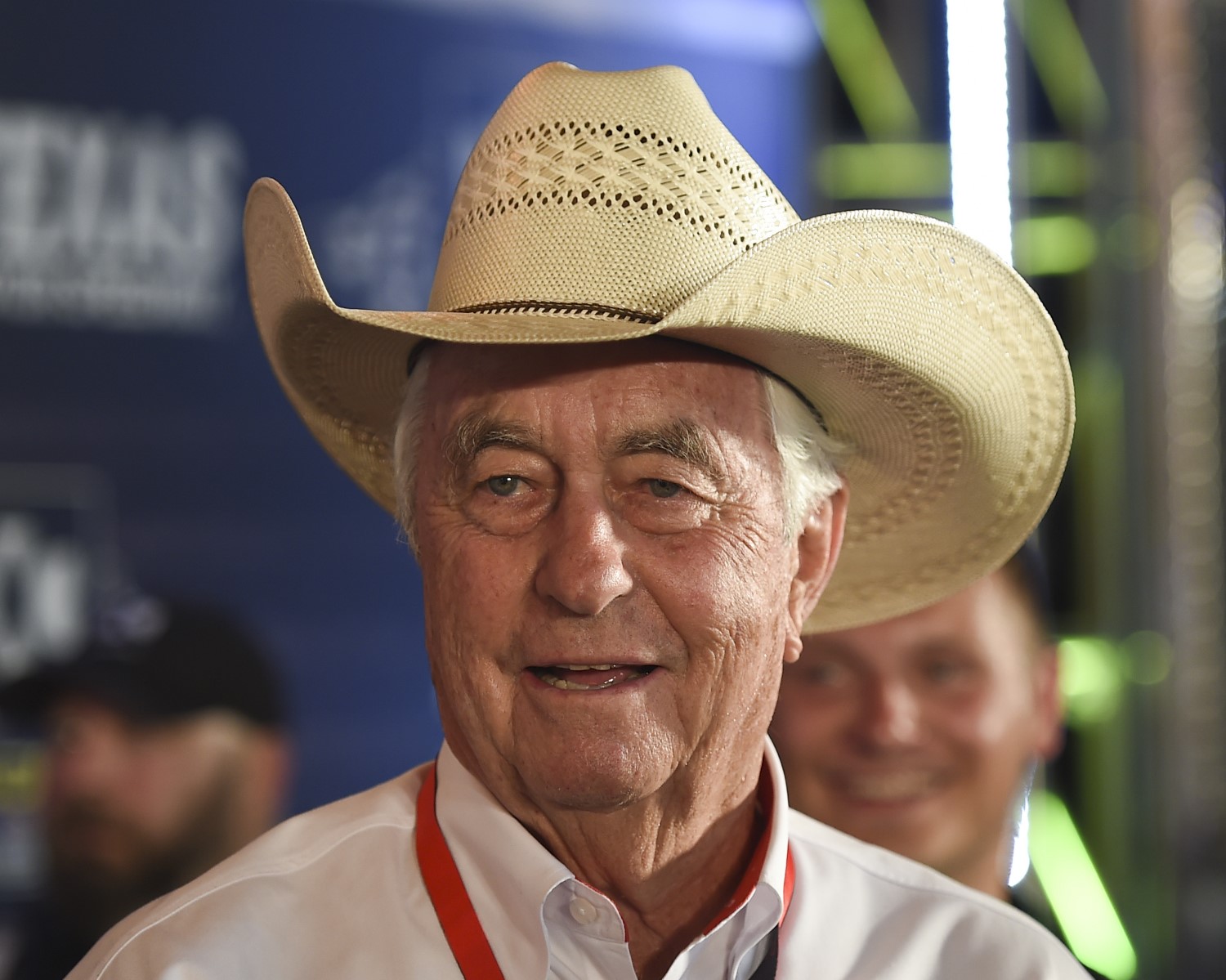 Roger Penske has spoken
UPDATE This rumor is upgraded to 'strong' today. What Roger Penske wants, Roger Penske gets.
The Captain has spoken.
Roger Penske, one of two owners to field cars in both NASCAR and IndyCar, would like to see the two worlds merge for doubleheader weekends between the Cup Series and IndyCar.
In an appearance Friday on SiriusXM NASCAR Radio's "The Morning Drive," Penske discussed the possibility of a doubleheader in relation to also shortening the NASCAR schedule.
"I would love to (see) us run on the same weekend," Penske said. "It would be fun to fans to see the difference of the IndyCars and also the NASCAR cars. … We're going to have to disrupt some of this as we go forward. That might be one of the things to do."
Penske's words come with the weight of being the defending Cup championship owner and the reigning Indy 500 winning owner, which resulted in two trips to the White House since April. Team Penske is also coming off Joey Logano's win Monday in the Cup race at Michigan.
The discussion of potential a Cup-IndyCar doubleheader has been prevalent since May, with Cup drivers expressing their support of it along with IndyCar President Jay Frye, who said it "would be a game-changer in a good way."
But earlier this month IndyCar CEO Mark Miles said that while he's "not opposed" to it, he called the prospect a "long shot."
Said Penske, "We're going to talk about two races on one weekend, because one of the things we have to do is take a look at this (NASCAR) schedule and the future because when you think about 36-38 weekends, if we can take five or six of those and make those doubleheaders and let our guys go home."
NASCAR is experimenting with a doubleheader weekend next year by holding two Cup races at Pocono Raceway June 27-28.
"We do that in Supercars in Australia, we run Saturday and Sunday, typically a smaller race on Saturday and the big event on Sunday and we have seven crew members with each car, plus a couple of engineers and a team leader," Penske said. "We do that with one car at the track."
Penske sees financial and personal benefits to tightening up a schedule that runs from February to November.
"It can be done and again I think that's something we've got to look at from cost perspective," Penske said. "From a personal perspective I think we've got to think about the life these guys have on the road and what we need to make them be home more. Those are things that I know that (NASCAR President) Steve Phelps and certainly (CEO and Chairman) Jim France understands.
"And we're going to see changes probably in the rules, we're going to see changes in the schedule, I think we've got to tie it together with our media partners … and say 'What's better? How can we make this sport better?' People maybe want to see shorter events. People's timeline that they have to be able to watch some of these events, is it three hours? Is it an hour-and-a-half? What gives us the best results from a commercial perspective as far as I'm concerned." Daniel McFadin/NBC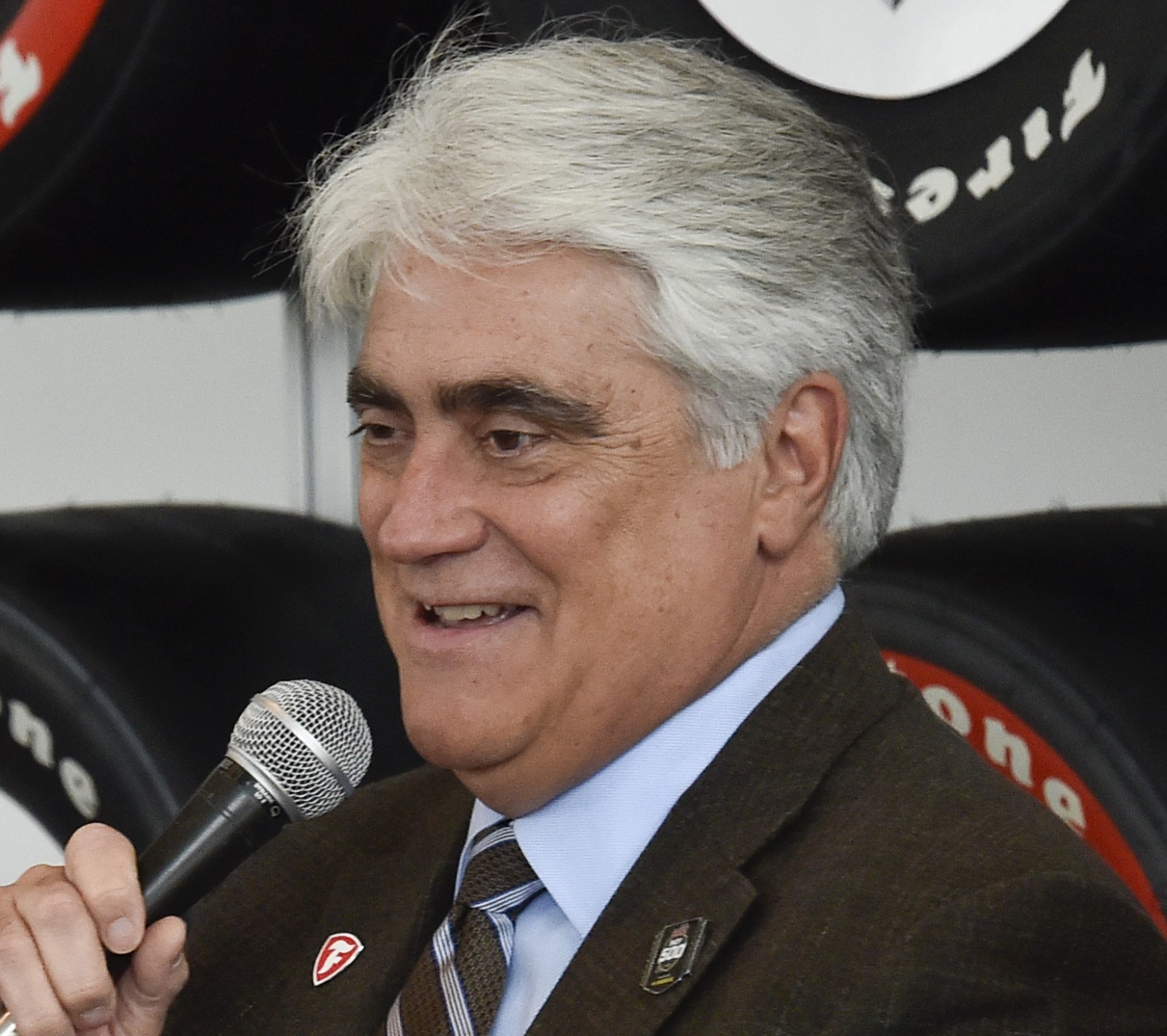 Mark Miles has every excuse in the book why it won't work
06/06/19  In this IndyStar article IndyCar boss Mark Miles goes out of his way to show that IndyCar has no desire to run a double or tripleheader. Instead of talking about ways it could work, Miles comes up with every excuse in the book while it can't work.
This is why IndyCar, NASCAR, and F1 must be bought out and controlled by one entity. Then double and tripleheaders will work because naysayers like Miles wouldn't have a job very long. The sport is hurting for customers in today's age of high-tech and kids with zero interest in racing and guys like Miles can't find a way to make an idea that has potential work.
"I'm not opposed to it, but I don't know if I feel like there is a lot of momentum (behind it)," Miles told IndyStar. "It's certainly not a new idea. I haven't had any direct conversations with (NASCAR) about it recently, so we're not any closer to getting it done than we were previously.
"I think making it happen is a bit of a longshot."
"I don't know if that's about going first. Maybe it is. But it might not be that one has to be Saturday and one has to be Sunday."
Miles refutes reports that any serious talks have taken place as to what venue might host an IndyCar-NASCAR doubleheader.
"I think all of that is just speculation," he said when asked about the potential of a doubleheader at Texas. "(Talks) have not gotten that far."
"I just don't know their considerations and I don't want to speak for them," Miles said. "But if they're trying not to go back to any number of tracks twice, if you're a promoter, you could say, 'Let's do something combined,' but then NASCAR is there twice. So I'm not sure how the goals NASCAR is trying to achieve affect the idea of a combined weekend."
Miles concedes that NBC, which exclusively owns IndyCar's broadcast rights along with the final 20 races on the NASCAR calendar, has expressed interest in exploring the idea of a doubleheader with the two series. The network's goal of becoming the "home of motorsports" is well-documented and its executives are always keen on cross-promotion, Miles said.
"In this example we're dreaming up — each series has sponsors," Miles said. "Do they conflict? Are they complementary? It's not so easy to change out all of the signage and all the promotion between races. Think about the advance promotion of an event with different sponsors. Sponsorship is meaningful. The broadcast matters. Yes, this idea is likely easier in the second half of the NASCAR season than the beginning. But remember, the schedules haven't been worked on previously with combining an event in mind. In fact, we've tried to reduce overlap."
"Under the right conditions, it would be helpful," Miles said. "But I don't think it's a high priority for us. We're focused on improving our schedule and continuing to grow our events. If this has a role in that, then great.
"So it's not something we're against doing, but it's much easier said than done."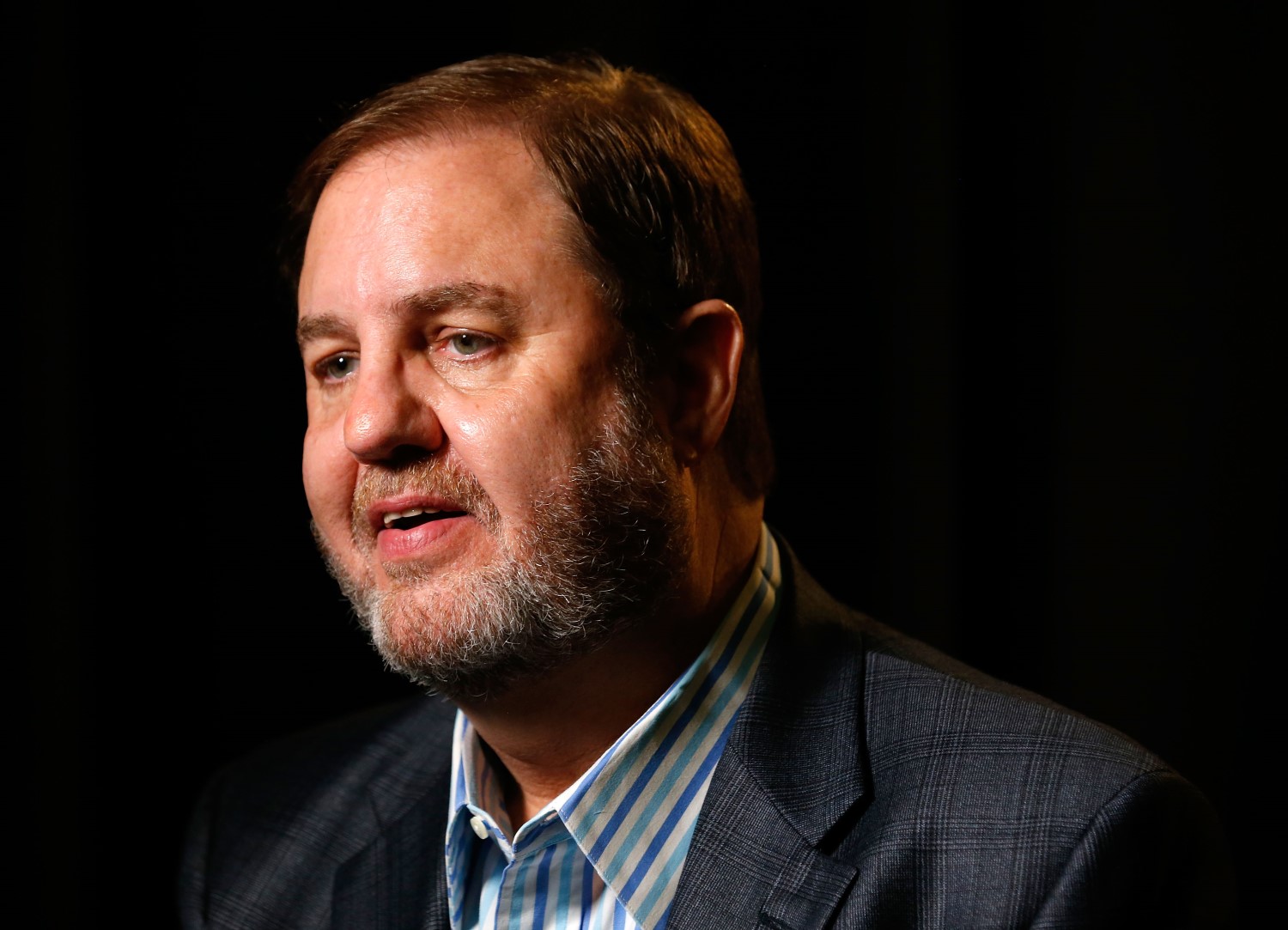 Eddie Gossage wants in on a possible IndyCar/NASCAR doubleheader
06/04/19 THE ATHLETIC's Jordan Bianchi noted the idea of a single track hosting a Monster Energy NASCAR Cup Series event and an IndyCar race on the same weekend is "progressing toward becoming reality — possibly as soon as 2021." Both Gossage and IMS President Doug Boles said that they would "like their respective facilities to be considered for the first IndyCar-NASCAR doubleheader."
Gossage: "We like doing things first. It's good to be first when you're talking about this kind of thing. It's something we're interested in. You have the two top forms of auto racing in America. The thought of going to one place and seeing both would be pretty exciting."
Bianchi noted TMS has two Cup races annually to go along with its one IndyCar race. The logistics of how an IndyCar-NASCAR doubleheader would work are "not completely ironed out."
But Gossage said that if Texas were chosen to host, each series has "agreed that the IndyCar race would be held on Saturday night and the NASCAR race on Sunday afternoon."
Boles said that a "combination of both tracks could be used for a doubleheader weekend."
"If Indianapolis were to welcome NASCAR and IndyCar on the same weekend, Boles said that he would "like to think beyond just a doubleheader and see if the IMSA WeatherTech SportsCar Championship could also be part of the event" THEATHLETIC.com
06/03/19