IndyCar's Power and Pagenaud eye possible Bathurst go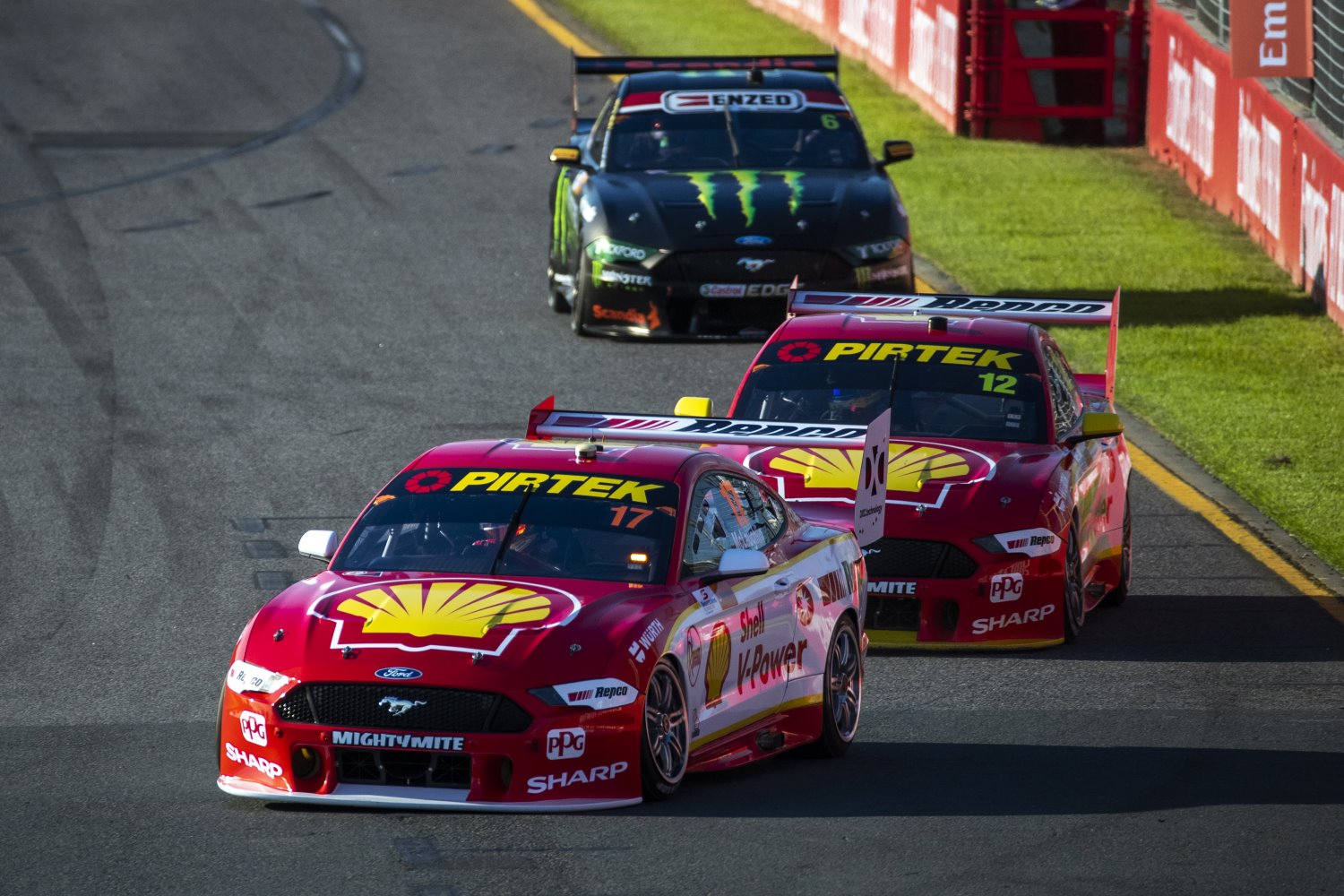 Power and Pagenaud would like to try one of Roger Penske's dominant Mustangs
Australia's own IndyCar ace Will Power wants to revisit Bathurst in Supercars – and there's a chance it could happen as soon as next year writes Tim Robson of WhichCar.
"Oh absolutely, I would love to win Bathurst," the 2018 Indy 500 champion told WhichCar at an IndyCar event in Texas. "It's a race I've watched since I was a kid. I would love to do it."
Powers thinks the idea of racing with Penske teammate – and 2019 Indy 500 winner – Simon Pagenaud is a terrific one as well.
"I've raced with Simon since 2005," revealed Powers. "It would be great to race it with him.
"I've said to [team owner] Roger [Penske] that we need to get down there and race the Mustang before they take any more aero off it!"
Power, 38, drives for the powerhouse Penske Racing team, which also runs DJR Team Penske in the Supercars championship.
The team's principal Ryan Story told a Fox podcast last week that the team could, in theory, run a third Ford Mustang under current Supercars wildcard rules, but nothing has been decided.
"Certainly not this year, [but] I wouldn't rule anything out," Story told The Loud Pedal podcast.
"A wildcard is probably on the horizon for us at some point in the next 18 months, if it makes sense for us, if it doesn't distract from our core program."
Story also suggested that the effort would need to be facilitated by drafting in staffers from Penske's sports car racing, NASCAR and IndyCar programs.
However, the challenge is greater now that the Supercars endurance series begins with the year's most prestigious race, the Bathurst 1000.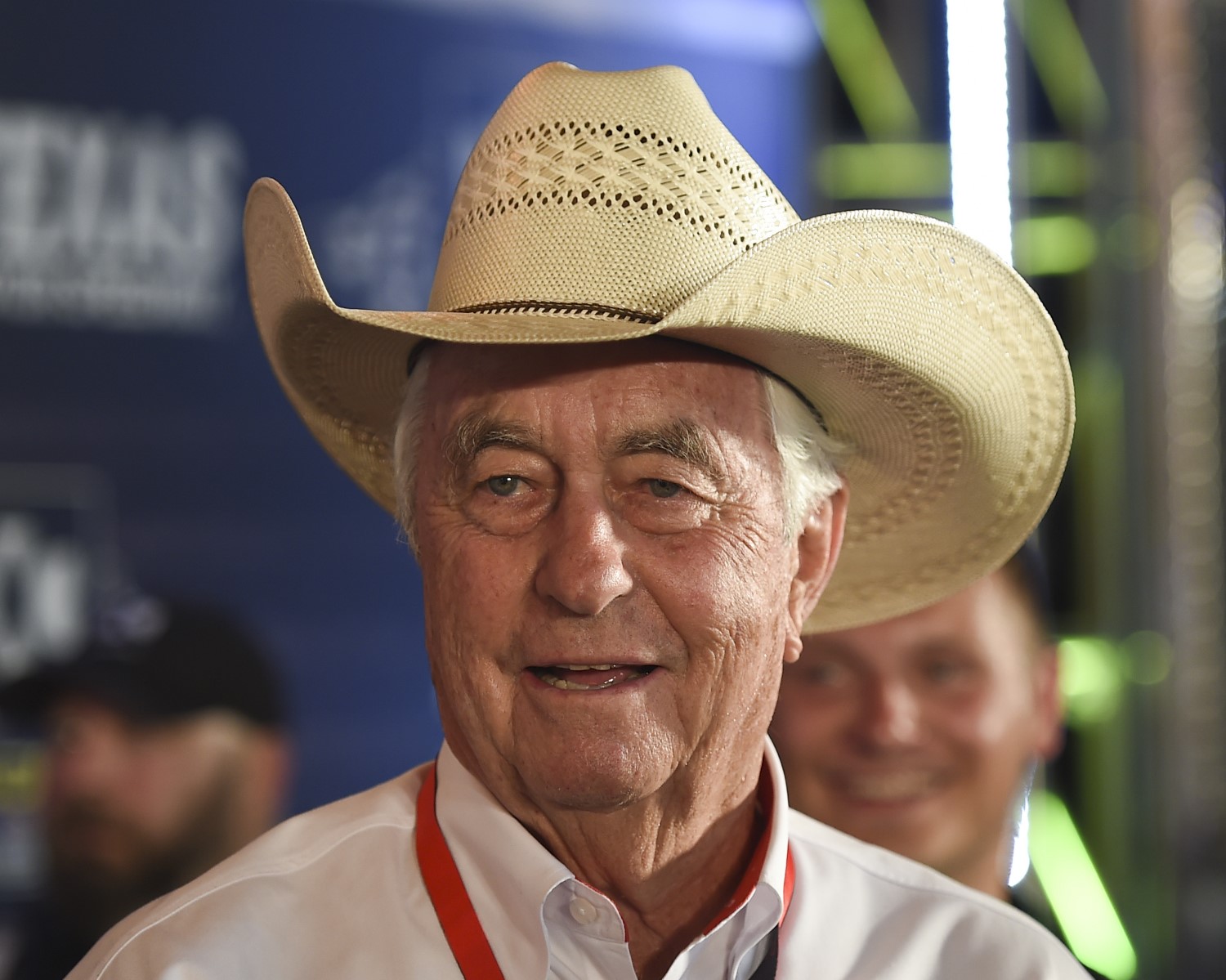 Roger Penske
"The series needs to get some international drivers back in there," said Power, who raced the Queensland 500 and Bathurst 1000 in 2002 with Mark Larkham in a Ford Falcon.
"We also need more than just an afternoon at Queensland Raceway with some old tires, then dive straight into Bathurst. We need more testing than that."
Power, a 35-time race winner and the 2014 IndyCar Series champion, said that the current crop of Supercars drivers was as good as it gets.
"Every driver in all the major series around the world is an absolute expert; DTM, here or Supercars," he said. "It's not a matter of bowling in there and knocking them off the top step."
Power is teammates with 2019 Indy 500 winner Simon Pagenaud, who – like Power – has previously raced a Supercar as part of an endurance pairing.
The Frenchman was more circumspect about the notion of dropping straight into Bathurst as a wildcard.
"I would love to do it, but we wouldn't be on the pace straight away," he told WhichCar. "The difference between the two sets of tires [IndyCars and Supercars] is pretty big, for example, and it would take a bit to get up to speed."
Pagenaud raced for Garry Rogers Motorsport in 2011, earning a podium on the Gold Coast. He also raced for Stone Brothers in 2012.
However, it's unlikely that Power will come back to his home town of Toowoomba to chase a drive in Supercars once he calls time on his IndyCar career.
"We'll stay here in the States," confirmed Power, who shares a home in Charlotte, North Carolina with his wife and young son. "I've spent a lot of time on the road in my career, so it wouldn't be fair to ask my wife to move to the other side of the world."
Power, who kicked off his IndyCar career in earnest in 2009 with Penske, credits New Zealand racing luminary Ross Stone with pushing him in the right direction. Tim Robson/WhichCar