McLaren to buy spot in the Indy 500 (3rd Update)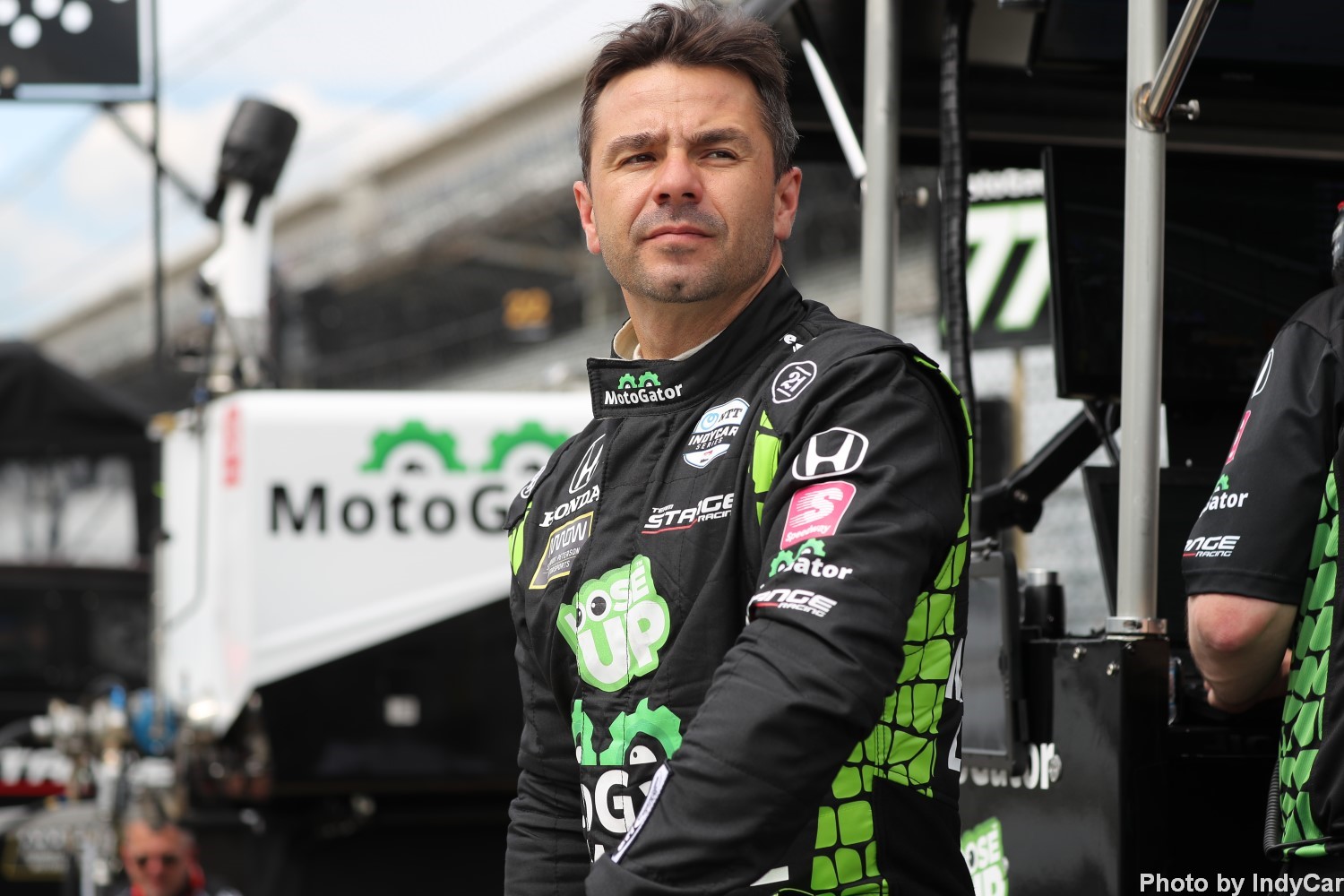 Servia's seat was never up for sale and they were never approached
UPDATE
While McLaren may have tried to buy Alonso a ride in the 500, it was not Oriol Servia's ride.
A reader writes, Dear AutoRacing1.com, I wanted to touch base tonite on the Alonso drama from last week in regards to Servia's seat.
Servia's seat is owned by my team, Team Stange Racing in a partnership with ASPM. I brought all the sponsorship for the Indy 500 as well as Oriol.
Your site is by far the best in all of motor sports and has caught the attention my handful of sponsors. So I just wanted to set the record straight because I have been contacted several times about the seat and I just want to clear the air especially since it's read by sponsors.
We were never contacted by McLaren regarding the seat. It was never for sale and we would of never sold. We stand firmly behind Oriol and have never once had any other plans other then winning the race and representing our sponsors in the best manner possible . They agreed to support us in January and stood by us as we developed our program over the last few months.
Motogator stands firmly behind Team Stange Racing, Oriol Servia and Indy car. Today Motogator sponsored the pit stop challenge and expanded their presence in Indy car.
We hope to announce an extension to our program in the next couple weeks with additional races and plans.
All The Best, John Stange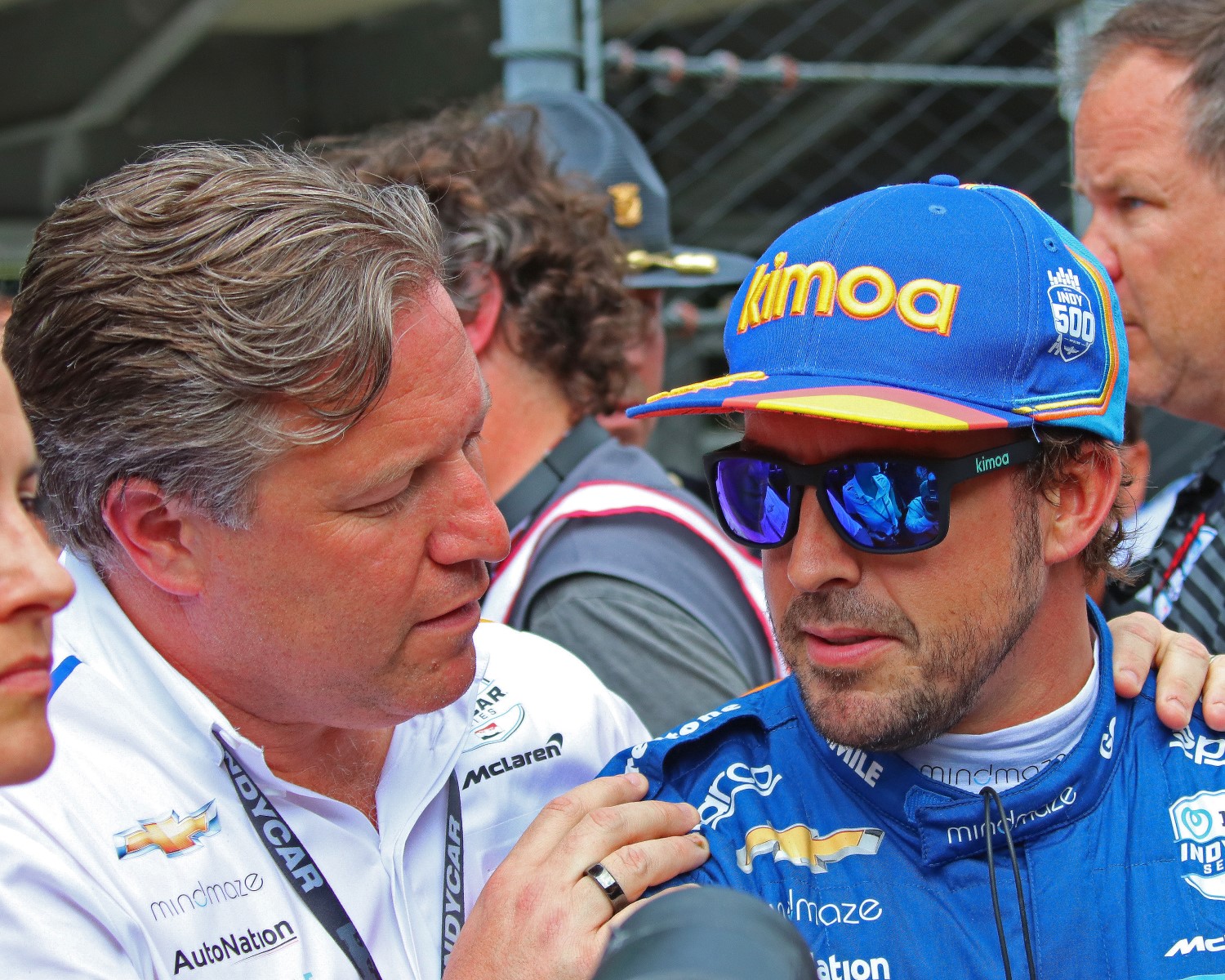 McLaren did indeed consider buying their way into the 500
05/20/19 McLaren offered to buy Fernando Alonso a seat in the Indianapolis 500, but the two-time Formula One world champion told the team he was uncomfortable replacing a driver who had earned a spot in the race.
The team made inquiries into buying out another driver to give Alonso a spot in the 33-car field in a non-McLaren backed effort. Brown said Alonso initially supported McLaren running a car for him if the team needed to satisfy obligations to their sponsors. But once the Spaniard learned he'd be replacing another driver and competing for another team, he said he was uncomfortable with pursuing that route. McLaren had zeroed in on Oriol Servia's seat with Arrow Schmidt Peterson Motorsports because McLaren already has a partnership with Arrow.
"Fernando has done nothing wrong, he needs to be in the race and should be in the race and we do have a lot of partners who would like to be in the race," Brown said on Monday. "Do we buy him a seat? Well, he said 'I know what it takes to get into this race, it doesn't feel right to me to take another driver out that has earned it because my team has bought the seat.' There is a lot of pride within Fernando and McLaren.
05/20/19 Tweet from Jenna Fryer: Confirmed from Zak Brown: There were exploratory conversations last night on getting Alonso a seat with no McLaren affiliation, but Alonso in the end "doesn't feel right to take another driver out that has earned it because his team has bought the seat."
So our original rumor sources were accurate.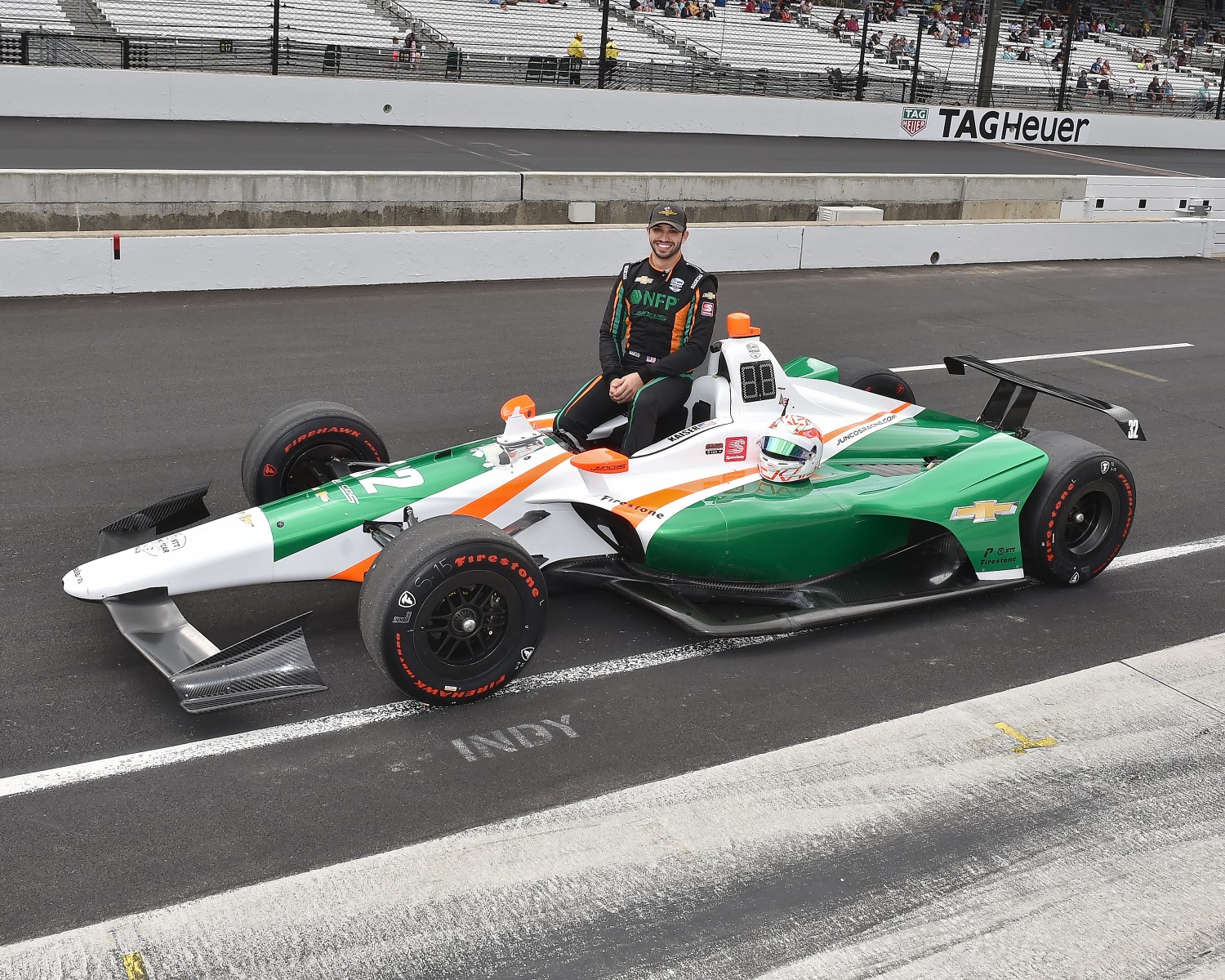 Kaiser's blank sidepods say it all
05/19/19 In today's post-qualifying press conference we asked McLaren Sporting Director Gil de Ferran if there was any truth to this rumor.
De Ferran responded, "We will not do that. We want to earn our place in the field," hence this rumor is now 'false'.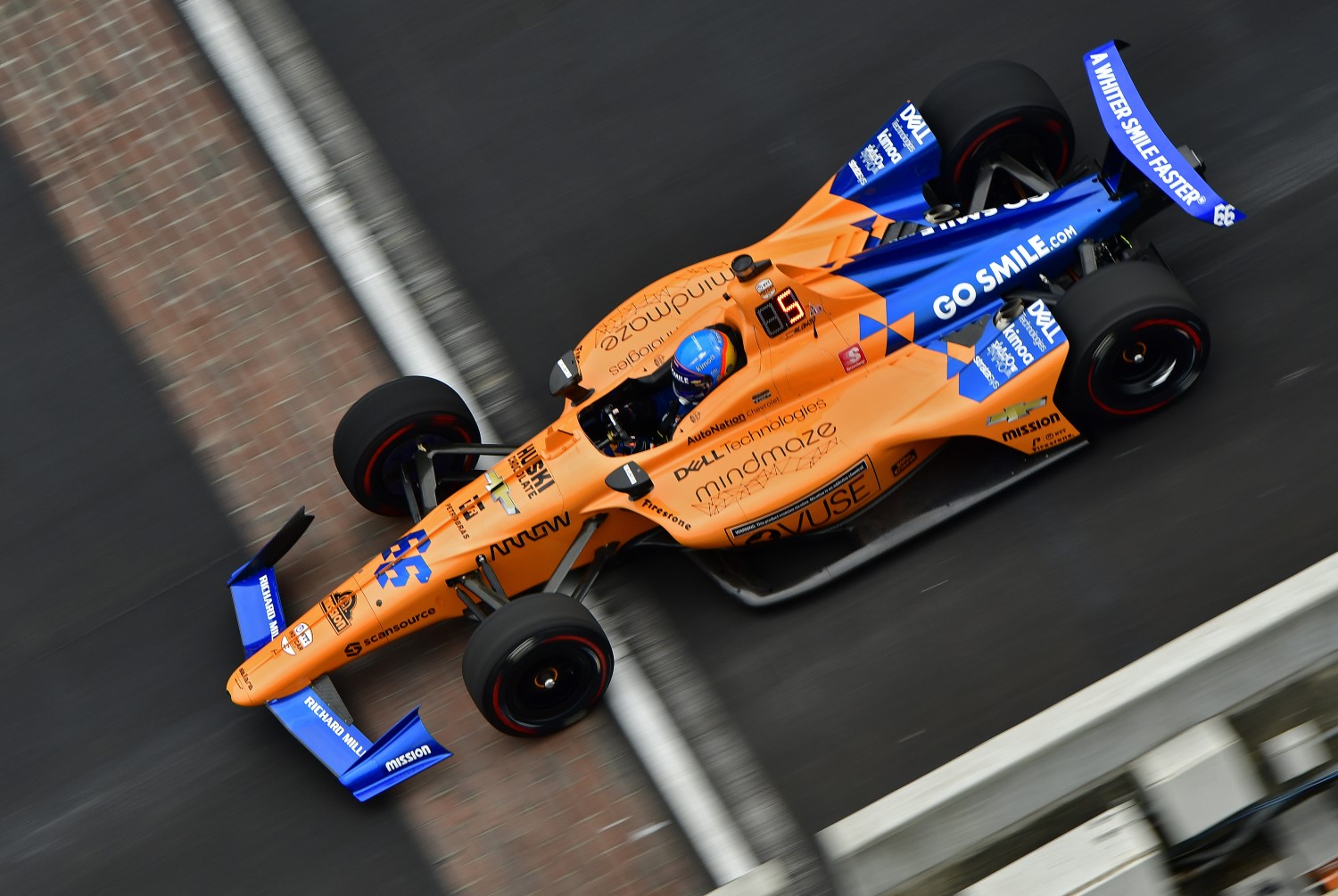 Alonso's car is flush with sponsorship
05/19/19 Not good enough to make the Indy 500 on speed, rumors are swirling that the McLaren team, their car covered with sponsorship (i.e. money), may try to buy Kyle Kaiser's last starting spot in the Indy 500.
Kaiser's Juncos Chevy has zero sponsorship and the team is really hurting for money.
The Juncos team and Kaiser are proud to have made the race and beat a big F1 team, so they may decide to say no if an offer is made.
For McLaren and Alonso, they have a lot of sponsors to keep happy, but it's a black mark on their brand if they have to buy their way into the Indy 500.